I hope you're having a fantastic Friday! Will investors be sipping on champagne or chewing on their cud going into the weekend? Let's find out!
In brief (TL:DR)
U.S. stocks drifted lower yesterday, as investors shrugged off a better than expected jobless claims report, with the S&P 500 (-0.20%) and blue-chip Dow Jones Industrial Average (-0.29%) down and the tech-heavy Nasdaq Composite (+0.27%) up slightly.
Asian stocks drifted rudderless for most of the morning session, with the same macro factors playing out and investors struggled for direction.
U.S. 10-year Treasuries continued to slip lower, as yields rose to 0.714% from 0.669% in the previous session, with investors increasingly betting on risk and growth.
Oil edged down with WTI Crude Oil (Nymex) (-0.50%) down slightly at US$42.28 from US$42.49 a day earlier as traders took stock on a fall in forecast demand, particularly on the back of a slowdown in air travel.
The dollar was unchanged, despite a fall in Treasury yields, suggesting that traditional correlations are falling back into place.
Gold edged higher to the US$2,000 level with Gold (Comex) (+0.85%) at US$1,960.30 from US$1,943.70 as investors continue to buy into the inflation story.
Bitcoin (+1.71%) continued to climb higher overnight, recovering to US$11,755 from US$11,555 previously, with outflows from Bitcoin exchanges leading inflows.
In today's issue…
A Debt-Fueled Chinese Stock Rally Will End In Tears
China's Companies Can't Stop Loving American Markets
Bitcoin's Rally Really Good For Cryptocurrency Hedge Funds
Market Overview
It's Friday and markets are in a funk.
With a stalemate in stimulus talks in Washington, a coronavirus pandemic response that takes one step forward and two steps back, and an economic recovery fueled by handouts, it's completely understandable that investors just want to roll over and go back to bed.
Asian stocks reflected that sentiment, trading mixed in the morning session with Tokyo's Nikkei 225 (+0.11%) and Sydney's ASX 200 (+0.62%) up, while Seoul's KOSPI (-1.50%) and Hong Kong's Hang Seng Index (-0.17%) were down.
For all intents and purposes, there was good news yesterday as initial jobless claims out of the U.S. for the week ended August 7, fell below 1 million for the first time in almost 5 months.
But with a labor market that is still very much impacted by the coronavirus crisis and with scant signs of another round of stimulus coming from Washington, that markets didn't completely tank should be consolation at this time.
Given that it's a Friday, investors are better off sitting on the sidelines and ticking down the hours to the weekend.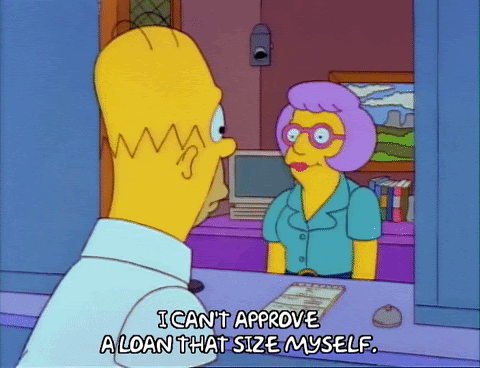 1. A Debt-Fueled Chinese Stock Rally Will End In Tears
Chinese retail investors are riding a consumer debt-fueled stock market rally that will likely end in tears as household debt hits record levels in a country typically associated with savers
A Chinese stock market crash is likely to be deeper and more severe than the one in 2015
What do you do when your stock market can only go in one direction? Why, you bet the farm on it of course.
And that appears to be what millions of Chinese investors are doing.
Bombarded with phone calls and text messages from banks touting unsecured and instantly approved consumer loans, millions of Chinese are borrowing money to buy stocks – despite specifically being required by banks to sign letters promising not to do so.
They do so in a manner similar to the way pachinko parlors in Japan thinly veil their casino-like nature – through making fake purchases with the borrowed money that ultimately lands up in a brokerage account.
As Chinese retail investors are swept up in the biggest bull run for Chinese stocks since 2015, banks and financing platforms are being dragged along for the ride as punters look for quick cash to bet on the world's most volatile stock market.
But it's a dangerous strategy for already overextended households, which in many cases also took out highly leveraged bets on China's property market.
And as the coronavirus pandemic pressed down global demand, millions of Chinese who lost their jobs have leaned on credit lines to tide over the difficult times.
Chinese household debt rose to a record 59.7% of GDP in the second quarter, doubling from 2012, thanks to a housing boom and the rise of online lenders such as Ant Financial, which has made it easier for consumers to borrow directly from their mobile phone through the ubiquitous payment platform Alipay.
According to the People's Bank of China, the country's central bank, there are some US$6.6 trillion in outstanding consumer loans, with much of that extended by fintech startups, peer-to-peer lenders and many other unregulated channels.
And in a country where casinos are banned, much of the money from consumer loans is being funneled into the biggest casino of all – the Chinese stock market, which has seen daily turnover exceed US$144 billion.
Outstanding margin debt on Chinese stock exchanges has also risen at its fastest pace since 2015.
And unlike most developed capital markets, where institutional investors provide a steady hand, in China, retail investors, prone to extreme swings in sentiment, hold court.
Given that Chinese companies are still reeling from the effects of the coronavirus pandemic, a retail-fueled stock binge is likely to end similar to the one in 2015, which saw Chinese stocks lose over a third of their value in about a month.
Chinese investors may soon find out that just like trees do not grow to the sky, stocks which go up can't go up indefinitely.
2. China's Companies Can't Stop Loving American Markets
Chinese startups still choose to list on American capital markets
Stocks of Chinese companies that have had a listing in the U.S. could enjoy even bigger uptake on Hong Kong or Shanghai exchanges when they return home
Growing up in a gilded and privileged world of insiders, Daniel Tong could have had his pick of any college in China, some of which are the best in the world, but his heart was set on only one university, on the other side of the world – Harvard.
Despite having some of the best universities in the world, well-educated and well-heeled Chinese still prefer to send their progeny to colleges in America for what many say is the international exposure.
But they all eventually come home.
So it's no surprise then that when some of China's most promising startups look to IPO, they have their sights set not on Wall Street instead of Shanghai or Shenzhen.
Despite rising geopolitical tensions between the U.S. and China, data from Dealogic reveals that more than 20 Chinese companies have raised US$4 billion in initial stock offerings on Nasdaq and the New York Stock Exchange this year alone, with most being technology firms or electric vehicle makers.
But that may change in a heartbeat, with the Trump administration recently recommending that Chinese companies listed on American exchanges be forced to delist unless they comply with U.S. audit requirements by 2022 and the Senate passing a bill to that effect.
The bill now sits in the House of Representatives, waiting to be signed into law.
But that hasn't turned off Chinese companies lining up to go public in the U.S. or satiated global investor appetite to take part in China's growth story.
Even the recent accounting scandal at Luckin Coffee, a Chinese coffee chain that was touted to rival Starbucks (-0.34%) but falsified sales data, hasn't deterred American and other global investors, eager to invest in Chinese companies with strong growth potential.
Shares of Luckin Coffee collapsed less than a year after its IPO.
And while shares in KE Holdings (+87.20%), a Chinese online real-estate brokerage rose 87% on its debut, there are just as many Chinese firms that have been quietly taken private as well, with the aim of securing a higher valuation from an enthusiastic investor base back home in China.
Like the hundreds of thousands of Chinese students getting access to a world-class education in American colleges, many Chinese firms will come home too.
3. Bitcoin's Rally Really Good For Cryptocurrency Hedge Funds
Cryptocurrency-focused hedge funds have outperformed traditional asset funds in the past two years
Greater institutional participation a sign of maturing markets
Success is when persistence meets opportunity.
And for the cryptocurrency hedge funds which have persisted throughout 2018 and 2019, 2020 has been that opportunity.
Whereas peers focused on mainstream assets such as stocks and bonds have suffered from redemptions and fee pressure, cryptocurrency focused hedge funds have managed to navigate choppy markets much more successfully.
Over the seven months to the end of July, cryptocurrency fund mangers have returned over 50%, compared with the low single-digit gains for other asset class-focused managers, according to data provider Eurekahedge.
And last year, cryptocurrency hedge funds gained 16%, while mainstream hedge funds eked out 9%.
The bulk of the profits of course comes from a dollar rally in Bitcoin, now up 60% for the year versus the dollar and up over 130% from the lows in March, which has benefited buy-and-hold investors.
The coronavirus pandemic and the unprecedented fiscal and monetary policy intervention in its wake has seen collapsing interest rates in the U.S. and vast bond-buying programs, increase the appeal of digital assets such as Bitcoin.
And that has been reflected in the vast institutional flows into the space.
In the second quarter of this year, Grayscale Investments, a cryptocurrency asset manager, which manages US$5.7 billion in assets, saw US$900 million in inflows, three times as much as for the whole of 2019.
And where there's money, there's traders, with many large traditional hedge funds increasingly active in the cryptocurrency space, even if they don't necessarily talk about it.
Part of the reason for that level of discretion of course has been the regulatory uncertainty that continues to surround cryptocurrencies, but there are increasing signs of a maturing market.
Open interest in the world's only cash-settled regulated Bitcoin futures market, CME, hit a record US$841 million last week, and as much as US$200 million worth of cryptocurrency options are traded on the largest derivatives exchange daily, up by a factor of ten since last year.
And while few would claim that the coronavirus pandemic has been a good thing for their businesses, for cryptocurrency hedge funds at least, it appears to have afforded excellent opportunities.
Novum Digital Asset Alpha is a digital asset quantitative trading firm.
Exclusive access to Novum Digital Asset Alpha's Daily Analysis is made in conjunction with Bitcoin Malaysia.
The information and thoughts laid out in this analysis are strictly for information purposes only and should not be regarded as an offer to sell or a solicitation of an offer to buy any security in any jurisdiction where such an offer or solicitation would be in violation of any local laws.
It does not constitute a recommendation or take into account the particular allocation objectives, financial conditions, or needs of specific individuals.
For more information about Novum Digital Asset Alpha, please click on the image below: