Turns out Thursday is terrific as I hope it is turning out for you as well! 
In brief (TL:DR)
U.S. stocks surged yesterday, as investors bought in again with the S&P 500 (+1.40%), blue-chip Dow Jones Industrial Average (+1.05%) and tech-heavy Nasdaq Composite (+2.13%) all closing much higher on the back of reduced coronavirus infections at a time when the federal government continues to support the American economy. 
Asian stocks were mostly up in the morning trading session, taking their cue from Wall Street with investors finding diamonds in the rough.  
U.S. 10-year Treasuries continued to slide, as yields rose to 0.669% from 0.657% from 0.573% in the previous session, with investor risk-appetite growing (yields typically rise when bond prices fall) .  
Oil rose on the back of fewer coronavirus infections and a decreased likelihood of renewed lockdowns with WTI Crude Oil (Nymex) (+1.91%) up slightly at US$42.49 from US$41.69 a day earlier.
The dollar declined as investors moved into emerging markets and bet on another round of stimulus measures from Congress. 
Gold recovered close to the US$2,000 level with Gold (Comex) (+2.51%) at US$1,943.70 from US$1,895.80 as investors bet on another round of stimulus coming from Washington. 
Bitcoin (+2.21%) edged higher overnight, recovering to US$11,555 from as low as US$11,150 with outflows from Bitcoin exchanges leading inflows and correlations between gold and Bitcoin strengthening. 
In today's issue…
A Coronavirus Vaccine Is Sexy, But Have You Seen Its Packaging? 
China's Role As Factory To The World May Be Over 
Cryptocurrency Cleans Up Its Act
Market Overview
Risk is in the air! 
A slide in coronavirus infections in the U.S. is fueling risk appetite as investors bet that the worst may be over in the United States at a time when federal aid for the economy is still very much in full swing. 
There is growing optimism that the coronavirus situation will get better, with a cavalcade of stimulus still coursing through the financial system. 
And like the coronavirus, that optimism has been highly contagious as Asian stocks traded mostly up in the morning session with Tokyo's Nikkei 225 (+1.78%) and Seoul's KOSPI (+0.21%) up, while Hong Kong's Hang Seng Index (-0.23%) and Sydney's ASX 200 (-0.67%), were down on fears that geopolitical tensions between the U.S. and China would affect these economies, which have greater exposure to China, more heavily.  
Nevertheless, investors (rightly or wrongly) are betting that the rally in the stock market coinciding with a fall in U.S. government bond yields, may be signaling a normalization of the stock-bond relationship, and a sign of growing optimism over the economic future of America and the world. 
To be sure, there are plenty of risks lingering, not least of which is the lack of meaningful profits from a large section of the industries on the S&P 500, a tech rally drive by few fundamental drivers, much like the dotcom boom, and unpredictable trading behavior underscored by skittish retail investors. 
But as they say, make hay while the sun shines, and for now at least, the sun is shining on risk and risk takers.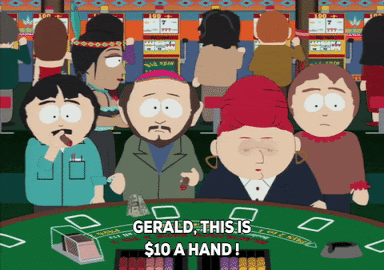 1. A Coronavirus Vaccine Is Sexy, But Have You Seen Its Packaging?
Companies that manufacture the specialized equipment to store and deliver a coronavirus vaccine are a safer bet than the developer of the coronavirus vaccine itself 
As the world races to find a coronavirus vaccine, investors are eyeing stock of the most high profile companies such as Moderna (+0.80%) and Pfizer (+1.43%) and taking bets to win big. 
But beneath the hype of developing a miracle cure, a far more pedestrian but no less important element of any coronavirus vaccine is its delivery mechanism. 
Just like a Ferrari won't get you anywhere without a set of wheels, even the most effective coronavirus vaccine can be rendered useless without a safe delivery vehicle. 
And when a vaccine is finally approved for manufacture, the rush to stock up on the ancillary products that are required to administer that vaccine, including needles, syringes, glass vials, rubber stoppers and adjuvants will provide a windfall for the companies making such equipment, and of course, their shareholders. 
Take GlaxoSmithKline (+2.26%) for example, a pharmaceutical company that also manufactures the all important adjuvant for vaccines, including pandemic flu vaccines, which it is manufacturing to supply to multiple developers of coronavirus vaccines around the world. 
An adjuvant is like the gun powder behind a bullet – if the coronavirus vaccine is the bullet, the adjuvant is the cartridge with the gunpowder that takes it there. 
Then there's Becton Dickinson and Co. (+0.87%), which manufactures syringes and has factories spread across the U.S., Europe and Asia. Given that the company is able to manufacture needles in the billions, a surge in demand could be accommodated for, without any implosion of the firm's supply chain. 
The last part of the equation is the glass vials which the vaccine will need to sit inside before being administered. 
And while Corning (+1.33%) may be more closely associated with glass cookware and smartphone screens, it also manufactures the highly inert and chemically-stable glass vials that can be used to safely store a vaccine. 
So while it may be sexy to gamble on who develops the coronavirus vaccine first, a good way to hedge is to take a punt on the companies which will provide the vehicles for which the vaccine will ultimately need to be delivered in.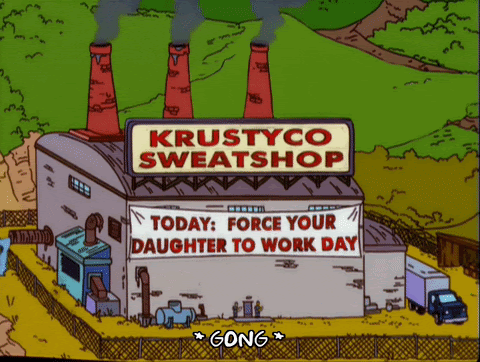 2. China's Role As Factory To The World May Be Over 
Manufacturing, particularly for electronics may see diversification of production bases outside of China 
Companies like Apple (+3.32%), which own both the hardware and the software, may see the shortcoming of that vertically-integrated model as Chinese apps may get banned on the App Store which will affect iPhone sales in China 
Designed elsewhere, made in China. 
For the decades since the opening up of the Chinese economy, China has played the role of factory to the rest of the world. 
But the Sino-U.S. trade war and China's rising belligerence over territorial claims in the South China Sea is pushing Apple and other tech giants to split their supply chains between the Chinese market and elsewhere, while also tacitly declaring that China's time as factory to the world is over. 
Even before the coronavirus pandemic, manufacturers were moving their factories out of China, opening facilities in nearby Vietnam and Cambodia and other parts of Southeast Asia to avoid escalating tariffs on Chinese-made goods headed to U.S. markets. 
The coronavirus pandemic, which saw highly optimized supply chains torn asunder however, made the shift to diversify production bases that much more urgent. 
Already Foxconn (-0.93%), maker of the iPhone has stated that it can make Apple's most-prized product outside of China if needed, and there is growing expectation that a China-centric electronics supply chain will grow increasingly decentralized over the longer term. 
But it's not just manufacturing in China that could become a problem. 
By some estimates, a Trump administration ban on American companies doing business with Tencent's (+3.11%) WeChat, could see Apple forced to remove the ubiquitous and crucial app for millions of Chinese, from the Apple App Store, and that could see a decline in iPhone sales in China, by as much as 30%. 
And that could put further pressure on Apple, for which China is a major market and an iPhone is seen as a status symbol, to shift production closer to its own home market, which will eat into margins. 
For the longest time, the assumption was that China would make everything and anything that the rest of the world designed, but moving forward, "Made in China" may be replaced by something else. 
3. Cryptocurrency Cleans Up Its Act
Amount of money in dollar terms lost through cryptocurrency scams decline in 2019, with bulk of increase due to recovery of cryptocurrency prices and not through increasing number of nefarious actors 
For all intents and purposes, 2020 has been a great year for Bitcoin and cryptocurrencies. As an asset class, Bitcoin has outperformed every other asset class bar none. 
But when there's blood in the water the sharks will circle and it's estimated by digital asset intelligence firm CipherTrace, that the over the first five months of 2020, a whopping US$1.4 billion of ill-gotten funds were siphoned off via cryptocurrency crimes, making 2020 a potentially active year in regard to cryptocurrency-related thefts, hacks and fraud. 
Based on current trends, 2020 looks set to come close to reaching the US$4.5 billion that was spirited away in 2019. 
Part of the increase in the dollar-denominated quantums that were stolen this year has been of course due to the rise in the dollar value of cryptocurrencies, in particular Bitcoin. 
But adjusted for changes in the dollar price for Bitcoin and other cryptocurrencies, 2020 will emerge as a relatively benign year for cryptocurrency crimes and related scams.
Part of the reason for that is because of increased awareness by existing holders of cryptocurrencies who are more sensitive to dubious offers and sending cryptocurrencies to unknown wallet addresses.  
The other reason of course is heightened KYC (know your customer) and AML (anti-money laundering) policies at major cryptocurrency service providers and exchanges as the industry as a whole matures, and comes under greater regulatory scrutiny. 
A recent interpretive letter by the U.S. Comptroller of the Currency clarifying the stance that legacy banks and financial institutions can now service cryptocurrency companies has also brought institutional tools and protections into the fray, offering a level of protection and security that had hitherto been wanting. 
Even though the cryptocurrency industry is routinely maligned by the mainstream media as being the vehicle of choice to finance nefarious activities, less than 0.2% of funds accepted by cryptocurrency exchanges comes from criminal sources. 
And given that cryptocurrency transactions can be traced openly on the blockchain, advanced tracing tools are making it harder for criminals to obfuscate the source of their ill-gotten cryptocurrency wealth, as demonstrated by the vigilantes actively monitoring digital wallet addresses owned by the US$3 billion PlusToken Ponzi scheme. 
But it would be naive to think that the cryptocurrency industry will ever be completely free from scams and in that respect, the experience of the financial services sector should be telling. 
With even big-name banks like HSBC 
(+2.80%)
 and Deutsche Bank (-0.35%) having either worked directly for, or provided banking services to, known criminals and drug dealers, the reality is that wherever there is money, crime will follow. 
For its part though, cryptocurrency has certainly cleaned up its act from years prior. 
Growing up is hard to do. 
Novum Digital Asset Alpha is a digital asset quantitative trading firm.
Exclusive access to Novum Digital Asset Alpha's Daily Analysis is made in conjunction with Bitcoin Malaysia.
The information and thoughts laid out in this analysis are strictly for information purposes only and should not be regarded as an offer to sell or a solicitation of an offer to buy any security in any jurisdiction where such an offer or solicitation would be in violation of any local laws.
It does not constitute a recommendation or take into account the particular allocation objectives, financial conditions, or needs of specific individuals.
For more information about Novum Digital Asset Alpha, please click on the image below: