Welcome to your wonderful Wednesday! Stocks are taking a breather from their most recent highs, with investors looking to take profits off the table, so fill up! 
In brief (TL:DR)
U.S. stocks fell yesterday, as investors took the opportunity to take profit with the S&P 500  (-0.80%), blue-chip Dow Jones Industrial Average (-0.38%) and tech-heavy Nasdaq Composite (-1.69%) all closing lower, with tech stocks leading indices lower on concerns over excessively high valuations and tensions between Beijing and Washington. 
Asian stocks were mostly down in the morning trading session, taking their cue from Wall Street with investors locking in profits. 
U.S. 10-year Treasuries continued their fall, as yields surged to 0.657% from 0.573% in the previous session as investors started to encash a variety of assets.  
Oil inched lower with WTI Crude Oil (Nymex) (-1.19%) at US$41.69 from US$42.19 a day ealier, 
The dollar surged near a one-week high as traders bet on the greenback being oversold. 
Gold crashed below the US$2,000 level with Gold (Comex) (-2.59%) at US$1,895.80 from US$2,030.80 as investors rotated back into the dollar and a lack of stimulus out of Washington weighed investor appetite for the precious metal. 
Bitcoin (-4.56%) tracked other assets and crashed to as low as US$11,150 overnight before now just barely recovering to US$11,250 (GMT 0200) with outflows from Bitcoin exchanges leading inflows as dollar-denominated assets all took a beating yesterday. 
In today's issue…
Business Travel Is Dead, Long Live The Airline
Make Tesla Cheap Again 
Bitcoin Bounces Off US$12,000 – Bull Pause or Bear Reversal? 
Market Overview
You don't make money when you buy an asset, you make money when you sell it. 
And that seemed to have been the theme pervading across markets yesterday as investors took the opportunity to offload dollar-inflated assets en masse, locking in profits that had prior to then only existed on paper, while Washington fiddled and America burned. 
Closer inspection of the Trump administration's move to extend stimulus measures until Congress resolved its pandemic stimulus package, also revealed that the White House measures were essentially "non-measures" – great for sound bites and talking heads, but unfortunately just as helpful. 
With a spiderweb of caveats, exceptions and preconditions, the Trump administration's extension of unemployment benefits, eviction moratoriums and student loan forgiveness against a backdrop of a stymied Congress, were more bluster than backstop. 
Meanwhile, across the Pacific, Asian stocks fell on the lack of stimulus emanating from Washington, with Japan's Nikkei 225 (+0.33%) up marginally, while Sydney's ASX 200 (-0.40%), Seoul's KOSPI (-0.17%) and Hong Kong's Hang Seng Index (-0.31%) were all down in the morning session. 
In the bout between pandemic versus politics, the pandemic continues to win round after round against politics.
While the coronavirus courses through populations unabated, delivering knock-out blows in some cases, politicians are still debating over which hand to put the gloves on.
And assets are likely to continue to come under pressure until politicians can make a judgment on how many trillions of dollars are needed to prop up the American economy.
1. Business Travel Is Dead, Long Live The Airline
Changes in business habits as a result of the coronavirus pandemic may prove durable in long term cutbacks for corporate travel 
Full service airlines will struggle even when tourism returns in full force and may look nothing like what they did before the pandemic 
Sam Golding is a globetrotter. The 48-year-old executive at a major tech company starts his day in Pasadena, California, but by mid-morning he's in Sao Paolo, Brazil.
He has lunch with his sales team in Bangkok, and is in Mumbai sipping a cup of chai with software developers by teatime. 
By the late afternoon, he's at a meeting with his executive team in London before returning to Pasadena to have dinner with his family, this time in person.  
And all that time Golding has traveled more in one day, than the average business traveler covers in an entire month, despite having physically traveled no more than the 10 feet from his bedroom to his study.
Golding notes, 
"I am so much more efficient now. Meetings are almost seamless and we can schedule them back-to-back. I can't imagine having to ever step on a plane again. It just seems so wasteful in terms of time, energy and environmental costs." 
And much to the consternation of airlines and airports across the globe, Golding's sentiments are being shared by both executives and employees alike. 
Why get on a plane when you can just do a Zoom (-7.58%) call? Why meet in person when we can Google (-1.05%) Meet? 
According to Coupa Software, a California-based business-spending firm management firm, in the last week of July, travel itineraries purchased by companies was down 97% from a year ago. 
And estimates by the Global Business Travel Association (GBTA) are putting the amount of spending lost in airfares, hotel bookings, restaurants and entertainment around the world in 2020, in the region of US$2 trillion. 
Polls by the GBTA are also suggesting that only 10% of companies have definite plans to go ahead with international travel in the next 1 to 3 months, which suggests that 2021 is likely to be a write-off for airlines as well. 
With airlines propped up by government bailouts and their stocks languishing, some investors may be tempted to pick them up on the cheap, but that would be a mistake. 
Because companies' embrace of technology, in particular Zoom's video calls, Google Meet, Cisco's (-1.13%) Webex, and workplace collaboration tools like Microsoft's (-2.34%) Teams, are likely to prove durable, the prospects for business travel look dim. 
The question then isn't whether business travel will return, it's how much will be lost forever. 
Some industry insiders have put forward a best-guess estimate at 15%, which is bad news for full service airlines which make most of their profits from business travelers and are profitable only because of the markup they are able to charge for premium cabins on international routes. 
While corporate travelers only make up 15% of passengers, they are also responsible for as much as 75% of airline profits on some flights. 
Other analysts are putting the fall in corporate travel at closer to 25%, with the temptation to trim spending strong, particularly given that finance departments will have already tasted the windfall from reduced travel expenditure. 
It'll be just that much harder for executives to justify corporate travel moving forward, but that doesn't mean that airlines will disappear altogether. 
Some 15 years ago, futurologists expected remote working to disrupt corporate travel and disperse people across the countryside when high-speed internet was adopted 15 years ago. 
Instead, our desire for human contact, particularly in more services-oriented economies, has only strengthened the importance of personal interaction. 
And in Asia, the premium put on face-to-face contact, in particular with clients and dealmaking, is a cultural idiosyncrasy that is not likely to wane any time soon. 
The difference this time perhaps is that the whole world was under quarantine and had to adapt. 
Whereas in the past, competitors for the same deal may have tried to meet face-to-face to establish a more personal relationship with a client, that same move in today's climate, may be perceived as being socially irresponsible. 
And that's not even considering the carbon footprint of air travel, or the environmental consequences. 
Regardless of the longer term trends, even a small decline in corporate spending, will make it difficult for full service airlines to regain their former size, even long after tourism returns to normal. 
"If you want to be a millionaire, start with a billion dollars and launch a new airline."
– Richard Branson 
In that same vein, you may enjoy traveling, that doesn't mean that you want to own an airline. 
2. Make Tesla Cheap Again 
Tesla initiates 5-for-1 stock split that could see retail investors push the stock to new record highs as it becomes more affordable 
Investors taking a punt on Tesla should beware that the retail-driven stock price is also susceptible to sudden shocks and panic selling 
Samantha Greene checks her phone once ever 18 seconds or so.
Like a nervous tick, Greene feels lost if she doesn't check her phone regularly, but it's not social media that she's hooked on, "it's my stocks" she admits. 
A Millennial investor, Greene, and millions of young people across the U.S., took to trading stocks on slick zero-fee trading apps like SoFi and Robinhood during the coronavirus pandemic lockdowns.
Investors like Green have helped fuel what some professional investors termed the "Retail Rush" which has seen stocks in the S&P 500 recover all of their losses for 2020, despite some of the worst economic conditions since the Great Depression. 
The gamification of trading, with slick user interfaces and "one-touch" buy and sell buttons more typically associated with e-commerce platforms like Amazon (-2.14%), have fueled a retail-led rally not just in stocks, but an entire smorgasbord of assets, including exotic ETFs tied to oil and cryptocurrencies. 
And Tesla (-3.11%), a brand admired by Millennials according to a Nielsen survey looks set to harness that Millennial investing trend by splitting its elevated (and overpriced) shares in a 5-for-1 exchange, that will see the company's stock become more affordable for individual investors, after a surge in Tesla's stock price saw the company become the world's most valuable automaker. 
To put things in perspective, Volkswagen (+5.17%), the world's No. 1 automaker, delivered some 10.8 million vehicles last year and has a market cap of some US$86 billion. 
According to investors, Tesla is worth almost 3 times as much, with a market cap of some US$256 billion, despite having only delivered around 368,000 vehicles last year. 
And while Volkswagen is trading at a price-to-earnings ratio of 13.32, Tesla somehow defies the laws that apply to ordinary automakers by trading at an eye-watering price-to-earnings ratio of 707.24.
Nevermind that Tesla is expensive by traditional metrics of valuation, investors, particularly retail investors, can't seem to get enough of it, valuing Tesla like a tech firm (though to be fair, there aren't any listed tech firms that trade anywhere near Tesla's P/E ratio), when for all intents and purposes, Tesla is an automobile manufacturer. 
And we've all seen what happens when we've glossed over questionable business model characterizations, distracted by the "vision" of a company's charismatic leader – it's called the "WeWork Effect" or the "Adam Neumann Gambit." 
Just like Tesla, WeWork masqueraded as a technology company, when in fact, its business was little more than a real estate play, and a poorly managed one at that. 
But nevermind reality for a moment. 
Tesla's stock split will begin trading on an adjusted basis by August 31, 2020 and investors should see the stock push even higher, as retail investors, particularly Millennials send the stock surging.
Tesla has been a favorite stock for day traders and other retail investors who have helped boost its shares to a record high. 
At one point last month, nearly 40,000 Robinhood account holders added shares of the automaker during a single 4-hour trading session – expect September 1 to deliver even more froth. 
With a price as high as US$1,643 in recent weeks, Tesla's stock has been just beyond the reach of many smaller retail investors, at a time when electric vehicle mania has gripped the investing consciousness. 
For investors looking to take a punt on Tesla then, there's no better time, with one healthy piece of advice, take profit early, and take profit often. 
Retail investors are particularly skittish, and any sudden moves could see Tesla's stock price drop dramatically in a relatively short period of time – just look at some of the more exotic and barely-understood ETFs trading on Robinhood that have seen spectacular rises and falls. 
Like the very electric vehicles that Tesla makes, its stock price can rise in an instant. 
It's when the electric vehicle runs out of charge and you're miles away from a recharging station that's a problem – the same could be said about Tesla's stock.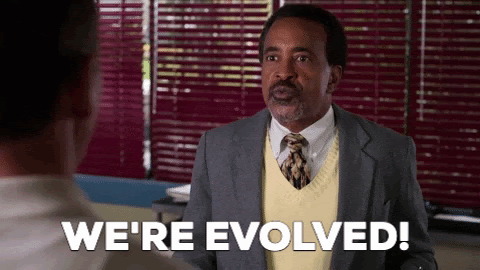 3. Bitcoin Bounces Off US$12,000 – Bull Pause or Bear Reversal? 
Bitcoin falls together with other dollar-denominated assets as stimulus measures from Washington become stuck 
Derivative interest in Bitcoin suggests that Bitcoin's bull rally still has some ways to go 
Overnight, Bitcoin rejected US$12,000 for the second time in over a week. But perhaps third time lucky? 
Judging by the open interest in Bitcoin derivatives, Bitcoin bulls may yet have the last laugh. 
With most technical indicators agreeing that US$10,500 is a key level of support, Bitcoin's bounce off US$12,000, traveling to as low as US$11,150 at one stage before recovering somewhat to US$11,350 suggests that the bullish market structure for Bitcoin remains very much intact. 
The confluence of positive global macro factors and a robust market structure are hinting at bullish sentiment for Bitcoin and nowhere is this more apparent than in the market for Bitcoin derivatives. 
Yesterday, the open interest for Bitcoin futures on the Chicago Mercantile Exchange hit an all-time high of US$841 million and is reflective of increasing and more importantly, sustained, institutional interest in Bitcoin. 
And while open interest in and of itself is not a sign of Bitcoin's price bullishness, that forward contracts for Bitcoin have demonstrated contango, meaning that sellers are demanding more money to postpone settlement of Bitcoin, suggest an expectation of Bitcoin's price rise, at a time when positions are being created. 
The primary factor behind predictions for a continued bull run for Bitcoin in the short term is its longer term market structure, with high time frame charts for Bitcoin, such as the monthly chart, clearly indicating a breakout, with Bitcoin escaping a prolonged price range, that has historically led to an extended rally. 
Data from options contracts also support a widely-held view that US$13,800 is the real level of resistance that needs to be cleared before Bitcoin can gallop towards US$20,000 and could fuel the next rally. 
Adding to Bitcoin bullishness is that every dip in the past 10 days has seen Bitcoin buying activity and Bitcoin outflows from exchanges have continued to lead inflows on every single one of those days. 
In the interim, Bitcoin may still see some setbacks. 
The failure of Congress to agree on a fresh round of pandemic stimulus disappointed traders who were expecting a new wave of liquidity to spill over into cryptocurrency markets and take Bitcoin across the US$12,000 level of resistance. 
And a fall in liquidity has also concerned some traders looking to cash out of Bitcoin – liquidity is an important factor when it comes to onchain transactions, because a lack of liquidity makes it harder to sell Bitcoin and could see Bitcoin crash through several price rungs before settling.
But overall, these factors are not negative for Bitcoin because a period of consolidation is also a sign of a maturing market, with market participants being afforded an opportunity to take stock of the situation and to measure Bitcoin price activity against more leveraged and speculative flows. 
Novum Digital Asset Alpha is a digital asset quantitative trading firm.
Exclusive access to Novum Digital Asset Alpha's Daily Analysis is made in conjunction with Bitcoin Malaysia.
The information and thoughts laid out in this analysis are strictly for information purposes only and should not be regarded as an offer to sell or a solicitation of an offer to buy any security in any jurisdiction where such an offer or solicitation would be in violation of any local laws.
It does not constitute a recommendation or take into account the particular allocation objectives, financial conditions, or needs of specific individuals.
For more information about Novum Digital Asset Alpha, please click on the image below: