I hope that you're having a terrific start to your Tuesday.  
In brief (TL:DR)
U.S. stocks opened the week continuing much of last week's theme, with the S&P 500 (+0.27%), blue-chip Dow Jones Industrial Average (+1.30%) up, while the tech-heavy Nasdaq Composite (-0.39%) continuing to suffer downward pressure on Trump's moves against Chinese apps such as WeChat and TikTok. 
Asian stocks opened their highest in a week as hospitalizations due to the coronavirus fell in the U.S. while China reported data that underscored a recovery in the works. 
U.S. 10-year Treasuries fell further to start the week, as yields rose to 0.573% from 0.562% in the previous session as the bond seems to have settled within a tighter trading range 
Oil rose with WTI Crude Oil (Nymex) (+0.60%) up at US$42.19 from US$41.78 in the last session, on signs of recovering demand in the U.S. 
The dollar surged near a one-week high as traders bet on the greenback being oversold. 
Gold pared gains with Gold (Comex) (-0.44%) at US$2,030.80 from US$2.039.10, as investors rotated back into the dollar. 
Bitcoin (+1.31%) tested US$12,000 on several occasions over the past 24 hours, and remains just a hair's breadth away from that level at US$11,900 (GMT 0200) with outflows from Bitcoin exchanges surging by over 100% in the past 24 hours, suggesting a possible surge in Bitcoin's dollar price. 
In today's issue…
Private Capture of Public Funds – The Fall & Fall of Kodak
Tencent May Be Worth More Than A Few Cents
Bitcoin's Immovability Against Real Rate Rises A Sign of Immutability? 
Market Overview
Never waste a good crisis. 
As politically incorrect as that may sound, that's precisely what insiders are doing right now.
With so much created money sloshing around the financial system, it was bound to happen sooner or later – the private capture of public funds. 
Central bank stimulus and federal government spending at the hands of arguably the most crony capitalist president in the history of the United States was bound to skew the regular functioning of the markets eventually. 
But these chickens have come home to roost and the institutions that safeguard the United States, with the Securities and Exchange Commission and Congress, starting to poke into some of the Trump administration's spending habits and companies and executive which have benefited from the White House's largess. 
Meanwhile, across the Pacific, Asian stocks had their best open in over a week, with Japan's Nikkei 225 (+1.62%), Sydney's ASX 200 (+1.16%), Seoul's KOSPI (+1.30%) and Hong Kong's Hang Seng Index (+2.04%) all up sharply at the open, on the back of better coronavirus news out of the U.S. and improved economic data out of China, suggesting a recovery on the way. 
With some of China's biggest technology companies reporting this week, investors can expect a better rally as well, politics aside, as the coronavirus pandemic reflects just how much technology has become entrenched into modern life.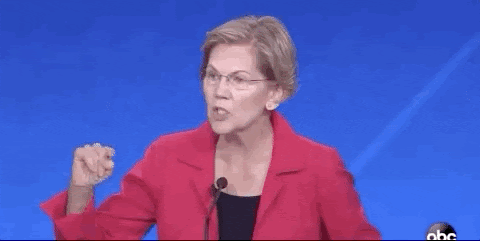 1. Private Capture of Public Funds – The Fall & Fall of Kodak
Kodak loan by the White House gets blocked under greater regulatory scrutiny – firm which has no background in pharmaceutical chemicals production was awarded US$765 million loan by Trump administration 
Latest episode reveals the extent of private capture of public funds and begs greater scrutiny of the Trump administration's Moderna deal which provided almost US$1 billion in funds for the untested and unproven firm to develop a coronavirus vaccine 
Hey, wanna do a deal? 
At a time when seemingly most of America is getting free money from the federal government, what's a bit of government funds between friends? 
Except when the one dishing out the money happens to be the President of the United States of America. 
On Monday, shares in the one-time photography, then blockchain, now pharmaceutical chemicals manufacturing company Kodak (-27.89%) plunged after news that a planned US$765 million loan to the company was put on hold as the deal has come under congressional and regulatory scrutiny. 
Several Democrat-led congressional committees have raised concerns over the "lack of pharmaceutical experience" at Kodak, which historically has been a photography company, as well as stock-option grants made to executive and board members on the eve of the loan announcement. 
Just two weeks ago, the Trump administration announced its intent to lend US$765 million to Kodak to produce pharmaceutical chemcials, with the planned loan, the first of its kind under the Defense Production Act, sending Kodak's stock skyrocketing. 
At the time of the loan, Trump was,
"Proud to proud to announce one of the most important deals in the history of U.S. pharmaceutical industries. My administration has reached a historic agreement with a great American company."
Yet in response to a question about the U.S. Securities & Exchange Commission inquiry into the Kodak loan at a press briefing last week, Trump said he "wasn't involved in the deal." 
The loan announcement however saw stock of Kodak, which had been languishing below US$3 for most of the year, surge to as high as US$60 before paring those gains. 
Even now, Kodak still trades at over five times what it was worth at the start of this year and closed yesterday at US$10.73. 
But the entire Kodak episode belies an even more disconcerting trend with the Trump administration and lends itself to the possibility of even greater private capture of public funds. 
With the Defense Production Act now kicked into gear, the Trump administration has access to billions of dollars to provide soft loans to ailing companies, favor political allies and withhold funding from critics.
And while there have been no allegations of wrongdoing, another company worth examining with greater scrutiny is coronavirus pandemic front runner Moderna, which has close ties with the Trump administration.  
By its founders own admission, the biotechnology firm that hasn't produced a single cent in profits, wasn't looking into the coronavirus until January this year. 
Yet the coronavirus vaccine that Moderna developed jointly with the National Institutes of Health, which coincidentally is also part of the same regulatory agency which approves the advancement of any purported drug therapy to the next assessment phase, has received US$955 million in federal funding from the Trump administration. 
Kodak is the latest example of unusual insider trading activity involving a major Trump administration decision, but it's likely not going to be the last. 
As November's elections draw nearer, and in the throes of the worst economic and health crisis in American history, there will be even more opportunities for insiders to take advantage of the uncertain situation. 
Never waste a good crisis indeed.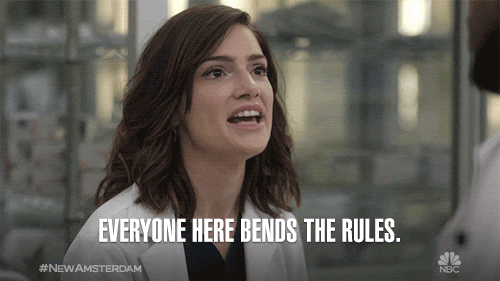 2. Tencent May Be Worth More Than A Few Cents
User base of just 19 million in the U.S. unlikely to affect revenues at WeChat's owner Tencent 
Possibility of exclusion from American capital markets likely to push Tencent lower but long-term fundamentals remain strong
Getting around in China, one would be forgiven for thinking that there's no app other than Tencent's ubiquitous WeChat super app. 
Fans of the Lord of the Rings trilogy would appreciate that in China, there's one app to rule them all.
Whether it's catching up with the latest social media gossip (apolitical of course) or making a restaurant reservation, there's little that you can't do with WeChat, except perhaps find a cure for the coronavirus. 
But Chinese tech giant Tencent (-3.47%) has seen its shares take a beating ever since U.S. President Donald Trump banned Chinese social media app TikTok and the fallout spread to Tencent's WeChat as well, with the firm shedding US$66 billion in market value following the ban on American residents from doing business with the company.
The cumulative 2-day 9.6% drop of Tencent was the worst two days the firm has experienced since October 2011 and follows a 4-month 70% surge that saw Tencent become Asian's most valuable internet company at nearly US$700 billion. 
But what's surprising is that outside of China, WeChat usage is not prolific and outside of the Asian American community in China, WeChat use is the exception, not the norm. 
Yet the precipitous fall in Tencent's share may not just be because of the Trump ban – it may also have to do with the fact that Washington is now tightening the screws on Chinese companies listed on American stock exchanges, with additional compliance and reporting requirements that may make it difficult for them to continue their listing on American exchanges. 
For the longest time, most of China's tech darlings have sought a dual-listing approach, with shares listed on Nasdaq, to gain access to the liquid and lucrative American capital markets, while maintaining a parallel listing in Hong Kong, to appease the apparatchiks in Beijing. 
And that has made Chinese tech entrepreneurs rich beyond the dreams of avarice as investors from all over the world snapped up shares in China's biggest tech companies such as Alibaba (-1.57%) and Tencent in the U.S., while the firms minted money in China. 
But all that could change in a Washington minute, with many investors fearing that a single listing, particularly based in Hong Kong, would jeopardize their ease of withdrawing money out of the territory which has increasingly seen tighter regulation, by way of a national security law, from Beijing. 
To be sure, these fears are not unfounded, but they are also somewhat exaggerated. 
Beijing is not about to handicap its most powerful tech giants in order to engage in a tit-for-tat race to the bottom with the Trump administration – and this was reflected in its sanctions against U.S. officials, which carefully avoided targeting Trumps aides directly. 
That show of restraint suggests that the Chinese are looking to do business first, which is crucial for the Communist Party to maintain its social compact with its people, rather than raise tensions unnecessarily and unprofitably. 
So far no charges of spying have been leveled against Tencent or WeChat, and it needs to be remembered that outside of China, WeChat just isn't that prevalent. 
But the pullback in Tencent's share price does make it an attractive proposition for investors who are willing and able to look past the saber rattling – its growth potential continues to be strong. 
And the coronavirus pandemic has entrenched just how powerful its WeChat app is in China and how crucial it is to normal life. 
The recent pullback for Tencent can afford to be slightly deeper for investors to pick it up on the cheap, but given the firm's fundamentals and its massive domestic market, Tencent is worth much more than a few cents. 
3. Bitcoin's Price Rally – Is Now The Time To Start Mining Bitcoin? 
Bitcoin hashrate has lagged cryptocurrency's price increase 
Hobbyist Bitcoin miners will soon see a spike in the hashrate as Bitcoin mining catches up, for now at least older Bitcoin miners can be profitable in specific circumstances, but now is not the time to invest in hardware unless you're an industrial Bitcoin miner 
o you want to be a Bitcoin miner do you?
The short answer is "no." Don't do it.
There are very few jurisdictions where Bitcoin mining makes economic sense, so unless you're living next to a perpetual motion machine, have access to your own hydroelectric power station, or have a geothermal source of energy in your backyard, hobbyist Bitcoin miners are few and far between. 
Margins for Bitcoin mining tend to be thin and even industrial-scale Bitcoin miners, burned by the languishing price of Bitcoin over the past two years are not in a rush to scale their operations. 
Despite rising by a factor of about 4 since the start of the year, and with Bitcoin poking around the US$12,000 level, Bitcoin's hashrate, a measure of how much computational power is being put into mining Bitcoin, has remained relatively flat since July. 
There is generally a strong correlation between hashrate and price, as a higher price for Bitcoin increases the profit margins for each individual Bitcoin miner. 
Part of the reason of course for the slow down in hashrate has been that it tends to lag increases in price – it takes time from the rise in Bitcoin price to the diversion of computational resources towards Bitcoin mining. 
The other reason of course is that issues at Bitcoin mining card maker Bitmain has disrupted supply chains for the important Application Specific Integrated Circuit or ASIC cards that are primarily used in the industrial mining of Bitcoin. 
The coronavirus pandemic has challenged already extended supply chains, but a power struggle behind Bitmain's two co-founders is not helping matters either. 
With Bitmain being one of the biggest ASIC cards makers in the world, shipments of new ASIC cards have been allegedly delayed by as much as 3 months because of internal issues. 
Which means that the Bitcoin hashrate will eventually catch up to price. 
For the hobbyist Bitcoin miner, there hasn't been a good time to mine Bitcoin in recent times and now isn't that time either.
Novum Digital Asset Alpha is a digital asset quantitative trading firm.
Exclusive access to Novum Digital Asset Alpha's Daily Analysis is made in conjunction with Bitcoin Malaysia.
The information and thoughts laid out in this analysis are strictly for information purposes only and should not be regarded as an offer to sell or a solicitation of an offer to buy any security in any jurisdiction where such an offer or solicitation would be in violation of any local laws.
It does not constitute a recommendation or take into account the particular allocation objectives, financial conditions, or needs of specific individuals.
For more information about Novum Digital Asset Alpha, please click on the image below: