I hope that you're having a fantastic weekend as the week ahead is likely to get volatile. 
In brief (TL:DR)
U.S. stocks closed mixed on Friday as tech stocks were battered while rotation into other industries saw most indices just marginally higher, as better-than-forecast job data out of the U.S. for July saw the S&P 500 (+0.06%), blue-chip Dow Jones Industrial Average (+0.17%) up, while the tech-heavy Nasdaq Composite (-0.87%) gave up most of the week's gains. 
Asian stocks opened mixed as anticipated, with Chinese tech stocks listed in Hong Kong taking a beating amidst rising Sino-American tensions and the risk of more Chinese tech giants coming under pressure from Washington. 
U.S. 10-year Treasuries fell on Friday, as yields rose to 0.566% from 0.527% in the previous session and look set to stay within a tight range as investors start to doubt the role of U.S. sovereign debt versus higher-yielding high-rated corporate debt with an implied Federal backstop. 
Oil rose with WTI Crude Oil (Nymex) (+1.36%) rose to US$41.78 from US$41.22 in the last session, as Saudi Arabia's state-controlled producer bets on rising demand. 
The dollar was up slightly on better-than-forecast jobs data for July as traders in Asia bet on the greenback and the U.S. economy finding a way out of the economic malaise. 
Gold edged up with Gold (Comex) (+0.55%) at US$2.039.10 from US$2,028.00 in the previous session, with investors still convinced of the inflation story. 
Bitcoin (+2.21%) tracked with gold and growth stocks initially, dropping to as low as US$11,350 at one stage from US$11,900 before rebounding sharply and now sits just over US$11,700 (GMT 0200) as the weekend trading saw Bitcoin break from any correlation with gold and stocks. 
In today's issue…
Your U.S. 10-Year Treasury Bill Is No Longer Bolstering Your Portfolio
Coronavirus May Spell The End of Big Oil 
Bitcoin's Immovability Against Real Rate Rises A Sign of Immutability?  
Market Overview
What's a couple of dollars between friends? Probably not much, but between political rivals, it might as well be a couple of trillion dollars. 
Which is where the current impasse has led to, as neither House Democrats or Republicans could come to an agreement on a badly-needed U.S. coronavirus relief package, and neither side giving a firm date on when such a package may be due out. 
To be sure, some of that at least is politicking – committing to a timeline first suggests pressure (and implies weakness) from the side proposing the timeline. 
And a timeline at this juncture suits neither side's goals, because the opposing party can just stonewall till that timeline lapses, and make the other political party look bad. 
Meanwhile for Americans, things are already bad and looking worse. 
Fortunately, U.S. President Donald Trump has intervened, by signing four executive orders to maintain some assistance, including unemployment benefits, temporary payroll tax deferral, eviction protection and student-loan relief. 
But like a band-aid being stuck over a gunshot wound, time is running out and with an election looming over the horizon, politicians may want to find a way to get over the partisan impasse. 
And the stakes couldn't be higher. 
The fate of the American economy and the world's economic recovery, hangs in the balance. 
Asian stocks reflected that uncertainty, spending most of the morning trading session mixed, with Japan closed for the holiday weekend while, Sydney's ASX 200 (+1.72%), and Seoul's KOSPI (+1.48%) were up while Hong Kong's Hang Seng Index (-0.33%) was down with concerns over Chinese tech stocks a drag on sentiment.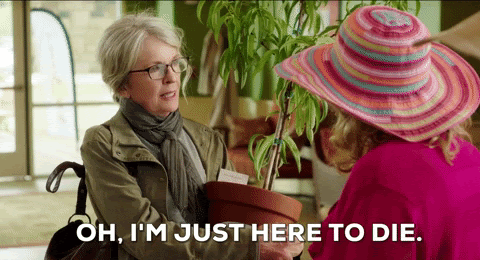 1. Your U.S. 10-Year Treasury Bill Is No Longer Bolstering Your Portfolio
U.S. 10-year Treasury Bill no longer moving dynamically with economic conditions, provides limited portfolio role as a hedge against inflation and stocks
Highly-rated corporate debt with an implied U.S. Federal Reserve backstop may provide greater portfolio diversification than sovereign debt
Investing should be simple.
Life is complicated enough, and so a traditional portfolio management strategy of 60/40 stock and bond mix was considered a way for investors to focus on their day jobs and make a decent living, while looking forward to a healthy retirement. 
Many large, institutional investors depended on the U.S. 10-year Treasury Bill, not just as a hedge against volatile stocks, but also to provide a barometer for the broader economy. 
But the coronavirus pandemic has broken the 10-year bond's barometric measuring capability. 
The U.S. Federal Reserve's intervention, by buying up billions of dollars' worth of Treasuries and abandoning its thirty-year-old practice of pre-emptively lifting rates to dampen inflation, has seen yields on the 10-year Treasury stuck, even as stocks have rebounded and inflation expectations rise. 
Inflation works against bond holders – where inflation exceeds the coupon rate on a bond, holders of the bond are actually losing money on their investment. 
For the longest time, pension funds, endowments and retirement savers have long assumed that when times got tough, they could just park their money in Treasuries, a risk-free asset that still produced returns. 
And historically, they've not been wrong. 
In 1987, when Black Monday sent stocks crashing, the 10-year Bill yielded almost 10%! 
And when Lehman Brothers declared bankruptcy in September 2008, the yield on the 10-year Treasury was around 3.5%. 
Yet despite the worst economic conditions since the Great Depression, 10-year Treasuries have been stuck below 0.6% for two consecutive weeks. 
And better-than-forecast job data out of the U.S. last week registered a massive "meh" from the 10-year Treasury Bill. 
Compounding the risk of holding a 10-year Treasury has been growing concerns that trade tensions with China could spur Beijing to pare the Middle Kingdom's roughly US$1.8 trillion worth of Treasuries. 
But that seems unlikely as a move in that direction would seriously jeopardize China's own holdings and by extension its extensive stores of dollar-denominated stocks and corporate debt. 
But the U.S. government has never before been at this level of borrowing, even in the Second World War. 
With U.S. debt at an eye-watering 120.5% of GDP, institutional investors are slowing their purchases of U.S. bonds and opting instead for inflation-protected securities instead. 
Treasury inflation-protected securities or TIPS, compensate bondholders if inflation rises and TIPS yields have fallen sharply this year in response to a spike in demand. 
And that has also led some to put the 10-year Treasury into the same basket of assets as highly-rated corporate debt, with many investors buying more company bonds than usual because they offer higher yields and also because they now come with an implied backstop from the Fed. 
As the world has grown increasingly complex, sipping that iced tea on your porch in Florida just became that much more tricky to navigate to.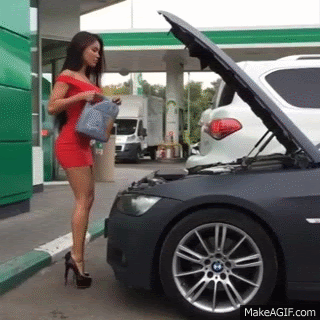 2. Coronavirus May Spell The End of Big Oil
Oil firms have fallen from making up 16% of the S&P 500 to just under 3% 
Dim prospects of oil ever returning to the prominence of the last decade, data and information are likely to be the commodity of the future and not oil
When Ted Chang graduated from the National University of Singapore's prestigious Chemical Engineering Faculty in the 1990s, he landed a highly coveted job at one of the world's biggest oil firms, which afforded him a handsome salary well ahead of his peers. 
Today, the prospects for the oil and gas industry look particularly grim. 
Even before the coronavirus pandemic, major shifts in oil consumption patterns and the replacement of plastics was already seeing a downward slide in demand for oil. 
Supply side curbs have also done little to artificially boost prices and a mighty industry with oil companies once topping the most prestigious stock indices has seen its share of the market capitalization on the S&P 500 dwindle to an almost negligible 3%. 
Oil majors have done what they can to adapt and cut costs – abandoning costly exploration projects and cutting manpower. 
But drilling fewer wells today, means producing less oil tomorrow, with some investors speculating that this will drive oil prices upwards in the years to come – but there's scant evidence of that. 
A world under lockdown by the coronavirus pandemic which isn't flying or driving saw demand for oil collapse by a third. 
And as the price of crude oil has recovered (oil futures in May were negative), it has done so at a much quicker pace than demand for crude, as well as for refined products. 
There are dim prospects of a recovery. 
The coronavirus pandemic has provided an opportunity and sufficient pause for the world to electrify its vehicles – 
even aircraft
, once thought of as being incapable of burning anything other than kerosene are now starting to inch towards electrification. 
And many of the downstream products that were demanded by modern industrialized countries, such as plastics, are now being progressively replaced with biodegradable substitutes. 
Investors looking for bargains in oil and gas stocks may want to be circumspect. 
Consider that the firms that make up the top tier of major stock indices today didn't exist just twenty years ago and it's clear how quickly things have changed. 
Whereas once ExxonMobil boasted the mantle of the largest publicly traded firm in the world, it has since been reduced to a rounding error by the likes of Amazon, Apple and Google. 
Data is the commodity of the future and images of polluting oil refineries or smoke-belching vehicles seems like something taken out of a Charles Dickens' novel. 
3. Bitcoin at US$12,000 as Ethereum's Role in Decentralized Finance Sees Competition
Bitcoin clears US$12,000 over the weekend and shows negative correlation with other asset classes 
Resilience of the benchmark cryptocurrency feeds into the narrative of Bitcoin becoming an uncorrelated hedge in its own right, neither tracing stocks nor gold in after market hours trading 
Ah the weekend, time to get some well deserved rest, away from the bustle of the work week. But considering that those of us privileged enough are now working from home, the distinction is become less clear than ever before between work and home. 
Welcome to the world of cryptocurrencies – where the distinction between weekday and weekend is not as sharp, nor indeed is the difference between day and night. 
Bitcoin shocked traders momentarily, inching closer to test US$12,000 before pulling back sharply to hit US$11,500 and then just now recovering back to near US$12,000 levels as a new week kicks off.
And while some analysts have pointed to Bitcoin tracking gold's price, it's helpful to note that both are near psychologically-important levels of resistance and support, US$2,000 for the precious metal and US$12,000 for the precious digital currency – there were plenty of technical indicators over the past week which demonstrated some degree of digital decoupling from gold. 
Because this week saw Bitcoin kick off, and in a big way, while gold more or less stayed stagnant.  
Although hovering around US$12,000, there are plenty of macro narratives that could see Bitcoin drive higher, in particular, any compromise deal for a new round of pandemic stimulus out of Congress which will see a ballooning U.S. government debt. 
As an uncorrelated asset, Bitcoin has plenty of vocal advocates, such as hedge fund Morgan Creel co-founder Anthony Pompliano who noted on CNBC
, 
"The most important part of Bitcoin, when it comes to the global hedge, is the fact that it's a non-correlated asset — meaning that, as stocks go up or down, Bitcoin doesn't have correlation to that."
Meanwhile Ethereum continues to edge towards US$400 despite challenges from Cardano, which is throwing its hat into the decentralized finance ring. 
But Cardano, another cryptocurrency will have some ways to play catch up on Ethereum, because despite rising transaction fees and an increasingly congested network, Ethereum is still far and away the favored protocol for DeFi transactions, in particular stablecoins such as Tether. 
With Binance's dollar-backed stablecoin, or BUSD now achieving approval from New York, to be used in financial transactions and for custody by financial institutions without prior approval, the stakes just got higher for Ethereum. 
Technical indicators suggest that traders are still betting on Ethereum to break US$400 and this has been reflected in the world's second largest cryptocurrency by market cap, seeing open interest anticipating a move in that direction.
Novum Digital Asset Alpha is a digital asset quantitative trading firm.
Exclusive access to Novum Digital Asset Alpha's Daily Analysis is made in conjunction with Bitcoin Malaysia.
The information and thoughts laid out in this analysis are strictly for information purposes only and should not be regarded as an offer to sell or a solicitation of an offer to buy any security in any jurisdiction where such an offer or solicitation would be in violation of any local laws.
It does not constitute a recommendation or take into account the particular allocation objectives, financial conditions, or needs of specific individuals.
For more information about Novum Digital Asset Alpha, please click on the image below: