It's Friday! And I hope you're having a fantastic one because the markets are as well! 
In brief (TL:DR)
U.S. stocks continued their climb on better than expected initial jobless claims for the first week of August, with the S&P 500 (+0.64%), blue-chip Dow Jones Industrial Average (+0.68%), and tech-heavy Nasdaq Composite (+1.00%) all up yesterday.  
Asian stocks opened mixed while investors await economic data for direction.  
U.S. 10-year Treasuries continued rising, as yields slipped to 0.527% from 0.540% in the previous session and investors continuing to weigh the economic cost of the coronavirus pandemic. 
Oil remained more or less unchanged with WTI Crude Oil (Nymex) (+0.41%) inching slightly higher at US$42.12 from US$41.95 a day earlier, with doubts over demand and no change to the supply side of the equation. 
The U.S. dollar rebounded slightly, with the ICE U.S. Dollar Index (+0.07%) up as investors grew more hopeful on a rebound in the U.S. economy as jobless claims fell more than expected. 
Gold continued its ascent with Gold (Comex) (+0.58%) at US$2,081.50 from US$2,069.40 in the previous session, as investors priced in the cost of stimulus measures on the dollar and saw safety in deflationary assets. 
Bitcoin (+1.54%) slowed its gains, but was still up, as it approached the psychologically significant US$12,000 resistance and was at US$11,849.32 (GMT 0200), above the 10-day and 50-day moving averages, a bullish signal for market technicians. Bitcoin outflows from cryptocurrency exchanges continued to lead inflows (outflows typically suggest that traders are intending to hold onto Bitcoin for further price appreciation), portending possible medium-term bullishness. 
In today's issue…
The Coronavirus Pandemic Has Made Stockbrokers Of Us All 
Federal Stimulus Is a Must, But Unwinding It Will Be Unwieldy
Are Bitcoin Futures Predicting A Bitcoin Bull Run? 
Market Overview
You know the world is entering a new age when relief packages are providing anything but. 
A much-needed relief package from Washington is being stymied by partisan politics and ideological differences in the magnitude and depth of the assistance being offered. 
Meanwhile a high-powered U.S. panel is recommending tighter disclosure requirements for Chinese companies listed on American stock exchanges, potentially throttling the ability of Chinese companies to leverage the vast depth and liquidity of America's capital markets. 
Simmering tensions between the U.S. and China is weighing on Asian markets as reflected in the morning trading session which open mixed. 
Japan's Nikkei 225 (-0.45%), Sydney's ASX 200 (-0.54%), and Hong Kong's Hang Seng index (-0.57%), were all down in the morning trade, while Seoul's KOSPI (+0.14%) remains just slightly positive with news of profit from Korean Air Lines (surprise!).
But investors are betting that lawmakers will somehow hammer out the terms of a new coronavirus-relief package with the White House renewing pressure on House Democrats to get the deal done. 
Despite political rankling, investors are confident that Washington will come through with spending plans, especially because economic data reveals signs of a stalling recovery in the U.S. economy. 
With an election now only three months away and no politician's seat a given, lawmakers on both sides of the chamber will be keen to show their ability to get things done before they have to answer to voters battered by the economic effects of the pandemic. 
1. The Coronavirus Pandemic Has Made Stockbrokers Of Us All
Retail investors are buoying stock markets ahead of fundamentals 
High levels of liquidity and a lack of yield means that asset prices will continue to be inflated.
When the correction comes, markets will be savaged
Alan Spencer lists off the recent trades he's made and talks basis points and spreads like he's a professional stockbroker, but he's not. 
Just six months ago, Spencer was a barista at a local coffeeshop before the coronavirus-induced lockdown saw him take up day trading of stocks and all sorts of other financial instruments. 
Spencer and millions of others like him, have taken to zero-fee trading apps like Robinhood and SoFi, and boosted markets in what some analysts have termed the "Retail Rush." 
The stuck-at-home trading phenomenon, born in the United States, has now swept across the rest of the world.
Retail investors are now everywhere, and they're moving markets. 
In India, newly-minted day traders squawk on social media after riding penny stocks up by a factor of ten.
Meanwhile in Malaysia, individual buyers have been fingered in the giant rally of medical glove makers, with one stock gaining some 1,500% this year alone.
Over in Japan, retail investors lifted an obscure biotech firm with seven straight years of losses by a factor of 11, on the back of optimism for an unproven coronavirus treatment. 
With savings accounts paying next to nothing and central bank intervention that has buoyed markets, while raising the prospects of inflation, people finding extra time while working from home, have become amateur investors and day traders, a trend that is unlikely to reverse. 
Retail investors, hooked on zero-fee trading apps with slick user interfaces have proved their ability to move markets and are not shy about ignoring the fundamental tenets of company valuation either. 
And so far it's working for them. 
With the virus at the top of almost every investor's mind, traders have been flocking to dozens of companies developing vaccines, treatments and tests as well as medical equipment companies, driving their stock prices up beyond the dreams of avarice. 
And some investors going by the adage "invest in what you know" have been snapping up shares of technology giants from Facebook (+6.49%), Amazon (+0.62%) and Tencent (+0.17%) to Alphabet (Google) (+1.80%), which they use on a daily basis. 
Yet just as trees do not grow to the sky, stocks must inevitably come down as well, even if only temporarily. 
For now at least, there are no signs of that happening any time soon.
Massive amounts of liquidity streaming into the financial system, plus a lack of alternatives for investors looking for yield has led to an inflating of a plethora of assets, from stocks to bonds, bullion to Bitcoin and everything in between. 
The longer the rally goes on, the harsher the reality check will be, because retail investors are likely to be more skittish and send markets reeling just as quickly as they ascended. 
For now at least, retail investors may be divorced from reality and that may be the new normal. 
2. Federal Stimulus Is a Must, But Unwinding It Will Be Unwieldy
Washington's initial stimulus response to the coronavirus pandemic deserves to be lauded 
But a failure to act decisively now, may lead to an acceleration off an economic cliff
The long term cost and distortion of financial markets of such intervention is immeasurable 
For all the criticism of Washington's coronavirus pandemic response, one consolation has been its quick move to soften the economic impact. 
Fiscal relief for a locked-down economy achieved bipartisan support in March and the US$2 trillion Cares Act, worth roughly a tenth of American output, raised unemployment benefits, offered credit to companies and shored up state governments. 
Given the initial defeat of the 2008 bank bailout in Congress, none of this was a given, especially in the time frames provided. 
But politics is rearing its ugly head again with politicians on both sides of the aisle struggling to agree on the size or duration of another badly-needed stimulus bill. 
While Washington fiddles, America burns as millions of recipients of the extra US$600 in weekly unemployment aid saw their checks evaporate by the end of July. 
Democrats want to extend the unemployment benefits till the end of the year while Republicans cite the moral hazard of disincentivizing work. 
Democrats are proposing US$3.4 trillion worth of assistance while Republicans won't go a penny over US$1 trillion – the gulf is large and the middle ground increasingly narrow. 
Given that it's only three months till election, surely politicians from both sides of the House must be considering that unemployed voters are unlikely to be impressed by their lack of action in the face of one of the worst economic crises facing America. 
But in their defense, it's not altogether frivolous to worry about government intervention on this scale – it can have distorting effects on the proper functioning of the markets and lead to waste. 
A return to some semblance of normalcy will involve unpicking the tapestry of fiscal transfers and lines of credit.
And intervention will need to be paid for through some blend of tax, borrowing and cuts to spending. 
It's not premature to set out a plan towards a more "normal" state of fiscal affairs, but it's as yet unclear how, if that can even be achieved. 
And while Congress debates at leisure, the human cost in lay-offs and evictions mounts at pace. 
The White House may have botched the initial pandemic response, but Washington's moves to shore up the American and by extension, global economy, deserves to be lauded. 
Initial fixes are easy, but no one imagined intervention of this magnitude for this duration.
Getting together is easy, breaking up is a lot harder to do.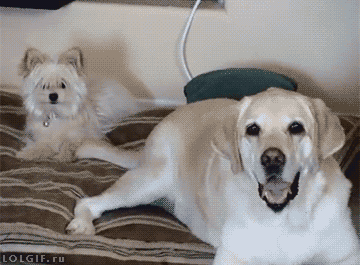 3. Are Bitcoin Futures Predicting A Bitcoin Bull Run? 
Record number of open interest Bitcoin futures on CME pointing to Bitcoin bullishness
Expect the stimulus package out of Washington to provide the push that should throw Bitcoin above the US$12,000 level 
Cash-settled Bitcoin futures are an interesting creature because no Bitcoin ever swaps hands which means that in theory, large enough futures positions can be the tail that wags the dog.
To that end, open interest on the Chicago Mercantile Exchange (CME) has revealed increasing institutional activity, biased towards a long position in Bitcoin, reaching a record high of US$828 million on August 3, and doubling from the previous month. 
Open interest refers to the total number of outstanding derivative contracts that have not been settled, and with the majority of the open contracts betting on a higher future price for Bitcoin, the bulls seem to be holding court. 
For each buyer of a futures contracts, there must be a seller and from the time the buyer or seller opens the contract until the counterparty closes it, that contract is considered "open." 
Other technical indicators are unambiguously signalling bullishness in Bitcoin and while no single indicator or analysis provides certainty over short-term price movements, what's happening on CME at least, is suggesting that institutional investors have a growing appetite for longer term Bitcoin bullishness. 
That has also played out in Bitcoin's price, with the cryptocurrency clearing the US$11,800 level and inching ever-closer to US$12,000. 
With a surging price of gold and Washington inching closer to a deal on a much-needed stimulus package, there may be more than enough factors to throw Bitcoin over the US$12,000 level in the coming days. 
Novum Digital Asset Alpha is a digital asset quantitative trading firm.
Exclusive access to Novum Digital Asset Alpha's Daily Analysis is made in conjunction with Bitcoin Malaysia.
The information and thoughts laid out in this analysis are strictly for information purposes only and should not be regarded as an offer to sell or a solicitation of an offer to buy any security in any jurisdiction where such an offer or solicitation would be in violation of any local laws.
It does not constitute a recommendation or take into account the particular allocation objectives, financial conditions, or needs of specific individuals.
For more information about Novum Digital Asset Alpha, please click on the image below: