It's turning out to be a terrific Thursday for markets as I hope it is for you as well! 
In brief (TL:DR)
U.S. stocks continued their climb with encouraging news on the vaccine front and speculation over progress on the stimulus package with the S&P 500 (+0.64%), blue-chip Dow Jones Industrial Average (+1.39%), and tech-heavy Nasdaq Composite (+0.52%) all up yesterday.  
Asian stocks opened higher with a potential U.S. stimulus package in sight as soon as tomorrow. 
U.S. 10-year Treasuries continued to rise, as yields slipped to 0.549% from 0.555% in the previous session.
Oil was unchanged with demand stagnant and supply constant, WTI Crude Oil (Nymex) (-0.05%) inched lower at US$42.17 from US$42.19 a day earlier. 
The U.S. dollar continues to remain under pressure and slipped to its lowest in almost two years, with the ICE U.S. Dollar Index (-0.17%) down as investors weighed the cost of another round of stimulus to the greenback. 
Gold manage to remain well above the US$2,000 threshold with Gold (Comex) (+0.32%) at US$2,055.80 from US$2,049.30 in the previous session, as investors priced in the cost of stimulus measures on the dollar. 
Bitcoin (+4.71%) started to push towards the resistance at US$12,000 again with prices at US$11,674.09 (GMT 0130), above the 10-day and 50-day moving averages, a bullish signal for market technicians. Bitcoin outflows from cryptocurrency exchanges continued to lead inflows (outflows typically suggest that traders are intending to hold onto Bitcoin for further price appreciation), portending possible medium-term bullishness. 
In today's issue…
Does The Dollar's Decline Provide Opportunities in the Yuan? 
Is a Southeast Asian Tech Giant Bleeding Billions a Year the Best Bet? 
Liquidity Is Floating All Boats – Including Bitcoin
Market Overview
Do you like ice cream? 
Now imagine your most favorite flavor of ice cream, think about the texture, the smooth creaminess of the cool comfort of the treat. 
You put a spoon in your mouth, pure heaven. Then another, then another. 
Now imagine that after finishing your first pint, you're told that you have another ten more to go. 
Pretty soon you're not going to like ice cream very much. 
And that seems to be the way it is with the dollar. 
For now at least, investors and traders are not disputing the need for stimulus.
In fact, investors have threatened to punish markets at the first signs that stimulus measures were either delayed or withdrawn. 
The world has entered a phase where it's no longer possible to withdraw unprecedented (hate the overuse of that word) fiscal and monetary stimulus, without risking serious market shocks. 
And Asian markets all opened higher on that assumption, with Japan's Nikkei 225 (+0.09%), Sydney's ASX 200 (+0.62%), Seoul's KOSPI (+1.36%), and Hong Kong's Hang Seng index (+0.39%) as investors speculated on the progress of the U.S. stimulus package.
But with so many dollars, and more where they're coming from flowing out of Washington, investors pushed the dollar to its lowest level in almost 2 years, while the offshore yuan touched a 5-month high. 
Global stocks now look set to recover this year's declines, in what can only be described of as a liquidity-induced work of fantasy. 
It's almost as if the coronavirus pandemic never happened. 
But it has happened and it is still happening, with payroll gains in the U.S. slowing sharply last month, suggesting that the pandemic was putting the brakes on the American job market. 
Which is why the stimulus package is so important – Americans can't spend dollars that they don't have. 
And investors can't float asset prices with liquidity that isn't there.
1. Does The Dollar's Decline Provide Opportunities in the Yuan? 
China's central bank has returned rates close to pre-pandemic levels, while central banks around the world have slashed them 
Hawkish monetary policy a result of strategic vulnerabilities for China that could see the yuan benefit from any further declines in the dollar's hegemony   
It is a military axiom not to advance uphill against the enemy, nor to oppose him when he comes downhill."
– Sun Tzu, Art of War
At first blush, one would be forgiven for believing that every central bank has cranked up the money-printing presses to float their moribund economies against the coronavirus pandemic. 
Yet while pressure on the dollar has been dominating headlines, the somewhat hawkish moves of the People's Bank of China (PBoC), the central bank, have gone relatively unnoticed. 
In the early days of the coronavirus pandemic, the PBoC was fairly decisive in loosening monetary policy – market rates fell sharply and the pace of credit growth accelerated. 
But by May, while the rest of the world's central banks were cranking up the presses and buying corporate debt, the PBoC was already raising rates and China's 10-year sovereign bond yield was rising to pre-pandemic levels (yields typically rise when prices fall). 
Part of the reason why the PBoC's moves have not drawn as much attention is of course that the Chinese yuan only attracts 2% of the world's cross-border transactions, according to the Bank of International Settlements. 
And Beijing is understandably concerned about loosening up monetary policy too much, because past episodes of dovishness have led to the rise of shadow banking (lending done outside the banking system) and the inflation of socially-destabilizing asset bubbles. 
But perhaps the key reason why China maintains a hawkish monetary policy is because of rapidly deteriorating Sino-U.S. relations. 
Lacking a global currency, China is a prime target for financial sanctions and this provides a strong incentive for Beijing to maintain substantial economic buffers. 
For China, strategic vulnerabilities would grow quickly if it suffered capital flight, or worse, if Beijing started running a current account deficit. 
Unlike the U.S. which enjoys universal dollar acceptance, deficit spending may make the Chinese economy dependent on external borrowing and force the PBoC to run down its foreign exchange reserves. 
But perhaps, and most significant factor behind the PBoC's tight reign of monetary policy is that China is a nation of savers. 
Millennia of social, political and economic upheaval have bred a culture of savers and an environment of low rates encourages capital flight (to other countries, particularly the U.S.) as well as greater risk-taking that could potentially lead to social instability. 
China may also be betting that as the U.S. debases its currency, bad things might happen to the U.S. economy, and in a landscape of negative interest rates, the yuan may suddenly become an attractive intermediary. 
So long as the U.S. remains at the top of the hill, it makes sense for China to not advance in either direction. 
2. Is a Southeast Asian Tech Giant Bleeding Billions a Year the Best Bet?
Singapore-based Sea (+5.79%) has seen its stock rise some 28% in the past week and some 880% in the past 18 months 
Company may potentially be overvalued, but has exceptional penetration and execution in a particularly difficult-to-navigate region – Southeast Asia 
Visitors to Southeast Asia for the first time are often surprised by how packages ever get delivered anywhere.
A lack of street signs, house numbers and addresses in general in many parts of the region ought to baffle even the most resourceful logistics provider. 
Yet for millions across the region, both the smartphone and local knowledge have bridged that gap and helped them hop on the e-commerce wagon that has made Sea Ltd. quietly become the world's best-performing large-cap stock. 
Sea, a Singapore-based gaming, e-commerce and payments company has boosted its Nasdaq-listed shares by more than 880% leading the debate on whether the company is the next big tech giant or just part of a global tech bubble that is destined to burst. 
For now at least, bullish bets on Sea have squeezed out the shorts and 2020 could be a pivotal year for the firm, which has seen coronavirus lockdowns across the region fuel demand for its mobile games and online-shopping platform Shopee.
Sea is also bidding for a Singapore digital-banking license that could serve as a springboard to bank the millions of unbanked in Southeast Asia. 
Despite entering the e-commerce fray later than firms like Alibaba (+1.03%)-backed Lazada, its Shopee platform has already overtaken Lazada in the fourth quarter of 2019 to become the top e-commerce provider in Southeast Asia, according to data from research firm iPrice. 
Shopee accounted for over 40% of Sea's revenue in 2019, up from 2.3% in 2017 and an indicator of how quickly the division has grown. 
And Sea's goal to launch SeaMoney, which offers everything from e-wallets to micro loans could ultimately tie together the different divisions of the company with a common DNA and float its own digital currency that can be used across its games, shopping and digital banking platforms. 
Although the firm lost some US$1.46 billion last year, it boasts some deep-pocketed backers, with Tencent (-2.67%) (maker of Chinese super app WeChat), owning some 20% of Sea. 
Deep-pocketed competitors are also nipping at Sea's heels in all of its main businesses, from Alibaba-backed Lazada to Grab Holdings, the dominant ride-hailing app in Southeast Asia, which has since expanded to food delivery and is also applying for a digital bank license. 
Meanwhile Sea's gaming unit, which produces the hugely popular battle royale Free Fire, that attracts as many as 80 million daily active users in over 130 markets, has also yet to prove that it is more than just a one-hit wonder. 
Revenue at Sea has grown quickly, jumping 163% to US$2.2 billion in 2019, but losses at the firm were also US$1.46 billion that year as well, meaning that the company is burning faster than it's earning. 
And unlike a typical software company, Sea is having to burn more to grow more, especially in fiercely competitive arenas like gaming, e-commerce and digital banking. 
Regulation could also provide an unwelcome shock as Southeast Asia, a disparate group of nations with varying laws, states of development and infrastructure, may stem the tide of cross border payments and money flows, severing one of the key advantages of Sea's multi-pronged platform. 
For now at least, Sea's Shopee unit is hyper-localized, with customers from one country's version of Shopee unable to purchase products from another country's Shopee platform. 
But that could also change in a heartbeat, as ASEAN, the regional grouping of Southeast Asian nations, works towards greater economic and monetary integration, which would provide a huge upside for Shopee. 
Sea's stock rose some 28% in the past week alone, and is now up some 880% over the past 18 months, which even for the most cock-eyed optimist, must be worrying. 
But given the massive amounts of liquidity flowing into the markets from central bank monetary stimulus measures to battle the coronavirus pandemic, and traditional measures of valuation more or less left to dinosaurs of a different age, Sea's ascent may still have some more room to run. 
When there will be a correction for Sea's stock is harder to say. 
While American tech giants have seen their stocks soar, that has been due in large part on the back of profits made while the rest of the economy bled. Sea unfortunately cannot claim the same accolade. 
Sooner or later, profits are going to matter, but for now at least, Sea's investors are betting that the firm will make up the difference when they do.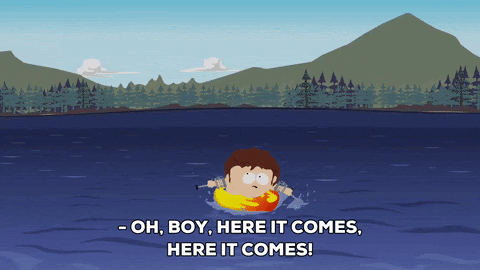 3. Liquidity Is Floating All Boats – Including Bitcoin
Loose monetary policy from the U.S. Federal Reserve is buoying all risk assets 
Washington's stimulus package due out tomorrow likely to see Bitcoin test US$12,000 in overnight trading, a pullback would be healthy for the bull story 
Bitcoin has been surging again and inching tantalizingly close to the US$12,000 level of resistance.
With every manner of asset rising and hitting new records, from stocks to Treasuries, gold to Bitcoin, there is growing expectation that Bitcoin is poised for a large breakout above US$12,000 and is consolidating for that next push. 
Bolstering such sentiment has been data from Glassnode that outflows of Bitcoin from exchanges has rapidly outpaced inflows – a sure sign that investors are holding Bitcoin off exchanges in preparation for a longer bull run. 
After briefly pushing past US$12,000 over the past weekend, for the first time in a year, Bitcoin quickly pulled back to almost US$10,000 and is now rapidly approaching US$12,000 yet again. 
Bitcoin is perhaps one of the best examples of a momentum-based asset that is also a Veblen good – the more its price goes up, the more investors want it. 
Right now, the best thing to happen for Bitcoin bulls is for the cryptocurrency to come back down to US$11,000 and bounce back sharply thereafter – a move that would feed into the Bitcoin bull narrative and see a strong bullish upswing soon after. 
But the underlying bull for Bitcoin, and indeed all other assets, has been the U.S. Federal Reserve's monetization of federal debt and money printing – and that shows no signs of abating. 
With Washington due to announce a second coronavirus stimulus package tomorrow, Bitcoin has been rapidly approaching US$11,800. 
Democrats are proposing a US$3.4 trillion package, while Republicans are looking at no more than US$1 trillion – the final score will likely be somewhere in between. 
Regardless, that should be sufficient to see markets and all manner of risk assets, including Bitcoin rise sharply. 
Novum Digital Asset Alpha is a digital asset quantitative trading firm.
Exclusive access to Novum Digital Asset Alpha's Daily Analysis is made in conjunction with Bitcoin Malaysia.
The information and thoughts laid out in this analysis are strictly for information purposes only and should not be regarded as an offer to sell or a solicitation of an offer to buy any security in any jurisdiction where such an offer or solicitation would be in violation of any local laws.
It does not constitute a recommendation or take into account the particular allocation objectives, financial conditions, or needs of specific individuals.
For more information about Novum Digital Asset Alpha, please click on the image below: