Tuning into Tuesday, I hope you're having a terrific one as markets have rebounded and gold is more precious than ever! 
In brief (TL:DR)
U.S. stocks started the week with a bang, clawing back losses made on Friday. with the S&P 500 (+0.74%), blue-chip Dow Jones Industrial Average (+0.43%) and tech-heavy Nasdaq Composite (+1.67%) all making up lost ground. 
Asian stocks were a mixed bag as gains at the open gave way to a wave of caution and were pared back. 
U.S. 10-year Treasuries continued their slide, as yields rose to 0.609% from 0.589% last week (yields typically rise when prices fall) with investors edging out of haven assets, but only ever so slightly. 
Oil edged up slightly with WTI Crude Oil (Nymex) (-0.10%) at US$41.56 from US$41.34 in the previous session, as commodities in general rose with a dovish Fed and a weaker dollar, despite evident bearish signals for oil. 
The dollar bounced back off its 22-month low as caution returned. 
Gold is glittering more than ever before with Gold (Comex) (+0.39%) at US$1,963.00 from US$1,925.20 in the last session with fold futures soaring past the US$2,000 mark and setting new records. 
Bitcoin (+7.67%) had an epic 24 hours, soaring past resistance levels at US$10,300, US$10,500 and US$10,700 and testing US11,350 before retracing and has now settled at US$11,000 (GMT 0500) as exchange inflows continued to lead outflows and suggesting that successive rounds of profit-taking are likely before another round of bullishness (inflows typically suggest preparation for selling, putting downward pressure on price).  
In today's issue…
Coronavirus Vaccines Could Make These Stockholders Rich 
Who needs the casino when you've got the Chinese stockmarket?
Bitcoin's Supply-Side Economics Suggests We Can Expect Higher Prices
Market Overview
Like the fickle lover who can't decide on a partner, who loves you one minute, but thinks that you're not that great after all the next – markets have once again decided that tech stocks will weather the storm, having dumped them on Friday. 
Amazon 
(+1.54%)
, Google parent Alphabet 
(+1.21%)
 and Apple 
(+2.37%)
 pushed major indices higher, extending gains that have helped make tech the best performing sector on the S&P 500 so far this year. 
Asian stocks were a mixed bag, with 
Tokyo's Nikkei 225 (-0.07%) and Sydney's ASX 200 (-0.20%) laggards, while Seoul's KOSPI (+1.28%) and Hong Kong's Hang Seng Index (+0.33%) up in the morning trading session.
Tech companies are set to report quarterly earnings later this week with many analysts predicting outperformance while other firms have suffered. 
Gold is glittering more and more each day as coronavirus cases continue to surge across the globe and unprecedented fiscal and monetary intervention is no longer as unprecedented as it once was. 
Every week seems to be bringing new levels of policy intervention that were unthinkable just a few years earlier. 
The dollar's continued slide has helped to push a cavalcade of dollar-denominated commodities, as well as cryptocurrencies, higher. 
The U.S. Federal Reserve is due to set policy this week and the word out on the street is that rates are likely to stay lower for longer, which should provide markets with some much needed midweek lift.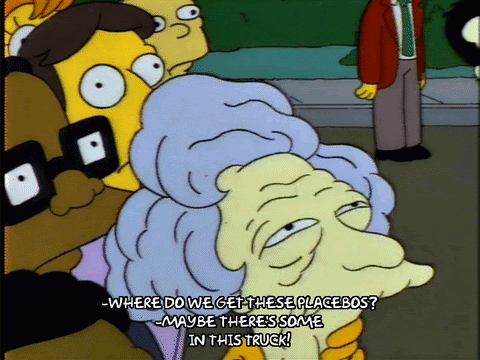 1. Coronavirus Vaccines Could Make These Stockholders Rich 
Moderna's coronavirus vaccine developed jointly with federal health authorities has sped ahead much faster than those of other companies
Company's stock price may be set to rise regardless of efficacy of the vaccine 
Have you ever made an excuse for your favorite sports team when they've lost? Become so personally invested in a celebrity that you've looked the other way on their bad behavior? 
With the United States so invested in the success of a potential coronavirus vaccine from Moderna (+9.15%) and Pfizer (-0.32%), there is increasing risk that even mediocre results may get trumped up (no pun intended) and marketed as the best thing since sliced bread. 
Yesterday, coronavirus vaccines from Moderna and Pfizer entered into their pivotal phase of studies, with the first series of test subjects receiving doses. 
Researchers evaluating the vaccines plan to enroll no less than 30,000 people in a separate late-stage or phase 3 trial, which will determine whether the vaccines protect against symptomatic coronavirus infections and whether they should be cleared for widespread use. 
But the trials don't necessarily need to be successful for the firms to make money.
Already, Moderna has received an additional commitment of up to US$472 million from Washington to support the large study, on top of the US$438 million in funding earlier in the year for the development of the vaccine. 
Not bad at all for a company that to date has not produced a single approved therapy or drug. 
Moderna's coronavirus vaccine uses a highly experimental method that utilizes mRNA or Messenger RNA, which is meant to carry a series of instructions to tell cells to create antibodies – a technique which is notoriously complex and which has in the past yielded patchy results. 
And while the early tests of Moderna's coronavirus vaccine showed promising results, the relative dearth of public data, that the test was only conducted with 45 test subjects aged between 18 and 55, are all details that ought not to be ignored. 
Meanwhile Pfizer and BioNTech (+2.80%) have jointly been promised nearly US$2 billion to secure 100 million doses of their experimental coronavirus vaccine, to be distributed to Americans patients free of charge. 
But the fact that no vaccine has proved to work safely against the coronavirus and that other vaccines developed to target pathogens have failed in phase 3 testing, has not put a damper on the stock prices of Moderna. 
And to understand the regulatory backdrop that's governing the "success" of the impending tests, consider that the name of the U.S. federal effort to find a coronavirus vaccine is not called "Make Sure It Works" but rather "Operation Warp Speed."
Then there's also the glaring conflict of interest. 
The Moderna vaccine was developed jointly with the National Institute of Allergy and Infectious Diseases (NIAID), and the U.S. officials who approved the rapid move from the time the vaccine was first designed, to phase 3 testing, are from the National Institutes of Health (NIH), of which the NIAID is a part of. 
Yet on a conference call with reporters on Monday, NIH Health Director Francis Collins said, 
"Yes we're going fast, but no, we are not going to compromise safety or efficacy." 
🙄
A cynic would suggest that at this rate, Moderna's vaccine will get approved regardless of its efficacy and that will have a profound effect on its share price. 
Sugar pill anyone? 
2. Who needs the casino when you've got the Chinese stockmarket?
Chinese retail investors are increasing stock market volatility in China 
Chinese stocks look cheap compared to U.S. counterparts, but margin financing and a large pool of retail investors means that the market could be susceptible to sudden shocks 
Peter Chang used to spend his free time like any other 20-something single living with his parents in a leafy suburb of China's capital Beijing – playing video games and eating ramen noodles. 
And on occasion, given the Chinese penchant for gambling, he'd also go online using a VPN, which would mask his IP address as coming from China, and gamble on one of the dozens of gambling websites hosted out of the Philippines and Cambodia, and targeted at Chinese clientele. 
These days however, you'd think that Chang was applying his gambling skills to trading stocks as he rattles off a long list of stocks which he's day-traded in recent months, he notes,
"You can't lose. It's like free money." 
With slick user interfaces and a captive audience under lockdown, a score of mobile trading apps is drawing in a horde of young Chinese investors and fueling a speculative stock market bubble that has seen China's benchmark CSI 300 stock index (the Chinese equivalent of the S&P 500) rise some 27.6% since its low in March. 
Not to be outdone by the tech-heavy Nasdaq Composite, the tech-focused ChiNext index which represents Chinese technology firms has rallied by over 50% this year alone. 
But just like the next TikTok video, the attention span of these youthful traders is perhaps only marginally longer than that of goldfish, with investors taking profits on any early gains, and leaping into the next hot strategy, leading to volatility in Chinese stocks. 
And Chinese funds are taking advantage of the trend. 
Savvy online distributors are marketing new fund launches and banking fat commissions in the process, with young investors constantly shifting to the next hot fund product. 
In the second quarter of 2020, withdrawals from short term money market funds hit US$95 billion, providing fresh capital for churn into new equity focused funds and investors. 
And the Chinese, particularly the young, have not shied away from borrowing to fund those new purchases. 
Fueled by a belief that they can't lose, Chinese investors have borrowed a staggering US$186 billion for margin finance, according to data from UBS, a bank. 
But given the incentives for lending out money to buy stocks as well as marketing and selling the latest fund product, the insatiable appetite for new funds has left little time for proper investor education, or even an understanding of the potential risks from rapid trading. 
And while that may be good for brokers and dealers, it may ultimately end in tears for retail investors, especially when the markets come to terms with the fact that valuations are now galloping ahead of profits. 
To be fair, firms in the CSI 300 are trading at a price-to-earnings ratio of 15, versus 22 for the S&P 500, meaning that they're not cheap, but not expensive either. 
And if the U.S. is any guide, the Chinese stock market rally has some ways to run. 
But given the lack of fundamentals supporting the rally, the rapidly growing margin financing and the large pool of retail investors, the Chinese stock market is increasingly looking like a casino. 
Place your bets! 
3. Bitcoin's Supply-Side Economics Suggests We Can Expect Higher Prices
Bitcoin supply-side economics suggests that more Bitcoin investors are holding their stakes and not selling into price strength
Cryptocurrency exchange flows suggest a stronger demand to hold Bitcoin as opposed to sell, and there could be further rises in Bitcoin's price
When Chung Nguyen wanted to predict the price that he'd get for his goats at the village market in the Vietnamese hamlet of Son La, all he had to do was to arrive at the market an hour earlier and see how many of the other farmers were bringing their goats to sell that day. 
Although it was a seemingly simple strategy, it worked in spades.
On days when many goats were being brought to the market for sale, he kept his goats a little bit longer. And on days when hardly any goat farmers were heading to market, he'd bring his goats. 
Because the more sellers there were in the market, the more choice buyers had, which led to more bargaining and lower prices. 
And so it seems with Bitcoin. 
Unlike any other asset, people don't deposit Apple shares before selling them, the amount of Bitcoin that's being heaped onto exchanges gives an indication as to what investors with Bitcoin are likely to do next. 
Simplistically, if there's more Bitcoin on exchanges, it means that investors are looking to sell Bitcoin and when there's large outflows, then they're looking to hold on to Bitcoin, in anticipation of greater price appreciation. 
Until fairly recently, it wasn't easy to estimate how much Bitcoin was actually flowing into or out of cryptocurrency exchanges. 
But now Glassnode, an on-chain monitoring resource has noted that the recent rally in Bitcoin may have legs. 
Based on "Bitcoin days destroyed" – a measure of the value of each Bitcoin transaction, taking into account how long it has been since the Bitcoin involved last moved – the recent surge in Bitcoin's price above US$10,000 did not see a commensurate increase in "Bitcoin days destroyed." 
Typically, surges past US$10,000 would see a rise in "Bitcoin days destroyed" as long-term holders of Bitcoin used price strength to sell out or trade Bitcoin for other cryptocurrencies.
Given the unprecedented fiscal and monetary policies undermining the dollar, it's no surprise then that everyone's become a Bitcoin "hodler" and while the technicals supporting Bitcoin are strong, there is still substantial resistance at US$13,800, a level which will need to be breached for Bitcoin to rock higher. 
Novum Digital Asset Alpha is a digital asset quantitative trading firm.
Exclusive access to Novum Digital Asset Alpha's Daily Analysis is made in conjunction with Bitcoin Malaysia.
The information and thoughts laid out in this analysis are strictly for information purposes only and should not be regarded as an offer to sell or a solicitation of an offer to buy any security in any jurisdiction where such an offer or solicitation would be in violation of any local laws.
It does not constitute a recommendation or take into account the particular allocation objectives, financial conditions, or needs of specific individuals.
For more information about Novum Digital Asset Alpha, please click on the image below: