Welcome to the last week of July and I hope it will be an excellent one for you!
When historians document this month, it'll either be a watershed moment for the global battle against the coronavirus pandemic, when the world finally shifted the tide back, or the calm before the storm. 
In brief (TL:DR)
U.S. stocks closed down Friday in a week of choppy trading, with the S&P 500 (-0.62%), blue-chip Dow Jones Industrial Average (-0.68%) and tech-heavy Nasdaq Composite (-0.94%) all in the red. 
Asian markets saw a mixed start to the week, with simmering tensions between the U.S. and China weighing down sentiment. 
U.S. 10-year Treasuries ended slightly down on Friday, as yields rose to 0.589% from 0.582% a day earlier (yields typically rise when prices fall) and investors continued to adopt a cautious stance. 
Oil edged up slightly with WTI Crude Oil (Nymex) (+0.27%) at US$41.34 from US$41.12 in the previous session, on concerns that a second wave of coronavirus infections globally will keep demand tepid. 
The dollar is likely to continue its slide going into the week as U.S. Federal Reserve stimulus policies continue to weaken the greenback. 
Gold continued to shine with Gold (Comex) (+0.41%) at US$1,925.20 from US$1,884.30 in the last session and futures now having already exceeded their record set in 2011. 
Bitcoin (+2.53%) soared heading out of the weekend, having peeked above US$10,000 and touching as high as US$10,100 at one stage before pulling back sharply to US$9,860 and has now re-settled to around US$10,080 (GMT 0300) as exchange outflows lagged inflows (inflows typically suggest preparation for selling, putting downward pressure on price). 
In today's issue…
Cheap Money Is Causing Stocks To Rise – Have You Missed the Boat?
Corporate Earnings Are Shining A Light on Stock Valuations – Can We Handle The Truth?
Bitcoin Blasts Through US$10,000 – Is Now The Time To Buy? 
Market Overview
Coming out of the weekend, investors would be forgiven for wanting to roll back into bed and pulling the covers over their heads because the week ahead is likely to be a challenging one for stocks. 
Asia started with some good news as stocks were mostly up in the morning trading session, with 
Tokyo's Nikkei 225 (-0.54%) the only laggard, while Seoul's KOSPI (+1.17%), Sydney's ASX 200 (+0.20%) and Hong Kong's Hang Seng Index (+0.38%) counterbalancing the losses in Japan, which was catching up to a two-day slide in global equities as the Tokyo market was closed for a holiday last week.
The U.S. Federal Reserve is meeting this week to set policy, with the sentiment on the ground factoring more accommodation ahead as the U.S. continues to wrangle with the coronavirus pandemic. 
Washington continues to wrestle with a stimulus bill that is likely to see either an extension, or a last minute compromise. 
The dollar continues to come under pressure as investors question the seemingly relentless stimulus packages and negative real yields, which could provide an unexpected boost for American exporters, once global trade resumes. 
Welcome to the start of your week!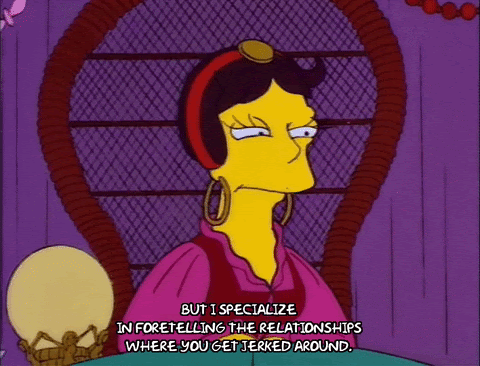 1. Cheap Money Is Causing Stocks To Rise – Have You Missed the Boat?
The narrative of cheap money fueling valuations in stocks underplays the risks that a sudden increase in bond yields will bring those valuations very quickly back down to earth
Reliable earnings do not translate to reliable stock returns, it all depends on how much investors paid for the stock 
When people go to the fortune teller, one of the keys to the experience is the theater. Whether it's tarot cards or goat entrails, the props are as important, if not more important, than the prediction delivered. 
And so it is for investments. 
Whether it's stocks or commodities, bonds or cryptocurrencies, the price that investors pay for any asset is a function of the narrative ascribed to it. 
Behind the facade of ratios and metrics, investing at its core is about storytelling. 
The story that's being spun right now is that given the unprecedented injections of liquidity into the markets, investors needn't concern themselves too much with the fact that the S&P 500 hasn't been this expensive since the dotcom bubble. 
And while there's a kernel of truth to this yarn – low rates do justify higher valuations for companies that can deliver reliable growth and profits – this tale is being woven into far less deserving firms as well. 
The biggest risk to this story is of course the creation of a bubble. 
Investors may recall some of the big names when the dotcom bubble burst, but well before even the first tech stock fell from the heavens, Coca-Cola (+0.43%) was a portent of things to come. 
In the period from 1997 to 1998, the U.S. 10-year Treasury yield dropped from 6.4% to 5.4%, justifying higher valuations for companies with reliable earnings such as Coca-Cola, which sent forward price-to-earnings ratio at the beverage maker doubling to 50, while the industry average went from 19 to 25. 
But when the Fed's rate cuts did their job and bond yields rose again, valuations for stocks, including Coca-Cola fell all the way back and have never since recovered. 
And while electric car maker Tesla (-6.35%) may make headlines for its gravity-defying price-to-earnings ratio –  760 at last count – low rates are putting a huge premium on stocks of reliable earners from Amazon (+0.75%) to Apple (-0.25%). 
This time round, the main risk is inflation. 
And inflation fears are what's causing gold and Bitcoin to rise and could be what will cause stocks to pare back. 
In the 1970s, when the U.S. dollar was first divorced from the gold standard (when a dollar could be traded in for its equivalent in gold), an oil shock soon after led to runaway inflation, causing bond yields to rise. 
The Fed has already articulated that it is willing to let inflation rise above the 2% target in order to boost growth, but that also means that bond yields, which remain depressed, will eventually have to catch up as well, and that will be like the air being sucked out of a stock market's bubble. 
We're already at the point where extended valuations for supposedly "safe" growth stocks are vulnerable to any good news which bumps up bond yields, and that could very quickly unwind the heady valuations of many firms. 
Ultimately, reliable earnings don't make for reliable stock returns if investors pay too much for them.
Just as trees do not grow to the sky, valuations do not stretch beyond the horizon, maybe it's time to re-look at those goat entrails. 
2. Corporate Earnings Are Shining A Light on Stock Valuations – Can We Handle The Truth?
March stock market rebound was on the back of very little information on earnings
With second quarter earnings rolling out, investors will need to deal with the actuality of the coronavirus pandemic's impact and valuations may suffer as a result 
You can't fail a test you didn't get the results for. 
And for corporate America, March was that free pass. 
But the results of the second quarter of 2020 are coming in finally and they're not good. 
While no one was expecting airlines to be swimming in profits, United Airlines, bled US$40 million a day from the quarter from April to June. 
To which Delta Airlines said "hold my beer" and saw US$43 million a day burned up over the same period. 
As lockdowns and travel restrictions have kept most of the world grounded, a whopping 87% fall in revenues eviscerated the airline industry. 
But misery loves company. 
And while one would have thought the lockdown would have led to people reaching for a Coke, Coca-Cola reported last week that its operating income fell by 34% year-on-year, as restaurants bought fewer soft drinks and snacks. 
Even technology was not spared. 
Professional social network LinkedIn, which is owned by Microsoft, said that it plans to lay off nearly a thousand workers because of a drought in corporate recruitment. 
According to data from FactSet, the profits of firms in the S&P 500 are expected to fall by some 44% in the three months to June, compared to the same time last year. 
For investors, earnings are a lagging indicator, a glimpse as to how bad things were, but in many ways, not knowing may have been better. 
With the removal of earnings guidance in March, investors were able to speculate on the back of ignorance, pushing the S&P 500 up some 40% from its coronavirus pandemic low. 
Now that actual data is available, investors will need to face a more genuine reckoning of whether or not corporate America has passed its pandemic test. 
With more data rolling in this week, investors are finally having to face the reality that all is not well and that has contributed to the choppy market. 
For stock market bulls, ignorance may be bliss, but a little knowledge is now threatening that bliss.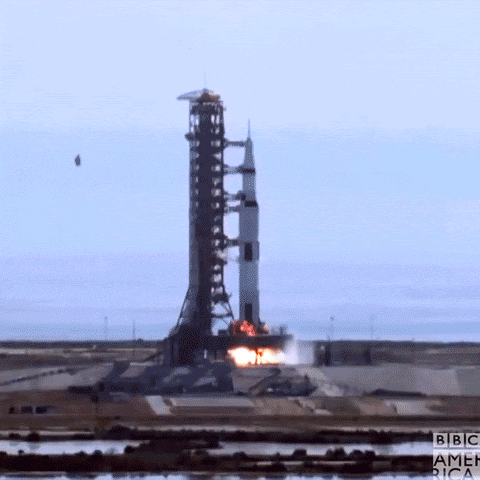 3. Bitcoin Blasts Through US$10,000 – Is Now The Time To Buy?
Bitcoin rises to highest level in over a month
Interim trading range of US$9,800 to US$10,500 
Bitcoin will need to clear US$10,500 convincingly before the next resistance at US$13,800
Is there such a thing as liking a "wrong" flavor of ice cream? It really all depends on whom you ask. 
And just like ice cream flavors, US$10,000 for Bitcoin is either too low or too high depending on the narrative an investor subscribes to. 
The world's largest cryptocurrency by market cap saw its price peek above US$10,000 for the first time in over a month on the back of several narratives. 
Touted as "digital gold," unprecedented levels of fiscal and monetary stimulus from central banks are raising inflation fears and investors are pouring into gold and some of that interest has spilled over into the digital version, Bitcoin. 
Last week the U.S. Office of the Comptroller of the Currency stated that American banks can now provide custody services for client's cryptocurrency assets, and that could also see a wider appeal for investors. 
Meanwhile, institutional demand for Bitcoin has soared as cryptocurrency asset manager Grayscale reported its biggest ever quarterly inflow to date. 
Grayscale, a New York-based asset manager which allows accredited investors to buy Bitcoin and other major cryptocurrencies though its funds, saw over US$1 billion invested over the last 12 months, with over half of that amount coming in the first three months of this year alone.
And a report from JPMorgan Chase strategist John Norman on Friday noted that Bitcoin has enjoyed above-average flows this year, which are higher relative to the 5-year average and when compared with those of exchange traded funds for other asset classes. 
In the immediate term, Bitcoin is likely to trade between US$9,800 to US$10,500 and will need to clear this level as part of its longer term bullish technical profile. 
That said, Bitcoin has demonstrated a strong resistance at US$13,800 and will need to break above that level for a greater upwards swing. 
But given that Bitcoin subscribes to two different narratives – both as an inflation hedge and a haven asset, as well as a purely risk-on asset, that moves with the vagaries of the stock market, Bitcoin has the potential to track either story, depending on which narrative takes grip.
For now at least, because both stock markets and gold are rising, it's difficult to tell whether it's a case of the dog wagging the tail or the tail wagging the dog. 
Novum Digital Asset Alpha is a digital asset quantitative trading firm.
Exclusive access to Novum Digital Asset Alpha's Daily Analysis is made in conjunction with Bitcoin Malaysia.
The information and thoughts laid out in this analysis are strictly for information purposes only and should not be regarded as an offer to sell or a solicitation of an offer to buy any security in any jurisdiction where such an offer or solicitation would be in violation of any local laws.
It does not constitute a recommendation or take into account the particular allocation objectives, financial conditions, or needs of specific individuals.
For more information about Novum Digital Asset Alpha, please click on the image below: