Welcome to Wednesday and I hope your midweek is finding you well! 
In brief (TL:DR)
U.S. stocks opened the week mixed, with the S&P 500 (+0.17%) and blue-chip Dow Jones Industrial Average (+0.60%) barely in the green, while the tech-heavy Nasdaq Composite (-0.81%) saw a slight pullback on concerns over overvalued tech stocks  
Asian stocks were mostly down on increased caution that a stimulus bill in the U.S. may meet with political gridlock
U.S. 10-year Treasuries rose, as yields fell to 0.605% from 0.619% a day earlier (yields typically fall when prices rise).
Oil edged up slightly with WTI Crude Oil (Nymex) (+0.15%) up at US$41.96 from US$40.87 in the previous session, but remains still weigh on prices on signs of swelling stockpiles. 
The dollar slid slightly as investors turned positive on risk assets. 
Gold surged yesterday with Gold (Comex) (+0.76%) at US$1,857.90 from US$1,818.20 a day earlier, as investors factored in a prolonged economic recovery.  
Bitcoin (+2.09%) surged overnight as investors took stock of impending stimulus packages and hedged portfolios, trading at US$9,360 from US$9,180 (GMT 0430) in the previous session, with Bitcoin outflows from cryptocurrency exchanges dramatically ahead of inflows (outflows typically support holding for appreciation). 
In today's issue…
The Silver Lining in Precious Metals
Think Stocks Are Expensive? Consider Bonds 
Tether Transactions Thundering Ahead of Bitcoin
Market Overview
The midweek started off mixed, with investors weighing concerns over the possibility of potential stimulus-bill gridlock in Washington versus improving quarterly earnings from a slew of major companies. 
Stocks in Asia were down marginally in the morning trading session, with 
Tokyo's Nikkei 225 (-0.47%), Seoul's KOSPI (-0.01%), Sydney's ASX 200 (-0.81%) in the red, and Hong Kong's Hang Seng Index (+0.08%) the only major index putting in a very slight gain.
Earnings at some of America's biggest companies buoyed investor confidence, with 
Coca Cola 
(+2.34%) 
suggesting that the worst was behind and that July was shaping up better as restaurants, movie theaters and stadiums reopened, while Lockheed Martin 
(+2.62%) 
reported that its quarterly revenue and profit were above expectations. 
But investors remained cautious, which held back some gains and saw the price of precious metals such as silver and gold surge on the back of renewed stimulus by policymakers. 
Wandering into the midweek, investors are drifting somewhat rudderless, held back on concerns whether stocks can continue to rally and heightened uncertainty over the speed and strength of the economic recovery. 
In the meantime though, it might make sense to pour a glass of Dutch courage, as volatility continues to roil markets. 
1. The Silver Lining in Precious Metals
Silver has surged higher and investors may want to consider the metal to bolster portfolio performance 
As primarily an industrial metal, silver enjoys potential returns both as a store-of-value and a rise in demand (particularly from electronics) against supply disruptions caused by the coronavirus pandemic 
The Roka ceremony is perhaps (and depending on the wealth of the participants), one of the most lavish ceremonies in the run-up to an Indian wedding. 
The mother-in-law of the bride-to-be typically lavishes on her daughter-in-law with jewelry and it almost invariably consists of gold. 
But just as gold has made headlines for approaching dollar-highs not seen since 2011, silver has suddenly surged ahead as well as investors take stock of an ever-lengthening economic recovery. 
Silver (Comex) (+5.12%) has now jumped to its highest level in almost 7 years, while gold continued its ascent on renewed expectations that more fiscal and monetary stimulus will be needed to help the global economy recover from the coronavirus pandemic. 
Primarily an industrial metal, holdings in exchange-traded funds backed by silver are now at an all time high. 
Silver is used in all manner of electronics, from solar panels to microchips and its recent price rise is getting a boost from bets on a rebound in industrial demand and inflation fears. 
And silver has benefited this year from demand for safe haven assets and falling real yields from U.S. Treasuries. 
For investors that may have been left out of the gold rally, silver may present an opportunity. 
Unlike gold, silver has far more industrial application, and benefits from the spillover effects of being seen as akin to gold in its store-of-value role, while also enjoying the upside of potential disruptions to supplies after months of silver mines being unworked or worked at lower capacities because of the coronavirus pandemic. 
2. Think Stocks Are Expensive? Consider Bonds 
With stocks at heady valuations some investors are looking to hold the bonds of strong companies instead of their stock 
Given the abundance of corporate debt and pledges by the U.S. Federal Reserve to soak up that debt where needed, bonds are looking attractive relative to the stocks of specific companies and sectors 
2. Think Stocks Are Expensive? Consider Bonds 
With stocks at heady valuations some investors are looking to hold the bonds of strong companies instead of their stock 

Given the abundance of corporate debt and pledges by the U.S. Federal Reserve to soak up that debt where needed, bonds are looking attractive relative to the stocks of specific companies and sectors 
Like the kids who's headed out to watch a movie in the midst of a hurricane, stock prices appear to be somewhat divorced from reality. with valuations at their most expensive in almost two decades – round the time before the dotcom bubble burst. 
Yet investors can't seem to get enough tech giants like Microsoft (-1.35%), Apple (-1.38%) and Amazon (-1.83%), which is leading some to consider if bonds aren't cheaper in comparison. 
To be sure, the two asset classes do not lend themselves well to comparison, which is why traditional portfolios have tended to include both stocks and bonds as hedges. 
The spread between high yield (junk) bonds and investment grade bonds, versus U.S. Treasuries is at its lowest in almost 15 years, and outside of junk bonds and oil and gas debt, corporate bonds still look fairly cheap compared to their historical prices. 
And that may benefit bondholders as opposed to stock holders, especially in an environment of high debt against a backdrop of slow growth, where dividends are being cut and investment canceled as companies look to preserve free cash flow. 
Stock buybacks were one of the first things to go when the coronavirus pandemic hit and companies facing tough economic conditions are likely to prioritize debt repayments, reducing the cash available to spend on growth, or to hand out as dividends. 
Many firms, so-called "fallen angels" who saw their credit ratings plunge because of the coronavirus pandemic, are seeing their debt trade at relatively deep historical discounts and when the economy recovers, the value of those bonds can be expected to get an upgrade. 
Granted, many of these companies are also in sectors which suffered the worst fallout of the pandemic, including airlines, cruise operators and firms in the oil and gas industry. 
Yet for companies with good business models, such as defense contractors like Lockheed Martin (+2.62%) and telecommunications companies like Verizon (-0.05%), which need to roll out 5G networks, holding on to their debt may be better than holding on to their stock because any sign that the economy is on the upswing, ought to help their bonds return to pre-coronavirus valuations.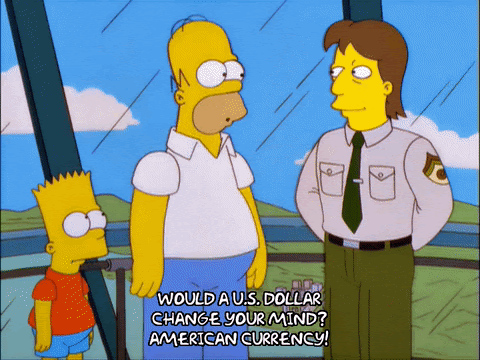 3. Tether Transactions Thundering Ahead of Bitcoin
Tethe's transaction volume (outside of cryptocurrency exchanges) surges past Bitcoin for the first time 
Increased used of dollar-backed stablecoins could lead to greater participation in crypto assets as an investment tool among stablecoin holders 
Maria Santoso used to use Bitcoin to transfer money from the United Arab Emirates where she works as a domestic helper, to her home in the Philippines, because she could save as much as 10% in remittance fees. 
But these days Santoso no longer uses Bitcoin, instead opting for a dollar-backed stablecoin known as Tether, because it's, well, more "stable." 
And it appears that Santoso is not alone. 
The aggregate daily dollar value of transactions of so-called stablecoins, cryptocurrencies such as Tether and USD coin that are either pegged or backed by fiat currencies such as the dollar, surpassed that of Bitcoin's for the first time last month, according to data from Coin Metrics.
Tether and other dollar-backed stablecoins have grown in popularity, particularly for us by people operating outside of the traditional banking system, including for use as settlement by Asian import and export businesses, and in a variety of lending and borrowing apps that have sprung up to meet this demand. 
And the increased popularity of stablecoins has also had an unexpected benefit for cryptocurrencies as well. 
Although most users may not want to transact using cryptocurrencies because of their inherent volatility, stablecoin reserves which are sitting, and for the most part not generating any interest, are an easy gateway into trading cryptocurrencies, with Tether often serving as a conduit to trade a wide variety of both cryptocurrencies and derivatives.
And while direct trading pairs for many cryptocurrencies may not exist, they almost always exist against Tether. 
The recent surge in stablecoin transactions does not include data from transactions occurring with cryptocurrency exchanges, but suggests that stablecoins are certainly filling the void in the demand for less costly and more private forms of cross-border remittances. 
Trading Bitcoin Today
Bitcoin surged higher over the last 24 hours, breaking out strongly over the resistance at US$9,200 and testing the new resistance at US$9,400 before retracing to currently trade at US$9,360 (GMT 0430). 
Yesterday's long trade for Bitcoin, to consider an entry on a pullback to US$9,180 with an exit at US$9,250 and a stop loss at US$9,170 was profitable. 
As noted previously a sustained level of over US$9,220 would help Bitcoin to foist itself to the next level at US$9,300 where it now currently sits. 
The short for Bitcoin yesterday, to wait till it tested US$9,200 again and short to US$9,080, with a short cover at US$9,220, was stopped out. 
Bitcoin ultimately was measured up against gold and an impending round of stimulus measures looks to push it higher. 
Looking out over the next 24 hours, Bitcoin appears to have a strong support at US$9,300 and has the potential to push higher. 
Longs can consider entry at US$9,350, and take profit when Bitcoin once again tests US$9,420, with a stop loss at US$9,330. 
Shorts for Bitcoin can consider waiting till it makes a move towards US$9,420 again and short to US$9,300 with a short cover at US$9,450. 
Trading Ethereum Today
Ethereum was the breakout star from yesterday, spending most of the day moving within the trading range of US$236 to US$238 before breaking out convincingly to test as high as US$246.50 and then retracing to now settle at US$244. 
Yesterday's long for Ethereum, was to consider an entry at US$236, taking profit at US$239.50, with a stop loss at US$235.50 – this trade was in the money.  
Given the strong bullish uptick in Ethereum, yesterday's short to wait for an entry at US$239.50 and short to US$235.50, with a short cover at US$240 – was stopped out with a small loss. 
Looking ahead, Ethereum has struggled to clear US$246 convincingly, but will likely make another attempt at that level. 
Longs for Ethereum can consider getting in at US$244 and taking profit at US$246 with a stop loss at US$243. 
Shorts for Ethereum can do the reverse, wait till it rocks US$246 and then short to US$242, with a short cover at US$247
Novum Digital Asset Alpha is a digital asset quantitative trading firm.
Exclusive access to Novum Digital Asset Alpha's Daily Analysis is made in conjunction with Bitcoin Malaysia.
The information and thoughts laid out in this analysis are strictly for information purposes only and should not be regarded as an offer to sell or a solicitation of an offer to buy any security in any jurisdiction where such an offer or solicitation would be in violation of any local laws.
It does not constitute a recommendation or take into account the particular allocation objectives, financial conditions, or needs of specific individuals.
For more information about Novum Digital Asset Alpha, please click on the image below: