I hope you had a great weekend and are getting Monday off to an excellent start because the markets are roaring to go.
In brief (TL:DR)
Asian markets opened strongly on Monday, taking their cue from Wall Street which ended Friday with a bang.
U.S. stocks climbed on Friday, reversing Thursday's losses with the S&P 500 (+1.05%), blue-chip Dow Jones Industrial Average (+1.44%) and tech-heavy Nasdaq Composite (+0.66%) all finishing the week in style.
Oil edged down slightly but remained above US$40, as investors continued to bet on stimulus to spur the economy, with WTI Crude Oil (Nymex) (-0.76%) down marginally to US$40.24 from US$40.55.
The dollar slipped against a basket of major currencies, as investors sought out opportunities in other markets.
Gold rose with Gold (Comex) (+0.35%) edging up to US$1,808.20 from US$1,801.90 as investors remained cautious about inflation.
Bitcoin (+0.12%) saw dramatic peaks and troughs through much of the weekend and exited the weekend up slightly at US$9,285 (GMT 0130) as Bitcoin outflows from exchanges led inflows, suggesting a possible upward trend in the coming week.
In today's issue…
China Can't Save Us This Time
Five Stocks That Moved With The Headlines Last Week
Bitcoin Miners Couldn't Crash Bitcoin's Price – And That's A Good Thing for Bitcoin Bulls
Market Overview
The problem with a threat is that when it's repeated often enough, it becomes easy to ignore. 
And so it would appear for markets as investors shift their gaze from the rising rate of coronavirus infections and continue to pour into risk assets. 
Despite nothing more than the potential for a coronavirus vaccine or treatment, investors have headed off the the races. 
Asian stocks responded to Wall Street's clarion call, with Tokyo's Nikkei 225 (+1.86%), Seoul's KOSPI (+1.52%) and Sydney's ASX 200 (+0.70%) and Hong Kong's Hang Seng Index (+0.92%) all up in the pre-lunch trading session.
But there are no shortage of speed bumps ahead.
Besides the coronavirus pandemic, China is scheduled to report growth data on Thursday, after the world's second largest economy saw a 6.8% contraction in the first quarter. 
There are also risks over a stock market bubble brewing in China, following a nearly 35% rally in Chinese stocks since mid-March – but perhaps the same could be said about U.S. stocks as well. 
With earnings reporting season about to kick off, investors may have already priced in the pandemic – so-called "pandemic pricing" which means that the disconnect between earnings and stock prices may only get larger instead of narrow. 
After so many months, investors have grown somewhat immune to bad news, especially when it comes to earnings. 
To be sure, investors are expecting that earnings and profits will take a hit, but with interest rates lower than ever and with so much liquidity sloshing through the system, that money has to go somewhere and where that is for now, has been towards the inflation of asset bubbles.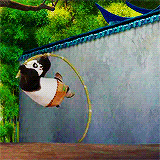 1. China Can't Save Us This Time
During the last financial crisis, Chinese demand helped to keep many other economies afloat, but it's not likely to move the needle much this time
China may be inflating another stock market bubble
Everything these days is made in China and China has made everything. Literally.
During the 2008 financial crisis, China rolled out a US$586 billion stimulus package worth about 13% of the country's economy at the time, which went into building roads, airports and housing, driving demand for imported raw materials like iron ore and copper.
That seemingly insatiable demand for raw materials helped to keep the economy of Australia from plunging into a recession and helped to underpin rebounds in countries like Brazil and Germany.
But you can't build a road that's already been built or another airport when the current one is a ghost town and that will continue to weigh down Chinese demand for raw materials from countries like Australia and Brazil.
In the decade following the last financial crisis, China became synonymous with "ghost cities" – huge urban expanses built in the middle of nowhere, with schools, stadiums, hospitals and shopping malls – only to be populated by no one.
China's stimulus package in 2008 also fueled a lending boom, which although helped power economic growth to 9.7% in 2008 and 9.4% in 2009, is now coming back to haunt the economy.
Part of the problem is that most of those borrowings remain sight unseen.
Stimulus projects in China typically get fast approval and a partial financial contribution from Beijing, with local authorities left to come up with the majority of the funds.
But because local governments had hardly any money (they still don't), with most of China's tax revenue flowing back to the capital, there was an explosion in local government debt, liabilities that had the indirect support of Beijing, but didn't appear on its books.
Much of the borrowing over the past decade had also been through government-backed companies, further obfuscating the true debt picture in China.
But Beijing encouraged the borrowing at the time, betting that the burden of debt would be lightened by faster economic growth in the future.
It's a bit like taking out a loan to buy that new BMW now, believing that you'd get that promotion at the end of the year.
In China's situation, those bets placed in 2008 were not unreasonable because China looked as if it wouldn't ever stop growing.
But the last 5 years have put those assumptions into question.
Growth in China was slowing even before the coronavirus crisis.
And concerns over rising debt have made Beijing wary about engineering more growth through debt in the aftermath of the pandemic.
Instead, Beijing has resorted to financial engineering in its underdeveloped financial markets, and margin loans to buy stocks have risen to their highest levels in 5 years with state media extolling the virtues of a "healthy bull market."
But the rally has drawn comparisons with the events of 2015, when state media encouraged individual investors to pile into stocks as the economy weakened.
Sustained in large part by margin lending, stocks in China doubled over the course of a year in 2015, before losing over 40% in a matter of months when the bubble burst.
Worryingly, it looks as if history is about to repeat itself.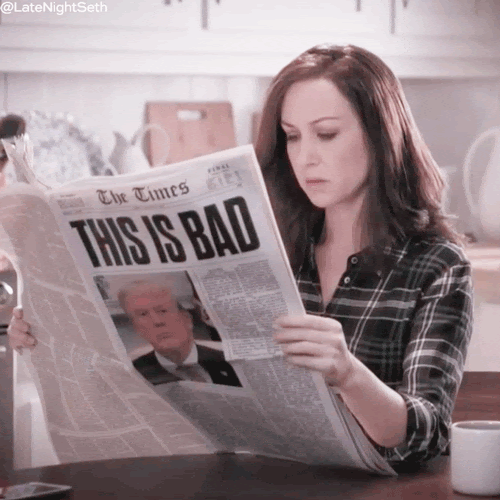 2. Five Stocks That Moved With The Headlines Last Week
Alphabet (Google) (+1.34%), Uber (-0.03%), Novavax (-2.01%), United Airlines (+8.29%) and Walgreens Boots Alliance (+2.85%) all saw big moves last week
Silicon Valley is backing away from Hong Kong, as Google, Facebook (+0.23%) and Twitter (-0.90%) announced last Monday that they would be suspending requests for user data from the city's law enforcement agencies, on the back of China's new national security laws in the autonomous city.
Shares in Alphabet (Google) closed 5% up by the end of the week as investors bet more on tech than on the technology firm's impending clash with Beijing.
Uber finally reached a deal to buy its food delivery rival Postmates, which sent shares in the loss making ride-hailing app ending the week higher.
The coronavirus pandemic may have hit Uber's ride-hailing business sharply, but it has sent demand for its delivery food service Uber Eats soaring.
Consolidating with Postmates will help Uber better compete in the restaurant delivery market, as well as for delivering groceries and other staples, especially as the coronavirus pandemic shows no signs of abating.
The US$2.65 billion deal will see Uber become the second largest restaurant delivery service in the U.S. by market share, just behind DoorDash, according to research firm Edison Trends.
Pharmaceutical giant Novavax has received a fresh injection of money from Washington, which saw shares in the firm surge by 31.6% last Tuesday. The U.S. federal government will supply US$1.6 billion to pay for clinical studies of Novavax's experimental coroanvirus vaccine to establish large-scale manufacturing of doses.
According to Novavax, the money would allow it to deliver 100 million doses of its coronavirus vaccine for use in the U.S. as soon as the end of this year.
The manufacture of a vaccine is complicated and expensive and regardless of whether or not the vaccine works, the preparation of a vaccine production facility is crucial to the ultimate vaccination of large numbers of people – something Novavax will be equipped to do, even if the vaccine it manufactures is ultimately not its own.
United Airlines saw its stock rebound sharply after announcing on Wednesday that it could be forced to shed almost half of its U.S. workforce. The U.S. major told its 36,000 employees that they could be furloughed as soon as October – when federal job guarantees run out and on the back of a slump in passenger demand because of the coronavirus pandemic.
Despite a spike in sales during the coronavirus lockdown, Walgreens Boots Alliance saw a hefty US$1.7 billion loss in the second quarter of 2020, from fewer prescriptions in the U.S. and consumers who stayed home.
The firm has announced about 4,000 job cuts in the United Kingdom and will suspend stock buybacks, weighing down its stock price.
The coronavirus pandemic has been particularly challenging for drugstores, as patients put off doctor visits and walk-in customers all but disappeared.
Walgreens has announced separately that it would attach doctors' offices to hundreds of drugstores as the pharmacy chain looks to reinvent itself as a healthcare provider.
Walgreen Boots Alliance shares dropped by as much as 7.8% on Thursday before recovering lost ground on Friday.
3. Bitcoin Miners Couldn't Crash Bitcoin's Price – And That's A Good Thing for Bitcoin Bulls
Bitcoin's sharp correction and reversal last week demonstrated sustained demand for the cryptocurrency
On July 10, Bitcoin fell by over US$150 in a matter of seconds on Bitstamp, a cryptocurrency exchange.
According to blockchain analysis, that fall coincided with a sudden dump of Bitcoin by Bitcoin miners.
Bitcoin miners are a constant source of sell-side pressure on the price of Bitcoin.
Although some Bitcoin miners do hold Bitcoin reserves and loan it out, invest with or trade in it, the majority of Bitcoin miners will sell their Bitcoin in order to cover running costs, holding on to Bitcoin only when they foresee a large upwards spike in price.
And when miners begin to sell Bitcoin and the market does not immediately absorb the selling pressure, it can lead to abrupt pullbacks, which is what likely happened on Bitstamp on July 10, which saw Bitcoin plummet from US$9,400 to US$9,100 in a matter of seconds before rapidly recovering.
With a strong support at US$9,100 and a strong resistance at US$9,300, Bitcoin traders have been trading intra-range volatility to maximize profits.
But the longer that Bitcoin proves resilient at current levels and where buyers swoop in to absorb momentary weakness, the more that adds to that narrative that Bitcoin is poised for a strong upwards swing.
For now at least, the amount of Bitcoin being withdrawn from exchanges has exceeded the amount being deposited and is typically a sign of an impending upwards price movement.
Trading Bitcoin Today
Bitcoin exited the weekend up slightly, and well above US$9,200 as evidence of selldowns by Bitcoin miners saw sharp corrections, followed by rapid reversals.
Exchange outflows lead inflows, suggesting that some investors are preparing for a higher price for Bitcoin in the near term. 
Looking ahead over the next 24 hours, expect that Bitcoin will continue to trade within a range between US$9,200 and US$9,350. 
Bitcoin continues to see strong resistance at US$9,350 and strong support at US$9,160. 
Those looking to long Bitcoin can enter on a pullback closer to US$9,270 and exit at US$9,300, with a stop loss at US$9,260. 
Shorts for Bitcoin can wait till it tests US$9,320 again and short to US$9,200 with a short cover at US$9,350. 
Trading Ethereum Today
Ethereum saw a "reset" pattern over the weekend, testing US$244 before pulling back sharply to as low as US$237 and then correcting upwards again to now trade around US$242 (GMT 0330). 
Looking ahead, longs for Ethereum can consider getting in at US$241.50 and taking profit at US$243 with a stop loss at US$241. 
Shorts for Ethereum can wait till another push towards US$243 and short to US$239, with a short cover at US$244. 
Novum Digital Asset Alpha is a digital asset quantitative trading firm.
Exclusive access to Novum Digital Asset Alpha's Daily Analysis is made in conjunction with Bitcoin Malaysia.
The information and thoughts laid out in this analysis are strictly for information purposes only and should not be regarded as an offer to sell or a solicitation of an offer to buy any security in any jurisdiction where such an offer or solicitation would be in violation of any local laws.
It does not constitute a recommendation or take into account the particular allocation objectives, financial conditions, or needs of specific individuals.
For more information about Novum Digital Asset Alpha, please click on the image below: