Finally it's Friday! Time to kick back and get ready for the weekend! But with so many of us still away from the office because of the coronavirus, are we working from home or do we live in the office? 
Sometimes it's hard to tell the difference, which is why it might not be a bad idea to mark time with a round of celebratory drinks. 
But if celebration is the order of the day, markets in America must have not got the memo. 
In brief (TL:DR)
U.S. stocks slumped on Thursday, reversing Wednesday's gains with the S&P 500 (-0.56%) and blue-chip Dow Jones Industrial Average (-1.39%) down, while the tech-heavy Nasdaq Composite (+0.53%) was the only index in the green. 
Asian markets opened marginally down today, taking their cue from Wall Street. 
The dollar fell against a basket of major currencies.
Investors sought safety with 10-year U.S. Treasury Bills rising, as yields slid to 0.619% from 0.663% a day earlier (yields typically fall when bond prices rise). 
Oil slipped below US$40 with WTI Crude Oil (Nymex) (+0.09%) down to US$39.71, with traders increasingly concerned over a resurgence in coronavirus infections in the U.S. and layoffs in airlines. 
Gold slid with Gold (Comex) (+0.14%) slipping to US$1,806.30 from US$1,818.80 a day earlier as the dollar rose.   
Bitcoin (-1.39%) slipped overnight to US$9,295 (GMT 0100), with a softer price pushing more miners and traders to make larger deposits on exchanges in anticipation of further drops. 
In today's issue…
The Golden Age of Airlines Is Over – Will We Ever Takeoff Again? 
The World's Biggest Chipmaker Isn't Who You Think It Is 
Bitcoin Bulls Should Keep an Eye on Gold Futures 
Market Overview
Investors were decidedly more risk averse going into the end of the week and can you blame them? 
Many had expected that the U.S. unemployment claims would slide going into this week, but they have instead remained elevated. 
As a lagging indicator, that means that even more Americans are likely to either have lost their jobs or are on track to losing them. 
To make matters worse, the number of new coronavirus infections in the U.S. hit a new single-day high on Wednesday. 
Asian stocks responded to the negative news, with Tokyo's Nikkei 225 (-0.12%), Seoul's KOSPI (-0.67%) and Sydney's ASX 200 (-0.34%) and Hong Kong's Hang Seng Index (-1.12%) all down at the open. 
As has been the theme throughout the coronavirus pandemic, tech remained resilient, with the tech- heavy Nasdaq Composite the only index to end the day in the green as investors bet big on Microsoft (+0.70%), Apple (+0.36%), Amazon (+3.29%) and Alphabet (parent company of Google) (+1.00%) to 10,547.75 – a new record close. 
While some analysts have attributed the stock market's rally in part to broad fiscal and monetary stimulus efforts, the gains have not been evenly spread. 
By and large, tech companies have become the new stock market darlings, and investors view them as being better able to withstand the coronavirus shock. 
Meanwhile the risk of a renewed series of lockdowns in America's sunbelt saw the market cap of Netflix (+0.99%) surge past that of telecommunications provider Verizon (-2.60%) for the first time. 
To understand why that's surprising, consider that a content provider is now valued more than the firm that provides the means for consumers to receive that content – Verizon is an integrated telecommunications company, but is increasingly less differentiated from its competitors. 
The quality of your communications provider is a bit like the quality of your plumbing, you don't want to know too much about it, as long as it works well when you need it to. 
Finally it's Friday! TGIF! 
So if the market's are getting you down, take some cold comfort in that it'll be the weekend soon, and all this volatility will soon just seem like a bumpy bus ride, that is until we roll into Monday again…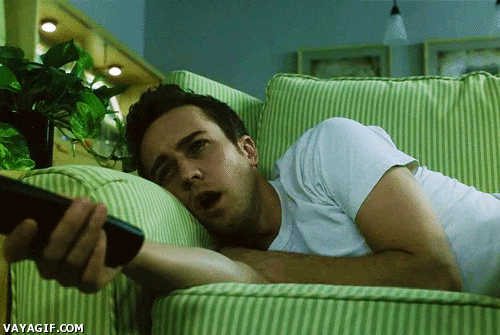 1. The Golden Age of Airlines Is Over – Will We Ever Takeoff Again?
Without consolidation or bailouts, airline bankruptcies can't be ruled out 
Technology has fundamentally altered the need for business travel and that could disrupt airline business models permanently
Do you remember the Lehman Brothers bankruptcy? Ah, those were simpler times weren't they? 
Companies went bankrupt, investors panicked and the markets went into free fall – terrible?
Most certainly, but at least it was predictable and it took a quickly cobbled together solution by lawmakers to brace the economy for the worst of the fallout. 
But looking back on that time, why was Lehman Brothers allowed to fail, while Bear Stearns, another storied investment bank, bailed out? 
And while that may be the stuff of academic discourse, analyzed ad infinitum in the oak paneled rooms of universities (when classes do eventually get off the ground) – it has more direct bearing on another industry that is looking less rosy by the day – aviation. 
It may come as a surprise, but flying is not a necessity, it's a luxury. 
And nowhere has this become more apparent than against the backdrop of the coronavirus pandemic. 
Whereas with the banking system, the failure of a large, highly interconnected and systemically important bank has much wider repercussions on the economy at large, it's just not the case with an airline. 
And it's happened before – just Google "Pan Am" and "TWA" – two massive airlines that no longer exist today. 
So it's no surprise that economically-sensitive stocks of United Airlines (-7.25%) and American Airlines (-6.76%) all lost more than 6% in a single day yesterday. 
United Airlines has already warned of a massive wave of layoffs and they're not likely to be alone. 
The airline industry is counting on corporate travel to boost revenue in the last two quarters of the year, but signs of such a comeback are appearing increasingly remote. 
Beyond the telecommute, firms have been using video conferencing tools from Zoom Video Communications (+1.20%) to Google's Meet and that trend is unlikely to reverse. 
To be sure, people will still travel for leisure, but unfortunately, that won't be enough to sustain the airline industry as it's currently structured. 
Hopping on a plane for business won't make sense if clients are working from home and companies face litigation risk in sending employees on the road amidst the pandemic. 
From banks to technology companies, some of the airline industry's biggest paying passengers are starting to realize that they don't actually need to travel for work anymore. 
Morgan Stanley (-2.86%) CEO James Gorman noted "we've proven we can operate with no footprint" adding that he can envision employees working from home at least part time. 
Facebook (+0.38%) CEO Mark Zuckerberg recently told CNN that up to half the company's employees "could be working remotely within the next 5 to 10 years." 
The trend may make it much tougher for international carriers to turn a profit, especially since their revenue models are built on high-margin business travel, based on a system of short haul flights feeding into long haul trips. 
Investors voting with their dollars seem to reflect this view as short haul, point-to-point airlines such as Southwest Airlines (-4.01%) have remained exceedingly resilient, and is now the most valuable U.S. airline by market cap at US$18.8 billion, more than three times the value of American Airlines (US$5.7 billion). 
While the big network carriers are likely to survive due to government-backed loans and grants and capital raised in the private markets, others will not. 
If and when the government money runs out, consolidation and bankruptcies will come. 
And with plans to downsize (or rightsize) sharply, laying off thousands of employees, the airlines that do survive the pandemic will look dramatically different from the ones going into it.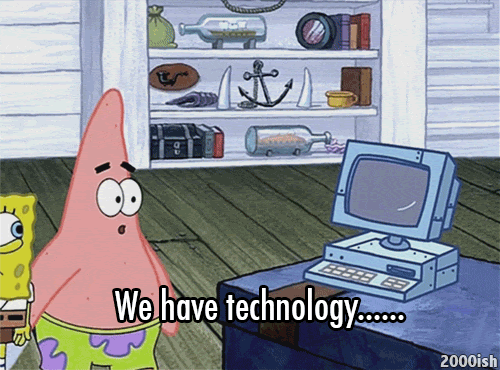 2. The World's Biggest Chipmaker Isn't Who You Think It Is
Nvidia (+2.87%) overtakes Intel (-0.32%) as the largest U.S. chipmaker by market cap
Mention CPUs and Intel is usually the first name that comes to mind. But on Wednesday, for the first time since 2014, Nvidia, which makes high-end graphics processing chips, overtook Intel in market cap. 
And 2020 has been a stellar year for Nvidia, which has seen its shares rise some 74% in a year when Intel slipped 2%. 
Part of this has to do with technology. 
While clock speeds for Intel CPUs have stalled, Nvidia has rolled out revolutionary new chips which are more capable than ever to manage bleeding edge requirements for artificial intelligence and deep learning. 
Intel chipsets have been at the heart of PCs, laptops and Macs for as far back as anyone can remember, but the limited innovation has not allowed the company to break through. 
Adding to Intel's headache is AMD's (+7.16%) high-performance, ultra-durable and far more affordable chips and a recent announcement by Apple that ARM, which is owned by Apple, will now be using its processors for Macbooks due to arrive next year. 
Intel has struggled of late, failing to breakthrough to increase its chip speeds at a time when Nvidia's graphics cards have moved from strength to strength, first with the GTX series and then with RTX. 
Nvidia also didn't rest on its laurels by relying purely on the manufacture of high-ends graphics cards, pouring billions into research and setting up data centers across the world for developing chips for artificial intelligence. 
Those early bets have started to pay off with some analysts expecting that full year data center sales to top US$6.5 billion and overtake sales of graphics cards of US$6.1 billion. 
At a time when Intel has struggled to make breakthroughs in its central processing chip technology, Nvidia has rolled out the revolutionary Nvidia A100 Tensor Core GPU, which enables enterprises to consolidate training, inference and analytics into a unified and easy-to-deploy AI infrastructure. 
That technology has helped Nvidia break into the data center business that was once the exclusive purview of Intel. 
Intel has long dominated data centers with is Xeon processors. 
And while Intel's data center business still generates over US$20 billion in annual sales, Nvidia's is growing much faster, winning orders from giant computing factories owned by Facebook and Google. 
But it'd be premature to write off Intel just yet. 
Intel has proved that it needs to have its back on the ropes to come up with something revolutionary. In 2016, Qualcomm's (-0.30%) market cap pipped Intel as investors bet that smartphones would eclipse traditional computing in popularity. 
That happened, but Intel benefited indirectly through its powerful server chips, powering the cloud services relied on by handsets. 
There are also several trends that could work in Intel and Nvidia's favor. 
As more employees work from home, fully built-out desktop computers may come back in vogue, which tend to carry more powerful Intel chips and Nvidia GPUs. 
And Intel is responding to Nvidia's success by introducing similar graphics chips as well as targeting the market for processors that run self-driving vehicles. 
With a P/E ratio of 11.73, Intel is a whole lot cheaper than Nvidia which is staring down a P/E ratio of 77.95 and that may ultimately be why an investor might want to consider the underdog. 
The demand for higher end and more powerful PCs is increasing, especially with working from home likely to become the norm moving forward and that will play out well for Nvidia, which is launching its newest line of GPUs later this year, but those GPUs need a partner in a CPU – and Intel's latest 10th generation chips, while not technologically revolutionary, have demonstrated at least incremental improvements and ought to keep sales robust.
If history is any teacher, it's that it's still too early to write-off Intel. 
3. Bitcoin Bulls Should Keep an Eye On Gold Futures
Bitcoin sank lower with the broader market but gold bugs are accumulating the metal on inflation fears and loose monetary policy
What do you rely on when the value of everything around you is in doubt? Since 5,000 BC, humans have adapted various tools to be used as stores of value and mediums of exchange and gold was one of the first forms.
Since then of course, our concept of what "value" is has changed, but given the unprecedented central bank and government stimulus, there are at least more than a handful of investors betting that inflation will return to the financial system. 
And that view has sent gold futures to their highest level since 2011 – it's also why some analysts believe that Bitcoin stays above US$9,000, despite pullbacks when the market tends to see corrections. 
Overnight, the amount of Bitcoin being deposited in exchanges continued to lead the amount being withdrawn ( according to data from Glassnode), but by a smaller margin, as miners cashed out against falling Bitcoin prices. 
But Bitcoin's popularity, particularly among traditional investors, has grown over the past few months, especially as governments and central banks take drastic measures to offset the economic damage wrought by the coronavirus pandemic. 
Despite a faltering rally in Bitcoin in 2019 and a crash to under US$4,000 in March this year, Bitcoin is still on track to be this year's best performing asset. 
Trading Bitcoin Today
Bitcoin ticked lower overnight as stocks saw pullbacks on somber economic data and now trades at US$9,220 (GMT 0400). 
Yesterday's long for Bitcoin was an closer to US$9,370, taking profit at US$9,460 and a stop loss at US$9,350 that unfortunately was stopped out. 
The short for Bitcoin was to wait for Bitcoin to hit US$9,420 again and short to US$9,320 with a short cover at US$9,460 – this trade was very much in the money. 
Looking ahead over the next 24 hours, expect that Bitcoin will trade within a range between US$9,200 and US$9,300. 
With little macro news to move markets due out on Friday, U.S. stocks are likely to finish with either a small gain or a small loss. 
Bitcoin is also not likely to move much. 
Longs for Bitcoin can consider entering at US$9,180 and taking profit at US$9,240, with a stop loss at US$9,150. 
Shorts for Bitcoin should get in at US$9,260 and short to US$9,160, with a short cover at US$9,300.
Trading Ethereum Today
Ethereum mirrored the performance of Bitcoin overnight coming close to US$248 before being cut down to US$238 and recovering to trade at US$240. 
Yesterday's long for Ethereum was to get in on a pullback to US$245 and exiting at US$247 with a stop loss at US$244 – this trade was in the money.  
Yesterday's short for Ethereum was to wait till it made another run towards US$248 and shorting to US$244 with a short cover at US$249 – this trade was never entered into. On hindsight, US$247 would have been a more realistic target to enter. 
Looking ahead, longs for Ethereum can consider getting in at US$240 and taking profit at US$242 with a stop loss at US$239. 
Shorts for Ethereum can wait tiill another push towards US$242 and short to US$239, with a short cover at US$243. 
Novum Digital Asset Alpha is a digital asset quantitative trading firm.
Exclusive access to Novum Digital Asset Alpha's Daily Analysis is made in conjunction with Bitcoin Malaysia.
The information and thoughts laid out in this analysis are strictly for information purposes only and should not be regarded as an offer to sell or a solicitation of an offer to buy any security in any jurisdiction where such an offer or solicitation would be in violation of any local laws.
It does not constitute a recommendation or take into account the particular allocation objectives, financial conditions, or needs of specific individuals.
For more information about Novum Digital Asset Alpha, please click on the image below: