I hope you're having a wonderful week so far, because (and as anticipated) the markets are due for a bout of melancholy as investors come to terms with the coronavirus pandemic. 
In brief (TL:DR)
U.S. stocks tanked Tuesday, ending a recent rally as gloomy economic forecasts suggested a recovery will be uneven. 
The S&P 500 (-1.08%), tech-heavy Nasdaq Composite (-0.86%) and blue-chip Dow Jones Industrial Average (-1.51%) opened lower and saw their declines accelerate in the last 30 minutes of trading, setting the stage for today's open. 
Asian markets opened lower today taking their cue from Wall Street. 
The dollar climbed against a basket of major currencies as investors sought safety in the greenback. 
Risk adversity saw the 10-year U.S. Treasury Bills fell, as yields fell to 0.648% from 0.683% a day earlier (yields typically fall when bond prices rise). 
Oil dipped slightly with WTI Crude Oil (Nymex) at US$40.38 and the U.S. Energy Information Administration's crude oil inventory report due today. Traders sat on the sidelines until more information about consumption and stockpiles was made available. 
Gold (-0.11%) rose on risk adversity with Gold (Comex) rising to US$1,807.90 from US$1,794.60 a day before.   
Bitcoin (-1.03%) rallied strongly overnight to make a run at US$9,380 before retracing to US$9,245 (GMT 0000), even as the Bitcoin hash rate hit its highest level since March, suggesting that Bitcoin's producers anticipate higher levels down the line. 
In today's issue…
Volatility Indices Reflect Persistent Fears – How Do Investors Protect Profits? 
Washington Could End Hong Kong's Dollar Peg – What Does That Mean for Investors?
Regulators Are Coming for Stablecoins – What Could That Mean For Bitcoin? 
Market Overview
Asian stocks opened down after yesterday's rally, with Tokyo's Nikkei 225 (-0.44%), Seoul's KOSPI (-1.09%) and Sydney's ASX 200  (-0.03%) all down at the open, while Hong Kong's market was yet to open at the time of writing. 
And while last Friday's U.S. jobs report continued to show improvements in the labor market, the jobless rate is still high at 11% and a wave of new coronavirus infections across America are forcing some states to ease off or rollback their reopening plans. 
Second quarter earnings are due to be reported soon with profits expected to plunge some 44% (according to data from FactSet). 
But investors are likely to have priced in such low expectations and stock prices will reflect focus on longer term outlooks and central bank stimulus. 
Gold futures rose above US$1,800 for the second time in two weeks, inching ever closer to the 2011 record high of US$1,888.70. 
Gains in gold came as investors grow increasingly concerned about the disconnect between rising stocks and an economy that is still deeply in recession, as well as on fears on inflation risks. 
Gold and Bitcoin continue to defy bearish trends as investors hedge their long-equity bets by going long on Bitcoin and gold as well. 
Investors are keeping a wary eye on coronavirus infection rates, with early gains from lockdowns now all seemingly being erased, with soaring infections in the U.S., renewed lockdowns in Australia and emerging hotspots in Germany, a timely reminder that all is not well. 
Winding into Wednesday, it may make sense to wind down with a stiff cocktail, because the economic recovery letter of the year may be "W" and not "V." 
1. Volatility Indices Reflect Persistent Fears – How Do Investors Protect Profits?
U.S. volatility indices show persistent investor "fear" after stock rallies 
Long-only stock investors may consider buying options to hedge exposure
If the volatility index for stocks right now was a sanity indicator – it would be reading "schizophrenia." 
While a handful of stock market darlings like Telsa (+1.33%) and Amazon (-1.86%) surge to new highs, the Chicago Board of Exchange's (CBoE) Vix index of equity market volatility, often referred to simply as Wall Street's "fear gauge" remains 41% above its historic average of 28. 
And according to the CBoE, another longer term measure of U.S. stock market volatility is 50% above its long-term average. 
Simply put, investors are bracing for potential shake-ups in the U.S. benchmark S&P 500 index and stocks in general. 
And that makes absolute sense. 
Whilst comparisons have been made to the 1918 Flu Pandemic and other crises in history, historical models and patterns provide little help to guide today's situation or where we'll be in the next few years. 
Realistically, investors can't see beyond the tips of their noses and that should be something that everyone will have to grow more accustomed to. 
And investors more used to long-term investing will need to grow accustomed to the new normal – increased volatility and heightened levels of unpredictability. 
Aggressive and unprecedented intervention by central banks and government has not only helped to ward off a more pronounced financial and economic crisis in the face of the coronavirus pandemic, it's fueled a stock market rally as well. 
And there are just as many views as there are investors, with both retail and institutional investors taking an entire gamut of positions. 
Yet the number of call options (a right to buy at a predetermined price), which allow investors to capitalize on rallies, continues to push higher, seeming to suggest an undercurrent of optimism.
But investors need to weigh that data against a persistently high demand for U.S. government bonds, with the benchmark 10-year U.S. Treasury Bill yielding a paltry 0.648%, indicative of an undying thirst for safe haven assets. 
Gold, which is often bought during times of crisis has also rallied some 18% this year and on Tuesday was at an 8-year high. 
For investors concerned over missing out on what could be the biggest rally in stocks this century may also consider hedging those bets with options – put options to be specific, to sell stocks, particularly of the hottest companies in case things should turn sour and to lock in gains. 
Because there are no guarantees that governments will continue to pour stimulus into markets, and there are no guarantees that stocks can keep rising indefinitely. 
And with sentiment playing a greater role in stocks than ever before, options are a crucial way for investors to protect their portfolios, particularly as valuations get more heady.
2. Washington Could End Hong Kong's Dollar Peg – What Could That Mean For Investors?
Top Trump administration officials want the U.S. to undermine Hong Kong's dollar peg in retaliation for Beijing's chipping away at the autonomous city's political freedoms
Hong Kong dollar could depreciate dramatically and the city could see a flight of capital
In 1983, Hong Kong pegged its currency to the dollar within a tight range, centering around 7.8 Hong Kong dollars per U.S. dollar. 
And since that time, the Hong Kong dollar has proved exceedingly resilient, in large part due to its yield advantage over the greenback and demand for Chinese company share sales as well as persistent inflows of capital in the Hong Kong stock exchange. 
But while Beijing was content to let Hong Kong be, respecting its pledge to maintain its way of life for 50 years following its handover back to China in 1997, all that is starting to change at a rapid pace. 
One way the U.S. could break Hong Kong's dollar-peg of course is by simply preventing Hong Kong's banks from buying greenbacks. 
The U.S. Treasury Department could limit or even stop American banks from providing dollar funding to Hong Kong and Chinese banks, which would drive funding costs, particularly dollar-denominated debt, exorbitantly higher. 
But that seems unlikely, because China could quite readily retaliate against American assets, in particular U.S. Treasuries and stocks and it could potentially destabilize pegs elsewhere, in particular those maintained by U.S. allies in the Middle East. 
That doesn't mean its impossible though. 
And breaking Hong Kong's currency peg could lead to large capital outflows from the financial center.
Investors typically park their money in Hong Kong because the currency is relatively safe and easily convertible, one of the reasons the city became a global financial center to begin with. 
In and of itself, the breaking of Hong Kong's dollar peg would not normally be sufficient to lead investors to pull money out of the city. 
But with Beijing's new national security law and increasingly oppressive political and security measures in Hong Kong, investors may reconsider their allocations in Hong Kong and potentially move their money into less contentious jurisdictions. 
If Hong Kong increasingly resembles Beijing, investors may hedge their bets elsewhere.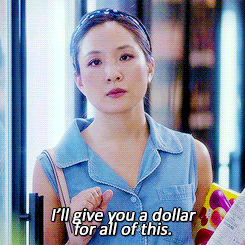 3. Regulators Are Coming For Stablecoins – What Could That Mean For Bitcoin?
Tether and other dollar-backed stablecoins are coming under increasing regulatory scrutiny
Those looking to mask transactions may move into Bitcoin before rotating out into other assets to avoid prying eyes 
For the longest time, dollar-backed stablecoins like Tether have enjoyed existing in a regulatory black hole – traded everywhere, seen nowhere and not taxed anywhere. 
But that may be about to change. 
The Financial Action Task Force, with members from over 200 countries who recommend ways to stop money laundering and the financing of terrorism issued a report yesterday that stablecoins need to comply with standards to guard against both practices. 
That means that cryptocurrency exchanges and other entities supporting them, like over-the-counter or OTC desks which swap fiat currency for stablecoins or vice versa, will need to verify user identities and comply with other policies on digital assets such as Bitcoin. 
For now at least, the largest cryptocurrency exchanges operate out of the reach of regulators in more discerning jurisdictions, and their basic know-your-customer and anti-money-laundering protocols should probably cover them for now. 
However, should regulators start to clamp down on investors who trade on offshore cryptocurrency exchanges from jurisdictions with more stringent measures, that could see a push from stablecoins like Tether into Bitcoin. 
Tether, the biggest and oldest stablecoin maintains the most number of trading pairs with other cryptocurrencies, as well as provides the largest number of options for derivatives, and that has encouraged traders to hold unused funds in Tether, until such time that they rotate into other instruments. 
If stablecoins come under greater pressure, particularly Tether, traders will likely move out quickly into other cryptocurrencies, driving their prices and demand up, in particular more privacy-focused cryptocurrencies such as Monero or Cardano, until the regulatory heat lets up, providing a temporary bump in the value of other cryptocurrencies and Bitcoin itself. 
Trading Bitcoin Today
Bitcoin slid downwards in the last 24 hours, but the 
long we suggested yesterday, to enter on a pullback to US$9,270 and sell at US$9,320, with a stop loss at US$9,240, was in the money. 
Yesterday's short for Bitcoin, to wait for another rally to US$9,360 and then short to US$9,240 with a short cover at US$9,380, was also a successful trade. 
Looking ahead over the next 24 hours, expect Bitcoin to trade range bound between US$9,250 and US$9,320. 
Those looking to go long on Bitcoin can wait till a pullback to US$9,260 and take profit at US$9,320, with a stop loss at US$9,240. 
Shorts for Bitcoin can again consider waiting for another rally to take Bitcoin to US$9,320 and then short to US$9,210, with a short cover at US$9,340. 
Trading Ethereum Today
Ethereum ended lower over the past 24 hours and is now off its high of US$243 to trade at US$239 (GMT 0500).  
Yesterday's long for long for Ethereum was to get in at US$239 and take profit on another rally to US$243, with a stop loss at US$237.50 – a trade that was in the money in the early hours of trading. 
Yesterday's short for Ethereum was to wait till US$243.50 and short to US$238 with a short cover at US$244.50, this trade was profitable as well. 
Ethereum made a run to US$244 before losing steamd dnd then retraced to as low as US$235 at one stage.
Looking ahead over the next 24 hours, expect Ethereum to trade within a wider range between US$238.50 and US$242.50. 
Longs for Ethereum can enter at US$239 and take profit at US$242, with a stop loss at US$238. 
Shorts for Ethereum can wait for another rally and enter at US$242.50 and short to US$237, with a short cover at US$244. 
Novum Digital Asset Alpha is a digital asset quantitative trading firm.
Exclusive access to Novum Digital Asset Alpha's Daily Analysis is made in conjunction with Bitcoin Malaysia.
The information and thoughts laid out in this analysis are strictly for information purposes only and should not be regarded as an offer to sell or a solicitation of an offer to buy any security in any jurisdiction where such an offer or solicitation would be in violation of any local laws.
It does not constitute a recommendation or take into account the particular allocation objectives, financial conditions, or needs of specific individuals.
For more information about Novum Digital Asset Alpha, please click on the image below: