I hope you're having a terrific Tuesday, because the markets certainly are!
American stocks surged in response to a stunning stock market rally in China, which could feed another rally in Asia this morning creating a perpetual stock rally machine! 
In brief (TL:DR)
Asian markets are set to open mixed, taking a breather after Monday's push and Wall Street's surge. 
The dollar slipped against a basket of major currencies as investors poured back into emerging markets. 
With risk back on the table, 10-year U.S. Treasury Bills fell, as yields rose to 0.683%, up from 0.670% last Friday (yields typically rise when prices fall). 
Oil rose slightly with WTI Crude Oil (Nymex) moving deeper into forty-dollar territory at US$40.70 with the U.S. Energy Information Administration's crude oil inventory report due Wednesday. 
Gold (+0.06%) rose along with other assets, with Gold (Comex) rising to US$1,794.60, coming closer to the US$1,800 level.   
Bitcoin (+2.42%) rose with risk markets and is now in US$9,300 country as investors spread their bets across a range of assets. 
In today's issue…
Chinese Stocks Rallied & Why You Should Be Concerned 
End of Earnings Estimates – Have We All Become Long Term Investors? 
Bitcoin Broadcasting – Could a new docuseries fuel more retail speculation in cryptocurrencies? 
Market Overview
Asian stocks open mixed after yesterday's relentless rally, with Tokyo's Nikkei 225 (-0.36%) down, while Seoul's KOSPI (+0.81%), and Sydney's ASX 200 (+1.01%) rallied strongly at the open.  
European stocks soared as well after data showed that German factory orders rebounded some 10.4% in May, after falling sharply during the April lockdown, with the increase driven by both domestic and foreign orders as the world started reopening. 
Investors kicked off the week in an upbeat mood, shrugging off concerns over coronavirus infections sweeping across large swathes of the U.S. while a surge in Chinese shares on Monday helped  push global stocks to their highest level since early June. 
Signs that economic activity is rebounding from the lifting of coronavirus lockdowns has helped boost global markets, but the surge in Chinese shares on Monday may have been fueled by slightly more than just positive feels. 
Chinese state-owned media, China Securities Journal published an article Monday that said that fostering a "healthy bull market" was important, especially given complicated international relations, intense financial and technological competition and the challenge of controlling internal financial risks. 
What a "healthy bull market" means, was not made explicit, but China has proved willing and able in the past to use state-owned entities to purchase stocks of Chinese companies. 
And whether a Chinese-infused rally is sustainable or not is anyone's guess, as evidenced by the ruinous surge and crash in Chinese stocks in 2015.
Admittedly, these are different times, but every rally papers over myriad risks and so investors are best served by remembering that just as trees do not grow to the sky, stocks cannot keep rallying indefinitely.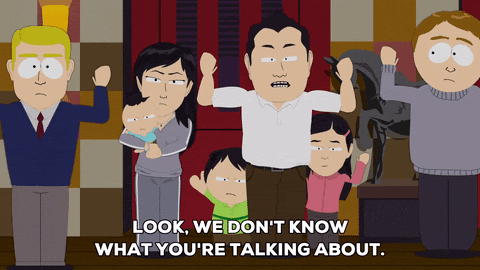 1. Chinese Stocks Rallied & Why You Should Be Concerned
Chinese stocks are up on liquidity and sentiment disconnected from actual industrial profits
Risks increase the higher that stock prices go and a crash could be sudden and dramatic
Like a fake Rolex watch that tells the time accurately twice a day, the Chinese stock market rally on Monday was built more on fluff than fundamentals. 
While China's state-backed media celebrates the country's biggest stock market rally in over a year, investors with slightly longer memories may recall 2015 (weren't those simpler times?) when a surge in stock prices unaccompanied by rising industrial profits led to widespread pain and suffering. 
Back then, a chorus of official cheerleading and easy money bid up the Shanghai stock index by about 150% from June 2014 to June 2015 but once the summer was over, stocks had slumped by over 30%. 
Then, as now, industrial profits were lackluster. 
On Monday, China's CSI 300 index of Shanghai and Shenzhen listed companies jumped 5.7% to a 5-year high, a boom against a backdrop of a 51% fall in non-financial corporate earnings in the first quarter of this year. 
To be sure, the coronavirus pandemic wreaked havoc on supply chains and manufacturing in China in the first quarter and industrial profits are now bouncing back, rising 6% year-on-year in May, but still likely to end the year well below 2019 levels. 
Yet such technical niceties are proving increasingly irrelevant because it's not just loosening liquidity in China, that has caused a fundamental disconnect between stock prices and earnings – the whole world is experiencing that disconnect. 
In 2014, when Beijing decided to pump up stocks artificially, they did so in a vacuum and it was easy for fund managers to pull overseas money out of overpriced Chinese stocks. 
This time is different. 
From the European Central Bank to the U.S. Federal Reserve, central banks the world over are pulling out all the stops, flooding markets with liquidity and boosting asset prices on an unprecedented level. 
But unlike investors in America and Europe, the Chinese are willing to bet big and they're not shy to borrow big either, to place those bets. 
The amount of outstanding margin debt (incurred when investors borrow to buy stock) on Chinese exchanges has risen to US$164 billion. 
Because a rising tide floats all boats, so long as the Chinese and the Americans develop a perpetual feedback loop of stocks rallying on both sides of the Pacific, in different time zones, this "fake" rally could continue on for some time. 
But each day that the disconnect between profits and stock prices grows, risks grow exponentially as well. 
As evidenced by the cryptocurrency markets, rallies fueled on little more than FOMO (Fear Of Missing Out) do not end well.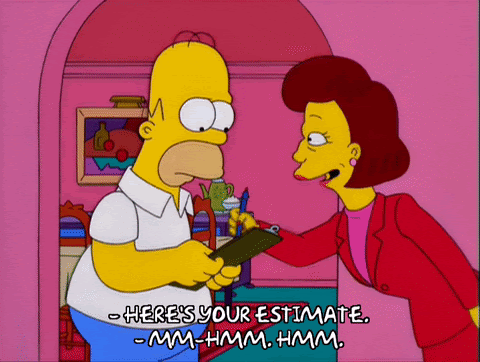 2. End of Earnings Estimates – Have We All Become Long Term Investors?
A growing number of companies have dropped earnings guidance amid the coronavirus pandemic and that could provide sentiment-driven fuel for their stock
Whether you're a CEO or a politician, one thing you know is that the clock is ticking against you, so better to fill your pockets as quickly as possible. 
And nowhere is that more clear than in the provision of quarterly earnings guidance. 
Because CEO compensation is intimately intertwined with the stock price of a company, that moves in lockstep with beating quarterly earnings guidance, many top investors, including Warren Buffett, have long criticized Wall Street's obsession with quarters and recommended that firms drop the practice altogether because it promotes short term thinking. 
And because compensation drives behavior, there has long been criticism that CEOs engage in short term tactics in order to line their pockets, with less concern over the long term growth or prospects of a company. 
But can you blame them? 
According to Jeffrey Sonnenfeld at Yale School of Management, the average term for CEOs is now down to about 5 years, so if CEOs think in short terms, that's because they are there only for the short term. 
Truth be told, only 1 in 5 companies that constitute the S&P 500 still provide quarterly guidance.
It may feel like a lot more because the media tends to focus on those companies that miss the guidance more than those that don't and obviously those that don't provide any guidance are ignored altogether. 
Eliminating quarterly guidance won't do much to change things because the U.S. Securities & Exchange Commission still requires companies to file quarterly earnings reports. 
And with an army of Wall Street analysts already providing commentary on future earnings trends based on these reports, firms which withdraw guidance will merely provide fertile ground for a cottage industry of analysts to provide guidance based on these reports to professional investors, creating even bigger disparities in access to information from retail investors. 
But the coronavirus pandemic has made the provision of earnings estimates even more challenging, because companies really just don't know and for investors, that may be a good thing. 
At the end of the first quarter, the likes of ConocoPhillips (-0.36%), Jack In the Box (+2.93%), GoPro (+3.34%) and Bed, Bath & Beyond (-0.46%) all withdrew their quarterly earnings guidance. 
And that makes absolute sense – these companies were all in sectors which were the most badly hit by the coronavirus pandemic – energy, restaurants, leisure and retail, respectively. 
Given that these are the sectors which are also likely to witness the biggest sentiment-driven uptick, they're worth considering. 
Companies now have a legitimate excuse (the coronavirus pandemic) as to why they no longer provide earnings guidance. 
Starting off a low base, any positive data could lead to a market rally. 
And because you can't hit a goal you didn't set, any semblance of positive news could lead to big upswings in the stock prices of companies that used to provide quarterly earnings guidance.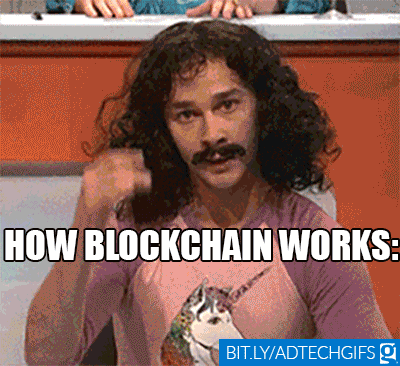 3. Bitcoin Broadcasting – Could a New Docuseries Fuel More Retail Speculation in Cryptocurrencies?
New docuseries entitled "Open Source Money" aired on July 4 and premiered on Discovery Science channel, educating millions on everything cryptocurrency related 
Bitcoin and other cryptocurrencies which have seen renewed retail interest may rally, stoked on greater media coverage 
As the deep wells of content dry up thanks to the coronavirus pandemic slowing down filming, Discovery Science Channel aired "Open Source Money" on America's Independence Day, shedding light on Bitcoin, cryptocurrencies, initial coin offerings and blockchain technology. 
The cryptocurrency-focused documentary series will continue throughout the summer with new episodes weekly. 
With a global audience of over 450 million viewers, Discovery Science's broadcast of the cryptocurrency documentary series cannot be underestimated. 
And considering that it was Discovery Science and not CNBC's popular "American Greed" that was explaining all things cryptocurrency, adds a sheen of legitimacy to the entire sector in a way that has yet to be witnessed. 
To date, there have only been a handful of documentary series on Bitcoin and cryptocurrencies, and even fewer commissioned by major networks. 
"Open Source Money" comes at a time of rising retail interest in cryptocurrencies, in particular Bitcoin. 
Using zero fee trading apps like Robinhood, more retail investors are pouring into the cryptocurrency markets, perhaps because of the loss of sports betting venues during the coronavirus lockdown or because of the lockdown itself, the volumes of the past few months have suggested a resurgence in retail investor participation in cryptocurrency trading. 
Retail speculation on cryptocurrencies is both a boon and a bane to the industry, because retail investors are particularly skittish which can lead to spectacular short term rallies and equally spectacular falls. 
Trading Bitcoin Today
Bitcoin rose along with other markets in overnight trading, and while there was intraday volatility, came close to testing US$9,380 yesterday. 
Yesterday the trade we suggested for those looking to go long was to consider buying Bitcoin on a pull back closer to US$9,080 and selling at US$9,120 with a stop loss at US$9,060 – a trade that was in the money. 
Our Bitcoin short yesterday was to enter at US$9,120, and sell at US$9,020 with a short cover at US$9,130 – this trade was unfortunately stopped out. 
Looking ahead, Bitcoin has fallen below US$9,300 yet again and US$9,400 seems to be another strong resistance level. 
Those looking to go long on Bitcoin can consider entering on a pullback to US$9,270 and selling at US$9,320, with a stop loss at US$9,240. 
Shorts for Bitcoin can wait for another rally to US$9,360 and then short to US$9,240 with a short cover at US$9,380. 
Trading Ethereum Today
Ethereum rallied steeply in overnight trading and also saw a pullback along with Bitcoin in the last few hours. 
There continues to be strong resistance for Ethereum above US$245 and US$237 is good intermediate support. 
Yesterday's long for Ethereum was to enter at US$227.50 and exit at US$228.75, with a stop loss at US$227 – a trade that was in the money. 
The short for Ethereum was to wait for an entry at US$228.75 and short to US $226.50 with a short cover at US$229 – this trade was stopped out. 
Ethereum, much like other cryptocurrencies rallied strongly yesterday, but was unable to push beyond US$244. 
Longs for Ethereum can consider getting in at US$239 and taking profit on another rally to US$243, with a stop loss at US$237.50.
Shorts for Ethereum can wait till US$243.50 and short to US$238 with a short cover at US$244.50. 
Novum Digital Asset Alpha is a digital asset quantitative trading firm.
Exclusive access to Novum Digital Asset Alpha's Daily Analysis is made in conjunction with Bitcoin Malaysia.
The information and thoughts laid out in this analysis are strictly for information purposes only and should not be regarded as an offer to sell or a solicitation of an offer to buy any security in any jurisdiction where such an offer or solicitation would be in violation of any local laws.
It does not constitute a recommendation or take into account the particular allocation objectives, financial conditions, or needs of specific individuals.
For more information about Novum Digital Asset Alpha, please click on the image below: