Happy Monday and if you're just getting up and about, maybe to your favorite coffeeshop for a donut and a cappuccino, I hope that you're getting your week off to a great start.
Because as millions around the world are getting closer to normalcy, there are millions across the U.S. who may be heading towards another round of lockdowns, just as they've achieved liberty.
In brief (TL:DR)
Asian markets were muted heading out the weekend, as investors weighed ever increasing coronavirus cases across the globe against more policy support.
The dollar was more or less unchanged against a basket of major currencies.
Oil fell with WTI Crude Oil (Nymex) barely keeping its head above US$40.40 with the U.S. Energy Information Administration's crude oil inventory report due Wednesday.
Bitcoin (-0.44%) came out of the weekend more or less unchanged on muted volumes and traded at US$9,075 (GMT 0100) as exchange deposits far outweighed withdrawals and continued to put downward pressure on Bitcoin.
In today's issue…
Stocks Are A Constant Tension Between Expectation & Reality – The Winner May Not Be Who You Expect
Tech's Tortuous Relationship With Europe – How Lawmakers Could Clamp Down Harder Than The Coronavirus Ever Could
Moribund Bitcoin, Are The Halcyon Days of US$10,000 Gone Forever?
Market Overview
Asian stocks were mainly up at the start of the week, with Tokyo's Nikkei 225 (+0.36%), Seoul's KOSPI (+0.55%), and Sydney's ASX 200 (-0.32%) ticking down slightly on the back of rising coronavirus infections in Australia, while Hong Kong's market had yet to open at the time of writing.
Global markets are caught in a struggle of sentiment, torn between the optimism of better-than-expected economic data, reflecting a recovery, against a renewed surge in coronavirus infections.
U.S. labor data showed a marked improvement in June, outperforming expectations and the dollar also fell – typically viewed as a risk-on indicator.
But the weekend also brought with it a surge in coronavirus infections, not just in the U.S., but with new hot spots emerging in Australia, Mexico, India, Indonesia and Iran.
Investors wading in will no doubt have grown accustomed by now to markets responding in knee-jerk fashion to every next bit of news, and there is plenty of that this week.
Industrial data from Germany, the European Union's industrial powerhouse, is due out this week and will likely reflect an uptick in May. Purchasing Managers' Index data is also due out from the U.S. and investors will be looking for signs of growth and optimism.
But plenty of risks abound, with a renewed round of lockdowns in northwest Spain's Galicia region, with travel restrictions imposed on about 70,000 residents in that region and over 200,000 more in another agricultural region of Spain.
At this stage, it's safe to say that markets are suffering from coronavirus fatigue and that may be even more risky than the coronavirus itself.
Because when investors become desensitized to coronavirus data, they may downplay risks and overinflate asset prices to dangerous levels.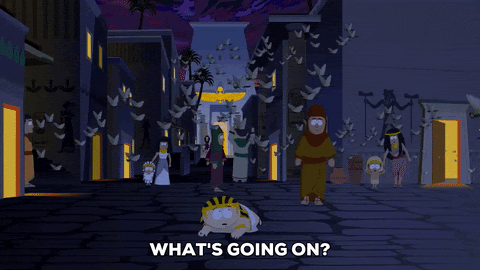 1. Sentiment Tug-O-War
Stocks up 40% off their March lows but surging coronavirus infections make for unpredictable outcomes
Central bank intervention will continue to inflate asset prices
Investors wading into risk markets these days may feel as if they're tripping on LSD, because stock prices have become increasingly disconnected from reality.
With earnings forecasts, a once reliable metric for expectations and stock price guidance, more or less a black hole now that they've been withdrawn, markets have become more sentiment driven than ever before.
And a flood of liquidity has meant that investors are betting on almost anything and everything.
One thing that they're not betting against, is the strength of the American economy.
Because not so long ago, in a prime time interview not so far away, the world's foremost central banker, Jerome Powell, Chairman of the U.S. Federal Reserve
told CBS News
,
"But I would just say this. In the long run, and even in the medium run, you wouldn't want to bet against the American economy."
With the high priest of monetary policy preaching, investors sang with the choir, sending stocks roaring back some 40% off their March lows, based off nothing more than a wing and a prayer.
Outside of a handful of sectors, profits have been non-existent, and in many sectors, revenues as well.
And while Powell warned investors not to bet against the American economy, he never warned investors not to bet against the stock market.
Yet many have interpreted his comments as precisely that, believing (whether such beliefs are misguided or not) that the Fed has their backs and so stocks can only move in one direction.
Which is where stocks are at the moment.
Investors have continued to push the prices of some stocks to hallucinogenic levels – consider that Tesla (+7.95%) is trading at a fictitious-sounding 7,645 times price-to-earnings ratio (a typical measure of a stock's premium) – and rewarded shareholders of companies from airlines to cruise operators in complete disproportion to the depth and extent of the current crisis.
But the stock market isn't the economy and at no time in history has that been more apparent than now.
Wall Street increasingly has little to do with Main Street.
At the height of the coronavirus outbreak, stocks were surging as millions were falling into unemployment.
Yet the market retains its grip on the collective imagination.
From politicians to the man on the street, investors have long relied on the stock market as a proxy for the economy – for reasons that are partly historical – crests have suggested brighter days ahead, while troughs suggested a darkening outlook.
Even U.S. President Donald Trump has tied his own performance with that of the stock market.
Because even if Americans don't have any investments in the stock market, their sentiment and therefore their consumption patterns reflect their views on where the market is headed.
If stocks do well, Americans feel richer and if they feel richer, they spend more.
That's why it's so important for the market to keep rising and that's why policymakers will stop at nothing to keep markets on a gradually upwards ascent.
To be sure, the global economy was doing fine before the coronavirus.
Sure there were trade tensions between China and the U.S., but that was always going to be the case with an ascending and increasingly assertive rising superpower.
And yes, given that the global economy as a whole was doing well, stocks ought to reflect that – at earnings multiples no less.
But we are now in an altogether uncharted path.
The problem with stimulus-led rallies is that at some stage, investors may collectively question whether the market has so completely disconnected itself from reality that it is due a correction.
And as more retail investors pile into stocks using zero fee apps such as SoFi and Robinhood, if panic should set in, the correction will be sharp, painful and unexpected.
With each day that passes and as stocks continue to rise, the risks get higher.
Because anything that is sentiment driven is difficult to predict.
When does the last pessimist become an optimist? The last bear become a bull?
That will be the inflection point when the market crashes.
But how deep will the crash be, if any?
The main difference between our current moment and the Great Depression is that in the latter, policymakers were stymied, and couldn't act or didn't know how to intervene.
Policymakers today have all been deeply schooled in the Great Depression and it's safe to say that none of them will be looking to have the blood of the economy on their hands.
Intervention is a given, what's less clear is its efficacy in the long run.
So far policymakers have intervened to buy up debt, buying up stock is a different matter altogether – that's called nationalization and has deep political and ideological implications.
And that may be precisely what policymakers will need to do if there is a sudden rush out of the markets from investors, which is what makes the next phase of stock prices so unpredictable.
2. Europe Comes For It's Pound of Flesh From Tech Companies
European lawmakers are coming to tax big tech companies
E.U. taxes on Big Tech may encourage other countries to follow suit and weigh down profits
At a time when tech companies are starting to feel the heat from diminished ad revenues, and in the case of social media giant Facebook, outright boycotts, European regulators are acquiring a taste for what remains of Big Tech's juicy profits.
Margrethe Vestager, the European Union's digital policy and antitrust czar, detailed for the first time a comprehensive plan of how she aims to rein in U.S. tech giants, using a package of initiatives that the E.U. has begun to outline individually in recent weeks.
The aim of the E.U. tech plan is to clearly delineate new legal boundaries for tech companies, rather than just apply existing laws covering fields such as antitrust regulation.
And Vestager has not shied from bringing the fight to Big Tech's doorstep, having levied record fines on Google and ordered Apple to pay Ireland US$14.5 billion in allegedly unpaid taxes last year.
Given the reluctance of Washington to tax its homegrown tech companies, the E.U. could well become the tip of the spear when it comes to taxing Big Tech globally.
With governments entering into record amounts of debt thanks to coronavirus rescue and stimulus packages, the overflowing coffers of Big Tech seem too enticing a target to miss and more regulation and taxation of U.S. firms in Europe may lead other jurisdictions to follow suit.
The regulations that Vestager is proposing will have wide implications for Big Tech, including the requirement for U.S. tech companies to establish themselves as business entities in Europe and to more actively police content that they host.
That will dramatically increase operation and compliance costs and also expose Big Tech to higher levels of taxation.
And there are also antitrust proposals as well, which would limit the ability of tech giants to absorb or acquire competition, and dramatically threaten their monopolistic powers – a key source of their profits.
The E.U. is considering its own digital tax on Big Tech, now that the Trump administration has reached an impasse in international talks on the topic, something which lawmakers from other countries, especially those looking for revenue to counter their massive debt loads, will no doubt be watching closely and looking to copy.
Against this backdrop, tech companies, particularly those that monetize data globally while paying taxes locally (typically in tax havens) will face renewed challenges not just to their profitability, but to their business models as well.
But given that Big Tech is one of the few sectors that continues to make money, stocks of the F.A.A.N.G (Facebook, Amazon, Apple, Netflix, Google) companies can expect to continue to do well, especially when stimulus measures remain the order of the day.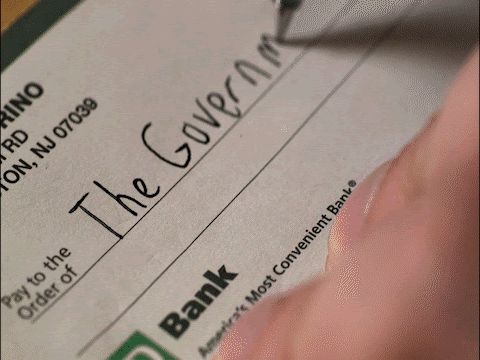 3. Moribund Bitcoin, Can We Ever See US$10,000 Again?
Since "halving" of Bitcoin block rewards, Bitcoin has stayed stuck within US$8,600 and US$10,500
Bitcoin mining profitability being compressed putting downside pressure on Bitcoin price
Since the beginning of June, Bitcoin has failed to clear the multi-year resistance of US$10,500 and the extended period of sideways movement in the price of Bitcoin is a precursor to one of two inevitable outcomes – either a massive upswing or a massive crash.
When is anyone's guess, but for now at least the signs are pointing downwards.
Bitcoin mining is a tricky business, requiring miners to balance the costs of mining and the price of Bitcoin and with the rewards for securing the Bitcoin blockchain halved this year, things got even more tricky.
Because electricity, the main cost contributor to Bitcoin mining, is still paid for in dollars (or Chinese yuan or whatever other fiat currency that the mining facility is located in), there is a constant pressure on miners to sell Bitcoin that has been mined to cover costs.
And industrial-sized Bitcoin mining facilities are facing substantial challenges especially when looking for sources of revenue to support their operations.
Last year, the share price of Canaan, a large Bitcoin miner tanked by almost 50% after a US$90 million IPO.
Ebang, another industrial Bitcoin miner, is now looking to launch an IPO in the U.S. after its Hong Kong IPO was rejected in 2018 – as investors sour on investments into the as-yet unproven Bitcoin mining sector.
With funding sources drying up, there is pressure on miners to sell their holdings of Bitcoin to keep the lights (and mining equipment) on, and that has been revealed in the consistently higher amount of Bitcoin that has been deposited on exchanges than has been withdrawn, according to data from Glassnode.
And that pressure will ensure that Bitcoin prices will struggle to breakout for now.
In the absence of strong bullish factors that will drive up the price of Bitcoin, miners will need to wrestle with downwards pressure on Bitcoin price but also cannot afford for Bitcoin to fall too much, as that would affect their profitability.
Trading Bitcoin Today
Bitcoin had heart-stopping moments in overnight trading, falling to as low as US$8,930 at one stage before rapidly recovering to well over US$9,000.
The intraday volatility marked by sharp selldown spikes is unlikely to be the work of miners, but more likely than not, Bitcoin whales or the PlusToken Ponzi scheme selling down stakes of Bitcoin.
In the immediate term, Bitcoin looks to have strong resistance at US$9,120. Those looking to go long can consider buying Bitcoin on a pull back closer to US$9,080 and selling at US$9,120 with a stop loss at US$9,060.
Shorts for Bitcoin can consider entering at US$9,120, and selling at US$9,020 with a short cover at US$9,130.
Trading Ethereum Today
Ethereum took double dips overnight, but overall has fared much better than Bitcoin and continues to trade around US$227 (GMT 0330).
There is strong resistance for Ethereum above US$229 and US$223 seems to be a good support within the next 24 hours.
Longs for Ethereum should consider entering at US$227.50 and existing at US$228.75, with a stop loss at US$227.
Shorts for Ethereum should consider waiting till it makes another run to US$228.75 and short to US $226.50 with a short cover at US$229.
Novum Digital Asset Alpha is a digital asset quantitative trading firm.
Exclusive access to Novum Digital Asset Alpha's Daily Analysis is made in conjunction with Bitcoin Malaysia.
The information and thoughts laid out in this analysis are strictly for information purposes only and should not be regarded as an offer to sell or a solicitation of an offer to buy any security in any jurisdiction where such an offer or solicitation would be in violation of any local laws.
It does not constitute a recommendation or take into account the particular allocation objectives, financial conditions, or needs of specific individuals.
For more information about Novum Digital Asset Alpha, please click on the image below: