I trust you had a restful weekend and hope that you're getting your week off to a good start.
For markets, get ready to buckle in, it's going to be a rough ride.  
In brief (TL:DR)
U.S. stocks hit the skids, with all three major indices slipping over 2% on Friday. 
Asian stocks and U.S. stock futures slipped as coronavirus deaths and infections continued to spread around the world. 
Chinese industrial companies saw their first monthly increase in profits since November. 
U.S. 10-year Treasury Bills rose as yields fell to 0.636% from 0.674% the day before as investors started inching into safe havens.  
The dollar rallied as investors piled into cash. 
Crude oil slipped further with WTI Crude Oil (Nymex) (-0.96%) trading at US$38.12 as coronavirus fears continue to put pressure on consumption. 
Gold (Comex) (+0.29%) rose to US$1,785.40 from US$1,780.30 as investors brace for another possible round of fiscal and monetary stimulus. 
Bitcoin (+1.15%) rose in weekend trading, clearing the resistance of US$9,000 to trade at US$9,120 (GMT 0130) as sales of Bitcoin from a US$3 billion Ponzi scheme failed to dampen macro factors that saw demand soak up the dips.
In today's issue…
Markets May Have Bombed, But Investors Are Riding It Out
Three U.S. Stocks That Should Be Bulletproof Regardless of How Things Go
Bitcoin Refuses to Die – How a US$3 Billion Scam Can't Seem to Kill Off Macro
Market Overview
The S&P 500 (-2.42%), the Dow Jones Industrial Average (-2.84%) and the tech-heavy Nasdaq Composite (-2.59%), all slipped by over 2% last Friday, and the theme of coronavirus ripping through America's sunbelt continued to dominate market sentiment in Asia on Monday.
Asian stocks were hammered in the pre-lunch trading session with Tokyo's Nikkei 225 (-1.26%), and Seoul's KOSPI (-0.91%) and Sydney's ASX 200 (-1.18%) all in the red before lunch – while Hong Kong's Hang Seng Index (+0.32%) was the only one bucking the trend on the back of positive industrial production and profitability data coming out of China.
The U.S. jobs report for June is due out on Thursday, and while it may continue to overstate the true scale of joblessness, the headline numbers may be sufficient to provide a last minute bump in American stocks just before the Fourth of July weekend as U.S. markets close on Friday. 
U.S. Federal Reserve Chairman Jerome Powell and U.S. Treasury Secretary Steven Mnuchin testify before the House Financial Services Committee on Tuesday and investors can look out for comments which may hint at another round of stimulus measures, especially if U.S. stocks tank going into this week. 
Any move to consider another round of stimulus measures may spark more risk appetite from markets later this week.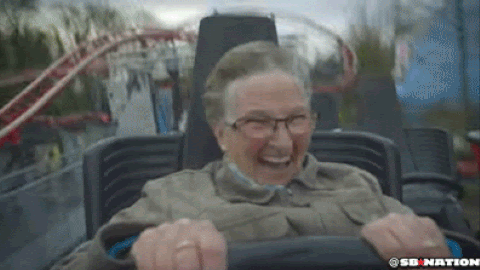 1. Markets May Have Bombed, But Investors Are Riding It Out
Money has to go somewhere and while funds may move in an out of stocks, retail investors looking at long-term returns are staying the course
By all ordinary measures, retail investors should have headed for the hills by now, cashing out of stocks and stuffing their mattresses with cash. 
But one of the biggest surprises of 2020 hasn't been what happened in the markets – but what didn't. 
Most individual investors, despite their reputation as skittish squirrels who fall into the herd mentality and sell into every panic, didn't dump stocks, even when they threatened to hit rock bottom in March. 
Like a roller coaster at Six Flags, most investors hung on for the ride, in one of the most frightening (but short-lived) bear markets in decades. 
What this suggests is that sudden, shocking market declines, of the sort that happened in 1987 where stocks fell by over 20% in a single day – are no longer enough to shake retail investors out of stocks. 
There is an overarching belief among investors (rightly or wrongly) that stocks will always work out in the long run. 
In the first quarter of 2020, almost 95% of the 5 million investors in 401(k) and other similar retirement plans run by the Vanguard Group, didn't make a single trade – i.e. they didn't move their money out of stocks. 
Unlike previous crises, retail investors, through zero fee apps such as Robinhood are putting more money into the stock market than ever before. 
According to data analytics company Yodlee, after putting some money into savings and withdrawing cash, the third most popular activity for most income segments was "securities trades" – buying stocks – especially among the purely middle class – those making between US$35,000 and US$75,000 a year. 
And data from Goldman Sachs strategists noted that the proportion of stock trading volume driven by small trades over the past 3 months, in both the shares and options market, has been rising rapidly, with 13% of all options trades for a single contract. 
There are of course several reasons why investors, particularly long-term investors are holding on to stocks religiously. 
First is the historically high U.S. savings rate. The American household savings rate rocketed to 32.2% in April and 23.2% in May, the highest levels since records first began in 1959.
And over the past few months, with nowhere else to really spend their money, American savers poured it into the stock market in search of bargains. 
Then, there is the incredibly low yield on 10-year and other long-dated U.S. Treasury Bills. Given that yields have hung below 1% for some time, in real terms, investors are actually losing money long term by simply holding on to government bonds. 
And with borrowing costs being kept deliberately low by the Fed's monetary policy, that trend shows no signs of abating – which pushes even more investors into stocks and other risk assets such as Bitcoin and cryptocurrencies, all in search of yield. 
Finally, inflation risks are rising. With unprecedented fiscal and monetary policy moves, there is a real risk that inflation, which has thus far been held at bay, may soon return – and that means that bondholders will lose out by holding debt, so where do they go? Into stocks and other risk assets.
For now at least, stocks and other risk-assets continue to run ahead of the broader economy and as long as there's so much money sloshing into the system, that money has to go some place. 
The popular belief that stocks will always bounce back has acquired the force of religion and it's likely that only a bear market lasting for years would be sufficient to shake that faith. 
2. Three U.S. Stocks That Should Be Bulletproof No Matter How Things Go
Amazon (-2.24%), Intuitive Surgical (-0.95%) and Square (-0.46%) reflect changes in habits and demographics that should weather any economic storm, pandemic or otherwise
The coronavirus pandemic is likely to have changed the way we do things for years to come and no company is better placed to capture that change in consumer patterns, and the future of work than Amazon. 
Already the market leader in online shopping (estimated at 40% of the market), Amazon is also bolstered by its dominance in cloud services. As organizations migrate apps and data to the cloud, especially with the hastened trend towards working from home, Amazon Web Services will continue to be a revenue generator for years to come. 
In 2018, Amazon acquired online pharmacy PillPack, a move that seems prescient especially when in September 2019, Amazon launched its own telehealth service, Amazon Care for its Seattle-based employees. 
The coronavirus, pandemic has hastened federal regulators to approve telemedicine and other remote methods of treatment, something that Amazon seemingly has a crystal ball for.  
Amazon has an uncanny knack of being in the right industry at the right time and that should serve its shareholders well regardless of what happens. 
Intuitive Surgical which has dominated the robotic surgical systems market for two decades is another company that may be in the right place at the right time. 
With routine surgeries becoming more commonplace and the move to robotize and scale the skills that surgeons possess, such as a steady hand, the demand for robotic surgical systems, with over 1.2 million procedures in 2019 alone, will no doubt be set to rise. 
The coronavirus pandemic has only laid bare how underfunded and weakened healthcare infrastructure is and there will be pressure on governments to invest more.
One obvious place would be to speed up and streamline surgeries, particularly minor or routine surgeries and Intuitive Surgical's success in this space, forged over 20 years of persistence puts it at the head of the line. 
Finally, with concerns that cash may be a disease vector, not just for the coronavirus, but a slew of other diseases as well, the move towards digital payments can only be expected to accelerate. 
The pandemic has revealed how desperate a "side hustle" is needed as millions who were in seemingly secure jobs lost their livelihoods almost overnight. 
And it's likely that this trend towards running a small business on the side will increase. 
In that vein, Square has firmly established itself as the leader in providing payment technology to small and medium-sized businesses. 
Their nifty credit card devices that you may notice at a pushcart at the mall, is just the tip of the suite of services that Square offers, including payroll apps and business debit cards. 
That traction that Square has with small and medium-sized businesses and increasingly as individuals look to set up small businesses of their own to supplement their main incomes, provides plenty of opportunities to cross-sell other products and deliver other services.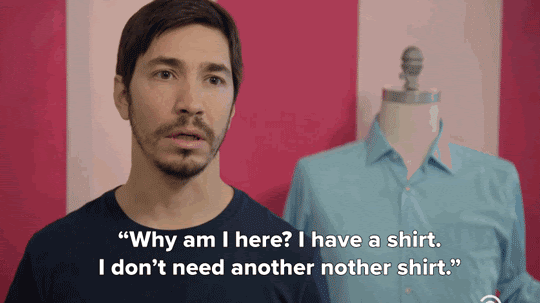 3. Bitcoin Refuses To Die – How a US$3 Billion Scam Can't Seem to Kill Off Macro
Bitcoin recovers to US$9,100 going into Monday
PlusToken selling pressure insufficient to crash the coin
Trading Bitcoin & Ethereum Today
Over the past week, blockchain analysts have been watching as digital wallet addresses, tied to the US$3 billion PlusToken Ponzi scheme started moving their cryptocurrencies into mixers and then out into cryptocurrency exchange accounts – which means only one thing, that the scammers are looking to cash out into dollars to spend their ill-gotten gains on champagne, caviar and cars. 
And while the initial selling pressure hit Ethereum the hardest, with the second-largest market cap cryptocurrency crashing from around US$245 to as low as US$215 at one stage, it has since recovered back to US$225, though still off its most recent high. 
Bitcoin followed suit as the PlusToken scammers sought to unload millions of dollars' worth of Bitcoin onto cryptocurrency exchanges. 
But while Bitcoin bears may have cheered, investors, primarily retail investors bought into the dip, propping Bitcoin up at a time when stock markets, which Bitcoin has had an increasing correlation with, started tanking. 
There are of course several reasons for this, chief among which is the continued awareness and interest in Bitcoin, but also the unprecedented fiscal and monetary policies from central banks around the world, which has been drawing more interest and attention towards Bitcoin's deflationary properties. 
Eventually, the Bitcoin selling pressure will abate once the scammers sell off their Bitcoin and this potentially strengthens the next breakout. 
Even amidst the relentless selling of Bitcoin by the scammers, Bitcoin still managed to recover above US$9,100 should provide some comfort to Bitcoin bulls. 
Outside of the PlusToken-induced sell down, Bitcoin has shown a relatively low level of volatility for well over a month, defending the US$9,000 support level and a long period of consolidation under a multi-year resistance level such as US$10,500 is often considered a positive factor as it shows buyers are attempting to breach a key level, but there is insufficient selling pressure to break it.
Trading Bitcoin Today
Those looking to go long on Bitcoin and trade the intraday volatility can consider entering at US$9,100 and taking profit at US$9,180 with a stop loss at US$9,060. 
Shorts for Bitcoin can wait till it runs to US$9,180 and then short to US$9,000, with a short cover at US$9,220. 
In the immediate term, PlusToken is continuing to sell down its remaining share of its stolen cryptocurrency and that puts more of a downward pressure on Bitcoin. 
Any push above US$9,200 and US$9,300 that is sustained, is an indication that most of the selling pressure has been relieved, but that could take awhile. 
Trading Ethereum Today
Ethereum has a pretty strong resistance at US$227, much of PlusToken's dumping has already occurred, but there is still some ways to go. The dumping also distracts form Ethereum's 2.0 update and the other positive factors surrounding the cryptocurrency. 
If you're looking to go long on Ethereum, get in at US$224.50 and sell at US$227 with a stop loss at US$224. 
Shorts for Ethereum can wait till it makes another run towards US$227, short from there to take profit at US$224 with a short cover at US$228. 
The relative calm for Ethereum belies the risks inherent that another PlusToken slam of Ethereum is coming so do be careful and keep the stops tight.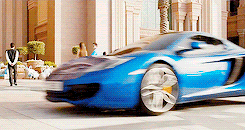 Novum Digital Asset Alpha is a digital asset quantitative trading firm.
Exclusive access to Novum Digital Asset Alpha's Daily Analysis is made in conjunction with Bitcoin Malaysia.
The information and thoughts laid out in this analysis are strictly for information purposes only and should not be regarded as an offer to sell or a solicitation of an offer to buy any security in any jurisdiction where such an offer or solicitation would be in violation of any local laws.
It does not constitute a recommendation or take into account the particular allocation objectives, financial conditions, or needs of specific individuals.
For more information about Novum Digital Asset Alpha, please click on the image below: