I hope you're having a terrific Thursday in what has turned out to be a tumultuous time for markets. 
In brief (TL:DR)
U.S. stocks fell by over 2% as new hotspots of coronavirus infections emerged across America.
Asian stocks were down at the open on selling pressure from Wall Street. 
U.S. 10-year Treasury Bills rose with yields falling to 0.673% from 0.683% the day before (yields fall when bond prices rise), as investors sought safety. 
The dollar rose against a basket of major currencies as investors moved out of risk assets and sat on the sidelines ready to cash in.   
Crude oil fell with WTI Crude Oil (Nymex) (+0.63%) trading at US$38.25 over fears of renewed lockdowns and a supply glut.  
Gold (Comex) (-0.16%) pared back gains to trade at US$1,772.30 from US$1,786.20 a day earlier as investors rotated into the dollar. 
Bitcoin (-3.59%) fell dramatically overnight along with other risk assets, coming close to US$9,000 at one stage before now trading close to US$9,150 (0400 GMT).
In today's issue…
There's no vaccine for stupid – why the stubborn refusal to wear a mask was always going to result in a second wave of infections 
Economists at the IMF have downgraded forecasts for the global economy – doom and gloom or the best buying opportunity ever? 
Bitcoin is dead, long live Bitcoin – why the King of Cryptocurrencies May Be Set for A Big Comeback 
Market Overview
U.S. stocks took a dive yesterday with the S&P 500 (-2.59%) and the Dow Jones Industrial Average (-2.72%) all down almost 3%, and even the tech-heavy Nasdaq Composite (-2.19%), typically that stalwart of resilience, took a beating. 
With new coronavirus cases surging in several states, including Arizona, Texas and California reporting daily records for infections, there is growing dis-ease (no pun intended) that states could be forced to slow down reopening and re-institute lockdowns, undermining the tenuous economic recovery. 
Investors had priced in a swift return to normalcy in the U.S. while avoiding a major resurgence in coronavirus infections, and those bets are now being tested. 
Understandably, last week's more optimistic stock market darlings fell quickly out of favor, with shares in cruise operator Norwegian Cruise Line (-12.37%) falling US$2.23 to US$15.80 and Carnival (-11.11%) losing US$2.00 to US$16.00, erasing most of last week's ephemeral gains. 
Banks also took a beating on fears of increasing write-downs on bad loans as well as compressed yields from looser central bank monetary policy. 
Bank of America (-3.95%) dropped US$0.98 to US$23.81 and Goldman Sachs (-3.30%) shed US$6.76 to fall below US$200 for only the second time in a month, ending the day at US$198.02. 
Fortunately, markets in Hong Kong, Taiwan and China were closed for the dumpling festival and spared much of the drama, while stocks in Tokyo's Nikkei 225 (-0.88%), and Seoul's KOSPI (-1.65%) and Sydney's ASX 200 (-1.48%) were all down before lunch – traders may not have much appetite by the time we head into lunch. 
But don't count out the markets just yet, because there may be some momentary blips that should help things along, including U.S. jobless claims, durable goods and GDP data that is due out today. 
Durable goods data from the U.S. is particularly significant because it will reflect consumer optimism in jobs and the American economy. 
And given that it is a lagging indicator, the jobless claims number, while still high, is likely to be on the lower end of analyst estimates – the latest wave of infections has only just hit. 
All these should provide markets some temporary respite when Wall Street opens later. 
1. Stupid Is As Stupid Does – Just Wear A Mask Already
The re-opening of economies after months of coronavirus lockdowns was always going to be tentative, cautious and staged.
But after having millions of Americans locked up for so long, many threw caution (and their masks) to the wind. 
And it's the usual suspects, America's south and west, where the only reason anyone wears a mask is to rob a bank. 
According to data from the Covid Tracking Project, seven states (mainly in the south and west) contributed to a record number of daily coronavirus cases with the nationwide tally rising to 38,672. 
Fortunately, state leaders have yielded to the coronavirus, with the governor of North Carolina pausing plans to ease lockdown restrictions and mandating that residents wear face masks. 
Over in Arizona, another state that has seen a spike in case numbers, the governor has allowed local authorities to require all residents to wear face masks as well, sparking fights across the state. 
But it doesn't help that U.S. President Donald Trump famously refuses to wear a mask, or encourage his fellow Americans to do so. 
What should be a straightforward public health matter, has very quickly devolved into a convoluted debate over political ideology, led by a U.S. President who doesn't believe in science nor take public health seriously. 
But a resurgence in coronavirus infections is not an inevitability.
From Taiwan to New Zealand, China to Vietnam, where level-heads (or just heads) have prevailed, a second wave of infections have been avoided, with social distancing measures and mask-wearing de rigeur. 
Public health experts have repeatedly said that wearing masks in public places is one of the most effective ways to slow the spread of the coronavirus, but the response at the state level in the U.S. has been inconsistent. 
Local authorities in Texas have been pleading for permission from Texas Republican Governor Greg Abbott, to require people to wear masks and in a compromise last week, cities and counties were allowed to require employers to mandate mask-wearing for workers. Say what?
But in Nebraska, Republican Governor Pete Ricketts has threatened to withhold federal coronavirus aid from counties that mandate masks in his state. 
The stupidity is so thick you could eat it with a spoon (but you really shouldn't). 
To be sure, some governors are taking action and these tend to be in Democrat-led states. 
Washington state will require face coverings in public and New York, New Jersey and Connecticut are instructing visitors from states with a high number of coronavirus cases to self-quarantine for 14 days. 
At a time when federal leadership is more badly needed than ever before, the occupant of the White House is eating cheeseburgers. 
Democratic Governor Gavin Newsom of California, which had a second day of record high coronavirus cases, said that the rate of positive tests was a more important indicator than the case numbers. 
California's 14-day average rate of positive tests is now 5.1%, up from 4.6% last week. So while the absolute numbers may be higher, the number of positive cases with respect to increased testing has stayed within a range. 
And unless level heads prevail and state-level leadership steps up to the task, things will get a lot worse before they get a lot better.
Until the Fed announces another round of stimulus, expect markets to be volatile. 
2. The IMF has Doomed Us All, Really?
The International Monetary Fund (IMF) has forecast that global GDP is set to contract by 4.9% this year, a significant downgrade from its previous estimate in April, when it was projected to shrink by only 3%. 
And while the IMF previously warned that the global economy was facing its worst financial crisis since the Great Depression, it's now saying that the economic decline could be much worse, this despite many countries starting to re-open again. 
IMF Chief Economist Gita Gopinath has warned that both advanced and emerging economies will be in recession in 2020 and that economic pain will not be evenly spread across countries.
China is still expected to grow by about 1%, in part because the country got a head start on recovery and re-opening, but other countries like India are forecast to shrink by almost 5% and things get worse for Mexico and Brazil, which could see their economies contract by around 10%, according to the IMF. 
But there may be a silver lining. 
The IMF noted that one big difference from previous financial crises is that in our current economic conditions, services have been more badly hit than manufacturing. 
According to Gopinath, 
"It is possible that with pent-up consumer demand there will be a quicker rebound, unlike after previous crises." 
And the IMF's economic predictions aren't nearly as gloomy as those recently provided by the World Bank, which predicts a contraction of 5.2% or the Organization for Economic Cooperation and Development (OECD) which foresees a 6% shrinkage. 
But these predictions may also serve as a warning to governments that now is not the time to get cold feet when it comes to fiscal and monetary stimulus. 
Governments around the world have already announced almost US$11 trillion in fiscal stimulus measures, according to the IMF.
And bearing in mind the World Bank made its forecast at a time when some conservatives in Washington were questioning the depth and extent of measures to shore up economy, that may have been more of a warning to lawmakers to act fast to intervene and shore up their economies than reflective of genuine expectations. 
Now is not the time for hesitance. 
And investors should see the IMF predictions for what they are as well – a veiled nudge to governments to take the situation seriously and recognize that they may need to prepare for another round of unprecedented fiscal and monetary measures, which will provide a short term bump for markets.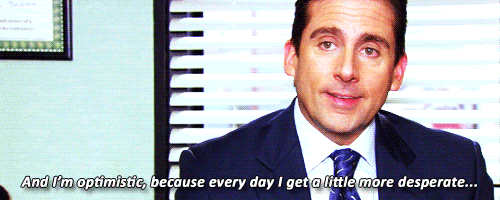 3. Bitcoin Is Dead, Long Live Bitcoin – Is the King of Cryptocurrencies Set for A Big Comeback?
Just when you thought it was safe to "hodl" Bitcoin takes a big dump along with the rest of the market as investors pulled out of risk assets. 
For now at least, Bitcoin is very much in bearish territory, crashing through the supports at US$9,500 and US$9,300 as investors rotated back into the dollar and the dollar strengthened. 
Because markets as a whole took a beating, investors sought safety in the dollar – but notice how 10-year U.S. Treasury yields were not sent crashing and even gold took a breather closing below its most recent high. 
This seems to suggest that investors are not bugging out just yet, but rather that they are cashing out their chips for now and sitting on the sidelines. 
The last 24 hours for Bitcoin have been marred by a confluence of bearish events that have put downside pressure on Bitcoin.
Bitcoin miners have started selling off their Bitcoin again, with data showing that two mining pools released over 7,000 BTC in a single day, worth a combined total of about US$68 million, coming hours before Bitcoin, which had for the longest time been pushing towards U$9,700, saw an abrupt crash to US$9,500.
And that move may have been precipitated by market malaise, causing miners to turn cautious and to lock-in some gains before risk asset prices fell further. 
To be sure, the week started off well for Bitcoin, with the Nasdaq Composite rallying to new all time highs on the back of Microsoft (-2.02%) and Netflix (-1.80%).
Then there were rumors that PayPal (-2.77%) and Venmo would be making a major play into cryptocurrencies, even going as far as to act as a payment gateway for fiat-cryptocurrency swaps, with expanded digital wallet functionality, which would hasten adoption. 
But the coming 24 hours may prove to be Bitcoin's most volatile yet, as outstanding Bitcoin options expire on 26 June 2020. 
As traders move to close their positions before the Bitcoin options expire, it could spark momentum that puts a firm end to Bitcoin's multi-week bout of sideways trading. 
Almost US$1 billion worth of Bitcoin options contracts are expiring in the next 24 hours and the current volatility we are witnessing is a tension between bears trying to push Bitcoin below US$9,000 and bulls trying to reclaim lost ground. 
For now at least, it looks like the Bitcoin bears are winning out and Bitcoin is trading at US$9,130 (0330 GMT), having threatened to touch off US$9,000 at one stage, it looks dangerously close to heading towards US$8,500. 
But while the market is seeing a sell-off in risk assets, including Bitcoin, there are more than a few reasons to see the world's first cryptocurrency bounce back. 
According to Bloomberg's senior commodity strategist Mike McGlone, 
"In the unlikely event of a significant change for the worst, we expect the Bitcoin price to continue appreciating."
"This unprecedented year of central-bank easing is accelerating the maturation of the first-born crypto toward a digital version of gold, while accentuating oversupply constraints in most of the market."
Loose monetary policy helps Bitcoin in two ways – liquidity pours into risk assets, including Bitcoin, and central bank money printing also feeds into the narrative of Bitcoin's role as a store of value. 
Bitcoin has shown (for now) tremendous resilience off US$9,000, if bulls can get that level to turn and when the U.S. markets reopen to (hopefully) rosy job data and durable goods figures, we may see an unprecedented 24 hour ride to the top for Bitcoin. 
Volatility is on, so now is time to get your game face on as well. Time to go big or go home. 
Yesterday the long trade for Bitcoin we suggested was to enter at US$9,650 and take profit at the upper end of the band at US$9,720 with a stop loss at US$9,600 – this trade was in the money. 
The short for Bitcoin we posted was to wait till US$9,720 was tested and short to US$9,560, with a short cover at US$9,750 – another trade that was profitable. 
Over the next 24 hours, Bitcoin can be expected to be extremely volatile, perhaps more so than in the past few weeks. 
If you're long on Bitcoin, enter below US$9,100 and look to get out at US$9,500 with a stop loss at US$9,000.
Shorts for Bitcoin can get in at US$9,100 taking profit at US$8,700 with a short cover at US$9,250. 
Ethereum Endures
Like an old man sliding into a warm bath, Ethereum came down in sudden and slow stages over the past 24 hours, slipping on the smooth surface of the bathtub and then getting a grip on the bath rails before slipping again. 
Looking to test US$245, Ethereum has since fallen to bounce off US$228 and is now looking to clear US$230 (GMT 0400). 
But Ethereum is not likely to turn as volatile as Bitcoin for now. 
Yesterday we suggested that Ethereum may be overbought and to short at US$248,taking profit at US$240 with a short cover at US$249 – this trade was in the money.
The long trade for Ethereum however was not, where we were looking to see Ethereum shoot for US$250 and overshoot, getting in at the level of US$247.80 and exit at US$252, with a stop loss at US$246 – this trade was stopped out. 
Over the next 24 hours, Ethereum volatility is the name of the game and so traders should play to win. 
US$228 has proved exceedingly resilient. 
Longs can consider entering at US$230 and getting out at US$235, with a stop loss at US$228. 
Shorts for Ethereum can wait till it tests US$235 again and short to US$228 with a short cover at US$237. 
Novum Digital Asset Alpha is a digital asset quantitative trading firm.
Exclusive access to Novum Digital Asset Alpha's Daily Analysis is made in conjunction with Bitcoin Malaysia.
The information and thoughts laid out in this analysis are strictly for information purposes only and should not be regarded as an offer to sell or a solicitation of an offer to buy any security in any jurisdiction where such an offer or solicitation would be in violation of any local laws.
It does not constitute a recommendation or take into account the particular allocation objectives, financial conditions, or needs of specific individuals.
For more information about Novum Digital Asset Alpha, please click on the image below: