I hope this email finds you well and that you had a great weekend!
Whether it was a hangover from the weekend or everyone wants to take some extra days off, trading volumes in Asia are decidedly down, as investors took to the stands and watched the (lack of) action. 
Markets in Asia were a mixed bag, despite S&P 500 futures trading higher in Tokyo and erasing last Friday's loss of 1%, most Asian markets including Tokyo's Nikkei 225 (-0.19%), Seoul's KOSPI (-0.19%) and Sydney's ASX 200 (-0.37%) were down, while Hong Kong's Hang Seng Index (+0.73%) was the only one to buck the trend, trading in the green.   
Oil continued to rise with the North American benchmark WTI Crude Oil (Nymex) (+0.93%) pushing up slightly to finish at US$39.95, on the back of increased demand. 
Gold continued its rise, with Comex Gold (+0.93%) closing higher at US$1,769.30 as traders started committing to safe haven assets. 
Bitcoin (-0.10%) left the weekend more or less where it entered it and currently trades at US$9,360 (GMT 0200). 
This week should provide relatively volatile trading, with the IMF's revised growth projection data out on Wednesday and U.S. jobless claims, durable goods and GDP data out on Thursday.
Welcome to the last week of June! 
Is it safe to come out yet? 
Chucky Markets
Like the possessed Chucky doll from the horror movie Child's Play, that refuses to die, markets seem to have mastered the art of soul-transference, with each short term dip resulting in a rally, erasing any traces of negative sentiment. 
In what should have otherwise been the worst global economic downturn since the Great Depression, decimated corporate earnings and rising geopolitical tensions have seen markets simply respond with a shrug and a "hold my beer." 
The S&P 500 index, a cross-section of a broad swath of American companies is up some 21% since April and on course to its best quarter in over two decades. 
Which begs the question, would markets have done so well without the coronavirus pandemic? 
Shortly after the market crash of 1987, the Fed cut rates, changing course abruptly in the middle of a tightening cycle, an action that famously became known as the "Greenspan put" because of the implied promise that central bankers led by then-U.S. Federal Reserve Chairman Alan Greenspan would bail out market participants who indulged in risky behavior. 
In the years following the stock market crash of 1987, subsequent actions by the Fed have reinforced belief that the Fed continues to use the Greenspan put. 
During the 1997 Asian financial crisis, the Fed cut rates in the wake of stock market losses.
In 2008, the Fed started a program of quantitative easing (asset buying) in response to the Global Financial Crisis and while the Fed had ample opportunities to edge rates up to normal levels in the decade and a bit since, each opportunity was delayed by some new crisis. 
And while the Fed's response at each juncture has been roundly criticized for encouraging moral hazard, or using public funds to encourage the taking of excessive risk by private individuals, would any Federal Reserve Chairman really bring an end to the era of the "Greenspan put"? 
To be sure, accusations that the Fed bails out investors and risk takers isn't reflected in the data. 
As asset prices fell sharply in 2000-2001 (Dotcom bubble crash) and 2007-2009 (Great Financial Crisis), Fed cuts were insufficient to make investors whole in those cases. 
And quantitative easing, which is really just an obfuscatory label for the Fed buying assets in the market, prevented a complete market collapse during the Great Financial Crisis, but investors still took their haircuts on their assets – and substantial ones at that. 
More importantly, if the Fed's role is to offset shocks that threaten to harm the economy, the central bank would be derogating its duty if it did not intervene.
Neither monetary officials nor fiscal authorities can be seen as fiddling while Rome burns, fretting over moral hazard whilst around them financial markets collapse. 
And while there may be a delay between when action is needed and when it actually occurs, the swiftness with which Powell's Fed has acted in recent times, has provided a strong safety blanket for investors. 
Pledging to buy U.S. government bonds even before they were issued, as well as a wide range of tools directly aimed at shoring up the American (and by extension global) economy, financial historians will (hopefully) look back on this period as a time when Jerome Powell helped prevent a financial apocalypse. 
With that in the background, any signs of brighter news on the pandemic, such as slowing death rates, lowered rates of hospitalization, will create a sweet spot to keep pushing markets higher. 
And each subsequent dip presents an opportunity for investors to buy into risk assets. 
Are we in a bubble? 
Absolutely.
With a cyclically-adjusted price-to-earnings ratio of almost 30, stocks are currently priced at almost twice the long-term average, at a time of deep economic malaise. 
But because the stock market has essentially "de-coupled" itself from the broader economy, typical measures of performance no longer apply. 
And how do we know the fear of missing out is real? 
Because the stock-buying contagion has now spread to stocks outside of tech companies.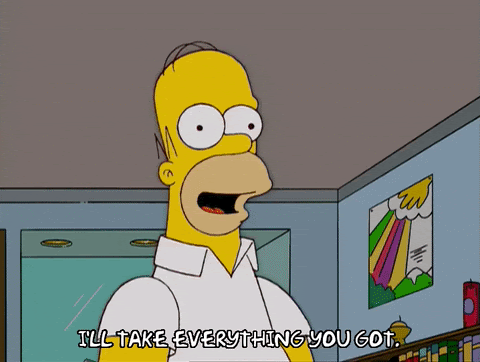 Buy Everything
While tech companies have helped the U.S. stock market claw back most of its losses for the year, now other companies are starting to carry the load. 
Whereas the initial outperformance in markets was led by large-cap technology companies like Apple (-0.57%), Microsoft (-0.60%), Facebook (+1.21%) and Google (-0.66%), other companies are now moving in lockstep. 
Stocks from Clorox (+1.42%) – they make bleach but don't drink it – to Eli Lilly (-0.70%) and Danaher (-1.73%) all set new highs last week, pulling the S&P 500 up some 1.9% while simultaneously trimming losses for the year to 4.1%. 
And technical measures are suggesting that stocks have even more room to run in the months ahead. 
Over 97% of stocks in the S&P 500 have traded above their 50-day moving averages, a measure that analysts use to track momentum and breadth, marking a decade-high, according to Dow Jones Market Data. 
Historically, whenever 90% of stocks in the S&P 500 rise above their 50-day moving averages – a rare occurrence – it tends to be followed by a period of gains down the road. 
In other words, we could see stocks continue to rise for the next 6 to 12 months, despite the short term volatility. 
Yet investors need to be cautious because the recent rally suggests that retail buyers have been getting into stocks in a big way through zero-commission platforms such as Robinhood Markets, snapping up stocks of severely pummeled cruise operators and bankrupt companies such as Hertz (-3.89%) – a sure sign of speculative fever. 
Clorox, which had an incredible run last week is one of those companies we wouldn't be in a hurry to get into just yet.
The firm doesn't just make bleach (again, do not drink), it also owns numerous other consumer products, including Brita water filters and Burt's Bees personal care products. 
As a company, Clorox typically produces consistent sales and annual dividend increases, but is otherwise pretty unexciting, quietly serving its shareholders well for decades. 
In the past decade alone, Clorox has tripled in value.
And with the recent spike in consumers buying staples, Clorox sales rose by 15%, including a 32% increase in cleaning products. 
Clorox is at a 5-year high and even if there is a second wave of coronavirus infections, ought only see a modest uptick in both sales (consumers have already stocked up on cleaning supplies) which means that catalysts for further upside seem to be limited. 
At a current price of US$214.64, we'd suggest that investors hold the stock for now but avoid buying at current price levels. 
Many of the supply-side shortages of cleaning materials and with growing evidence from the Centers for Disease Control and Prevention that the coronavirus cannot survive on surfaces for as long as initially thought, sales of Clorox's products are likely to normalize, and investors may start to take profit with the stock riding at a high. 
Instead, take a look at the other runner from last week – Eli Lilly. 
The company's shares soared by over 15% after the pharmaceutical giant reported positive results from a Phase 3 clinical trial for Verzenio, a drug already approved for metastatic breast cancer and advanced breast cancer. 
New data is suggesting that Verzenio could also be effective in treating early-stage breast cancer as well. 
Phase 3 clinical trials are a big deal, where a drug is already presumed to have some effect and authorities are trying to determine its therapeutic effect using clinical test subjects who already have the disease. 
More importantly, most drugs undergoing Phase 3 clinical trials can be marketed under the U.S. Food and Drug Administration norms, with proper recommendations and guidelines through a New Drug Application containing all manufacturing, pre-clinical, and clinical data.
That makes all the difference especially when late last month, Pfizer's (+0.19%) Ibrance, a competitor drug, failed to achieve a statistically significant improvement in invasive disease-free survival in a clinical trial with early-stage breast cancer patients. 
With breast cancer the most common cancer among women globally and with over 30% of patients with some form of early stage breast cancer at risk of their cancers returning, Eli Lilly's Verzenio could potentially address this substantial market, especially with the failure of Pfizer's Ibrance and that could provide potentially greater upside for investors. 
Eli Lilly is currently trading at close to its 5-year high and closed on Friday at US$159.94. 
But given the growth story of the company, if investors are looking to ride the overall market bubble, is perhaps a less risky buy than companies whose stories have already been told. 
Even at this level, Eli Lilly stock could easily clear US$180 and then US$200 within the next 18 months to 24 months. 
Bitcoin Finds Rebound Country
As we had anticipated, Bitcoin has seen a significant uptick going into Monday, from a low of US$9,280 ending off the weekend, the digital asset has risen to test US$9,400 in the opening trading hours of the week and currently trades around US$9,370.
The trade suggestions for Bitcoin on Monday continue to be live, entering around US$9,390 and selling at US$9,500 with a stop loss at US$9,325. 
With a few attempts at US$9,400 already under the belt, the risk-on mood of the market, means that Bitcoin should also enjoy some upside as well. 
The short for Bitcoin's Monday trade we suggested on Sunday also continues to be live, waiting until Bitcoin tests US$9,500 and then short to US$9,400 with a short cover at US$9,550.  
Ethereum Bounces Off US$230
Ethereum saw a massive uptick in the last 24 hours.
Going into the weekend, performance for the world's second largest digital asset by market cap saw muted trading volumes, but going into Monday, saw Ethereum surge ahead, clearing US$230 in a single breath to currently trade around US$234. 
As we had suggested going into Monday, Ethereum looks to have gone bullish again. 
The long trade for Ethereum for Monday which we suggested, to enter at US$230.50 and sell at US$233.30, with a stop loss at US$229 has already been closed with a nice profit. 
Monday's short for Ethereum, to wait till it hits US$235 and short to US$230 with a short cover at US$236 is still live. 
Looking ahead, another long trade for Ethereum can be considered, entering closer to US$233.50 and taking profit at US$235 with a stop loss at US$233. 
Leave the previous short open for now. 
Novum Digital Asset Alpha is a digital asset quantitative trading firm.
Exclusive access to Novum Digital Asset Alpha's Daily Analysis is made in conjunction with Bitcoin Malaysia.
The information and thoughts laid out in this analysis are strictly for information purposes only and should not be regarded as an offer to sell or a solicitation of an offer to buy any security in any jurisdiction where such an offer or solicitation would be in violation of any local laws.
It does not constitute a recommendation or take into account the particular allocation objectives, financial conditions, or needs of specific individuals.
For more information about Novum Digital Asset Alpha, please click on the image below: