To all the Dad's out there Happy Father's Day! It may be a trying time, especially given the economic circumstances that we're laboring under, but if there's one thing we Dad's were built for, it was to persist. 
So celebrate the victories, no matter how small and celebrate in your own way, no matter how humble. 
Because the volatility to come from the markets in the week ahead will certainly keep us that way – humbled.
U.S. stocks were volatile in Friday trading and the S&P 500 (-0.56%) edged lower to close at 3,097.74 points – importantly, the index showed no signs of dipping below 3,000 points – an important psychological level of resistance that would immediately sour investor sentiment. 
Losses were led by tech giant Apple (-0.57%), which announced the closure of Apple stores in some states in the U.S. where coronavirus case numbers were rising, stoking fears of another wave of lockdowns. 
To be fair, such fears are unfounded. 
Apple's store closures are confined to states which had not experienced as serious coronavirus outbreaks as New York and are only just now starting to feel the brunt of the pandemic. 
Apple is shutting 11 stores across Florida, Arizona, North Carolina and South Carolina, following spikes in coronavirus infections in those states. 
And a technology company's stores do not define the economy of a country, nor whether or not a country should go back into lockdown. 
Now if they were to shutdown McDonald's (-1.55%) on the other hand…
Asian investors can look forward to a mixed bag at the open on Monday, with equal amounts of positive and negative news, but Tuesday should look better as it's likely that American stocks will rally. 
U.S. Treasuries fell, as the 10-year U.S. Treasury yield rose ever so slightly to 0.696% from 0.693% a day earlier – suggesting that investors are still undecided as to whether or not to move out of risk assets – a fair assessment, it's still too early to call. 
Oil rose with the North American benchmark WTI Crude Oil (Nymex) (+2.34%) roaring ahead to finish at US$39.75 on new data showing a further decline in the count of U.S. oil rigs, a bullish sign for the energy markets as it demonstrates that oil drillers are reigning in production, which ought to put upwards pressure on prices. 
Gold rose with Comex Gold (+1.27%) closing at US$1,753.00 as traders kept their eyes on a variety of geopolitical and pandemic risks. 
Bitcoin (+0.58%) went into the weekend slightly higher in growing signs that the world's first digital asset may have bottomed out. 
If you're getting your father some Apple products this Father's Day weekend that's great, because Apple products (used to) always make a great gift, but if you're thinking of getting Dad some Apple stock, you may want to think twice.  
Either ways Happy Father's Day!
Rotten Apple?
It's one of the worst feelings in the world. 
You pick up an apple out of the basket, inspect it and it looks nice, shiny, fresh and delicious.
But after you take a bite, you realize that it's all mealy inside and it's anything but the juicy deliciousness that you had anticipated.
Yet for investors bullish on Apple's stock price, that may be precisely what they're getting. 
To be sure, Apple's stock has outperformed over the past quarter, beating many analyst expectations and rising almost 20% this year alone. 
And with a 12-month trailing price-to-earnings ratio of about 21.88, it's overpriced (much like most of its hardware) compared to industry peers and based on expected growth. 
There are reasons to be cautious about buying into Apple right now, especially when its founder and reality distortion field-creator Steve Jobs is no longer at the helm of the company. 
For a better part of the past decade, the story of Apple has been the story of the iPhone. 
And while Apple has diversified into an expanding number of non-iPhone products and services, including, devices, wearables, services, accessories, payments and finance, these have yet to have the world-changing impact or the revenue streams that the iPhone has had. 
The number of people buying their first new iPhone has declined every year since it peaked in 2016, when there were 129 million of them, according to calculations by independent Apple analyst Neil Cybart. 
Last year 48 million people unboxed new iPhones and that number continues to steadily decline. 
And yet Apple's iPhone sales have consistently made up around half of its entire revenue since 2012.
Yet with a global economy cratered by the coronavirus pandemic, even less people will be buying new iPhones, with Apple noting in its last earnings call that consumers are already holding on to their iPhones a little bit longer, and the company has for some time been using lower prices to convince customers to upgrade. 
But lower prices are just the tip of the iceberg when it comes to challenges facing the iPhone and Apple.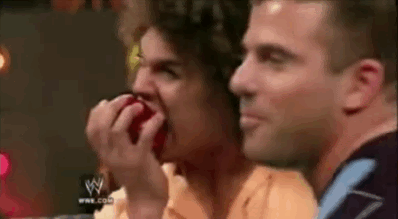 The reality is that even without the coronavirus pandemic, iPhone users (except for the most diehard fanatics) were struggling to justify a new thousand-dollar iPhone purchase which delivered incremental improvements in both hardware and software. 
Apple's dependence on the iPhone is evident – with over two thirds of the roughly 1.5 billion Apple devices out in the wild being iPhones, according to Cybart. 
And Apple is now facing increasing pressure from both regulators and developers over its App Store, on the eve of Apple's yearly Worldwide Developers Conference. 
Apple's business practices are under new scrutiny as officials in Europe announced an investigation this week into whether the App Store – the only way for most people to install apps on the iPhone – violates European Union competition laws.
At the same time, top app makers, including Match Group (-2.52%) which makes the dating app Tinder and Epic Games, publisher of popular game titles such as Fortnite, are openly criticizing Apple over longstanding App Store policies, including the company's 30% cut of digital purchases, as well as its proclivity to release software that competes with third-party apps. 
And it's not just top app developers who are railing against Apple's cut of the pie. 
Following loud complaints by David Hansson, CTO of Basecamp, a private enterprise software developer, whose email app, Hey, was rejected by Apple because of a requirement that certain apps must allow users to pay for subscription services through the app, many other smaller app developers have also been taking to social media to gripe about Apple's App Store policies. 
The App Store is one of Apple's most important services and a growing unit that brought in over US$46 billion in revenue in 2019 alone, accounting for a full 18% of the company's revenue. 
Add that to the revenue from iPhones and over 70% of Apple's revenues are either derived from the iPhone or deeply intertwined with it. 
That presents all sorts of concentration risk and could result in a particularly unexpected iPhone-led revenue death spiral. 
Consider this. 
As existing iPhone users continue to delay their upgrade to a new iPhone, the risk that they don't upgrade to another iPhone increases, both from a cost perspective and also because non-Apple smartphones have been improving in usability by leaps and bounds. 
That trend has borne out in the steady decline in first-time iPhone purchases over the past decade. 
And as iPhones garner less market share, app developers, who now have a smaller captive user base for their apps in the App Store, may be disincentivised to create a parallel iPhone app to match their Android one. 
Before the current coronavirus-induced economic shock, the global middle class was set to grow by some 160 million people a year through 2030, according to the Brookings Institution.
Even before the pandemic, most of the emerging middle class, with geographically-adjusted incomes between US$11 and US$110 a day, could barely afford a brand new iPhone SE which starts at US$400, but with the march to middle class-ness now on hold, imagine trying to sell them an iPhone 11 which starts at US$700. 
Consider also that in India, where the next few hundred million people of the nascent middle class was widely expected to come from, a smartphone with everything that you need starts at only US$180, and the challenges that Apple is facing become immediately apparent. 
Big Mac
Which means that Apple will need to get its existing iPhone user base to buy some of its other big-ticket products, for example a Mac. 
But that would also mean that Apple would need to do something it hasn't done for decades and something which revived the company's fortunes to begin with – prioritize the Mac. 
Apple hasn't really made any inroads into the personal computing market for over a decade, ever since the Macbook Air.
And in that time, Apple's neglect of the personal computing market has left the field wide open for companies like Microsoft (-0.60%) to move into hardware in a big way. 
Today, Microsoft not only makes operating systems like Windows, which has made significant strides forward in terms of stability and security, it also makes highly coveted hardware, from stunning design and creative-focused computers like the gorgeous Microsoft Surface Studio 2, to the now ubiquitous Microsoft Surface series of laptops and notebooks. 
At a time when there has been a greater focus on hardware performance, Apple is now switching tracks and may well announce in the coming week that it is moving some of its MacBooks onto its own ARM-powered chips and away from Intel (-0.77%) chips. 
That would be a mistake. 
While an Apple ARM-powered chip can easily run an iPhone, Apple may have lost its way when it comes to personal computing and forgotten just how intensive the processes and programs have evolved to, in today's context. 
To put an ARM chip into a Mac is like putting a lawn mower engine into a Ferrari chassis. 
It makes no sense. 
In previous editions of our analysis, we have already covered just how difficult it is to manufacture chips and Intel is a leader by leaps and bounds, even over AMD (+0.35%) when it comes to chip performance. 
Apple trying to make their own processor chips for their Macs is Steve Jobs-levels of hubris without Steve Jobs-levels of talent or foresight. 
Which is why buying Apple products is fine (if you must), but buying Apple stock may be another thing altogether. 
Bitcoin Finds Its Bottom For Now
One of the most satisfying feelings is reaching between your couch cushions to find spare change to pay the pizza delivery guy, and it appears that Bitcoin may have found the bottom of its couch cushions going into the weekend. 
In what has otherwise been a pretty scrappy week for the world's firstborn digital asset, Bitcoin has eased upwards over the weekend.
Going into the weekend, we saw that Bitcoin was likely to see intra and interday volatility, with limited movements up or down. 
The long trade we suggested for Bitcoin was to enter on pullbacks to US$9,240, sell at US$9,320 and set a stop loss at US$9,220 – this trade was in the money – just rinse and repeat. 
The short for Bitcoin we suggested however, when it came close to US$9,350 and taking profit at US$9,200, with a short cover at US$9,320, was out of the money. 
As we noted, Bitcoin continues to enjoy strong support at US$9,200, and we suggested that if Bitcoin could clear US$9,300 we expect another retracement towards US$9,500.
That looks more likely than ever now.
Bitcoin is trending upwards and US$9,500 remains tantalizingly within reach.
A long for Bitcoin on Monday could consider entering now around US$9,390 and selling at US$9,500 with a stop loss at US$9,325. 
Shorts for Bitcoin should wait it out, until Bitcoin tests US$9,500 and then short to US$9,400 with a short cover at US$9,550. 
Bitcoin looks set to rise and Monday in what could be the start of a crucial week for the digital asset. 
Ethereum Repairs Cracks at US$230
Ethereum has retraced as well, just like Bitcoin, erasing much of the losses over the past week to recover to US$230.
Entering the weekend, the trade we suggested for those looking to go long on Ethereum was to consider entering on a pullback to US$228.50 and taking profit at US$230 with a stop loss at US$227 – a trade that was in the money. 
The short for Ethereum we suggested was an entry at US$230 again, before shorting all the way to US$$227, with a short cover at US$231 – this trade was also profitable. 
Going into Monday, Ethereum looks to have gone bullish again. 
Longs for Ethereum can enter at US$230.50 and sell at US$233.30, with a stop loss at US$229. 
Shorts for Ethereum can wait till it hits US$235 and short to US$230 with a short cover at US$236. 
Novum Digital Asset Alpha is a digital asset quantitative trading firm.
Exclusive access to Novum Digital Asset Alpha's Daily Analysis is made in conjunction with Bitcoin Malaysia.
The information and thoughts laid out in this analysis are strictly for information purposes only and should not be regarded as an offer to sell or a solicitation of an offer to buy any security in any jurisdiction where such an offer or solicitation would be in violation of any local laws.
It does not constitute a recommendation or take into account the particular allocation objectives, financial conditions, or needs of specific individuals.
For more information about Novum Digital Asset Alpha, please click on the image below: