Finally it's Friday!
In what has been a trying week for investors, perhaps the best thing to look forward to is the market's close and a strong cocktail heading into Father's Day weekend.
With the myriad risks that the market is facing, in particular a rise in coronavirus cases, not just in the U.S. but in China as well, it's fair to say that the best thing to hope for, is nothing at all.
Stocks in the U.S. ended unchanged in a muted trading session, with the S&P 500 (+0.06%) spending much of Thursday in negative territory before ending up 1.85 points (you'd need a magnifying glass for returns like that) to end the day up at 3,115.34.
Hospitalizations in the American states of Texas, Arizona and North Carolina went up and more than a dozen states have seen the number of confirmed coronavirus cases increase in the past week, at a pace faster than the week before, according to data from Johns Hopkins University.
But concern over the rising number of coronavirus infections was tempered with positive data from the U.S. Labor Department on Thursday, which showed that the number of Americans filing for unemployment benefits edged down last week, though applications remained historically high at 1.5 million.
Markets in Asia opened mixed as investors tried to take in the conflicting signals, with Tokyo's Nikkei 225 (+0.08%) and Sydney's ASX 200 (+1.03%) up and Seoul's KOSPI (-0.43%) and Hong Kong's Hang Seng Index (-0.37%) down slightly, in the opening session.
U.S. Treasuries rose as well, as the 10-year U.S. Treasury yield slid to 0.693% from 0.732% a day earlier, in a sign of renewed caution among investors that the rally in shares of companies that are highly exposed to economic growth, has gotten ahead of actual economic growth.
Oil had a stomping trading session with the North American benchmark WTI Crude Oil (Nymex) (+0.51%) charging ahead to finish at US$39.04 as more of the world gets back on the road.
Gold remained more or less unchanged with Comex Gold (+0.13%) at US$1,733.40.
Bitcoin (-0.67%) eased lower to trade around US$9,340 (0200 GMT) in choppy trading which saw the digital asset breach the support of US$9,300 at one stage before retracing as investors start to doubt whether the recent rally that was unable to take Bitcoin past US$10,000 is still sustainable.
As we round off a challenging week for markets, investors are sitting on the sidelines and trading volumes are thinning, which makes asset prices more susceptible to large swings.
The coronavirus pandemic has once again come into sharp focus as cities, states and countries re-open for business and case numbers rise.
But should we really be surprised? What made us think that the pandemic was going to respect our re-opening schedules to begin with?
Humanitarian Coronavirus Crisis
Like the neighbor who's called the police to tell you to quieten down the house party, the coronavirus is rearing its ugly head again and threatening to throw a wet blanket on the world's summer recovery.
Beijing, the Chinese capital, which had till now been relatively insulated from the worst of the coronavirus pandemic, has seen a new outbreak from its sprawling Xinfadi vegetable market (no bats here to blame), sending case numbers there to 137.
Germany, which had in that most German of fashion appeared to have stomped out the coronavirus, has now reported that a meatpacking plant has been ordered to close on Wednesday, after hundreds of its workers tested positive.
And if we can't buy vegetables or eat meat safely, what can we do?
According to Chinese state media, schools across the Middle Kingdom's capital have been closed and taxis have been stopped from entering or leaving the city.
Over 1,300 flights or 70% of departures from Beijing's two airports have been canceled and officials in other provinces have also been rolling out a new wave of containment measures.
And while the new case numbers in Beijing are a drop in the ocean compared to the figures in the U.S., where literally thousands of people are being diagnosed with the coronavirus daily, a large scale outbreak in China's capital would be politically embarrassing to the Chinese Communist Party, which has claimed success in controlling the pandemic compared with the western world.
And even New Zealand, that most isolated of nations, is marking its first two coronavirus cases, ending a 24-day streak, with zero new infections.
Because if even Middle Earth can't be safe from the coronavirus pandemic, what chance does the rest of the earth have?
To be sure, there was always going to be a rise in coronavirus infections as the world lifted lockdowns – that was a given – what was less clear however, was the mortality rate, and whether or not new infections would overwhelm already battered healthcare infrastructure.
Right now at least, it looks like the coronavirus is winning.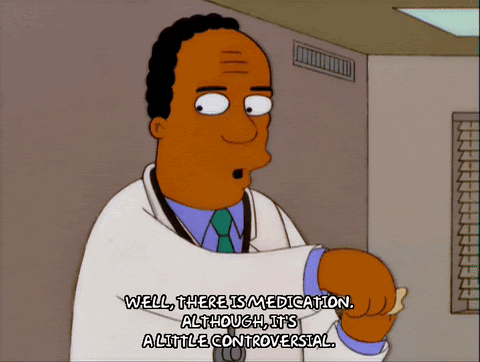 The coronavirus pandemic has killed almost half a million people around the world, and to put that in perspective, that's like a city the size of Atlanta, evaporating from the face of the earth.
And while promising, fast-moving vaccine projects are underway in China, Europe and the United States, only the most optimistic (or delusional) would expect an effective shot to defend against the coronavirus before the end of this year.
That means that we'll all be co-existing with the coronavirus well into 2021, without a shield or a bullet.
Public health officials have warned that this next phase of the coronavirus crisis will require us to reset our expectations and change our behavior – or risk losing the plot on coronavirus altogether.
The lifting of lockdowns has let to a disconnect between expectations and reality – we are nowhere close to going back to normal, yet our psyches at being able to be out and about again suggests that everything is ok.
If nothing else, all we have is a heightened sense of awareness over the dangers of catching the coronavirus – to assume that we can go back to life as it was in 2019 is simply not realistic.
Right now it's about buying time and summoning the staying power and policy flexibility to limit the destructive capacity of an expanding pandemic.
And that means that stock markets, which were always going to vacillate between irrational exuberance and bouts of extreme pessimism are going to be volatile.
Compounding the problem is the high number of asymptomatic cases of the coronavirus.
Speaking to Bloomberg, Eric Topol, director of the Scripps Research Translational Institute in California, said,
"This is the worst pandemic in 100 years. 1918 didn't have 30% of people who were infected who didn't know it. It's the stealth infection thing that adds to the mix."
And while it is unlikely that governments will have the stomach to reimpose lockdowns again, it's entirely possible that public concerns will lead to less social movement, which will weigh down on stocks or airlines, cruise operators and other companies whose fortunes are intimately tied to the economy.
Volatile as they may be, investors who can stomach the short term fluctuations may consider watching stocks of biotechnology firms which are actively working on coronavirus vaccines more closely.
Moderna (+2.59%) has seen large swings in its stock price in the darkest days of the pandemic, with conflicting results over the viability of its experimental mRNA approach to the coronavirus.
But instead of betting on whether or not the stock will shine on the back of its vaccine – bet on the fact that Moderna has federal support.
July is an important month for Moderna as it hopes to advance its coronavirus vaccine into Phase 3 Clinical Trials that month, an important precursor to a vaccine being manufactured and distributed.
And Moderna is also one of only five coronavirus vaccine candidates which have received broad federal support and funding as part of its "Operation Warp Speed" initiative.
The federal funding will help the firm to produce up to 1 billion doses of mRNA – 1273 annually, starting in 2021, if all goes well with clinical studies.
But beyond the federal support, Moderna's pipeline of products include 23 mRNA programs with 13 already in clinical testing and personalized cancer vaccine mRNA – 4157, which is being evaluated in combination with Keytruda from Merck (-0.09%).
Well capitalized thanks to its opportunistic secondary stock offering in May this year, Moderna has raised some US$1.34 billion to fund its development programs.
There is one other reason to take a look at Moderna – a vaccine doesn't need to "work" in the strictest sense to be distributed, just look at the Pentagon's F-35 fighter program for reference.
The Trump administration has already demonstrated that when it comes to the coronavirus, it's willing to throw anything at the wall in order to see what sticks.
From medically-unfounded and dangerous treatments like hydroxychloroquine to potentially fatal snake oil remedies like bleach – what more an experimental mRNA vaccine?
And with elections looming, there will be added pressure on both the Trump administration as well as health officials to allow vaccines to be distributed, even if it turns out that they provide little more than a placebo effect.
For those reasons, biotech companies that have been selected in Trump's "Operation Warp Speed" are worth watching – including AtraZeneca (-2.21%), Merck, Pfizer (-0.95%) and Johnson & Johnson (-0.42%).
Bitcoin Breaks Support at US$9,300
Bitcoin is making a progressive slide towards US$9,000, having not made an attempt over the last 24 hours at US$9,500, but don't write off the digital asset just yet. Bitcoin has crashed through supports at US$9,400 and US$9,300 and currently trades at just over US$9,300 (GMT 0400).
Yesterday, the long trade we suggested for Bitcoin was to enter at US$9,450 and selling at US$9,550, with a stop loss at US$9,400 – unfortunately Bitcoin never made a run upwards and this trade was stopped out.
The short trade for Bitcoin we suggested was to wait till it cleared US$9,550 and short to US$9,300 again, with a short cover at US$9,650 – the direction was right but the entry was off and this trade was never executed.
Bitcoin is showing considerable weakness on the back of anemic volumes – that means it can easily go either way. The down trend may abate and any upswing is likely to be shortlived – so the best thing to do is to trade the intraday volatility.
Go long for Bitcoin by entering on pullbacks to US$9,240, sell at US$9,320 and set a stop loss at US$9,220.
Short Bitcoin when it comes close to US$9,350 and take profit at US$9,200 with a short cover at US$9,320.
Bitcoin has some support at US$9,200, if it can clear US$9,300 expect another retracement towards US$9,500.
Ethereum Cracks US$230
Ethereum, much like Bitcoin has eased lower over the last 24 hours, with a much more volatile trading session.
The support at US$230 did not hold and no attempt was made to clear US$235. Ethereum continues to trade at US$228 and has bounced off US$226 with some degree of support.
Yesterday the long for Ethereum we suggested was an entry at US$233.70 and profit at US$234, with a stop loss at US$233 – this trade was profitable, albeit the profit was tiny.
The short for Ethereum was to enter at US$235 and short to US$231 with a short cover at US$237 – the short entry was placed slightly too high and this trade was never entered into.
Ethereum will track sideways for the next 24 hours or so, and is likely to continue trading rangebound between US$226 and US$229.
Those looking to go long on Ethereum can consider entering on a pullback to US$228.50 and taking profit at US$230 with a stop loss at US$227.
Shorts for Ethereum can consider waiting till Ethereum tests US$230 again before shorting all the way to US$$227, with a short cover at US$231.
Novum Digital Asset Alpha is a digital asset quantitative trading firm.
Exclusive access to Novum Digital Asset Alpha's Daily Analysis is made in conjunction with Bitcoin Malaysia.
The information and thoughts laid out in this analysis are strictly for information purposes only and should not be regarded as an offer to sell or a solicitation of an offer to buy any security in any jurisdiction where such an offer or solicitation would be in violation of any local laws.
It does not constitute a recommendation or take into account the particular allocation objectives, financial conditions, or needs of specific individuals.
For more information about Novum Digital Asset Alpha, please click on the image below: