I hope that you're having a terrific Thursday. 
Stocks took a bit of a breather yesterday, but given their whipsaw-like gyrations over the past two weeks, a small pause in the action would have been in order. 
Swinging between gains and losses for much of the day, the S&P 500 (-0.36%) snapped a 3-day winning streak and ended down slightly, at 3,113,49. 
The rally of the last 3-days was led in large part by positive retail data coming out of the U.S., but investors are also taking profit, with the narrative around policy stimulus and better than expected economic data starting to lose its effect. 
Caution was reflected in the thinner trading volumes in stocks yesterday as well, leading to larger intraday swings in U.S. stocks. 
The dollar was more or less unchanged against a basket of major currencies. 
Over in Asia, markets were all down in pre-lunch trading as the global equity rally earlier this week showed signs of fatigue. 
Seoul's KOSPI (-0.38%), Hong Kong's Hang Seng Index (-1.15%), Sydney's ASX 200 (-0.95%) and Tokyo's Nikkei 225 (-1.01%), were all down. 
U.S. Treasuries rose as well, as the 10-year U.S. Treasury yield slid to 0.732% from 0.754% a day earlier as investors started to grow cautious over the rate and pace of the recovery and the rising number of coronavirus cases in certain states in the U.S. – yields typically fall as demand and prices for government bonds rise.
Oil slid, with the benchmark WTI Crude Oil (Nymex) (-1.37%) continuing to trade above US$37 at US$37.44, as traders weighed a return of oil consumption against potential macroeconomic shocks. 
Gold ticked up slightly with Comex Gold  (+0.08%)  at US$1,737.00, on the back of thin volumes as traders made minimal moves in or out of the precious metal. 
Bitcoin (-0.38%) had a turbulent 24 hours, testing US$9,560 before falling to as low as US$9,260 at one stage before recovering to now trade at US$9,460 (GMT 0000).
Turning into Thursday, markets are due for a moment of introspection. It could be that investors are heading out to the pool or the beach and soaking up a bit of summer sun. 
That would be a good thing. 
With no new data or reports to bet on, it may not be an entirely bad idea for a bit of a pullback to provide some buying opportunities for investors who had hitherto been sitting on the sidelines and one potential bright spot may be infrastructure. 
Today we're going to be discussing one of U.S. President Donald Trump's seasonally favored topics – infrastructure! 
Gripping stuff, so stay tuned. 
Trump's Terrific Infrastructure
In the climax to Star Wars: The Empire Strikes Back where our hero Luke Skywalker faces off against his arch-nemesis Darth Vader, using the Force, Vader hurls every manner of equipment at Luke, finally sending Luke flying through the blast screen. 
In the waning days of U.S. President Donald Trump's first (last?) term, Trump is reviving a US$1 trillion infrastructure stimulus plan which he has struggled to get over the line. 
Because if (misleading) jobs reports only buoy the markets temporarily, and retail consumption data provides only a momentary lift, then it's time to throw anything and everything to move markets upwards. 
And nothing moves markets quite like another stimulus plan. 
We had suggested earlier that Trump would not have the mindspace to consider passing his "trademark" infrastructure bill – mainly because he would be preoccupied with re-election. 
But because it appears the stock market (Trump's personal gauge of his success) is not responding as dramatically as Trump would like, he's literally throwing everything and the kitchen sink at it. 
Bloomberg reported that a preliminary version of the infrastructure bill being prepared by the U.S. Department of Transportation would reserve most of the money for traditional infrastructure work, like roads and bridges.
God knows America desperately needs to fix its aging infrastructure. 
According to the American Society of Civil Engineers' 2017 Infrastructure Report Card, published every four years, U.S. infrastructure got a D+, the same grade it got in 2013, so top marks for consistency, but terrible for safety. 
All across America, bridges are crumbling, roads are so cratered they look like they belong on the set of Mad Max: Fury Road and power stations and water facilities look like they're one Homer Simpson accident away from the apocalypse. 
The American Society of Civil Engineers estimates that the U.S. needs to spend some US$4.5 trillion by 2025 to improve the state of the country's roads, bridges, dams, airports, schools and more. 
But getting an infrastructure bill funded won't be easy and the Trump administration is looking to an existing infrastructure funding law that is up for renewal by September 30, 2020 as a possible vehicle to push through the administration's plans. 
House Democrats have countered Trump's proposal with their own US$500 billion infrastructure bill, to be spent over the next 5 years, which will hardly be enough, by estimates from the American Society of Civil Engineers.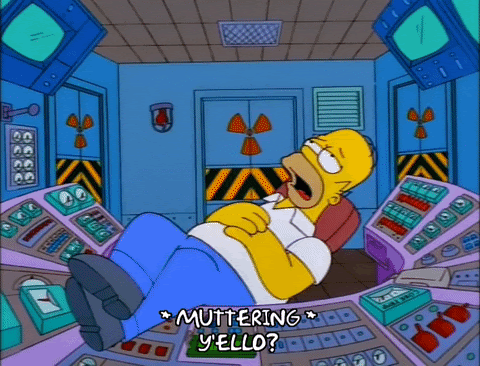 Trump has periodically called for more spending on infrastructure, when it's suited his fancy. 
Hopes for federal legislation on a US$2 trillion infrastructure bill in May 2019 were dashed, when the president walked out on a meeting, vowing not to work with Democrats unless they stopped investigating him and his administration. 
The Democratic bill to reauthorize the current infrastructure program unveiled this month does make provision for spending on roads and bridges as well as public transport and rail, so either ways, there will be renewed spending on infrastructure.
There is growing bipartisan urgency to pass a more comprehensive infrastructure bill with elections due in November, not just for the White House, but all 435 seats in the House of Representatives and 35 seats in the 100-seat Senate. 
Infrastructure spending has long appealed to lawmakers as a way to spur growth and the pandemic is renewing calls to fast-track roads and other projects. 
And with unemployment levels at record highs, a push to spend more on infrastructure could come from both sides of the chamber, which increases the odds of a bill being passed. 
Construction is labor intensive and because jobs in the construction industry generally don't require a lot of training or a college degree, could help soak up many of the service jobs and other jobs which have disappeared because of the coronavirus pandemic. 
In a speech on Monday, Mary Daly, president of the Federal Reserve Bank of San Francisco said, 
"We need to focus on investments that leverage the talent of everyone and contribute to the economy's long term growth prospects." 
And it's possible that the infrastructure measures currently being drafted by the Trump administration could be rolled out into the next round of pandemic relief. 
The Democrat-led House of Representatives passed a US$3 trillion stimulus bill in May, but that bill died in the Republican-majority Senate, over differences in how the new spending will be paid for. 
But with interest rates near zero, additional government spending may be more palatable. 
Congress has shown little concern about the over US$2 trillion allocated to curb the pandemic's economic damage and while some conservative hawks in the senate are urging Trump to turn off the spending taps, now may be the best time to borrow and spend, ever. 
According to Daly, 
"Even before the crisis, we were in an environment of low interest rates – and that is expected to continue for the foreseeable future. This makes public spending relatively cheap and easy to finance." 
And it's probably one of the best ways to reinvigorate the American economy as well. 
One of the ways that then-U.S. president Franklin Roosevelt helped America out of the Great Depression was spending on infrastructure through his "New Deal" which built roads, bridges, schools, libraries, courthouses, hospitals, sidewalks, waterworks, post-offices, museums, swimming pools, parks, community centers, playgrounds, coliseums, markets, fairgrounds, tennis courts, zoos, botanical gardens, auditoriums, waterfronts, city halls, gyms, and university unions (whew!) – most of which are still in use today, almost 80 years on. 
But more importantly, Roosevelt also instituted the Works Progress Administration, which provided federal employment to the millions of unemployed Americans until the economy recovered. 
To be sure, the legacy of Roosevelt will loom over lawmakers as they decide what to do next, especially when it comes to infrastructure. 
There will be spending on infrastructure, how much though is less clear and either ways, some stocks will benefit from it. 
Construction aggregates (concrete and asphalt) maker Vulcan Materials (-3.38%) and construction equipment maker Caterpillar (-1.44%) all fell along with the wider market, but stand to benefit when a comprehensive infrastructure bill is passed.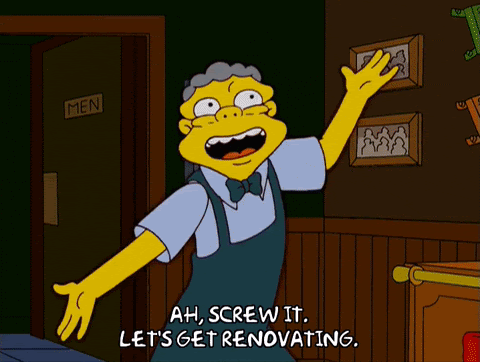 Vulcan Materials is down by 17.58% for this year after an incredible 46% run-up in 2019, but as America's largest maker of construction aggregates, primarily crushed stone, gravel and sand, as well as a major producer of asphalt and concrete, Vulcan Materials stands to gain the most from infrastructure spending because it makes all the basic raw materials used in all forms of infrastructure assets. 
In 2019, Vulcan's revenue grew 12% to US$4.9 billion and net income surged 20% to US$618 million. It spent US$239 million on operating and maintenance, US$165 million on growth projects, and US$167 million on dividends and share repurchases.
Vulcan Materials' balance sheet presents a sturdy picture, with cash flows rising steadily in the past five years and debt at comfortable levels.
And with the stock now trading at below its 5-year average price-to-earnings ratio, it's looking pretty attractive right now, especially with the potential upside from a robust infrastructure bill. 
Caterpillar understandably had a rough first quarter of 2020 and the rest of this year is likely to be challenging as well. 
But the construction equipment manufacturer has significantly reduced its cost base, long before the coronavirus pandemic hit, and when infrastructure demand comes in, it should have a higher profit margin profile, even if the downturn is extended. 
And at a time when bonds are yielding close to zero, Caterpillar's dividend (currently at 3.6%) looks mightily attractive, but is it sustainable? 
Caterpillar's management has been working for years to improve free cash flow and improve margins and while there are risks, an infrastructure spending bill as well as positive data on housing could help Caterpillar. 
Caterpillar's first quarter sales to the resource industries fell by 24%, but demand for aggregates, especially for infrastructure projects, could see demand rise in the third quarter of 2020.
And promising housing-market data, with permits authorizing residential construction rising 14.4% in May, to a seasonally adjusted annual rate of 1.22 million units, outpaced analyst expectations.
Meanwhile, housing starts, a measure of new-home construction, climbed 4.3% in May. 
All of which suggest that Caterpillar's sales to the construction industries, which was US$4.3 billion in the first quarter of 2020, a drop of 27%, could see some respite, with residential and non-residential construction demand returning. 
Bitcoin Tests Support at US$9,300
Bitcoin had a bumpy 24 hours, unable to break through the resistance at US$9,500 and unable to stay below the support at US$9,300, Bitcoin now trades just over US$9,410 (GMT 0300). 
The rapidity with which we saw Bitcoin rebound from US$9,260 suggest that Bitcoin has considerable support at US$9,300, but consolidation around US$9,500 without testing new highs capped any upside in the past 24 hours. 
Yesterday, the long trade we suggested for Bitcoin was to enter at US$9,450 and getting out at US$9,520 with a stop loss at US$9,420 – this trade was in the money. 
The short for Bitcoin was to wait till Bitcoin cleared US$9,550 and short from that level to US$9,400, with a short cover at US$9,600 – this was also a profitable trade. 
Looking over the next 24 hours, a bullish uptick is entirely possible. Having bounced back from the support at US$9,300, Bitcoin is likely to test US$9,500 again and if it sustains that level, may rally to US$9,700. 
Longs for Bitcoin can consider entering at US$9,450 and selling at US$9,550, with a stop loss at US$9,400. 
A short trade for Bitcoin would need to wait till it clears US$9,550 and short to US$9,300 again, with a short cover at US$9,650. 
Ethereum Extreme Volatility
Ethereum had an extremely volatile 24 hours, testing highs and lows alike in relatively short order.
Ethereum shot past US$237 at one stage and fell below US$228 before retracing its wider range between US$230.50 and US$235.50 to now trade at US$233 (GMT 0300). 
The long trade we suggested yesterday was to get in at US$232.80 and take profits at US$235 with a stop loss at US$232 – this trade was profitable. 
The short trade for Ethereum we suggested was to wait for an entry at US$235.50 and to take profit all the way down to US$230, with a short cover at US$237 – this trade was also profitable. 
Because Ethereum tested US$228 and bounced rapidly above it, US$230 looks like a safe level of support (for now) and expect Ethereum to make another run at US$235. 
Longs for Ethereum can try to get in at US$233.70 and take profit at US$234, with a stop loss at US$233. 
Shorts for Ethereum should enter at US$235 and short to US$231 with a short cover at US$237.  
Ethereum will track sideways for the next 24 hours or so, and is likely to continue trading rangebound between a wider range of US$230 and US$236.  
Novum Digital Asset Alpha is a digital asset quantitative trading firm.
Exclusive access to Novum Digital Asset Alpha's Daily Analysis is made in conjunction with Bitcoin Malaysia.
The information and thoughts laid out in this analysis are strictly for information purposes only and should not be regarded as an offer to sell or a solicitation of an offer to buy any security in any jurisdiction where such an offer or solicitation would be in violation of any local laws.
It does not constitute a recommendation or take into account the particular allocation objectives, financial conditions, or needs of specific individuals.
For more information about Novum Digital Asset Alpha, please click on the image below: