Welcome to the midweek. It's Wednesday and what a cracker of a week it's been! 
Markets galloped further as American shoppers, confined to their homes over the past few months thanks to coronavirus-induced lockdowns, unleashed pent up demand to shop as states reopened.
From sneakers to soda, automobiles to art, the American shopper has come to rescue the American economy, as retail spending saw a huge boost in May. 
According to the U.S. Commerce Department, retail sales, a measure of purchases at stores, restaurants and online, increased a seasonally adjusted 17.7% from a month earlier – the biggest increase in retail spending in records dating back to 1992.  
The U.S. Federal Reserve also reported a moderate increase in May's industrial production, including a pickup in manufacturing activity. 
And stocks responded. 
The S&P 500 (+1.90%) gained almost 2%, with broad-based gains in all 11 sectors of the S&P 500's groups rallying. 
Over in Asia, markets responded in that most Asian of ways – cautious optimism. 
Seoul's KOSPI (+0.34%), Hong Kong's Hang Seng Index (+2.39%) and Sydney's ASX 200 (+0.61%) were all up in the pre-lunch trading session, while Tokyo's Nikkei 225 (-0.51%), was down slightly. 
U.S. Treasuries slipped as the 10-year U.S. Treasury yield rose to 0.754% from 0.701% a day earlier as investors placed their bets on risk assets and rotated out of safe havens – yields typically rise as demand and prices for government bonds fall.
The dollar rose initially against a basket of major currencies before steadying.
Oil fell slightly, with the benchmark WTI Crude Oil (Nymex) (-2.35%) but continued to trade above US$37 at US$37.48, with traders taking a longer term view on a return to consumption. 
Gold edged down slightly with Comex Gold (-0.15%) at US$1,733.90, as traders remained watchful over inflation risks and with many investors continuing to sit on the sidelines. 
Bitcoin (+0.65%) remained more or less unchanged in choppy trading that saw the digital asset fall below US$9,400 before rallying to US$9,580 and then pulling back and now trades around US$9,470 (0130 GMT).
As we roll into the midweek, is it time to start celebrating yet? 
Not really. 
Markets are reflecting a disconnect between data and dreams and for as long as that's the case, investors can expect continued volatility.
As any surfer will tell you, the idea is to ride the waves and not fight them and right now, it looks like someone's set the wave pool to "maximum chop."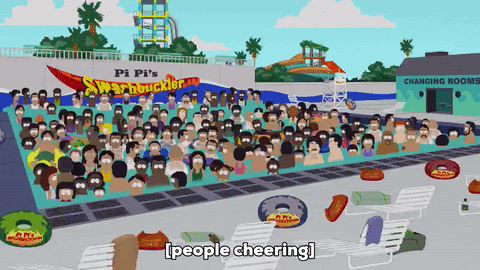 There's Only Positive & Alternative Data
May's jobs report (which was based on a glaring error that would otherwise have put U.S. unemployment closer to 20%) highlights a growing rift that investors are struggling to reconcile – a booming stock market with a moribund economy. 
And trying to read the economy's tea leaves has been challenging for analysts and economists, with data often surpassing expectations and projections. 
Take Tuesday's retail sales data for instance and last month's jobs report which were much stronger than projected and spurred dramatic rallies in stocks. 
And while a conspiracy theorist might suggest that the reason for the disconnect between data and expectations is due to machinations from the White House – that last month's jobs report was off by as much as 4.9 million more unemployed was not covered up – it just wasn't headlined. 
In fact the discrepancy in the jobs report was written into the footnote, which anyone reading the jobs report would have immediately picked up on. 
But who reads footnotes these days? 
In fact, who reads anything?
Investors seem to be betting on the basis of headlines and sound bytes and with more Americans than ever before locked up at home, retail investors, lured into the market by zero-fee apps like Robinhood, have buoyed markets with new investment demand. 
The other reason of course, that investors have been quick to look past dour economic data is the sentiment that things can't get any worse, after all we're out shopping again aren't we? 
The common wager is that while the current data on the economy is terrible, it's bound to improve and rather than miss out on a quicker than expected recovery, investors are trying to cash in on the stock market now.
Because where else is the money going to go with bond yields so close to zero?  
Americans are Shopping Again
May's retail sales increase in the U.S. comes on the back of three straight months of declining retail sales. 
Granted most of America was under lockdown in the past three months, so when Americans got their first opportunity to head out, they did what the rest of the world hoped they'd continue doing – shop. 
The retail sales report also feeds into the narrative that the worst of the economic shock from the pandemic likely occurred in late March and April, when widespread shutdowns to contain the coronavirus, as well as massive job losses put a damper on retail demand. 
Consumer spending makes up two thirds of American economic output and is the main driver of the U.S. economy, with retail sales accounting for about a quarter of all consumer spending. 
And while social distancing, lockdowns and travel restrictions took an unprecedented toll on household spending in March and April, there are some signs that the worst may be over. 
Analysts tracking various measures, including demand for gasoline, Starbucks (+1.14%) mobile application downloads and traffic in restaurants as measured on the reservation website OpenTable, are all pointing to signs of recovery. 
As America continues to reopen and acclimatize to the "new normal," consumers are expected to resume their daily activities and demand is likely to recover as well. 
So it's no surprise then that shares of retail giants like Kohl's (+8.96%) were some of yesterday's biggest gainers. 
As a non-essential retailer, Kohl's was more hard hit by the coronavirus than Walmart (+1.33%) and Target (+0.90%), which were able to continue operating during the pandemic. 
And while Kohl's has a healthy and growing digital business, it isn't nearly enough to pick up the slack for its zero in-store sales, as a result of forced closures from the coronavirus pandemic. 
Kohl's exited the first quarter of 2020 with ample financial flexibility. Late in the quarter, the retailer issued US$600 million worth of unsecured debt (which was snapped up) and refinanced its previous US$1 billion unsecured credit facility with a new US$1.5 billion secured credit facility, putting it in a solid liquidity position. 
More importantly for a retailer, Kohl's managed to clear inventory, which was down 3% year-on-year at the end of the first quarter of 2020, a testimony to Kohl's buyers, inventory management and ability to capitalize on opportunities in e-commerce. 
And while Americans who have been laboring under cabin fever for the past few months, will no doubt want to head out to physical retail locations, even Kohl's management expects higher digital sales to be a fact of life moving forward, which will put increased pressure on margins, due to the higher fulfillment costs. 
Add to that the fact that Kohl's has over a thousand stores nationwide and we're not sold on Kohl's, which only recently instituted curbside pickup. 
Instead, we'd still stick with Walmart and Target, which have proved resilient during the coronavirus pandemic and which we believe will continue to outperform as shoppers head back into stores. 
Whilst not direct competitors with Kohl's, investors looking to take a slice of retail action are better off with these slightly more defensive retail stocks which have ample upside and which are likely to weather any unforeseen shocks (such as a secondary wave of infections) that may occur. 
Tech Stars Keep Rising
Part of the reason the S&P 500 has done so well despite what ought to have been the worst economic downturn since the Great Depression (the words of the World Bank chief, not mine), is that the index is heavily weighted by technology companies now, more than ever in its history.
The trend for tech stock growth, which has shown no signs of abating in the 11-year bull market, has led to five major tech companies making up about 20% of the S&P 500.
Microsoft (+2.45%), Apple (+2.65%), Amazon (+1.66%), Facebook (+1.35%) and Alphabet (+1.81%) (parent company of Google) have benefited, as Americans have been hunkering down from the pandemic at home, spending time on social media and ordering essentials online.
Of the group, e-commerce giant Amazon saw gains of 29% this year, while Microsoft rose by some 17%, compared with the S&P 500 which is down by over 5% for the year. 
And while we've already covered why we think Apple may be overvalued (and that Warren Buffett continues to hold the stock should worry investors as well), Amazon and Microsoft have plenty more legs to run. 
The coronavirus pandemic has brought into sharp focus the value of services such as Amazon Prime, a subscription-based service which enables customers to receive their purchases in as little as 2-hours and we expect the "stickiness" of such subscriptions. 
Amazon is also the global leader in the provision of cloud computing services, through its Amazon Web Services. 
With working from home, a trend that has only been accelerated by the coronavirus pandemic, likely to be a mainstay from here on out, demand for cloud computing services will only rise. 
Coupled with Amazon's e-commerce offering and Amazon appears to be a juggernaut that is likely to provide investors with good cheer for many years down the road. 
Microsoft on the other hand, helmed by the zen-like cool of Satya Nadella is also a leader not just in software – Windows-based PCs continue to garner 90% of operating system market share and productivity tools – it also has Azure Cloud, which seamlessly integrates with Microsoft's existing suite of products. 
And as Microsoft has improved on its hardware offerings (have you seen the gorgeous new Microsoft Surface Studio 2?) with many of its laptops and tablets looking like they ought to have come from Cupertino instead of Redwood, Microsoft is almost surely eating into Apple's share of the personal computer market.
With a shift towards working from home, we see no signs of this trend abating. 
Microsoft's product offering offers flexibility (at a lower cost) to Apple's personal computing products and with greater investment in home offices likely to be the trend, we can expect that Microsoft will do well in a segment where its software already dominates.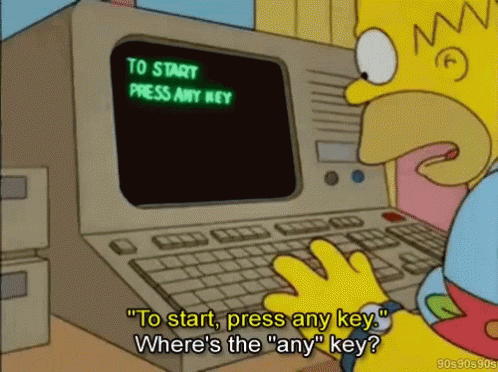 Bitcoin Bounces All Over Without Going Anywhere
Bitcoin had a choppy 24 hours which saw it driving everywhere without going anywhere.
Clearing the resistance at US$9,400, Bitcoin rallied to clear US$9,500 and maintained a period of weak consolidation at that level, before testing the support at US$9,400 and now consolidates just above that level. 
As we noted yesterday, Bitcoin continues to have real trouble crossing US$9,500 and while we anticipated a run at that level, we did not expect it to sustain the run. 
Yesterday, the long trade we suggested for Bitcoin was to enter around US$9,430 and take profit at US$9,500, with a stop loss at US$9,400 – this trade was in the money. 
The Bitcoin short we suggested yesterday was to time an entry at US$9,490 and take profit at US$9,300, with a short cover at US$9,550 – this trade however was stopped out. In hindsight, it would have been better to have waited for an entry closer to US$9,550 and short to US$9,400. 
Looking ahead, there is good support at US$9,400 and some resistance at US$9,500. Bitcoin could potentially make another run at US$9,500 and test that level as well as to test the support at US$9,400. 
Those looking to go long on Bitcoin can consider entering at US$9,450 and getting out at US$9,520 with a stop loss at US$9,420. 
Shorts for Bitcoin may want to wait till Bitcoin clears US$9,550 and short from that level to US$9,400, with a short cover at US$9,600. 
Expect continued volatility for Bitcoin, but really, what else can you expect? 
Endless Eases Through The Day
Ethereum had a slightly better run than Bitcoin and has ended higher than where it started yesterday. 
Yesterday the long trade for Ethereum we suggested, was an entry at US$227 and profits at US$230, with a stop loss at US$225 – a trade that was in the money. 
Whereas the short for Etherum we posited was to wait till it retraced to US$233 and short to US$228, with a short cover at US$235 – this trade was stopped out.
Ethereum continues to consolidate above US$232 at the moment and is showing some signs of bullishness. 
Those looking to go long can consider getting in at US$232.80 and taking profits at US$235 with a stop loss at US$232. 
Shorting Ethereum, wait for an entry at US$235.50 and take profit all the way down to US$230, with a short cover at US$237. 
Ethereum will track sideways for the next 24 hours or so, and is likely to continue trading rangebound between US$232 and US$236.  
Novum Digital Asset Alpha is a digital asset quantitative trading firm.
Exclusive access to Novum Digital Asset Alpha's Daily Analysis is made in conjunction with Bitcoin Malaysia.
The information and thoughts laid out in this analysis are strictly for information purposes only and should not be regarded as an offer to sell or a solicitation of an offer to buy any security in any jurisdiction where such an offer or solicitation would be in violation of any local laws.
It does not constitute a recommendation or take into account the particular allocation objectives, financial conditions, or needs of specific individuals.
For more information about Novum Digital Asset Alpha, please click on the image below: