I hope you had a great weekend and that you were able to enjoy some summer sun, because as states reopen in America, some leaders are having second thoughts about reopening, with the number of coronavirus infections soaring. 
While the coronavirus pandemic may have been on the backburner as major reporting agencies covered the mostly peaceful protests against racial discrimination and police brutality in the U.S., investors should expect that it will likely come to the forefront this week on reports that China's capital Beijing, has seen a new outbreak of the deadly disease. 
U.S. stock futures retreated this morning at the open on trading in Japan, with the S&P 500 futures opening 1% lower.  
Stocks in Asia were mostly lower at the open, with Tokyo's Nikkei 225 (-0.60%), Seoul's KOSPI (-0.82%), Hong Kong's Hang Seng Index (-0.94%) and Sydney's ASX 200 (-0.33%) all down at the open.
U.S. Treasuries rose as the 10-year U.S. Treasury yield slipped to 0.667% from 0.704% – yields typically fall as demand and prices for government bonds rise.
The dollar rose against a basket of major currencies as investors sought safe haven assets and sat on the sidelines to await clearer indicators.   
Oil fell, with benchmark WTI Crude Oil (Nymex) (-2.48%) trading at US$35.36 as traders grew concerned over renewed demand and the prospect of another round of lockdowns. 
Gold edged up slightly with Comex Gold (+0.22%) at US$1,7411.10, as coronavirus cases in Beijing continued to climb. 
Bitcoin (-1.82%) slipped in weekend trading, crashing through the support at US$9,400 and testing as low as US$9,250 at one stage before retracing to now trade around US$9,330 at 0100 GMT. 
Investors may have to steel themselves for what looks likely to be a choppy week for markets and because the week is likely to be volatile, it may pay to watch closely U.S. Federal Reserve Chairman Jerome Powell's semi-annual policy report to Congress this week. 
Powell has always recognized that the economic malaise wrought be the coronavirus pandemic is likely to be a long-drawn out affair – so look out for statements from the Fed which suggest a new round of stimulus efforts which may give markets a temporary boost. 
Coronavirus Strikes Back
Just when you thought it was safe to head out again – the truth is ever since the coronavirus pandemic hit, it's never been safe to head out, period. 
Every time we step beyond the vestibule of our home, we are exposed to risk of infection. 
Whether it's taking the elevator or going to the store, the coronavirus has been demonstrated to live for as little as a few hours, to as long as a week on surfaces. 
But we've been locked away for months! Surely that ought to have rid the world of the coronavirus? If there's still so many infections, what was the point of the lockdown anyway? 
We need to try to understand the pandemic in the context of the myriad unknown unknowns and unknowable unknowns that the coronavirus is. 
Let's start with a few things we definitely don't know for a fact. 
We don't know that the coronavirus takes 14 days to incubate and manifest symptoms – this is an educated guess at best, but statistically, based on what we do know, it's the only practical gauge that we have. 
We don't know how long an infected person can go without symptoms – that's the whole problem – we only think to look for a doctor when we actually get sick – and we don't know how long an infected person can be infectious to others. 
But we do know that wearing masks and keeping up Howie Mandel-levels of germophobia can prevent the spread. 
So should we expect a second wave? Absolutely. 
But should a second wave be as devastating? Probably not. 
In China, Beijing has shuttered the capital's largest fruit and vegetable supply center (no bats here) and locked down nearby housing estates as dozens of people associated with the wholesale market tested positive for the coronavirus. 
Japan, which never really went into a full-scale lockdown, saw its biggest daily spike in cases since May 5, according to TV Asahi. 
And cases are spiraling upwards in India, which saw 12,000 new cases reported for the second straight day and over 300 deaths, in a country with already over-strained healthcare infrastructure. 
With no signs that the coronavirus is a "winter epidemic," the pace of new infections is rising in 20 states in the U.S. as officials take steps to re-open businesses and the economy after a long period of lockdown. 
Texas, Arizona, Washington and Florida are among states which have also reported higher daily coronavirus case levels. 
The main concern shouldn't be so much a rise in new infections – that's to be expected with any re-opening, the main focus should be on the number of hospitalizations and deaths from the virus, because that will determine what happens next. 
The vast majority of coronavirus infections do not result in serious symptoms or death.
And those who do exhibit serious symptoms can be saved if they receive timely and appropriate healthcare treatment, which means access to ventilators and other equipment typically used to treat pneumonia. 
In that respect, the early signs of a second wave are somewhat less dramatic. 
In Florida, a state with America's largest 65-and-over population, the number of people testing positive for the coronavirus was 4.46% on Saturday, the lowest in 5 days. 
And while hospitalizations rose in Florida, on a rolling 7-day basis, they've been on a steady decline until last week, which saw a slight rise. 
These are the numbers that bear the most observation. 
Given proper treatment, social distancing and wearing masks, the coronavirus pandemic can be slowed and its impact lessened. 
That means that the pressure to lockdown economies again will ebb, which will fare well for markets. 
How did the Spanish Flu pandemic end?
If history provides any guidance, a lethal second wave of new infections from the Spanish influenza virus did strike in late 1918, just as autumn and winter rolled along, before new cases simply dropped abruptly – almost to nothing after the peak in the second wave. 
There is a distinct possibility the same thing will happen with the coronavirus. 
As cases start to ebb in the northern hemisphere's summer months, the coronavirus may simply remain dormant, before rapidly resurfacing again in the fall and winter – with a spiked increase in fatalities as healthcare infrastructure buckles under the weight yet again. 
But the brighter the flame of the coronavirus pandemic burns, the shorter it's likely to live out. 
A common occurrence with influenza viruses is that there is a tendency for pathogenic viruses to become less lethal with time, as the hosts of more lethal strains die out. 
There is research that supports the view that the coronavirus has already mutated and is somewhat less effective – particularly in the U.S. and Europe – and which would go some ways in explaining why Italy suddenly saw a drop-off in infections and death rates, despite being one of the hardest hit by the pandemic. 
Ultimately, the Spanish Flu ended through a combination of natural causes (the virus just got tired out) and more effective treatments – it's entirely possible that the coronavirus pandemic will see a similar endgame.  
Have markets gotten ahead of themselves?
It's hard to place the coronavirus pandemic within the context of the Spanish Flu, not least because that pandemic sparked off in the midst of the world's first global conflict – the First World War. 
Our current situation is nowhere close to that.
But whether or not markets are pricing in a recovery ahead of themselves yields an unsatisfactory "yes" and "no." 
The last financial crisis provided an opportunity for governments to railroad concerns over moral hazard and equipped policy makers with tools that were hitherto unavailable and unconscionable.
That means that each time markets threaten to tank, investors can take a bet that policy makers can and will intervene – they've demonstrably done so over the past decade since the financial crisis and given the depth of our current economic quagmire, it stands to reason that they will continue to do so. 
When more liquidity gets pumped into the system, it has to go somewhere. 
And with yields on the U.S. 10-year Treasury Bill close to zero – that somewhere is stocks and other risk-on assets. 
Despite the chorus of wary calls and last week's decline, the S&P 500 is still up 36% from its March low and down just 5.9% for the year – buoyed in large part by technology giants such as Microsoft (+0.79%) and Facebook (+1.85%).
These two tech giants are likely to continue to do well, regardless of how the coronavirus pandemic plays out because of their timely product offerings which are likely to endure. 
Microsoft's Teams provides a robust internal communications tools for more established firms which have had to make the adjustment to working from home. It's Azure Cloud offering is also gaining market share and enjoys strong synergies with Microsoft's existing suite of productivity tools – making it an obvious choice for corporate users. 
Facebook's launch of its own streaming service leverages the switch to an increase in home-based entertainment, particularly video games, which have soared in popularity as much of the world remained in lockdown. 
And given the addictive nature of video games, Facebook's streaming service for content creators – in particular gamers, could not have come at a more opportune time – which has helped the social media giant create an alternative revenue stream, at a time when the revenue streams of countless other companies have all but dried up. 
Some analysts are suggesting that because caution took hold in the early days of the pandemic, stocks could still have more to run as investors are drawn into the market. 
With high levels of cash being held, investors could pour into stocks and other more speculative assets as well, such as Bitcoin. 
And when traders abandon their bearish wagers, a rally could be supported.
There was no shortage of investors skeptical over the nearly 11-year bull run in stocks that ended abruptly this year, mainly because those investors were still analyzing markets from the lens of the past. 
The Fed has demonstrated repeatedly that it will do what it takes to buoy markets – whether it's bond purchases or the provision of overnight liquidity when credit markets tighten or threaten to freeze up, the central bank has acted as a backstop that has ensured that markets only travel in one direction.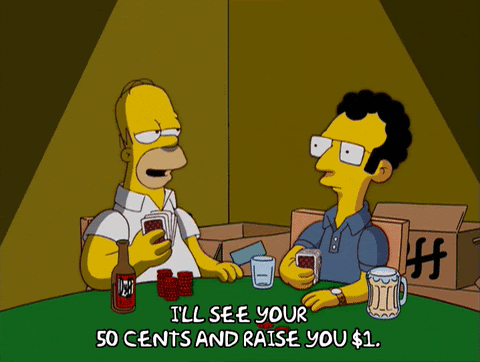 Defensive Plays In A Second Wave
While large tech firms are expected to continue growing, as tools such as video conferencing now become a necessity rather than an option, we'd hold back on companies whose fortunes are deeply intertwined with the performance of the economy. 
Stocks are likely to run ahead of economic recovery in the near future.
And a likely second wave of infections will see increased demand from companies such as Top Glove (+4.53%), the world's largest manufacturer of latex gloves from natural rubber, which demand will only increase, not just in the healthcare sector, but in any frontline post-coronavirus face-to-face business moving forward. 
With a price-to-earnings ratio of 66, Top Glove is expensive and given its 1-year return of 244%, has already seen substantial earnings for investors. 
But demand for Top Glove's products is likely to be inelastic (unlike its gloves) and that should mean that despite the premium, it ought to be a good defensive play, regardless of how things progress.
Bearing in mind that up till recently, investment in healthcare infrastructure and consumables had been lagging and there will be increased public pressure to restock American hospitals and to prepare more adequately for the next pandemic, which should ensure continued demand for Top Glove's products. 
And as geopolitical tensions heat up, in particular because China has made it infinitely clear that it is not legally-bound to respect Hong Kong's 50-year autonomy, defense contractors such as Raytheon Technologies (+4.01%) are also likely to do well.
Around this time last year, United Technologies announced their plan to create an aerospace and defense behemoth with Raytheon, with a combined total of about US$75 billion in sales. 
It's rare that the commercial aerospace and defense industries move in tandem and with the arrival of the coronavirus pandemic, the merger of United Technologies and Raytheon almost seems prescient. 
In contrast to the commercial aerospace sector that has seen global air travel fall off a cliff, the legacy defense business of Raytheon has remained healthy and cash continues to flow from governments committed to supporting critical infrastructure investments. 
And unlike other businesses, the coronavirus pandemic has done little to dent Raytheon Technologies' prospects. 
In a conference with UBS Group (a bank) on June 2, Raytheon Technologies CEO Toby O'Brien said, 
"We generally see the year playing out consistent with how we saw it at the beginning of the year."
How many firms' CEO can claim that?
With its defense business likely to generate about US$3.5 billion of free cash flow this year, its defense division will help offset what's expected to be break-even performance from the legacy United Technologies aerospace units. 
And while other technology companies have hogged the limelight, Raytheon Technologies trades at a P/E ratio of only 8, which compares favorably to the S&P 500 average of 26 and the defense industry average of 34. 
Bitcoin Tanks
Over the weekend, Bitcoin managed to stay firm at US$9,400, with an unexpected round of bargain hunting in stocks last Friday, providing some support for speculative trading activity in the world's first-born cryptocurrency. 
That enthusiasm for risk has waned somewhat going into the second week of June. 
Bitcoin continued its descent and as of 0300 GMT has since crashed through the support at US$9,300. 
The long trade for Bitcoin we suggested over the weekend was to enter at US$9,400 and sell at US$9,550 with a stop loss at US$9,350 – this trade was stopped out with a small loss. 
The short trade that we had set up for never materialized – to short Bitcoin at US$9,500. 
In the last 24 hours, multiple attempts to resuscitate Bitcoin past US$9,400 have been in vain and Bitcoin looks threateningly close to testing the support at US$9,200. 
With each subsequent low lower than the last, there is a real risk that Bitcoin may not hold US$9,000. 
Those looking to go long on Bitcoin can consider entering at closer to US$9,250 and selling at US$9,400 with a stop loss at US$9,100. 
Shorts for Bitcoin can wait till Bitcoin tests US$9,300 again and short all the way down to US$9,000, with a short cover at US$9,400.
There is substantial bearish sentiment for Bitcoin in the immediate 24 hours, but longer term, there are still significant indicators in the positive – the current consolidation at the US$9,200 level could go either way at the moment. 
Ethereum Endures
Ethereum plotted roughly the same course as Bitcoin, crashing below US$230 for the second time in a week so naturally the long trade we had suggested on Sunday was stopped out. 
Specifically we suggested going long on Ethereum, to consider an entry at US$237 and selling closer to US$240 with a stop loss at US$235 – this trade was stopped out. 
The short trade we suggested never materialized, which was to wait for an entry at US$240. 
Ethereum saw a decline along with Bitcoin and moved relatively rapidly over the last 24 hours to crash below US$230. 
Looking ahead, there is evidence of some consolidation just below US$230 – and Ethereum could go either way at the moment. 
Shorts for Ethereum can wait till it tests US$230 again and short to US$220 with a short cover at US$232. 
Those looking to go long in Ethereum can enter at US$227 and sell at US$230, with a stop loss at US$225. 
Ethereum, much like Bitcoin has made a bearish turn and is experiencing continued weakness for now, both in volumes and price, expect even US$220 to be tested in the medium term. 
Novum Digital Asset Alpha is a digital asset quantitative trading firm.
Exclusive access to Novum Digital Asset Alpha's Daily Analysis is made in conjunction with Bitcoin Malaysia.
The information and thoughts laid out in this analysis are strictly for information purposes only and should not be regarded as an offer to sell or a solicitation of an offer to buy any security in any jurisdiction where such an offer or solicitation would be in violation of any local laws.
It does not constitute a recommendation or take into account the particular allocation objectives, financial conditions, or needs of specific individuals.
For more information about Novum Digital Asset Alpha, please click on the image below: