I hope this email finds you well and that you're having a fantastic Friday, because markets? Not so much. 
In what can only be described of as collective delusion, stock markets were making out like they had nothing to do with the actual economy, having rallied last Friday to erase all of 2020's losses, but now just a week later, investors are starting to experience what's known as "buyer's remorse." 
But really, what were we expecting? 
Have we found a cure for the coronavirus yet? Nope?
Ok. Maybe a vaccine? Nada.
Are our malls packed with shoppers, is there a car in every driveway and a chicken in every pot? Not even close. 
Which is what made last week's jobs reports from the U.S. Bureau of Labor Statistics more of a fairytale than fact – in fact, a footnote in the jobs report clearly stated that it was off by as much as 4.9 million workers, unemployment ought to have been reported to be much higher. 
Buoyed by patently wrong figures, investors headed to the markets, buying up airlines and cruise operators and other stocks which had languished in the wake of the coronavirus. 
But investors have had their talking to by the grandfather of the markets, U.S. Federal Reserve Chairman Jerome Powell who made infinitely clear that we are far from the end and painted a somber portrait of the economy. 
That lecture, coupled with a fierce resurgence in coronavirus cases in the U.S., was enough to send stocks in the S&P 500 (-5.89%) plunging, led mainly by airlines, cruise operators and banks, which had only a week earlier seen a surge. 
Asian stocks recovered some of the early losses by midday and traders can look forward to a brief respite from the selling as they tuck into their lunches (from home most likely). 
At 0400 GMT, stocks in Tokyo's Nikkei 225 (-0.65%), Hong Kong's Hang Seng Index (-1.30%) and Sydney's ASX 200 (-1.74%)  and Seoul's KOSPI Index (-2.31%)  were all down, but are up from their day lows. 
The dollar continued its advance against other currencies as investors sought safe havens in bonds, with the 10-year U.S. Treasury yield sliding further to 0.692% – yields typically fall as prices of bonds rise. 
Traders also dumped oil on renewed fears that a second wave of coronavirus infections in the U.S. would dampen demand, with WTI Crude Oil (Nymex) (-1.68%) falling to US$35.73 and continuing its slide. 
Gold remained firm, slipping slightly with Comex Gold trading at US$1,733.10 (-0.39%) while Bitcoin (-4.61%) fell, coming close to testing the support at US$9,100 at one stage, before rapidly retracing and now hovers around US$9,370 at 0430 GMT. 
As much as it should be TGIF – Thank God It's Friday, it's pretty evident that investors would rather it have been last Friday. 
What a difference a week makes – those were far more idyllic times, where even protests and pandemic had nary an effect on markets. 
Rolling into the weekend, investors are having to face the reality that markets obey rules too and that trees do not grow to the sky, no matter how much we may talk them up. 
But Friday it is, so if you're lucky enough to head out to a bar tonight, enjoy the moment, it's impossible to say how long that's going to last. Fancy a drink? Make it a double. 
Because buckle in, we're in for a rough ride. 
What Were We Expecting, Seriously?
When you teach someone to swim for the first time, do you throw them into the pool – to live or drown? A game of aqua Russian roulette perhaps? 
Yet that is precisely what America did when it lifted lockdown restrictions. 
Bad enough that federal authority to determine the manner and duration of lockdowns was devolved to state jurisdiction in what is a global pandemic, when it was time to lift lockdowns, the post lockdown measures were inconsistent as well and Washington left it up to the states to decide. 
Is it any surprise then that cases would spike in the U.S.? 
And to make matters worse, some states in America, that were largely spared during the early spread of the coronavirus pandemic, are now seeing record hospitalizations, leading many experts to fear that loosened restrictions and the approach of summer have led many Americans to start letting their guard down. 
According to data compiled by Johns Hopkins University, there are now over 2 million confirmed coronavirus cases in the U.S. and over 113,000 Americans have died from the pandemic. 
In Arizona, ICUs in the state approached 80% capacity, while Texas set three straight days of hospitalization records this week, and Utah hospitals have hit records twice in hospital admissions, since restrictions were eased. 
To be sure, there was always going to be a rise in coronavirus cases as lockdowns were lifted, the bigger question then is whether that rise is commensurate with a second wave. 
There are of course several ways to interpret the data. 
If we consider that the states where outbreaks are most aggressive, are states that did not have as severe of an experience in the early days of the pandemic as othere – so there's less recognition of the threat – then there is some hope.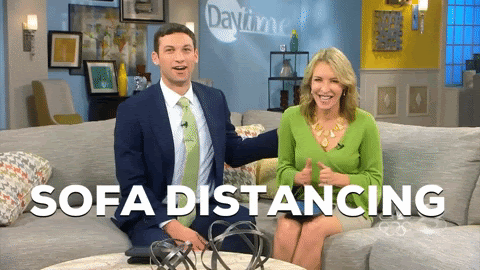 Whereas a New Yorker might now wash his or her hands after every contact with the outside, someone in Dallas may not – simply because Texas never experienced the widespread pandemic that states like California and New York did. 
According to state data, hospitalizations in Texas for severe cases of the coronavirus are up 42% since May 25 and in June, hospitalizations in the state have averaged 1,882 daily, compared with 1,672 in May and 1,515 through most of April. 
But, and this is important, some states that experienced higher rates of infection but had delayed openings, such as New York, are actually seeing a decline in hospitalizations. 
The disparity in the experiences of individual states is entirely to be expected – it's always someone else's problem until it's not. 
Which means that it's important to sift through the headlines when trying to figure out if things are really getting worse. 
America is not one large contiguous amalgam – it is a massive land – there are going to be regional differences in the experience, handling and response to the coronavirus pandemic. 
So instead of looking at the overall number of infections, a more valuable measure is how California and New York – two of the most economically dynamic and important states in America are responding – and so far at least, so good. 
Yes infections in California are still occurring, but the number of new reported cases is flattening out, as are the number of deaths, even after the state has re-opened. 
It's still early days in New York, but New York City in particular, bears close observation. 
If a city as densely populated as New York City can come out of lockdown and not experience a second wave of coronavirus infections, the rest of America should literally breathe easier. 
Cases rising in and of themselves do not a second wave make – the key is to figure out if the lockdown worked at all. 
Just looking at overall coronavirus case numbers alone is misleading – because if California and New York can get out of lockdowns relatively unscathed, then not just the rest of America, but the rest of the world has a chance.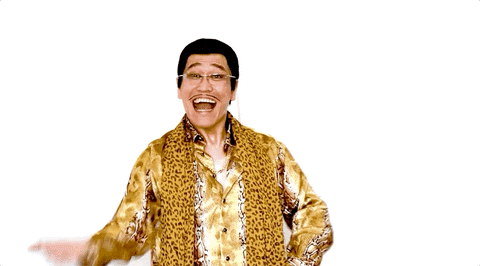 Banking on America
Unsurprisingly, shares in banks and manufacturers were among the hardest hit in as many days, headlined by Bank of America (-10.04%) which took a beating. 
But that doesn't mean that Bank of American is inherently a bad buy. 
Bank of America demonstrated resilience in investment banking through the first quarter of 2020 – arguably one of the toughest times to make money – yet it saw a 9% increase in processed transactions year-on-year, despite a 20% decrease in investment banking transaction volume across all banks. 
And according to the Federal Deposit Insurance Corp, Bank of America is also the No.1 bank for deposits in the U.S., with over US$1.5 trillion at the end of the first quarter of 2020, down 5% from 2019, but impressive, considering the low interest rate atmosphere. 
Against this backdrop, when depositors realize that their deposits are not working hard enough, Bank of America's many other business units will have an opportunity to cross-sell to a captive audience. 
Bank of America has also invested heavily in technology, which reduces its reliance on physical branches and its focus on helping individual clients turn to digital services to take care of their banking needs, will mean that the bank can start to shutdown expensive branch locations if it should need to find some way to reduce costs in the near future. 
With a price to earnings ratio of just 10.22, Bank of America is still cheap compared to its competitors and one of the few stocks left on the S&P 500 whose P/E ratio is (somewhat) within the realm of contemplation. 
To be sure, Bank of America's earnings have been hit in the first quarter of 2020, but it has a solid cash position, with its massive cash deposits, and is trading for a slight premium over tangible book value per share. 
On that basis, and assuming that California and New York do not see a second wave of the coronavirus pandemic, the stock is certainly worth a second look at US$23.93. 
Caterpillar Crawls
Another stock that took a beating yesterday was the world's largest maker of construction equipment – Caterpillar (-8.22%), but does the company have what it takes to transmogrify into a butterfly when the economy rebounds? 
As the world's largest maker of construction and mining equipment, Caterpillar's stock has yet to eat the dirt just yet. 
Even though the economy has taken a body blow and Caterpillar has struggled during the lockdown, the stock has still rallied from its March lows. 
And while economies are reopening and the stock deserved a bounce, investors may want to think twice about picking up this stock "on the cheap." 
Unlike Bank of America, which surprised with resilient revenue numbers, particularly for its investment banking division, Caterpillar surprised, but in a bad way, with earnings per share off by 9% on analyst estimates. 
The firm also missed on revenue targets and commented that the 2nd quarter of 2020 will likely be far worse than the first quarter. 
And while there was an outside chance that U.S. President Donald Trump would swing back round to champion his infrastructure bill, other more pressing issues – including the coronavirus pandemic and protests against racial injustice have overtaken his attention. 
With his eyes firmly on re-election in November, the soon-to-be lame duck president is unlikely at this stage to have sufficient mindspace beyond appearing at rallies and stirring up supporters to make any leaps forward on infrastructure. 
Meanwhile, Congress is stymied as well, distracted by the pandemic and preoccupied with passing new spending bills that provide direct aid to constituents, rather than mend America's badly depleted stock of infrastructure. 
That means that in the immediate term, the outlook for Caterpillar is pretty bleak, regardless of the reopening of economies. 
But that's not to say that Caterpillar should be written off completely. 
In the previous slowdown from 2015-2016, when the Chinese economy was starting to cool, management at Caterpillar had taken a knife to its cost base to focus on growing recurring revenue from aftermarket sales of parts and other services, which helps to generate higher margins and free cash flow, even during periods of economic decline such as the present. 
It remains to be seen whether these cash flows can more than make up for the drop in revenue from lower sales of new equipment. 
Given that the industries which Caterpillar served are so intimately intertwined to macroeconomic conditions, its fortune rises and falls with them. 
But those in the construction, infrastructure, mining, oil and gas, power generation and rail industries may choose to keep their equipment for longer and spend more on maintenance – and that's where Caterpillar's strategy, honed four years ago, may provide resilience under the shadow of darkened economic conditions. 
Either way, Caterpillar is a no-go at the moment. It just isn't cheap enough yet to warrant a buy, especially when it's unclear where demand will ultimately come from. 
Bitcoin Bombs
Did you notice the crash in gold prices yesterday? No? That's because gold didn't crash. It remained resilient as investors panicked and sold out of the stock markets. 
Yet those likening Bitcoin to the equivalent of digital gold and therefore a hedge in times of crisis were naturally disappointed to witness Bitcoin crash along with the other risk assets in the market.
But Bitcoin maximalists may take some comfort that on a day when the S&P 500 fell by almost 6%, Bitcoin only shed 4.69% – demonstrating yet again that the Bitcoin narrative hasn't been fully written in stone yet. 
One part risk asset, one part future-proof store of value, Bitcoin was at US$9,900 for the most part before U.S. stocks sent the world's favorite cryptocurrency plunging to as low as US$9,100 at one stage before recovering rapidly. 
We were skeptical of the long position on Bitcoin yesterday – because that close to US$10,000 meant that the downside risks far outweighed the upside potential.
Yesterday we stressed that if a trader insisted on a long position for Bitcoin, to enter as close as possible to US$9,900, ideally at a point even below that and target to sell at US$10,100 – a push would see an overshoot, and to set a strict stop loss at US$9,820 – this trade was stopped out with a small loss. 
Whereas the short that we suggested for Bitcoin, to wait for an entry at US$10,300 never materialized. 
Ultimately, macroeconomic factors weighed more heavily on Bitcoin to see it plunge, and it now trades at US$9,370.
Bitcoin is inching upwards currently and has shown strong support above US$9,200. We do not anticipate any fall below US$9,000 for now. 
Those looking to go long on Bitcoin have the potential to enter now. Try to get in around US$9,350 and sell at US$9,500 with a smaller, more speculative exit at US$9,700 – set a stop loss at US$9,250. 
Shorting Bitcoin will require some patience, if a position can be entered into at all. Wait for an entry at US$9,700 and short all the way down to US$9,400 with a short cover at US$9,800. 
Bitcoin is showing more upside potential for now. 
When U.S. markets open for Friday, a sharp spike in stocks (because of overselling on Thursday) would see Bitcoin rise accordingly as well. That Bitcoin has not fallen below US$9,000 is a good sign for bulls. 
Ethereum Endures
Ethereum moved more or less in lockstep with Bitcoin and has found a new trading range between US$232 to US$234. 
Falling to as low as US$226 at one stage, Ethereum quickly bounced back up to retrace and now consolidates at around US$233. 
The long trade on Ethereum we suggested yesterday was to try to enter as close to US$248.50 as possible and exit at US$250, with a stop loss at US$248 – incredibly (and thanks in no small part to the timing of the trade), this trade was in the money. 
The short for Ethereum we suggested setting up at US$250 and taking profit closer to US$244, with a short cover at US$252 was also in the money when the position reversed. 
Ethereum is likely to ascend along with Bitcoin, but at a more glacial pace. 
Those looking to go long on Ethereum can consider getting in at US$233 and exiting at US$236 if Ethereum takes a bullish turn – set a stop loss at US$230. 
Shorting Ethereum will need to wait, time an entry at US$236 and short to US$230 with a short cover at US$238. 
Ethereum is demonstrating evidence of consolidation at US$233, suggesting a push back towards the US$240 level is possible – a lot will depend on how Bitcoin and the stock market plays out on Friday.  
Novum Digital Asset Alpha is a digital asset quantitative trading firm.
Exclusive access to Novum Digital Asset Alpha's Daily Analysis is made in conjunction with Bitcoin Malaysia.
The information and thoughts laid out in this analysis are strictly for information purposes only and should not be regarded as an offer to sell or a solicitation of an offer to buy any security in any jurisdiction where such an offer or solicitation would be in violation of any local laws.
It does not constitute a recommendation or take into account the particular allocation objectives, financial conditions, or needs of specific individuals.
For more information about Novum Digital Asset Alpha, please click on the image below: