I hope you had a great weekend and if you're emerging from a lockdown, that you managed to enjoy a meal at a restaurant, a gathering with friends and family, or a day at the beach soaking in the summer sun. 
Because June may have marked a turning point for the markets. 
Last Friday, to cap off a stellar week for stocks, the S&P 500 soared within inches of the all important resistance of 3,200 points, closing at a high of 3,193.93 after an unexpected rise in American employment stunned investors and fueled hopes that the world's biggest economy was beginning to recover from the coronavirus shock. 
The unemployment rate in the U.S. fell sharply and unexpectedly to 13.3% as the American economy added 2.5 million jobs in May.
Stocks in Asia rallied this morning on last Friday's news, with shares in Tokyo's Nikkei 225 (+0.97%), Hong Kong's Hang Seng Index (+0.63%) up at the open and Seoul's KOSPI Index (-0.13%) bucking the trend with only a marginal pullback. Australian markets are closed today for a holiday. 
Investor sentiment remained bullish as the dollar declined against a basket of major currencies while the 10-year U.S. Treasury bill retained last week's losses at 0.899% – yields typically rise when bond prices fall. 
Oil pared back some gains, dipping below US$40 a barrel with WTI Crude Oil (Nymex) (-0.18%) trading at US$39.48 while gold now trades below US$1,700 with Comex Gold (+0.40%) at US$1,689.70 – suggesting a shift into risk, as concerns over the coronavirus pandemic's impact on the global economy wanes.  
Bitcoin (+0.77%) fell briefly to US$9,450 before recovering to now trade around US$9,750 (GMT 02:00). 
Welcome to the second week of June! 
Could the worst of the coronavirus pandemic really be over?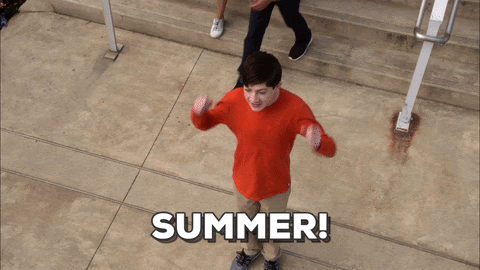 Is It Safe To Come Out Yet?
For millions of workers in America, the summer is starting to turn around.  
After 20.7 million layoffs in the month of April, June could not have come sooner, with the hardest-hit industries, which happen to also be the most labor intensive, rehiring again, including in leisure, hospitality, construction, retail, education and healthcare. 
The improvement in the U.S. labor market will no doubt fuel hopes that the U.S. may experience a more rapid economic turnaround than was initially anticipated.  
But while last Friday's job numbers were good, unemployment in the U.S. still remains well above its peak following the financial crisis. 
For now at least, it appears that Washington's US$3 trillion fiscal stimulus measures have worked and may have helped to prevent the U.S. economy from falling into an even deeper downturn. 
Last month, billions of dollars of federal funds flowed into the economy via checks to individuals, unemployment benefits and loans to small businesses. 
And with the U.S. Federal Reserve's aggressive easing of monetary policy, stock markets rallied. 
The S&P 500 has already rallied over 40% from its lows in March and erased nearly all of its losses for 2020, down just 1.1% for the year. 
In a year which the International Monetary Fund had likened to the "Great Depression," it's almost as if markets were down with the flu for a couple of months, but central bank chicken soup has saved it. 
To be sure, the IMF's penchant for hyperbole was absolutely necessary. 
Because if there was any hesitation on the part of central bank's intervention to shore up markets, or governments to save jobs, 2020 could well have heralded the start of another Great Depression. 
For now at least, the worst seems to have been avoided. 
Now all eyes will be on the Fed and lawmakers to see if they will continue to deploy the resources necessary to shore up the economy. 
House Democrats want as much as U$3 trillion in additional spending to aid state and local governments and extend jobless benefits beyond their expiration in July, but their Republican colleagues and the White House are seeking a smaller package of US$1 trillion, centered mainly around more tax cuts. 
In light of the better than expected jobs report on Friday, some Republicans, already concerned about the yawning budget deficit, may turn even more hawkish and decry additional spending, while Democrats argue that spending is necessary to avoid another relapse. 
To be fair, it's entirely unclear what portion of job creation can be attributed to Washington's Paycheck Protection Program and what portion to the fact that the U.S. economy is reopening – there is a clear and present danger that a sudden withdrawal of protections in July may cause companies to start laying off workers again. 
And it's not as if everything is back to normal again. 
Restaurants in many states are still half empty, with social distancing measures keeping them that way for some time to come.
Malls, which were already on the decline before the coronavirus pandemic are still emptied out shells. 
And international travel out of the United States is less than a fifth of its pre-pandemic levels.
Everything is far from hunky dory and risks continue to remain, but investors concerned about missing out on a rally, can do better than to bet the farm on stocks which pose so-called "high contagion risks," such as airlines, hotels and entertainment companies.  
Tech For The Pandemic, Tech For The Future
While the S&P 500 is down 1.1% for the year, an amazing feat considering the depth and scale of the coronavirus pandemic, the tech-heavy Nasdaq Composite is up a full 9.4% for the year, outperforming every asset except Bitcoin which is up over 34% for the year. 
From hedge funds to individuals, investors are pouring into popular tech stocks, contributing to a booming tech rally that is leading major indices higher, even as economic uncertainty related to the coronavirus continues to linger. 
Powered by advances from Apple (+2.85%) to Amazon (+0.91%), the Nasdaq Composite eclipsed its February intraday record on Friday, ending just below a new peak on a closing basis. 
And like a Black Friday sale event, the rally in tech stocks is drawing in retail investors, for fear of missing out. 
When stocks tumbled earlier in the year, the number of retail investors trading through brokerages such as TD Ameritrade (+2.53%), Interactive Brokers (+0.07%) and Charles Schwab (+2.74%) rose, as did signups on zero-fee platforms like Robinhood, which powered the recovery, particularly in tech stocks. 
And if markets should pullback again, many of these investors say that they are ready to buy tech stocks on the cheap, but as any student of the market will tell you, relying purely on retail investor sentiment is risky business. 
Technology stocks as a whole have already gained some 11% this year alone, while popular tech stocks have put on more than 25% this quarter. 
Following their recent gains, four major technology companies now make up over a fifth of the S&P 500's value – Facebook (+1.98%), Amazon (+0.91%), Alphabet (parent company of Google) (+1.82%) and Apple. 
Just five years ago, the concentration of market value in the S&P 500's largest companies was just 12%, today it's 20%.  
That means increased risks not just for tech stocks, but for the S&P 500 as a whole, because volatility in these four companies would lead to volatility in the index itself – the tail does wag the dog. 
Shares in these four tech companies are also popular among traders who frequently buy and sell stocks to capitalize on short-term opportunities, with options trading of tech companies increasing on retail brokerages such as TD Ameritrade, Charles Schwab and Interactive Brokers as well as Robinhood. 
With the pandemic keeping millions of Americans at home and sports betting closed with major sporting league seasons either cancelled or postponed, both amateur gamblers and wannabe day traders have taken to the markets like punters to the races. 
Speaking with the Wall Street Journal, Reza Shahsavari, a manager of a medical practice in Southern California conceded,
"It's become an addiction to where I want to wake up and look at the stock market in the morning." 
And while trends like artificial intelligence, 5G and big data analysis are likely to support some of these stocks for years to come, the rising popularity of options will mean that investors may have to stomach some big swings on these stocks in the short term. 
To be sure, there are several risks – the technology sector is a part of the economy, but it isn't the economy. 
And while well-paid tech workers can continue to shop at Target (+1.31%) or buy their stuff on Amazon, unless there is meaningful recovery in the traditional sectors of the economy (the companies which actually advertise on these tech platforms), tech will be dragged down eventually as well. 
Some tech stocks, particularly Apple, are looking overvalued and there is the risk that even tech stocks are not immune, if the pandemic spreads in unexpected directions. 
It's unclear if the way we work, shop and dine would have changed irreversibly post coronavirus lockdowns and it's naive to think that tech lives in its own bubble immune to the pandemic. 
Because if we're headed out less, not necessarily due to fear of contagion, but more because of inertia and the convenience of having everything brought to us, the urge to get a new iPhone to show off to our friends, or buy a new outfit for a night out on the town will necessarily diminish. 
The average American buys 68 pieces of new clothing a year – a number that will most certainly come down for 2020, but is less clear if it will see a significant bump up, post pandemic, which means that fast fashion retailers who have shuttered their stores, may continue to see those stores shuttered.  
Entertainment tastes as well will change, including a move to video games and more home-based entertainment options, as well as enjoying the outdoors, but an avoidance of crowded spaces like malls and movie theaters.  
That provides plenty of opportunities for companies such as Nvidia (+1.75%), which manufactures high-end graphics cards for video gaming as well as the hardware which companies such as Microsoft (+2.34%), Amazon and Google use for their cloud computing services.
Makers of outdoor apparel such as Columbia Sportswear (+3.20%) and VF Corporation (+6.58%), which owns brands such as The North Face and Timberland will also do well as Americans bifurcate into extremes of outdoors and indoors entertainment, with less in between. 
As more companies adapt to working from home, the demand for cloud computing and secure video communications will increase, which means that Twilio (+1.90%) and Zoom Video Communications (-1.31%) will endure regardless of the coronavirus pandemic situation.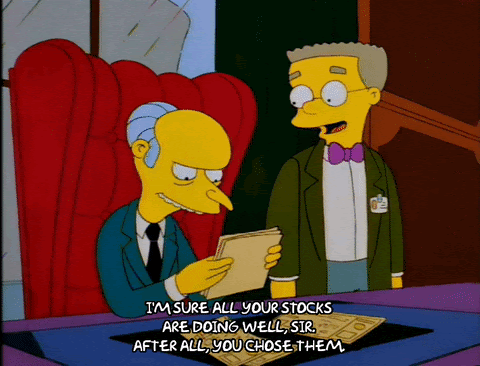 Bitcoin Basically Sidling Upwards
Bitcoin is edging upwards and heading to that all-important US$10,000 level yet again, but pulled back over the weekend, testing US$9,400 at one stage before rapidly rebounding. 
Over the weekend we suggested that those bullish on Bitcoin could consider going long, entering at US$9,800 or near that level and selling at US$9,950, with a stop loss at US$9,720 – this trade was stopped out. 
Bitcoin was unable to breakout from US$9,800 and ultimately collapsed to lower levels before regaining lost ground. 
The short we recommended for Bitcoin was to wait till it headed towards US$9,900 and short all the way down to US$9,500, taking profits at levels in between of your choosing but setting a stop loss at US$10,000 – Bitcoin ultimately did not make it to US$9,900 and this trade was never taken. 
Bitcoin did however trade as high as US$9,880 at one stage and did fall to as low as US$9,400. 
Bitcoin appears to be consolidating at US$9,700 currently and a bullish pennant has formed again, suggesting another push. 
If Bitcoin can sustain a push past US$9,800, expect another rally towards US$10,000. 
Those looking to go long on Bitcoin can consider entering at US$9,750 and taking profit at US$9,900 with a stop loss at US$9,670. 
Shorting Bitcoin would require some patience, wait for an entry at US$9,800 and short all the way down to US$9,400, taking profit at US$9,600 and US$9,500 along the way, with a short cover at US$9,900.
Bitcoin is likely to look bullish in the short term and a run towards US$10,000 remains another distinct possibility. 
Ethereum
Ethereum saw some successful trades over the weekend. We suggested those looking to go long on Ethereum consider entering at US$243 and selling at US$246, with a stop loss at US$242 – this trade was profitable. 
Whereas the short we suggested was to wait for an entry at US$245 and take profit at US$240 with a short cover at US$247 – a trade that was also profitable.
Ethereum had a choppy weekend, trading volatile between US$235 to US$245 and now rests around US$244. 
Those looking to go long on Ethereum should probably wait it out, the next level is US$250 and if a trade must be made, enter at US$244 and sell at US$249 with a stop loss at US$241. 
Shorting Ethereum would need a setup at US$247 and shorting all the way down to US$239 with a short cover at US$250. 
Ethereum is showing some slightly bullish sentiments for now and a run towards US$250 is a possibility, but it's also retraced Bitcoin's moves over the weekend, strengthening its existing correlation with Bitcoin.
Traders can take their cues from the moves of Bitcoin to forecast moves in Ethereum in the immediate term. 
Novum Digital Asset Alpha is a digital asset quantitative trading firm.
Exclusive access to Novum Digital Asset Alpha's Daily Analysis is made in conjunction with Bitcoin Malaysia.
The information and thoughts laid out in this analysis are strictly for information purposes only and should not be regarded as an offer to sell or a solicitation of an offer to buy any security in any jurisdiction where such an offer or solicitation would be in violation of any local laws.
It does not constitute a recommendation or take into account the particular allocation objectives, financial conditions, or needs of specific individuals.
For more information about Novum Digital Asset Alpha, please click on the image below: