TGIF and I trust that you're having a great start to your Friday!
Because markets? Not so much.
Traders are probably hankering for the midweek as stocks finished mix, abruptly halting this week's rally.
In a volatile trading day, which saw increased trading volumes, the S&P 500 (-0.34%) bucked a four-session winning trend that forced investors to turn introspective and balance optimism about a re-opening American economy against data of the coronavirus pandemic's toll.
While we are nowhere close to panic stations, the S&P 500 did take a breather, but still managed to finish the day above 3,100 points at 3,112.35.
Asian stocks were also a mixed bag in morning trading on Friday, amidst concern that the recent rally may have overstepped and with another big drop in American payrolls from the May employment report.
Shares in Tokyo's Nikkei 225 (-0.32%), Hong Kong's Hang Seng Index (-0.19%) and Sydney's ASX 200 (-0.29%) were down in the morning trading session while Seoul's KOSPI (+0.62%) was up slightly.
But while investor sentiment may have been reigned in somewhat, they've not headed to the hills just yet as the U.S. 10-year Treasury yields edged up – yields typically rise when prices fall – soaring to 0.818% from 0.761% the day before.
Oil was little changed with the benchmark WTI Crude Oil (Nymex) (-0.40%) hovering at US$37.16 a barrel, in the absence of substantial macro factors, while gold also traded flat with Comex Gold (-0.53%) stagnant at US$1,718.30.
As we round off into the week, stocks could go in either direction, with some opportunistic buying as well as headwinds of caution.
And if the bars near you haven't opened up post-coronavirus just yet, you can always fix your own cocktail with these delicious summer recipes courtesy of the good people at the New York Times
Salut!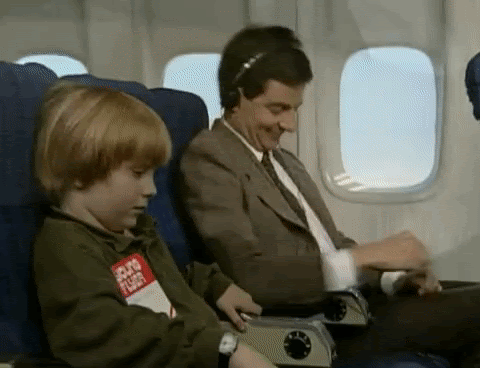 Airlines Take Flight
Just when you thought it was safe to board another flight…
Turns out it is safe. Well sort of, at least.
Because that seems to be the sentiment from investors who sent shares of American Airlines (+41.10%) soaring the most since its merger with U.S. Airways.
Other airline stocks rallied as American Airlines restored more than half of its domestic capacity for the month of July.
At 55% of year-ago levels, investors are increasingly betting on even more Americans taking flight.
And it's not business travel either.
American Airlines reported the biggest increase in flights to popular tourist spots, including cities in Florida, the Gulf Coast and mountain destinations in Montana, Colorado, Utah and Wyoming.
The carrier also returned service to eight international destinations as well, including the heavily trafficked routes of London, Amsterdam, Paris and Frankfurt as Europe also emerges from the coronavirus pandemic.
Not to be left on the tarmac, United Airlines (+16.20%), Delta Airlines (+13.73%) and Southwest Airlines (+5.08%) rose as well, albeit to a lesser extent.
United and Delta have more routes to the Asia Pacific region, which has not fully opened up to international travel, while Southwest was the least affected in terms of stock price among all the airlines and therefore its recovery was not as dramatic.
But overall international demand is still weak, and likely to remain weak for some time as countries continue to implement mandatory quarantines for travelers or travel bans to curb the spread of the coronavirus, which while slowing, has not been eradicated.
Longer term, top aviation industry executives warn that it may take years for travel demand to return to pre-pandemic levels and even then, international travel, the most lucrative segment, will lag domestic travel.
On Thursday, Moody's Investor Services analysts warned in a report that global demand will "remain severely depressed in 2021 (and) will not see a substantial recovery before 2023."
In the case of airlines at least, it may simply be a case of bottoming out, as opposed to pricing in future earnings and investors would still do better than to call an uncertain bottom as risks abound.
But if there was one airline to consider, we'd take a look at Southwest Airlines – it ought to be the first beneficiary of increased domestic travel (it doesn't have any international routes) and hasn't experienced as much volatility as the other American carriers.
Tech Takes a Breather
And with signs that the coronavirus may be ebbing, investors also dumped the stocks that helped them weather the pandemic, including Netflix (-1.81%), the entertainment channel of the lockdown, Facebook (-1.68%), the social media of the lockdown and Zoom Video Communications (-6.04%), the communications tool of the lockdown.
That's a pity because these stocks are still going to do well in a post-coronavirus landscape.
In the early days of the coronavirus pandemic, users who were reluctant at first to stump out for paid subscriptions for Zoom, have now been converted to paying customers and these increased revenue-generating subscribers will show up in the next quarter's results.
Also, while Zoom has seen competitors from Microsoft (-1.32%) and Google (-1.68%) throwing their hat in the ring, network effects that Zoom has established because of the lockdown will pay off in spades for years to come.
A network effect is where the costs of not being on Zoom outweigh the costs of being on the network – the more people use Zoom, the more it costs others not to have access to the communications tool.
From schools to offices, and with the work-from-home trend likely to persist, we'd look out for buying opportunities for Zoom.
Facebook is another unfortunate victim of a return to other stocks that are more driven by a revival of the economy.
But Facebook launched several new products during the pandemic and these are products which are likely to continue doing well – one of which has been its gamer streaming service, which provides a platform for gamers who stream videos of themselves playing games and providing commentary – to monetize their streams.
The Facebook streaming service dovetailed with the first-person-shooter battle royale-style game that has come to be the game of the lockdown – Call of Duty – Warzone.
More streamers than ever are playing the game and they are streaming it on Facebook's platform.
And because access to the streams in some cases has to be paid for, with Facebook taking a cut of those subscriptions – Facebook's revenues should continue to do well in the next quarter.
Facebook is able to "double monetize" gamers' streams – both from targeting captive audiences with ads, as well as taking a cut for the subscriptions that followers pay to streamers or the virtual gifts that followers send to streamers.
And Facebook's access to user data gives it a huge advantage in the gamer streaming wars over competitor Twitch, which is owned by Amazon (-0.72%), because of its ability to target ads to followers of game streams both within the context of the stream and outside as well.
Finally Netflix may also get a welcome respite from the coronavirus pandemic as lockdowns ease. Many of the Netflix shows that were in the midst of production may soon be able to carry on filming.
And learned behavior of streaming Netflix during the lockdown may have been forged into a habit, perhaps more so than for the other streaming services.
But Netflix may be exposed to several risks – more Americans heading outdoors again as lockdowns ease and canceling their Netflix subscriptions and the lack of fresh content because of backlogged production schedules.
Of the three tech industry laggards, Netflix would perhaps be on the more risky side of the curve.
Bitcoin Bumping Up
Bitcoin has made a gradual and progressive ascent again as it looks tantalizingly towards US$10,000 yet again, on the back of increased volumes.
Yesterday the long trade we suggested for Bitcoin was to enter at US$9,650 and sell at US$9,800 with a stop loss at US$9,600 – this trade was in the money.
The short trade we suggested yesterday however, to time an entry at around US$9,700 and short to US$9,450, with a short cover at US$9,800 – was stopped out.
Bitcoin saw some pullback over the last 24 hours to test US$9,500 and when the level was found to hold, made a run past US$9,700, testing as high as US$9,880 at one point before now pulling back to trade at around the US$9,800 level.
The sustained and steady push towards US$9,900 is welcome and there is consolidation now between US$9,730 and US$9,840, suggesting another push upwards is likely.
Expect Bitcoin to make another run at US$9,900 and if that level should hold, to clear US$10,000 and US$10,100.
Those bullish on Bitcoin can consider going long, entering at US$9,800 or near that level and selling at US$9,950, with a stop loss at US$9,720.
Shorting Bitcoin will require some patience. Wait till Bitcoin heads towards US$9,900 and short all the way down to US$9,500, taking profits at levels in between of your choosing but setting a stop loss at US$10,000.
Everything on Ethereum
Ethereum moved more or less sideways over the last 24 hours, coming close to US$235 but otherwise moving up to positive territory and little changed from the day before.
The long trade for Ethereum we suggested was an entry at US$244 and taking profit closer to US$250, with a stop loss at US$242 – this trade was stopped out.
Shorting Ethereum we suggested would require timing an entry at US$247 and shorting all the way down to US$240 and a short cover at US$252 – this trade was in the money.
Looking ahead, Ethereum is tracking sideways with positive indicators in the near term and increased volumes.
Those looking to go long on Ethereum can consider entering at US$243 and selling at US$246, with a stop loss at US$242.
Shorting Ethereum, wait for an entry at US$245 and take profit at US$240 with a short cover at US$247.
Ethereum is showing some slightly bullish sentiments for now and a run towards US$250 is a possibility, especially since it's been lagging the ascent of Bitcoin somewhat.
Novum Digital Asset Alpha is a digital asset quantitative trading firm.
Exclusive access to Novum Digital Asset Alpha's Daily Analysis is made in conjunction with Bitcoin Malaysia.
The information and thoughts laid out in this analysis are strictly for information purposes only and should not be regarded as an offer to sell or a solicitation of an offer to buy any security in any jurisdiction where such an offer or solicitation would be in violation of any local laws.
It does not constitute a recommendation or take into account the particular allocation objectives, financial conditions, or needs of specific individuals.
For more information about Novum Digital Asset Alpha, please click on the image below: