It's the midweek and I hope that you're having an awesome start to your Wednesday!
More people than ever in the past few months, will finally be able to head out of their homes for a drink at a bar, to the beach or to demonstrate downtown.
What may strike those watching social unrest unfold in America is that the coronavirus is increasingly being relegated to an "also ran" news story, which has buoyed stocks globally.
Investors are betting on a quick economic recovery from the coronavirus pandemic, with the S&P 500 (+0.82%) continuing to trade above 3,000 points at 3,080.82 and the Dow Jones Industrial Average (+1.05%) trading above 25,000 points at 25,742.65.
Asia followed the cue of America and shares in Seoul's KOSPI (+2.62%), Hong Kong's Hang Seng Index (+1.01%), Sydney's ASX 200 (+0.73%) and Tokyo's Nikkei 225 (+1.58%) were all up in morning trading.
The dollar sank against a basket of major currencies and WTI Crude Oil (Nymex) (+2.25%) surged to trade at US$37.64 a barrel as investors eyed a potential extension of record production curbs by OPEC (a grouping of oil producing countries) and prospective increases in oil consumption.
U.S. 10-year Treasury yields rose to 0.709% a significant rise from 0.685% the previous day as investors reached for risk assets – yields typically rise when bond prices fall.
Bitcoin (-5.93%) rallied and crashed in the span of 24 hours, testing US$10,300 at one stage before giving up gains to retrace to trade around US$9,500 (GMT 02:30).
Global stocks are trading at a 3-month high as businesses continue to re-open around the world and manufacturing indicators show economies stabilizing following coronavirus shutdowns.
And while there are a slew of risks on the horizon, if not "Happy Hour" we should still be able to enjoy "Cautiously Optimistic 60 Minutes" sometime soon.
Faith-based Stock Investing
Many investors use price-to-earnings ratio as a simple measure to compare whether a stock is "expensive" or "cheap" relative to its competitors and relative to the market in general.
But because investors are now betting on a re-opening of the global economy, many of these traditional measures are no longer helping stockpickers derive the price of a stock from its value.
With unprecedented levels of stimulus offered by central banks around the world and data suggesting that the downturn in the U.S. economy has bottomed out – the stock market is no longer a true reflection of the economy, something that investors will need to contend with for many years to come.
And that has led to a stock-investing approach that is more akin to theology than methodology.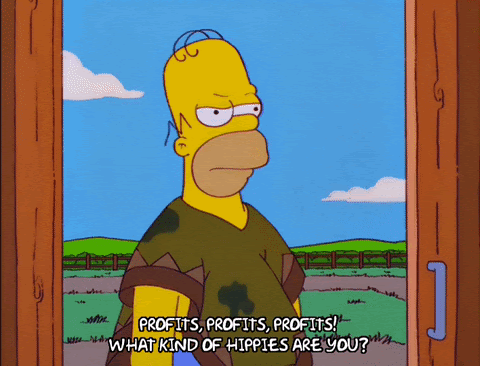 Right now at least, the price-to-earnings ratio is somewhat deceptive, because it reflects expectations during an unusual period of turmoil and to some extent, once the threat of the coronavirus passes and people can return to their pre-pandemic lives, earnings will bounce back to catch up with price.
But the problem right now is that price is running away faster than a return to earnings.
The S&P 500 has recovered back to its level at the end of October last year and back then, expected earnings over the next 12 months was about 25% higher than now, with a forward price-to-earnings ratio at 17.4.
But today, with forward price-to-earnings ratio of the S&P 500 at 21.6, it hasn't just priced in a return of earnings, it's priced in a whole lot more of something else.
Because even if the earnings lost as a result of the coronavirus pandemic were temporary, they still count as losses.
We haven't found the DeLorean and we can't travel back in time to refill empty seats on planes, vacant malls and hollowed out restaurants with people and profits – those profits are gone forever.
The profits one would expect companies to earn over the next decade are lower now than before the coronavirus started with the first sneeze (or cough).
Which is why basing the price of a stock index or any individual stock right now on a price-to-earnings ratio, distorted by the coronavirus pandemic, is shortsighted.
The level of stocks should eventually return to what is expected over several years, which is now meaningfully lower.
Add to that the fact that profit levels will probably take many years to bounce back, with a majority of analysts taking the view that profits won't return to last year's level until well into 2021 and stock prices have clearly led profits.
And while earnings expectations aren't the only driver of stocks, they should at least provides some measure of value.
But the collapse in long-term interest rates since the coronavirus pandemic struck has left many investors feeling that there is nowhere else to stick their savings then in the markets and this has distorted stock prices.
The massive monetary and fiscal stimulus already put in place have also convinced many that should stocks falter again, the U.S. Federal Reserve and elected officials will intervene and rescue markets.
Which is why the price of a stock is becoming increasingly divorced from any preconceived notions about "value" and as the expected collapse in earnings over the next year starts to become a reality, investors' faith-based investing methodology will soon be put to the test.
And to test investors' faith, two massive IPOs are set to reinvigorate the market for new issues this week as the rebound in stocks is encouraging companies forced to revive listing plans that had previously been shelved by the coronavirus pandemic.
Warner Music Group is planning to list its shares on Wednesday while ZoomInfo Technologies, is listing on Thursday.
Stock in both companies is expected to raise over US$2.5 billion combined.
And according to Dealogic, together with three other companies, this week would be the biggest for U.S. initial public offerings this year.
The burst of IPO activity comes after months of relative quiet, thanks in large part of course to the coronavirus pandemic.
But with the S&P 500 now down only 5% for the year, should this week's crop of IPO stock soar, expect more to follow.
ZoomInfo Technologies is not to be confused with Zoom Video Communications (+1.93%), maker of the highly popular Zoom communications app, that is arguably the communications tool of the lockdown, yet that potential confusion, given the similarity of their names might provide for an unexpected bump in the prices of both companies come Thursday.
It's not been unknown for investors to buy the stock of one company, thinking that they were actually buying the stock of another company and given that there are more retail investors in the market now than before – thanks in large part to the coronavirus lockdown, investors could do well to monitor both ZoomInfo Technologies and Zoom Video Communications on Thursday.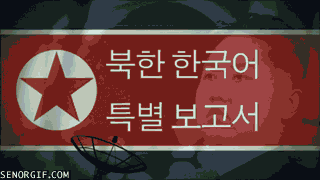 What happened with Bitcoin?
If you're new to cryptocurrencies or digital assets, you'd be forgiven for thinking that the last 24 hours have been particularly volatile for Bitcoin – they've not.
Because while Bitcoin may move significantly in absolute values, it hasn't been all that volatile in intraday percentages for some time now.
But absolute values can be misleading.
Take for instance Berkshire Hathaway's Class A share, which goes for US$278,560.00 – a 1.07% increase in the stock, as happened yesterday saw a rise of US$2,960.00 – in absolute terms significant, but in terms of percentage, good, but nothing significant.
Yet for Bitcoin, yesterday's rally to US$10,300 from US$9,500 was only a surge of about 8.42% – small potatoes in the digital asset space.
Consider that stocks like Moderna (-3.72%), a biotechnology firm touting mRNA as a possible cure for the coronavirus, can see its stock have an intraday swing of as much as 20% and Bitcoin seems relatively less volatile in comparison.
But you wouldn't be able to tell that just by reading the headlines.
For one thing, many investors are focused entirely on Bitcoin clearing the US$10,000 level – what many traders call a psychologically-significant level of resistance.
What that means simply is that traders see US$10,000 as a level for which they would feel optimistic or pessimistic about an asset's prospects.
Given that the vast majority of trading in Bitcoin is done automatically and algorithmically, it becomes immediately obvious when a large influx of traders enters into the Bitcoin market.
Yesterday, we noted that there were large transfers of USDT, a dollar-backed stablecoin, onto a variety of cryptocurrency exchanges, typically a precursor to a large "pump" in Bitcoin prices.
USDT is to Bitcoin, what weed is to stoners – it gets them high.
Because USDT is the most commonly tied cryptocurrency with Bitcoin, it was no surprise when Bitcoin was pumped up to US$10,300, from US$9,500 yesterday.
But the rapidity and speed at which the Bitcoin pump was conducted meant that investors considering an entry to chase the price of Bitcoin would be buying the high and left out in the cold.
True to form, Bitcoin consolidated at the US$10,100 to US$10,200 level for a few hours before precipitating a collapse back to between US$9,400 and US$9,500 and is now consolidating at this level again.
Bitcoin was never really probing US$10,000 and that is normally the first signal that the pump was artificially orchestrated.
At previous levels, Bitcoin has typically probed a new price level for several days before settling in on that level.
Whether it was US$8,700, US$8,900, US$9,300 and US$9,500, each level was progressively probed in what has mainly been bot-led trading.
So when volumes increase significantly followed by a near vertical rise in prices, traders must always be cautious, because it's more likely than not a product of manipulation.
In a nutshell, that's what happened yesterday, a good ol'fashioned pump and dump.
Bitcoin Rocket Lifts Off And Crashes At Edge of Orbit
Yesterday we noted that Bitcoin surged from around US$9,700 to clear US$10,000 and test US$10,300 in a matter of minutes.
We noted that since Bitcoin had surged through US$10,000, a psychologically-important level of resistance, investors needed to be cautious because this wasn't the first time that a sudden push had been made.
We suggested that those looking to go long on Bitcoin should wait.
The speed and ferocity with which the Bitcoin surge was made, meant that now was not the time to go long and hopefully, this saved many investors from some pain.
We drew attention to the fact that the upside from a buy at US$10,000 was limited but the downside risks were much higher.
To be sure, there needs to be consolidation at the next levels of US$10,300, US$10,500 and US$11,000 before a determination could be made.
The short trade that we did recommend though was entry at US$10,300 and shorting all the way back down to US$9,700 with a short cover at US$10,500 – this was a highly profitable trade.
Now that Bitcoin is consolidating at US$9,500, expect it to move broadly within a defined channel of US$9,400 and US$9,600. Bitcoin could potentially test US$9,700 again in the short term.
The long trade today would be to enter Bitcoin at US$9,500 and take profit at US$9,700 with a stop loss at US$9,400.
Those looking to short Bitcoin can consider timing an entry at US$9,600 and shorting all the way to US$9,300 with a short cover at US$9,700.
Bitcoin is likely to trend sideways in the immediate term.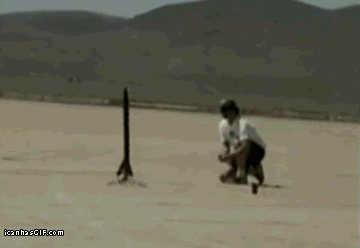 Ethereum Comes Close To Exit Velocity But Crashes Back Down
Yesterday we noted that Ethereum had surged along with Bitcoin, but significantly had not managed to test US$250, an important level of resistance, despite Bitcoin clearing US$10,000.
But with so many shots on goal, we expected Ethereum to make a run towards US$250 and depending on whether or not the Bitcoin rally had legs, would determine whether or not Ethereum would hold the level.
Ethereum did make a run on US$250 but quickly pulled back, falling all the way back to US$230.
We suggested, much like Bitcoin, that those looking to go long on Ethereum should sit it out and take some time to assess the risks, as the recent price surge was phenomenal and unlikely to be repeated in the short term.
We noted that it was better to wait for a more predictable price pattern before committing.
The short on Ethereum we suggested, considered timing an entry at the higher end of US$249 and shorting all the way down to US$240, with regular profit taking at various levels of your choosing, but setting a stop loss at US$252 – this trade was profitable.
Ethereum has now consolidated around the US$235 level and is trending up slightly – always a good sign for those looking to go long.
Longs for Ethereum can consider an entry at US$235 and taking profit at US$242, with a stop loss at US$230.
Shorting Ethereum would require waiting for entry at US$242 and shorting all the way down to US$230, with a short cover at US$250.
Ethereum, much like Bitcoin is likely to trend sideways in the immediate term.
Novum Digital Asset Alpha is a digital asset quantitative trading firm.
Exclusive access to Novum Digital Asset Alpha's Daily Analysis is made in conjunction with Bitcoin Malaysia.
The information and thoughts laid out in this analysis are strictly for information purposes only and should not be regarded as an offer to sell or a solicitation of an offer to buy any security in any jurisdiction where such an offer or solicitation would be in violation of any local laws.
It does not constitute a recommendation or take into account the particular allocation objectives, financial conditions, or needs of specific individuals.
For more information about Novum Digital Asset Alpha, please click on the image below: