Happy Tuesday and I trust that your month of June has got off to a great start.
If you've managed a bit of shopping, or headed back to the office, congratulations! You are among a small but growing segment of the world's population that is heading back towards a normal life.
And markets right now are pricing in that that trend will continue.
Despite heightened U.S.-China tensions, U.S. stocks rose as investors chose to focus on signs of economic recovery and pay less heed to the bad news, of which unfortunately, there is more than a bit of.
The S&P 500 (+0.73%) eked out a tepid gain yesterday which was pretty amazing when you consider that initial reports reflected lackluster coronavirus drug test results and as protests over the killing of George Floyd, an unarmed African American at the hands of a white police officer, continued to spread across the U.S.
The star performer yesterday was the tech-heavy NASDAQ Composite Index (+0.66%) which outperformed as investors took stock that the Institute for Supply Management's manufacturing index for May rose to 43.1, up from an 11-year low of 41.5 in April – a reading over 50 indicates an increase in manufacturing activity, while a reading below 50 indicates a decrease.
And risk assets showed signs of resilience as the dollar slumped against a basket of major currencies, while the U.S. 10-year Treasury (+0.01%) yield rose slightly to 0.662%, from 0.659% a day earlier as investors cooled on bonds – yields typically rise as prices fall.
Gold remained little changed with Comex Gold (-0.08%) trading at US$1,750.30 an ounce and WTI Crude Oil (Nymex) (-0.14%) was flat at US$35.44 a barrel.
Bitcoin (+4.58%) rose slightly overnight in volatile trading but surged in the last hour, which saw the digital asset test below US$9,400 on several occasions before rebounding sharply and making a tentative push towards US$9,700, consolidating below that level before roaring past US$10,000 and now trades at US$10,300 (GMT 23:40).
Between heightened tensions between the U.S. and China and racial riots rippling across much of the U.S., has America lost sight that we're still in the midst of an unprecedented coronavirus pandemic?
Hardly.
But it does feel that way and perhaps it's time to breakout for a Tuesday tipple. You might need it to navigate the markets this week.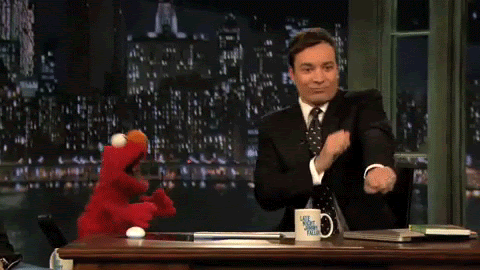 Guns & Ammo So You Can Fire & Forget
Yesterday we noted that as protests ripple across many cities in the U.S., and and with visually disturbing videos of high end stores in Chicago and Beverly Hills being looted, more Americans would be buying guns and ammunition and we singled out two stocks that would do well – American Outdoor Brands (+15.10%), which owns gunmaker Smith & Wesson (and which has since changed its ticker name to reflect the spinoff of American Outdoor brands) and Sturm, Ruger & Co. (+9.40%).
Investors thought so as well as both stocks soared ahead of the broader market.
On a day when the S&P 500 rose 0.38%, both gunmakers rose as investors bet on increased interest and demand for firearms.
To be sure, there's a lot of insecurity right now and nothing fuels American paranoia quite like a strong riot-pandemic cocktail.
And for good measure, the bartender has thrown in a twist of trade war with China as well.
As protests have spread through the U.S. in recent days, stemming from the outrage after the death of George Floyd, an unarmed African American arrested by a white Minneapolis police officer last week, they have become increasingly violent.
Graphic images and footage of demonstrators looting and causing widespread destruction to property have alarmed an already hunkered-down American population and boosted the belief that there is a need to protect themselves.
For those living outside of the United States, it may be difficult to understand why Americans are so in love with their guns and why they'll head out to buy them at the first hint of trouble.
Historically, much of America was tamed at the barrel of the gun.
Whether it was for hunting or keeping brigands and bandits at bay, names like Colt and Smith & Wesson, became synonymous with freedom and self-reliance.
As the American west was won, law enforcement, particularly the sheriff, was often far away and on horseback, could take days before arriving.
That has long led to a spirit of self-reliance where guns were seen as the ultimate personal equalizer and protector of personal liberties.
Add to that mix the coronavirus pandemic and guns have seen robust sales, at a time when the sales of other companies have all but collapsed.
As the coronavirus pandemic rippled through much of America in March, gun background checks hit an all-time high as people sought firearms for self-defense, when required to stay at home, amid shortages of food and other supplies.
The scene in America at the time could have been lifted directly from an episode of The Walking Dead – empty supermarket aisles and crowds rushing to hoard supplies left strong images in the minds of millions of Americans and a sort of siege mentality stepped in – which led to a strong demand for guns (they had plenty of those in The Walking Dead).
According to the FBI, an estimated 2.4 million background checks for gun sales were performed in March, the record for a single month in over 22 years.
In an earnings call last month, Sturm, Ruger & co. CEO Christopher Kiloy (interesting last name that) said,
"Anecdotal evidence suggests that this increased demand, especially during the last few weeks of the quarter, may likely be related to Covid-19, the impact of state-level restrictions and heightened concern for personal protection."
But before investors rush out to buy some stocks of gun companies, there are more than a few minefields to navigate.
Until very recently, earnings in both Smith & Wesson and Sturm, Ruger & Co. had been on a decline and both stocks have been volatile.
And after a series of mass shootings, some American investors started to weed shares of gun manufacturers out of their portfolios.
Given that there's a U.S. presidential election in November, investors can expect more choppiness ahead for gun makers because the sector is subject to rising and falling demand based on elections and the prospect of legislative changes.
Background checks for guns jumped in 2012, before then-U.S. President Barrack Obama's call for tighter restrictions on guns – if his then-Vice President Joe Biden polls well before the November polls, expect a rush to buy guns again.
In 2018, shares of gun makers rallied again ahead of the U.S. midterm elections, on the back of signs that many states were turning blue and that the House of Representatives would fall to the hands of the Democrats, with their bent towards stricter gun laws.
And while the Democrats did win the House, their immediate priority was not gun control – but income inequality.
Similarly, it's unclear what Biden's stance on guns is, but we suspect that it's again not an immediate priority.
Regardless of one's position on guns in America, investors should take stock that there are more than a few reasons to be bullish on the stocks of gun makers in the immediate term.
With the U.S. not entirely opened up yet and most people still glued to their screens, images and videos of rioting and looting mobs can only serve to reinforce a belief that much of America is under siege and will spur even more demand for guns.
But given the volatile nature of these stocks, investors feeling lucky enough to bet on them should adopt a fire-and-forget approach and take profit when available.
Is the Cornavirus Pandemic Still A Thing?
Given the 24-hour news cycle – news can get stale pretty fast and nowhere is this more apparent than when it's come to the coronavirus.
Over the past few months, a literally captive audience has heard and seen news regarding the coronavirus essentially on "repeat" mode and investors, whether rightly or wrongly, have shrugged off concerns over the pandemic's morbidity and spread.
Just weeks prior, news that Gilead Sciences (-3.43%) reporting mixed results from the latest trial of its coronavirus treatment would have sent stocks reeling – yesterday the markets responded with a resounding "meh."
¯\_(ツ)_/¯
And while officials fear that the demonstrations across the U.S. could provide fertile ground for a second wave of coronavirus infections, there is more than anecdotal evidence that the U.S. may already have flattened the curve.
The number of daily reported coronavirus cases in the U.S. has progressively started to fall and more significantly the daily reported coronavirus deaths has also eased, falling below 500 for the first time since March, according to data from the Covid Tracking Project.
On major broadsheets around the world, protests in the U.S. and heightened tension between the U.S. and China take up prime real estate, while coronavirus coverage has been waning, relegated to sidebars and smaller columns.
In another encouraging sign, the number of new coronavirus cases in New York over the past day fell to 941, the first time in 11 weeks that the number has been below 1,000.
And while California and Texas had new highs for fresh coronavirus cases over the weekend, that number was much lower on Monday.
While it may take awhile for things to get better, at first blush at least, they're not getting any worse.
Combine that with the fact that people are tired of waiting around to get on with their lives and it's not hard to see why the coronavirus pandemic no longer captures people's attention as it did in earlier weeks.
It's not that we've found a cure for the coronavirus, it's that investors no longer care as much about the cure.
In a large trial of more moderate coronavirus patients, Gilead Sciences' flagship coronavirus treatment, remdesivir showed only a limited benefit – a result that may shift perceptions of the therapy already cleared for use in severe cases of the disease.
For a stock that's up 16% this year on the back of optimism around remdesivir, investors in the pharma stock may be in for a rough ride.
In the phase 3 trial, a group of moderately ill, hospitalized patients receiving remdesivir for five days only saw modest improvement compared to those receiving standard care – if people get well from the coronavirus, it's probably because of their own doing and not the drug.
And while Gilead Sciences' remdesivir has become a beacon of hope in efforts to reopen the economy and to effectively treat coronavirus patients, there is serious concern now whether an effective treatment could be had at all.
A working therapy would help reduce the risk for people who become infected with the coronavirus, which would provide greater certainty to efforts to reopen economies around the globe.
For now at least, the only thing that's keeping the pandemic from spreading uncontrolled is optimism and personal hygiene.
Bitcoin Takes Flight!
While it may be some time more before we can board an international flight, Bitcoin has already boarded the rocketship to the moon.
At the time of writing (GMT 0:00), Bitcoin surged from around US$9,700 to clear US$10,000 and test US$10,300 in a matter of minutes.
Yesterday we noted that within the next 24 hours, Bitcoin was likely to continue consolidating at US$9,500 – with another push possible to US$9,700 but will likely see a retracement back to US$9,300 if unsuccessful – Bitcoin did push to US$9,700 and retraced to US$9,400.
The long trade we recommended yesterday was entry at US$9,500 and taking profits at US$9,700 with a stop loss at US$9,350 – a trade that was profitable.
The short trade we suggested saw shorting Bitcoin again at US$9,700 and taking profit at US$9,450, with a short cover at US$9,800 – this trade was also profitable.
Bitcoin had a volatile night, testing US$9,700 before retracing below US$9,450.
Now that Bitcoin has surged through US$10,000, a psychologically-important level of resistance, investors need to be cautious – this isn't the first time that a sudden push has been made.
Those looking to go long should wait.
The speed and ferocity with which the Bitcoin surge was made, means that now is not the time to go long.
Consider that the upside from a buy at US$10,000 is limited but the downside risks are much higher – the next levels are US$10,300, US$10,500 and US$11,000 – there needs to be time for a reset before a determination can be made.
Those looking to go short however can consider entry at US$10,300 and shorting all the way back down to US$9,700 with a short cover at US$10,500.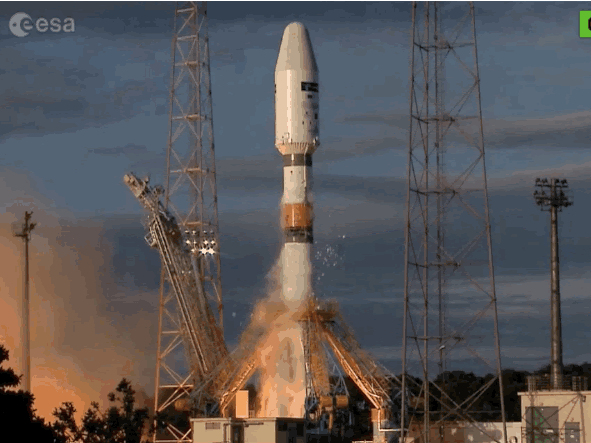 Ethereum Comes Close To Exit Velocity
Yesterday we noted that Ethereum was consolidating for now and building up for another run towards US$250. But we warned that there remains some downside risk and it could test US$230 if Bitcoin showed signs of weakness.
The Ethereum trade we suggested yesterday was that those looking to go long on Ethereum could consider entering at US$238 and taking profit again at US$242, with a stop loss at US$236 – this trade was in the money.
Shorts on Ethereum could wait till another push towards US$242 and then short at various levels all the way back down to US$236, with a short cover at US$244 – another profitable trade.
Ethereum has surged as well, along with Bitcoin, but significantly has not managed to test US$250, an important level of resistance, despite Bitcoin clearing US$10,000.
With so many shots on goal, expect Ethereum to make a run towards US$250 and depending on whether or not this Bitcoin rally has legs, may see it hold the level.
Those looking to go long on Ethereum should sit it out for now – take some time to assess the risks as the recent price surge was phenomenal and unlikely to be repeated in the short term – better to wait for a more predictable price pattern before committing.
If you're looking to go short on Ethereum, consider timing an entry at the higher end of US$249 and short all the way down to US$240, with regular profit taking at various levels of your choosing, but set a stop loss at US$252.
If Ethereum can't clear US$250, expect a retracement to the US$240 level.
Novum Digital Asset Alpha is a digital asset quantitative trading firm.
Exclusive access to Novum Digital Asset Alpha's Daily Analysis is made in conjunction with Bitcoin Malaysia.
The information and thoughts laid out in this analysis are strictly for information purposes only and should not be regarded as an offer to sell or a solicitation of an offer to buy any security in any jurisdiction where such an offer or solicitation would be in violation of any local laws.
It does not constitute a recommendation or take into account the particular allocation objectives, financial conditions, or needs of specific individuals.
For more information about Novum Digital Asset Alpha, please click on the image below: