Welcome.
If you are new to cryptocurrencies, bitcoin and find this topic very scary, complex and difficult to understand, we're here to help!
3 Things You Need to Know Before You Buy Bitcoin
First off, BitcoinMalaysia is NOT a company. We are a community group that began since 2012 to help people understand Bitcoin and cryptocurrencies better. Our FB group has grown to 56,000 members and consists of passionate people, volunteers and innovators who gather share information with one another. Everything we do here we bear our own responsibility and risk. This is how we have created a safe environment where people are open to share knowledge with one another.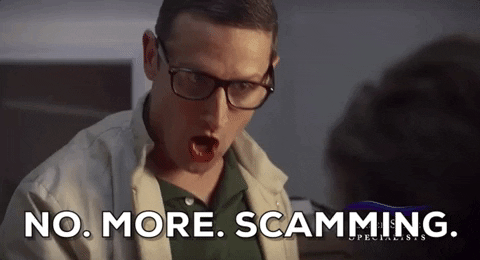 Secondly, Bitcoin is NOT a magical get rich quick investment scheme. Anyone who is promising you quick profits is a scammer. And there are a lot of them out there. Good news is, they are really easy to spot because they promise the same thing and never ends well for the majority of people who buy into them. So, please STOP buying into get rich quick schemes.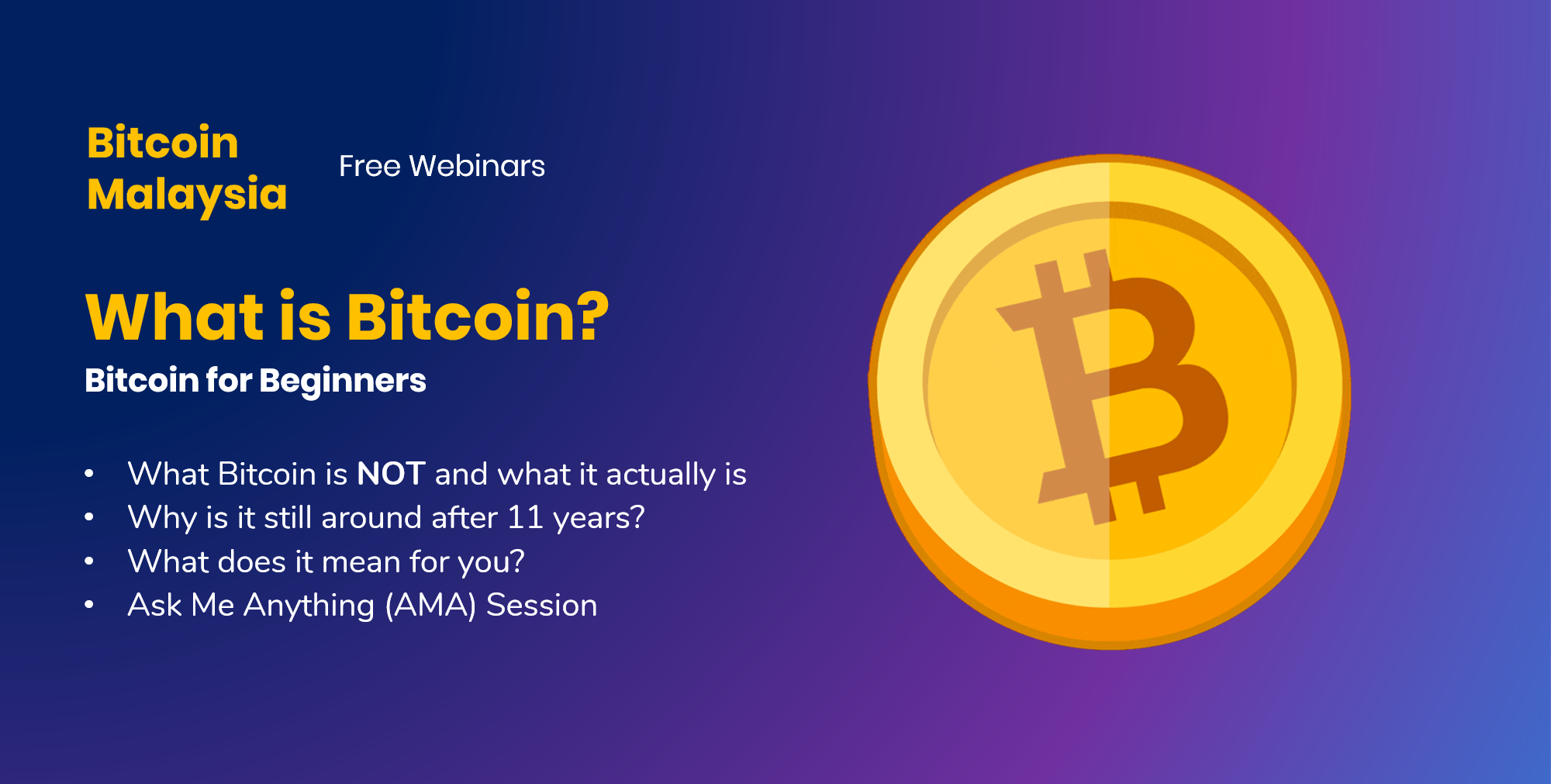 Thirdly, please do take time to learn what Bitcoin actually is. We organise free-to-attend Bitcoin for Beginners webinars every week. Once you have a clear understanding what is real versus what is fake, you will find a lot of opportunities in the space. You can register here.

Can you please tell me quickly what is Bitcoin?
Sure. Sure.
Bitcoin is the world's first functioning decentralised money.
Here is a TLDR of what you need to know:
Bitcoins are issued by a software network that started in 2009.
It is hardcoded there will only ever be 21 million Bitcoins.
There are 18 million Bitcoins in circulation right now.
Because of its scarcity, Bitcoin resembles a digital form of gold.
In Malaysia, Bitcoin is recognised as a security and comes under the purview of the Securities Commission.
There are three companies which have been approved by the Securities Commission to fully operate as Digital Asset Exchanges in Malaysia. They are SINEGY, Luno & Tokenize.


So let's begin.

How to Buy Bitcoin in Malaysia
Remember, you have three choices: SINEGY, Luno & Tokenize.
However, for this guide, we will use Luno as an example because we have a very attractive promo code for you to use if you are a first time user.
Visit Luno official website here.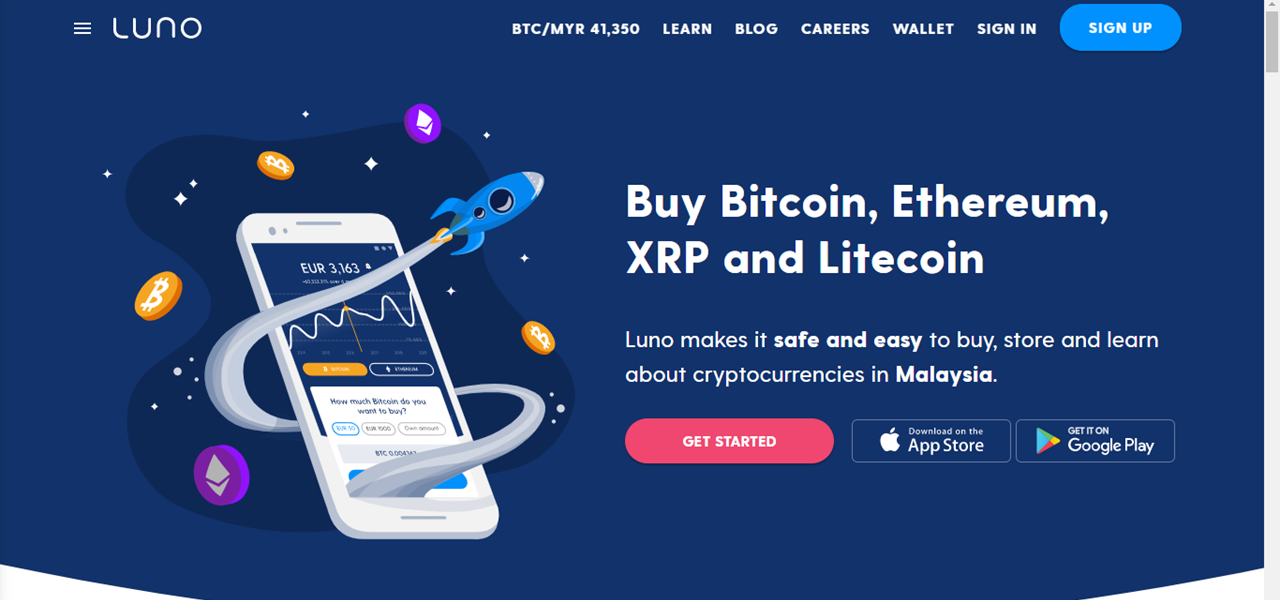 Click on Sign Up.
Use your preferred email address and password to create a Luno account.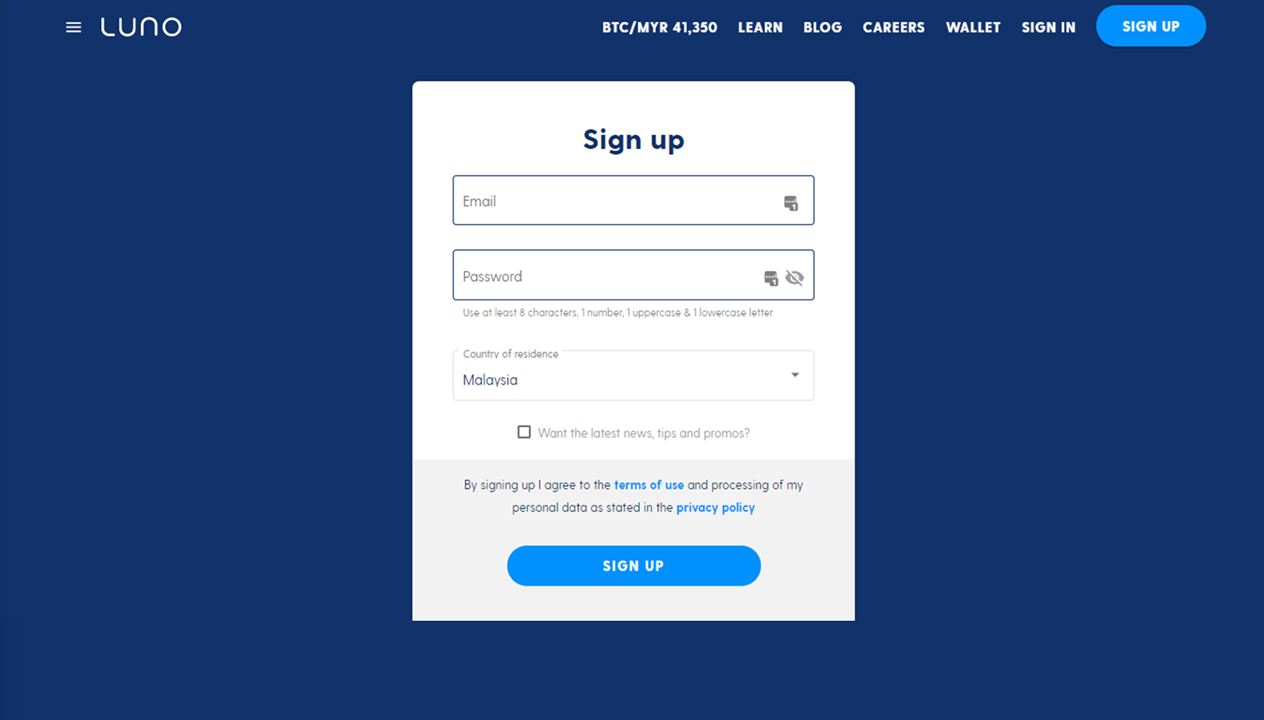 Go to your email inbox and click on the confirmation link.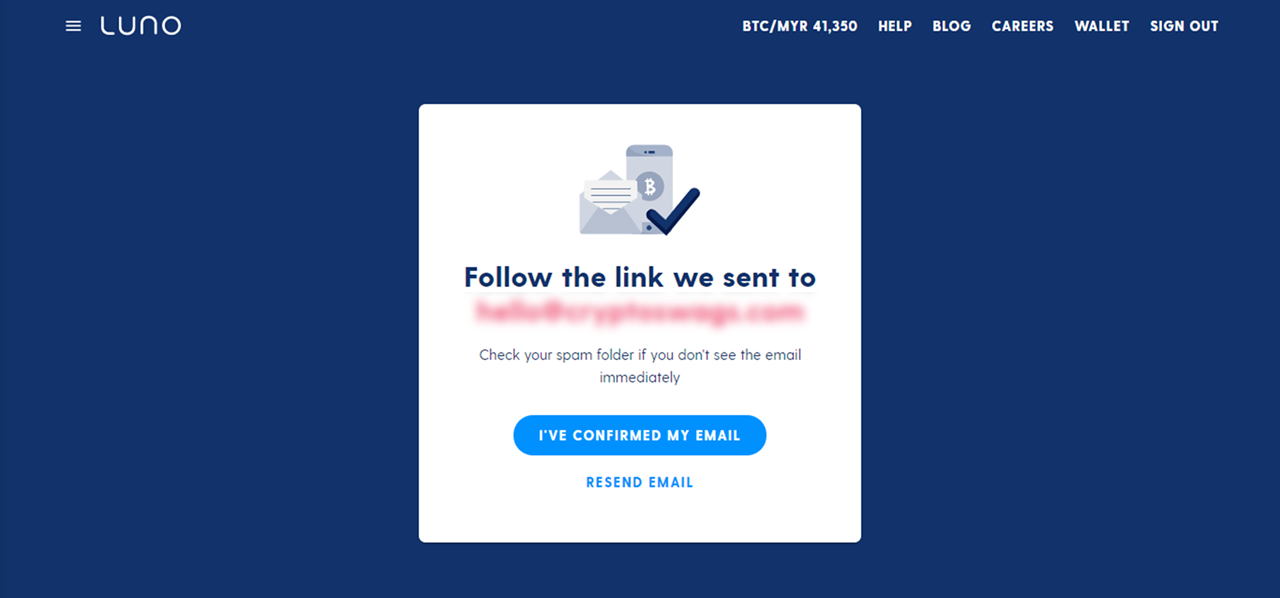 You will see the success page when you confirm your email. It's not over yet! Next, you will need to verify your identity as required by the local authorities.
Click Continue.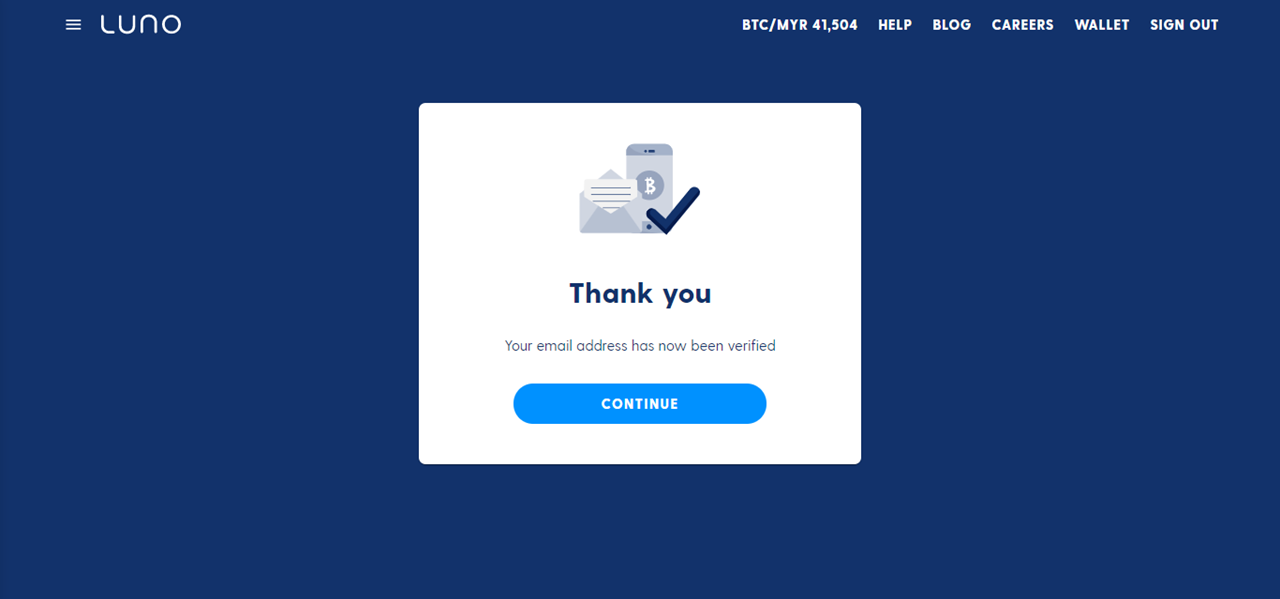 You will need 3 things for this step:
Mobile number
ID card
Selfie photo w ID card
Go ahead. Complete the 3 steps.1/ Mobile phone verification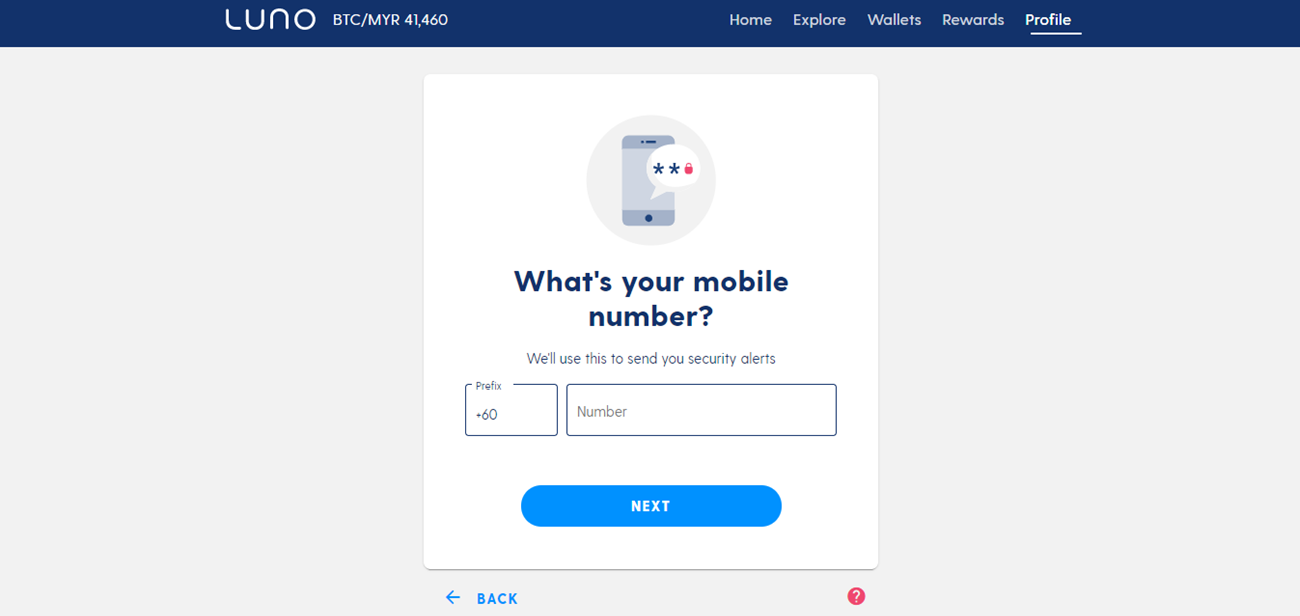 2/ Submit ID information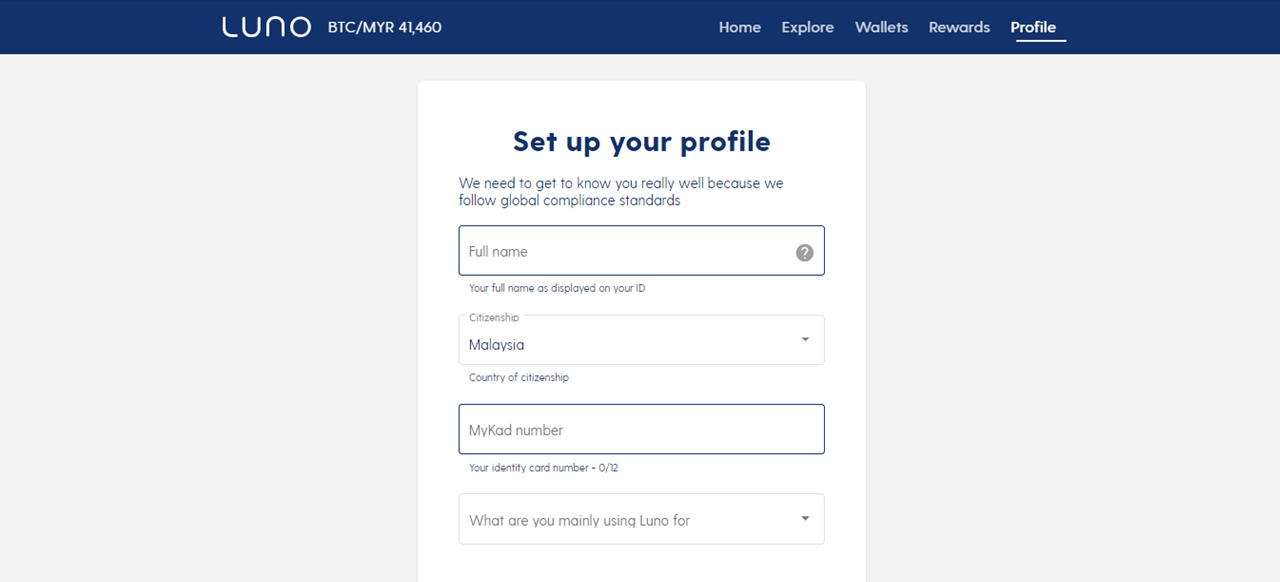 3/ Upload ID Front & Selfie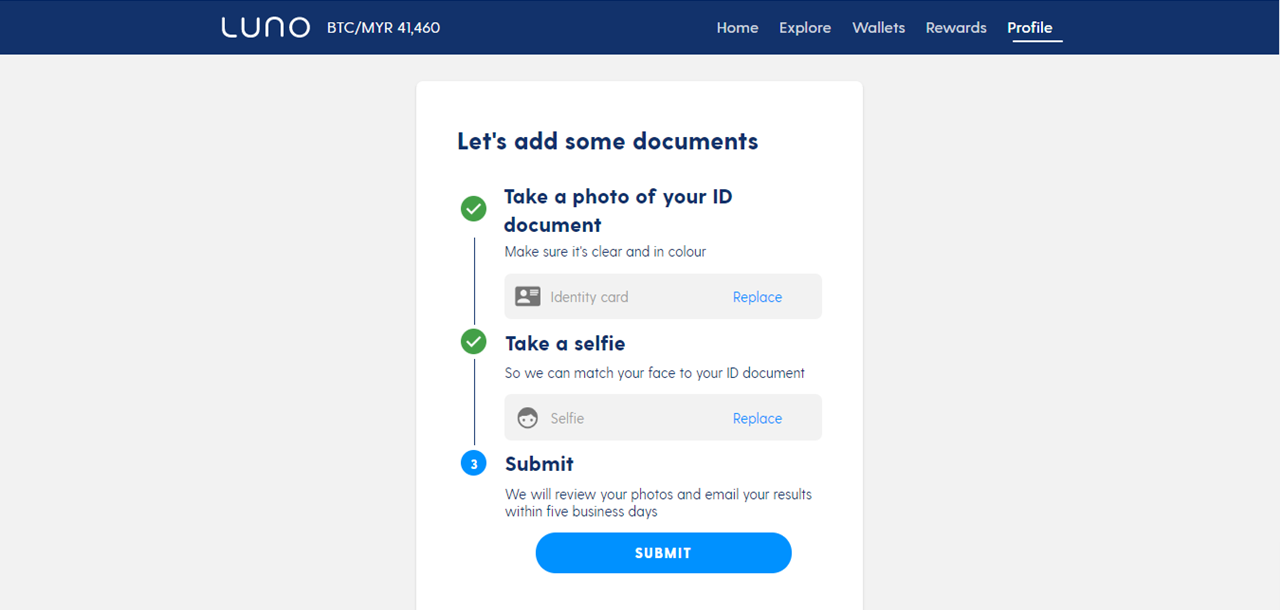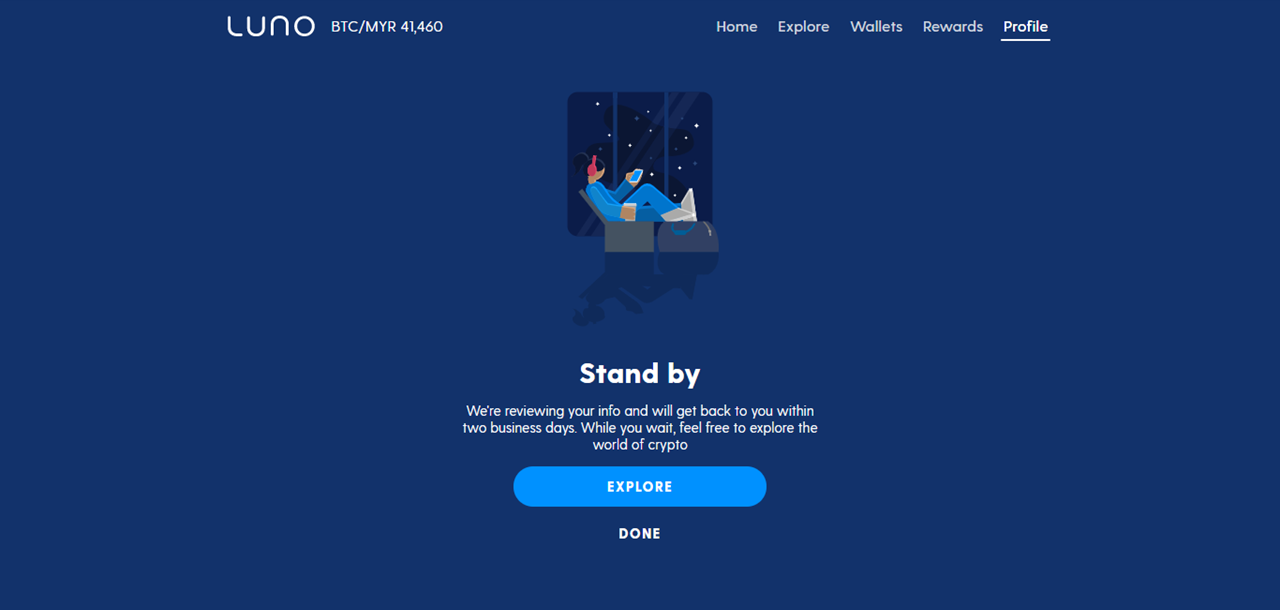 Once you are done, Luno will take up to 48 hours to complete the verification and get back to you. Sometimes they are quicker than that.
Buying Bitcoin on Luno
OK! Let's assume your Luno account is ready.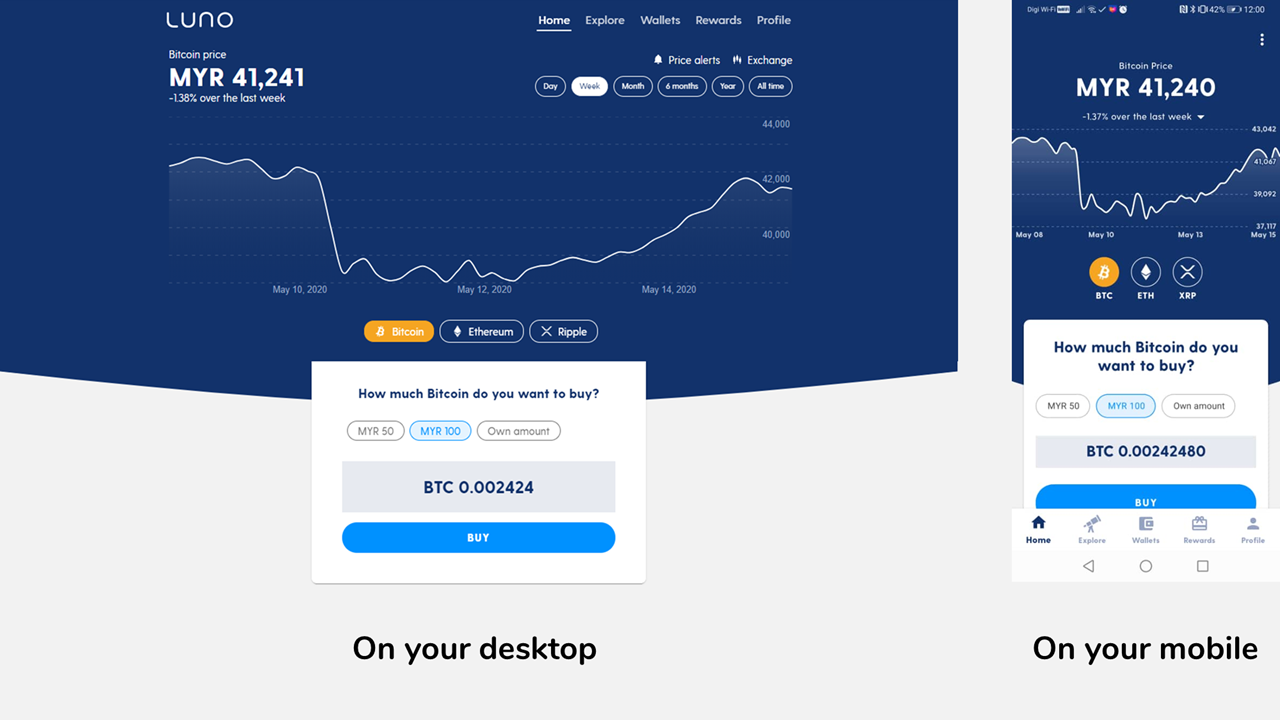 Both desktop and mobile versions are easy to use. You will see:
The latest Bitcoin price
How much Bitcoin do you want to buy?
You can put in the RM amount and Luno will auto-calculate the Bitcoin you will get the Bitcoin you will receive if you made a purchase now.
But before you can buy, you need to [do two more things]().
1/ Redeem your Promo Code.
2/ Deposit some money into your Luno MYR wallet.
1/ Redeem your Promo Code
Go to Rewards. You will see Invite a Friend & Enter a Code.
Select Enter a Code.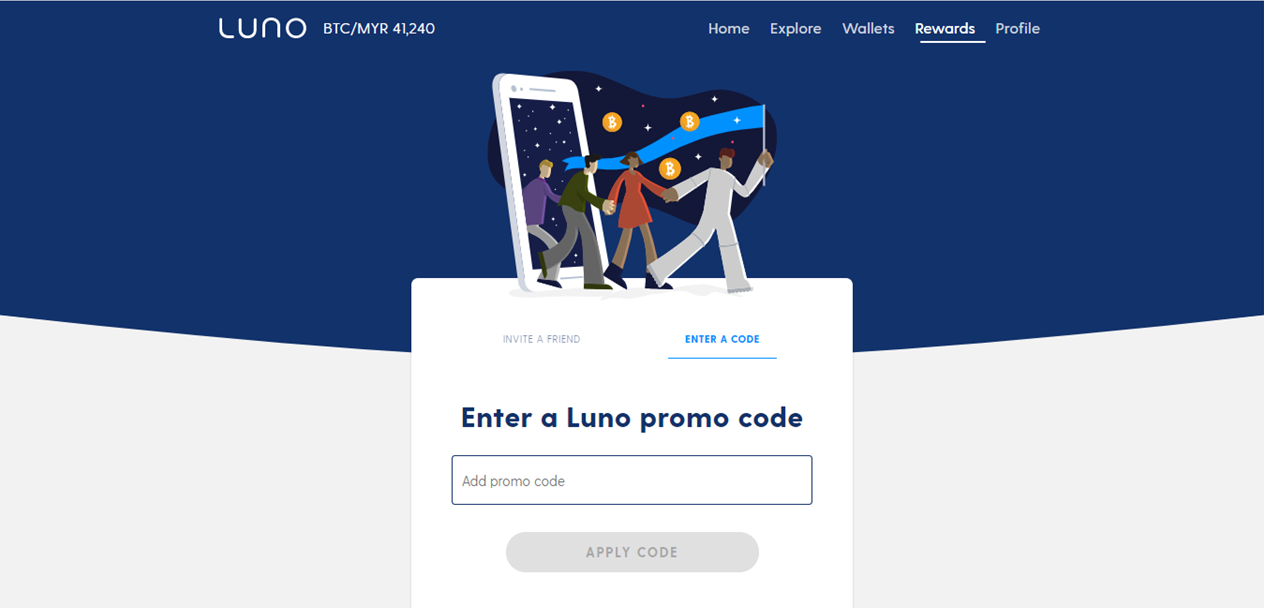 Your Promo Code is LUNOBTCMY50.
This code will give you RM50 additional Bitcoin when you purchase your first RM500 of Bitcoin. Instant 10% gain!
You're welcome. 😉
This is only for first time Luno users and the bonus is one time only. Full transparency, using this promo code may give us affiliate commissions in the future from Luno.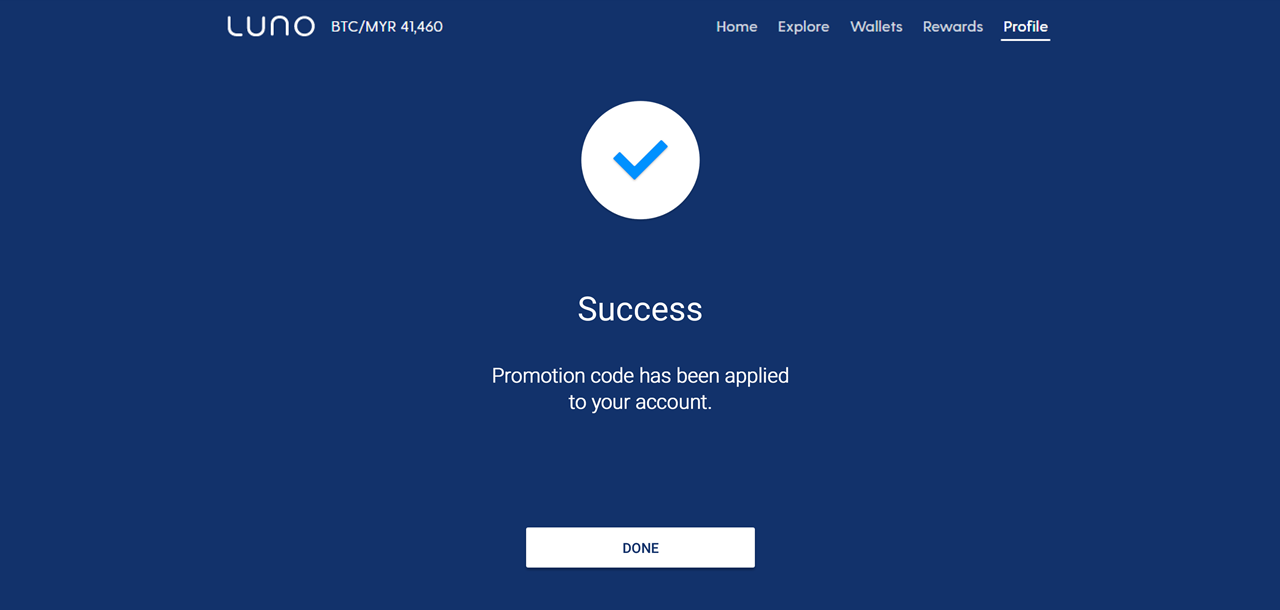 2/ Deposit money into your Luno MYR Wallet
Before you can buy Bitcoin, you can't just bring a bag of cash to Luno and ask for Bitcoin. There is a safer method.
Go to Wallets.
Click on the MYR wallet with the Malaysia flag on it.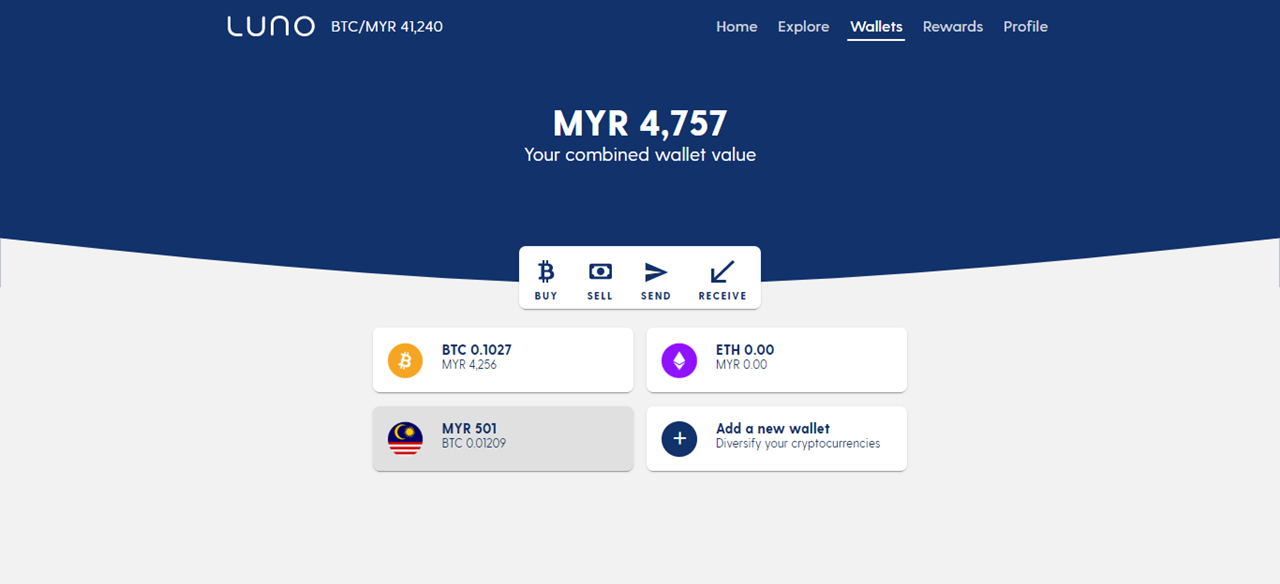 In this example, I already have RM 501 deposited into the wallet. However, your balance is zero. So, click on Deposit.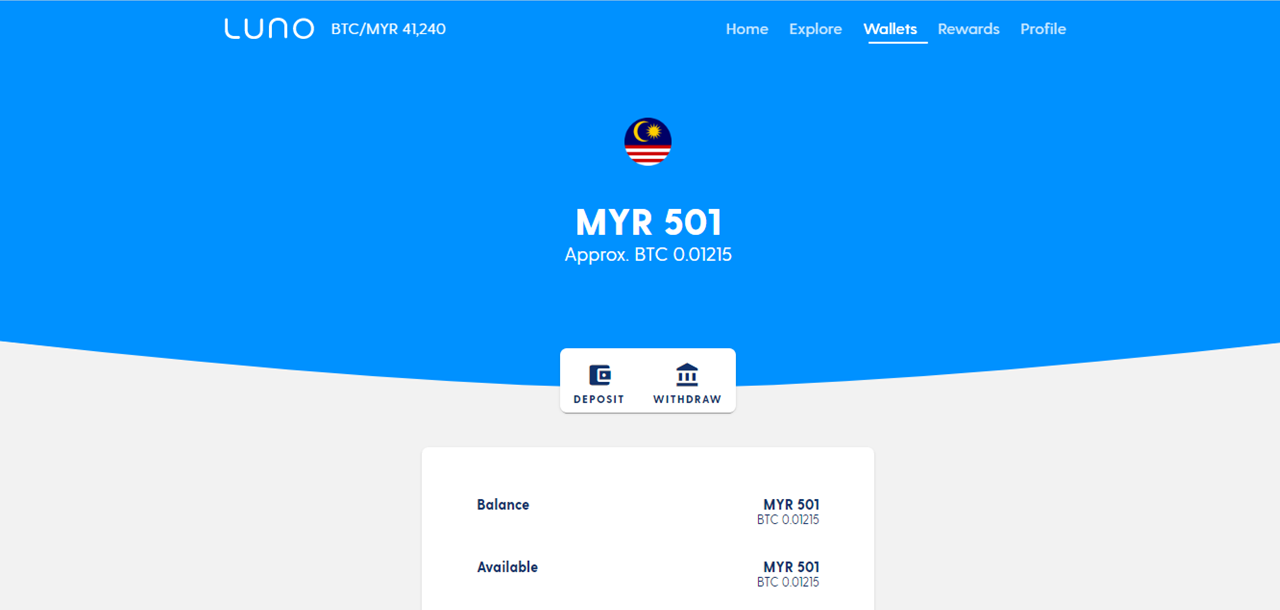 Put in the amount you wish to deposit into Luno e.g. RM500. The minimum is RM1. There are no charges for depositing money into Luno.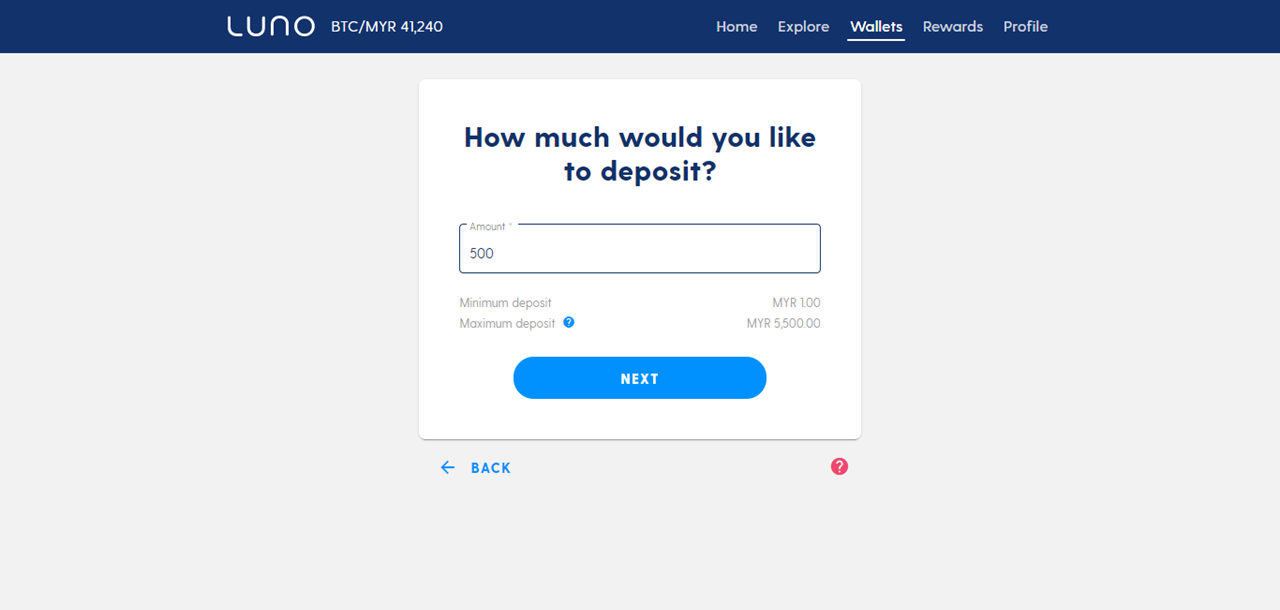 Then choose Online Bank Transfer.
Click Next.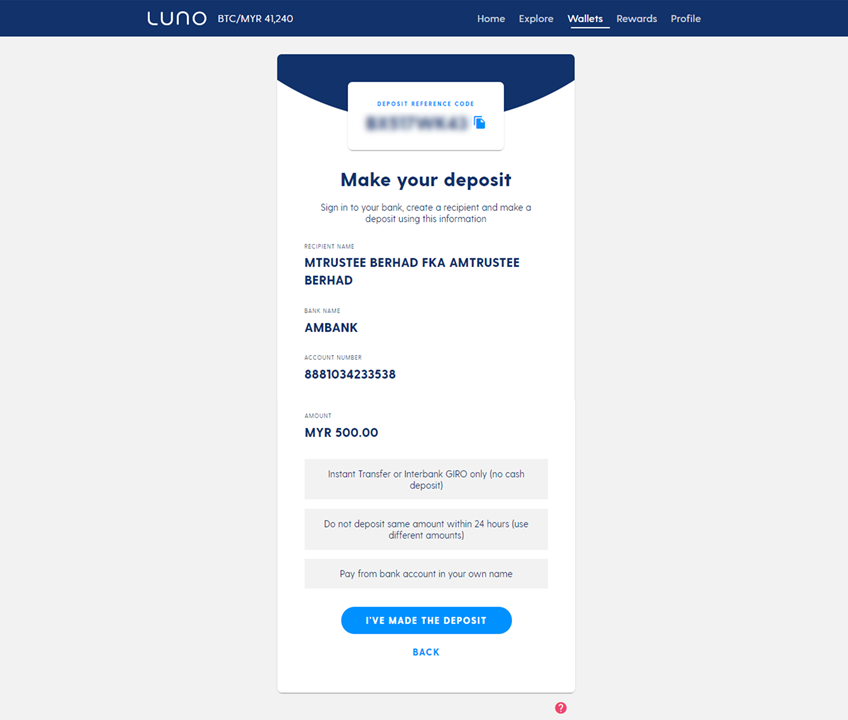 You will receive Luno's bank details to make the bank transfer.
So go ahead and make the bank transfer using any online bank you use e.g. Maybank, CIMB. Then click 'I've made the deposit.'
Luno would then check on their end when the deposit is received and inform you. In my experience, Luno takes about a few hours to do this.
This is the part where a lot of people ask me is it safe to transfer money to Luno. Luno is a regulated exchange in Malaysia. Because they comply with very strict consumer protection laws, running away with your money can lead to legal action taken against them… so yes, regulated exchanges are safer because of this reason.
3/ Buy Bitcoin
Yes!
You are finally setup to buy some Bitcoin.
Go to Wallets. Click on Buy.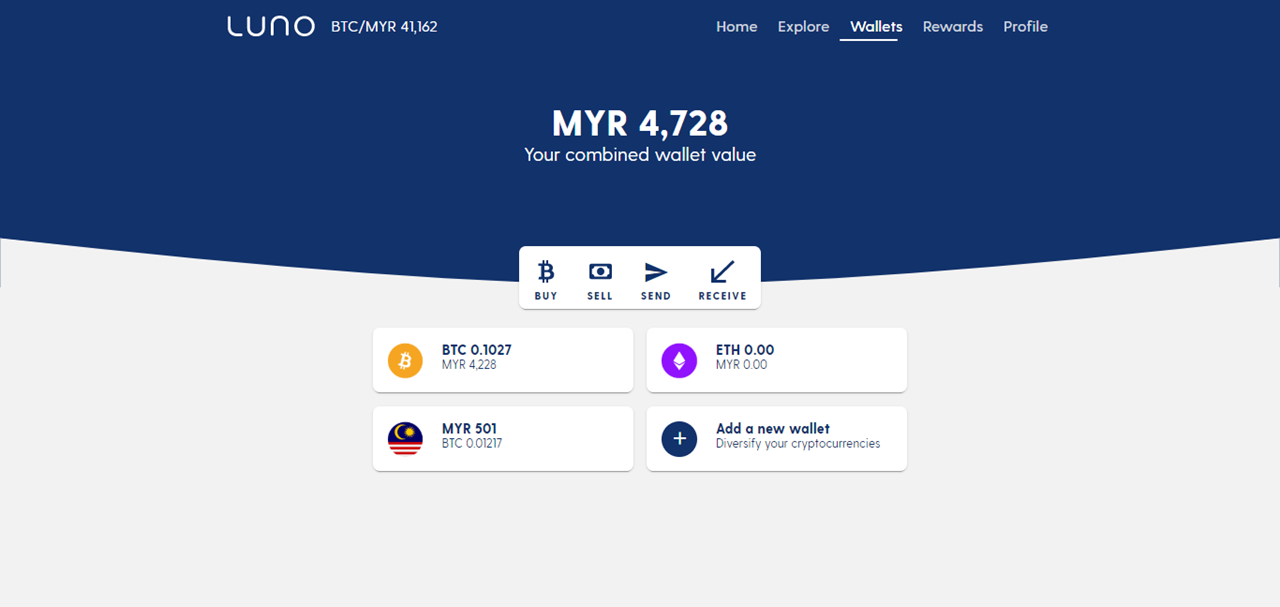 Choose Bitcoin.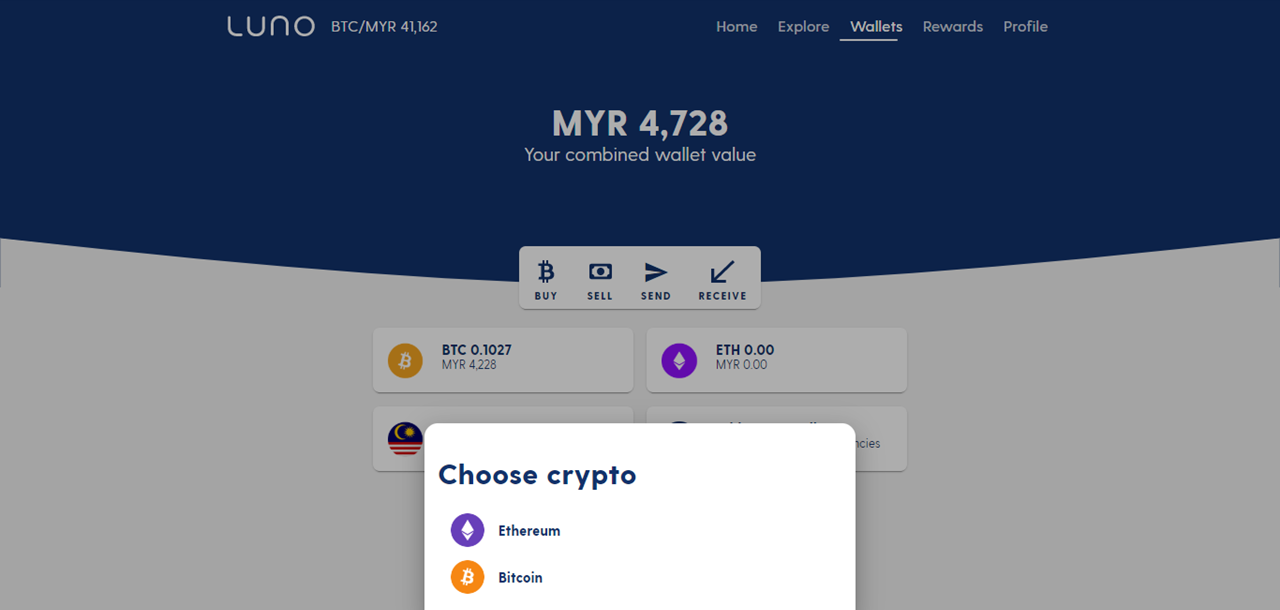 How would you like to pay? Choose MYR wallet.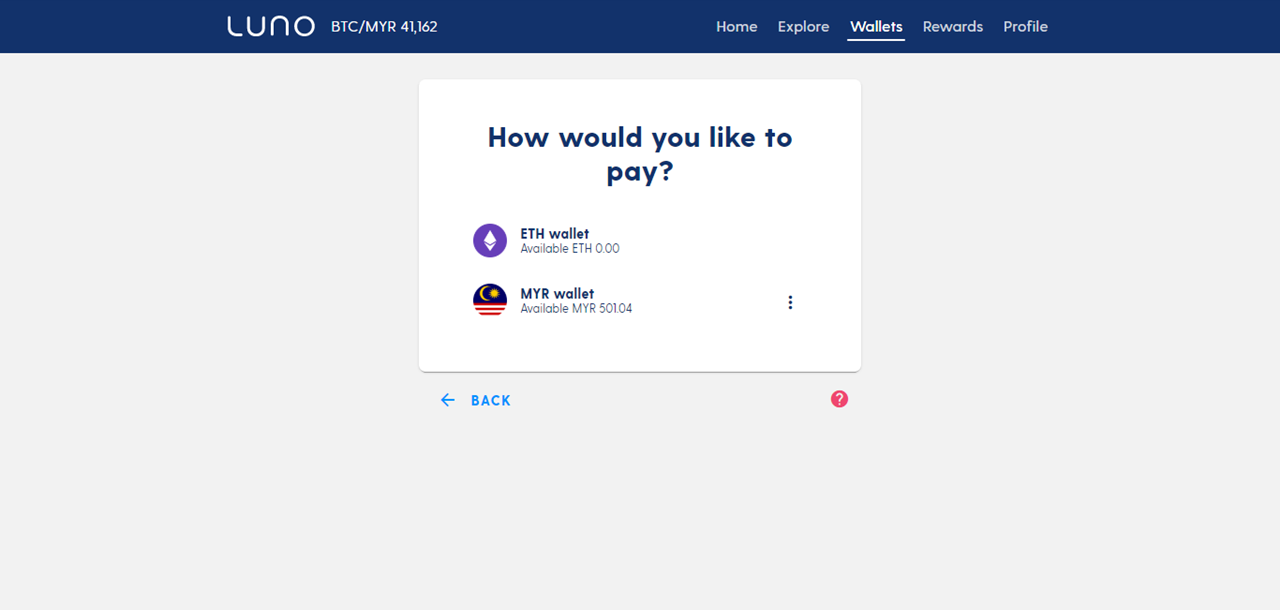 Put in the MYR amount of Bitcoin you'd like to buy e.g. RM500.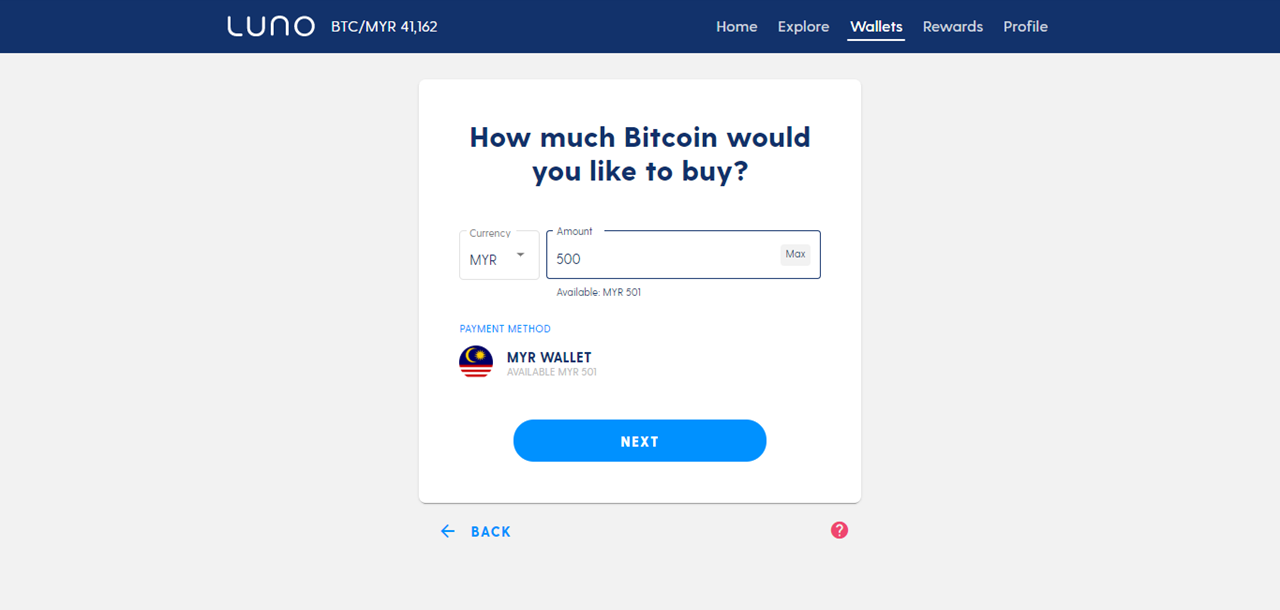 Luno will calculate and double confirm the Bitcoin you're going to get. In this example, RM 500 will give you 0.0118548 BTC after fees.
Click confirm.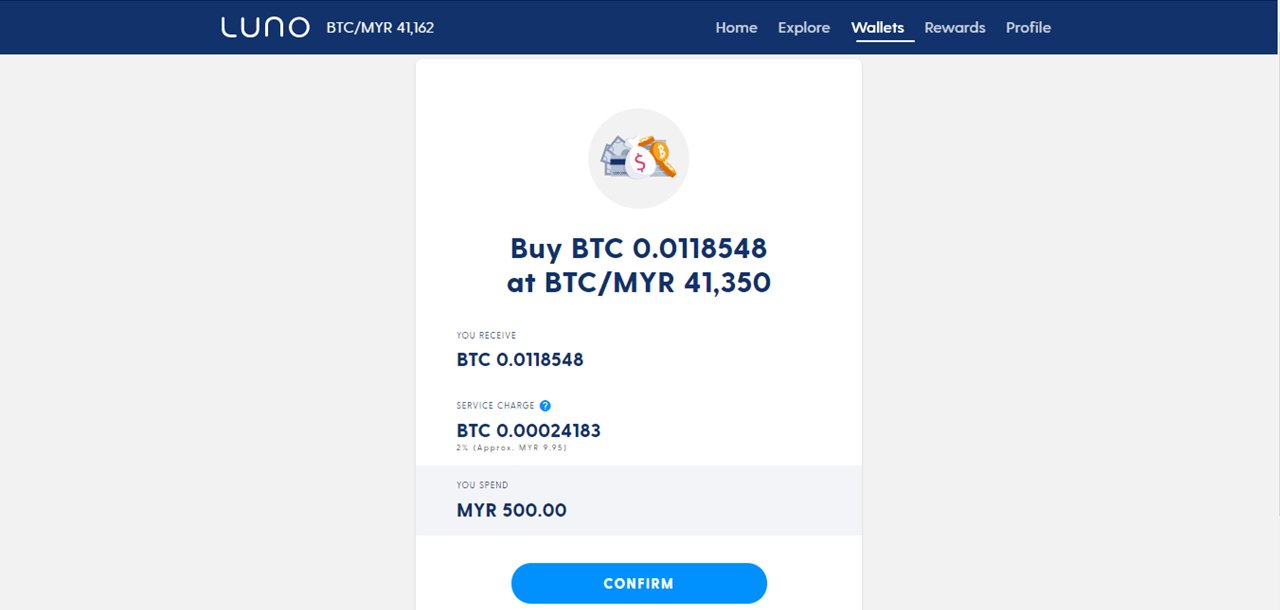 Congrats! You have successfully purchased Bitcoin.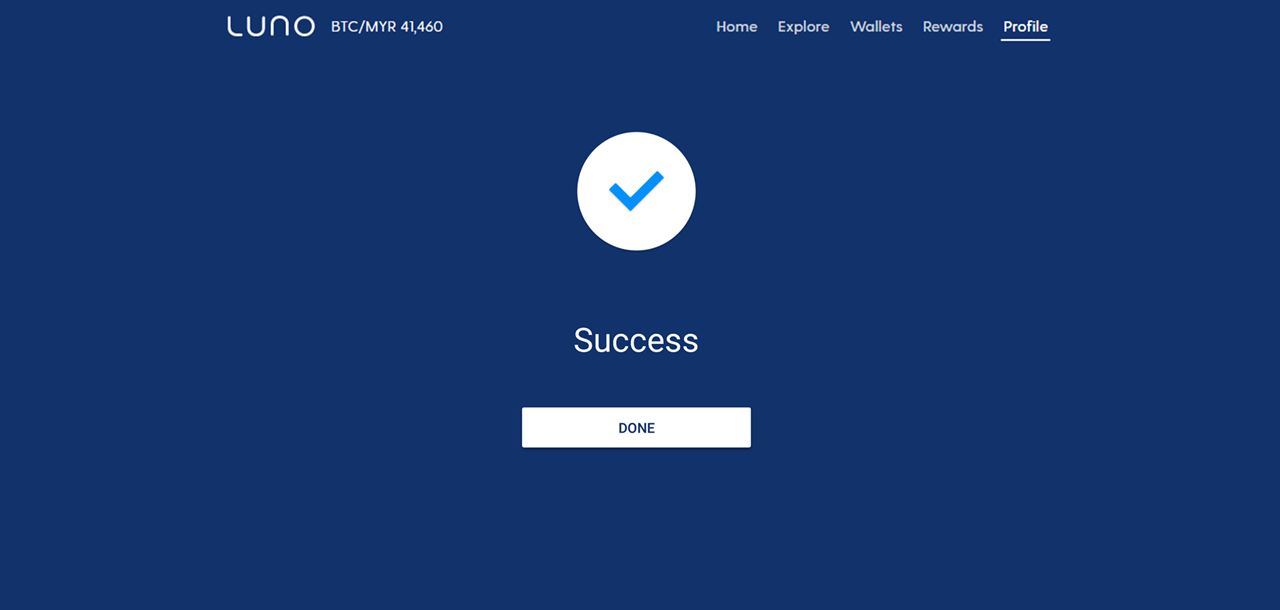 But wait! Where is my Bitcoin?
Go to wallets. You can find your Bitcoin in the wallet there.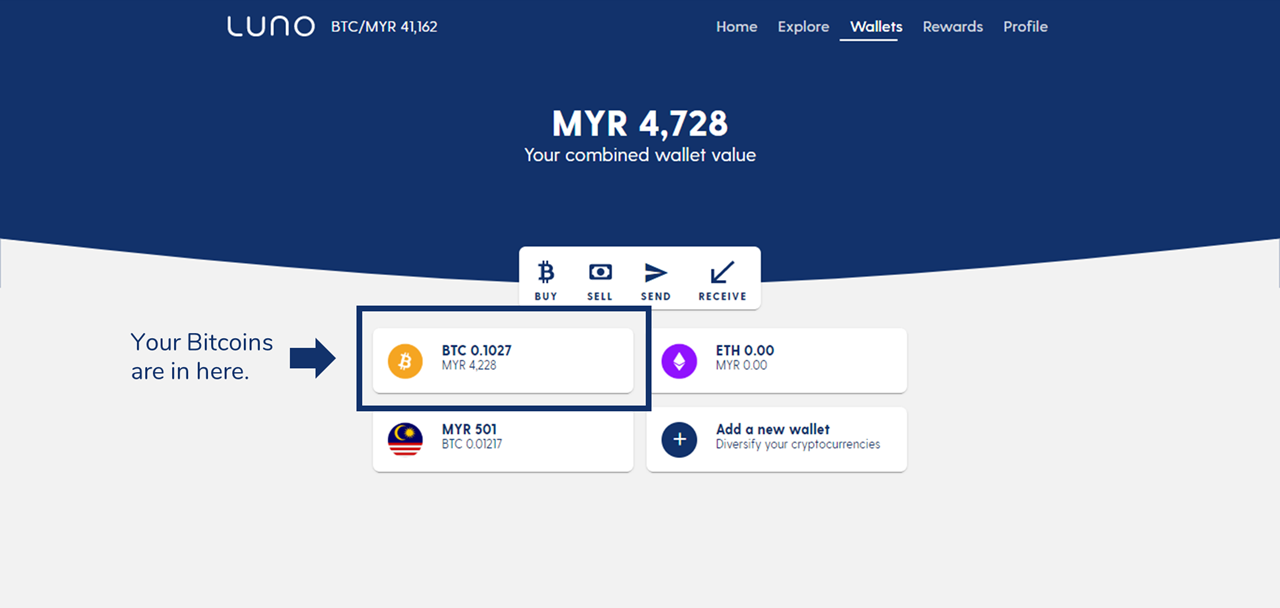 Yassss…. I now have Bitcoin. Can I safely go to sleep now, leave it in there for 10 years?
Once you have accumulated a significant amount of crypto assets, and this is subjective from person to person (RM1,000 can be a lot to you already)… it is best practice to transfer out your Bitcoins from an exchange and store your Bitcoins into a offline wallet / hardware wallet like this.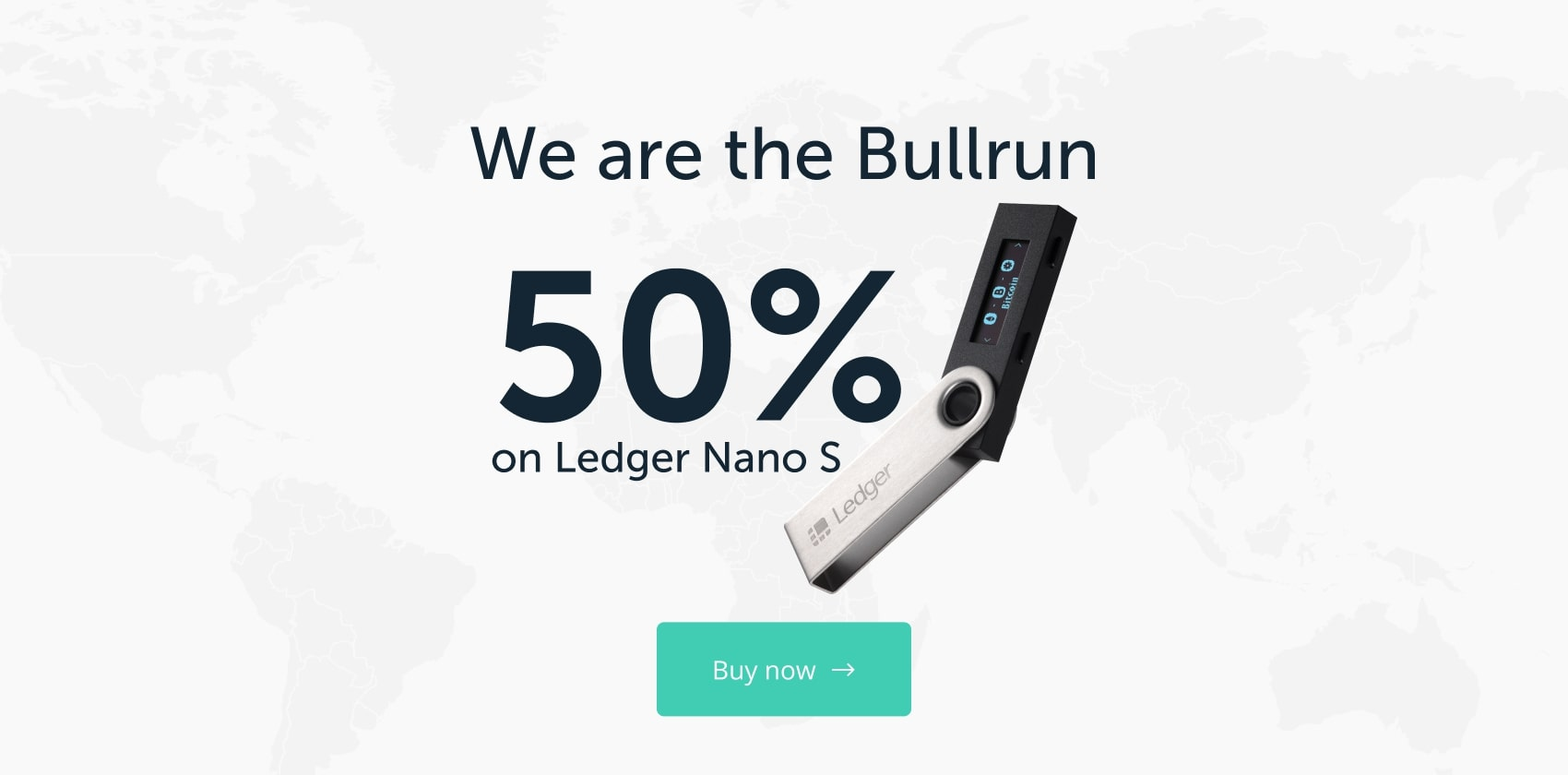 And then keep this in a place that is safe and accessible only to you.
What else?
There is only so much we can achieve together using articles, videos and free webinars.
If you'd like a fully guided online workshop for cryptocurrency beginners, we have a program called the BitcoinMalaysia Fastpass and the next one is on Saturday, May 30.
Register now: https://bitcoinmalaysiafastpass003.peatix.com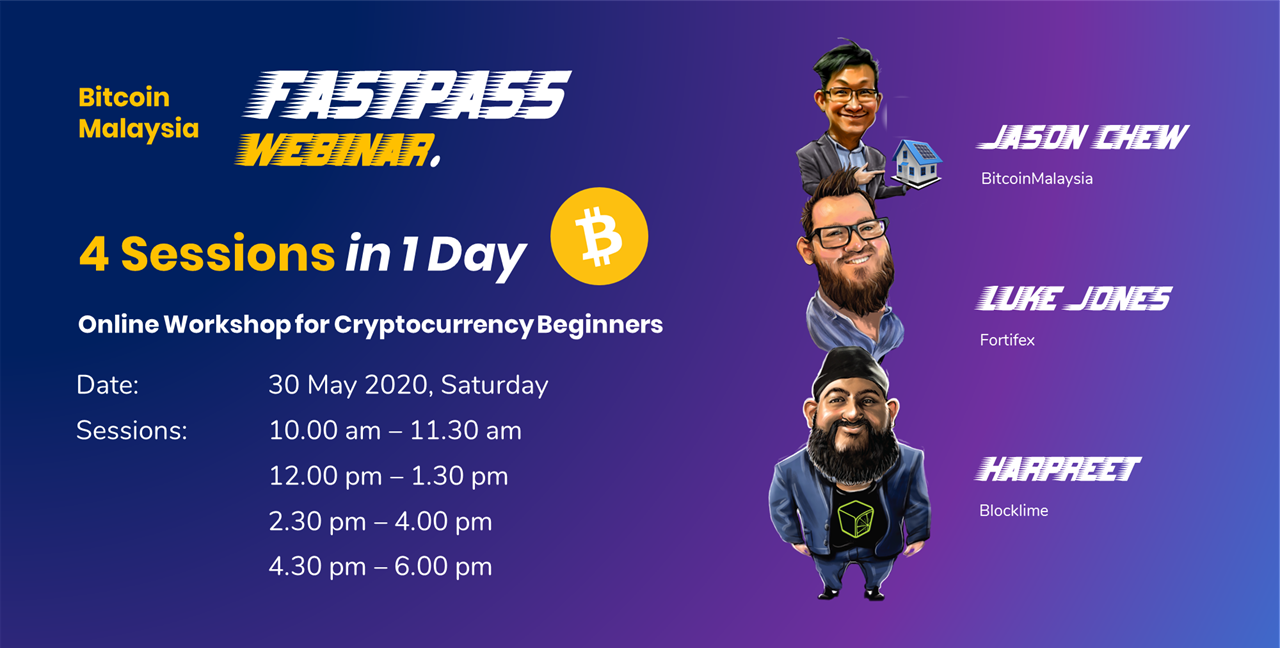 Within one day, you will learn very strong fundamentals e.g. why does crypto have value, how to check real versus fake Bitcoin yourself, how bad actors scam people in 2020, how NOT to lose money in crypto and lastly how to make money in crypto.
Use Promo Code: CRYPTOCITIZEN
to get RM50 off your ticket to attend this workshop.
We hope you have gained value from this article, share it with your friends and help improve the maturity of cryptocurrency adoption in Malaysia.
---
Legal Disclaimer
TERMS AND CONDITIONS
Bitcoin Malaysia Events (BME) and its members, officers, directors, owners, employees, agents, representatives, suppliers and service providers (collectively "BME") provides this website (the "Site") for informational purposes only.
Use of and access to the Site and the information, materials, services, and other content available on or through the Site ("Content") are subject to these terms of use and all applicable laws.
NO INVESTMENT ADVICE
The Content is for informational purposes only, you should not construe any such information or other material as legal, tax, investment, financial, or other advice. Nothing contained on our Site constitutes a solicitation, recommendation, endorsement, or offer by BME or any third party service provider to buy or sell any securities or other financial instruments in this or in in any other jurisdiction in which such solicitation or offer would be unlawful under the securities laws of such jurisdiction.
All Content on this site is information of a general nature and does not address the circumstances of any particular individual or entity. Nothing in the Site constitutes professional and/or financial advice, nor does any information on the Site constitute a comprehensive or complete statement of the matters discussed or the law relating thereto. BME is not a fiduciary by virtue of any person's use of or access to the Site or Content. You alone assume the sole responsibility of evaluating the merits and risks associated with the use of any information or other Content on the Site before making any decisions based on such information or other Content. In exchange for using the Site, you agree not to hold BME, its affiliates or any third party service provider liable for any possible claim for damages arising from any decision you make based on information or other Content made available to you through the Site.