This morning, CoinGecko held their first virtual meetup with a stellar lineup of speakers in the forefront of the decentralised finance (DeFi) space.
Leighton Cusack, PoolTogether
Anthony Sassano, TokenSets
Kain Warwick, Synthetix
Loi Luu, KyberNetwork
Bobby Ong, CoinGecko
If you missed it, here are my 5 takeaways:
1/ Hopin is cool.
Sure. There were technical issues at the beginning.
However, instead of using current favorites like Zoom or Google Meet… CoinGecko decided to experiment with an online meetup tool called Hopin.
Hopin has a very interesting feature set because it has:
A main stage
A room for side sessions
A room for networking
A room for exhibitors
So it's just like attending a physical event. You can hop in and hop off sessions as you will. Ah… now I get it.
2/ DAOs are getting more common
Firstly, what is a DAO?
Decentralised Autonomous Organisations (DAO) are basically a new way of organising people and resources. Think of them as companies but with no CEO or board of directors… instead funds in the DAO are managed by community (voting) or code (smart contracts).
Kyber is earning their badge as the leading liquidity endpoint for DeFi applications by providing an easy to use decentralised exchange service. This means if you want to offer your users the ability to swap tokens (Ethereum-based only) quickly and seamlessly within your app, consider using KyberSwap.
In Dec 2019, Kyber hit its milestones by handling over $400M of trades through 80+ dapps; and its newly formed KyberDAO empowers its community to decide how the fees for the network (currently at 0.25% per trade, subject to change) will be used, by voting on the ratio / percentage between burning, staking rewards, and maker (reserve) incentives.
Synthetix also has its own governance model to empower its community to submit improvement proposals to the protocol. Although not a DAO, the panelists agree that we are heading in the direction as more projects have successful experiences with DAOs and onchain voting.
3/ Hiccups in DeFi but no slow down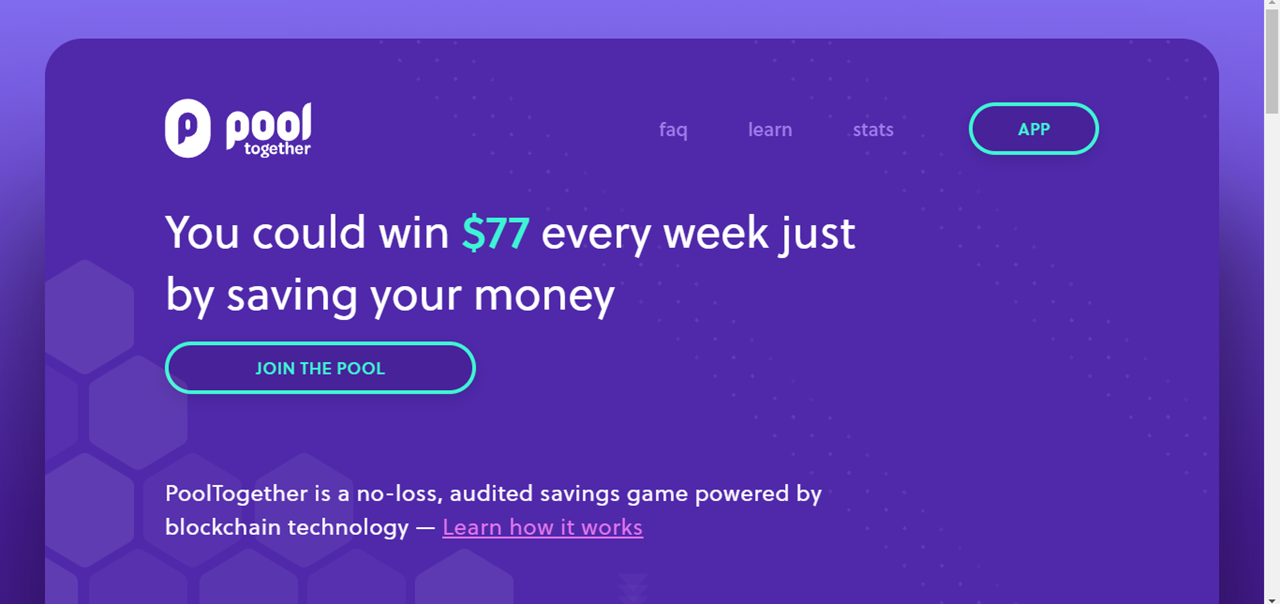 PoolTogether is a very interesting no-loss lottery game. People deposit DAI (an Ethereum-based stable coin with a soft peg to one USD dollar) to form a pool of money enforced by a smart contract. The pool of money is used to earn interest and once a week, one lucky person will be transparently selected to win the interest earned, while the principal goes back to form a new pool and you can withdraw anytime.
PoolTogether saw some whales withdrawing their money from its platform in the recent months. However, Leighton feels DeFi remains in a healthy place as there is growing interest from normal retail users. People who contribute < $100 into the pool has increased from 5% to 20% in the last 3 months.
Coinbase's recent support into PoolTogether via its USDC Bootstrap Project and Coinbase wallet app is also a win to help more users onboard onto the DeFi application.
4 / Start using Discord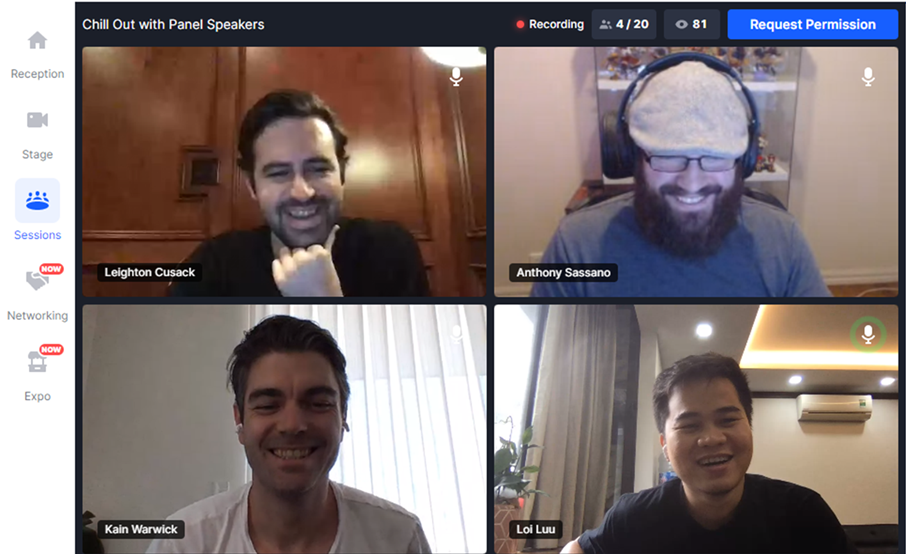 Whether you are interested in Kyber, PoolTogether, Synthetix or TokenSets, the place to be part of the community is Discord.
Discord, which most of us know as a communication platform popular for gamers, has turn out to become a unanimous favorite because of it's clean feature set. If you want to find out more about each project and be part of their community, their respective Discord groups is where you want to be.
I'll be putting more effort to be active on Discord from now on.
5 / Protocols and Dapps
If you've ever been confused between the two, you're not alone.
However, I have managed to gain some clarity from this panel about the differences between the two. Protocols are written computer code meant to be used as a foundational layer. Dapps, on the other hand, are closer to the final product. You can build dapps on top of protocols.
So, PoolTogether is a dapp. And quite a successful one that has gained traction in a relatively short time. With this success, Leighton says they are now writing a protocol so that we can build our own PoolTogether dapps in the near future.
Summary
Overall. Very cool stuff for the first CoinGecko meetup. They took risks but demonstrated forward thinking for using Hopin and they have a great team behind them. I look forward to more virtual meetups like this from them.
Sure, there are some technical hiccups. But we're all adapting to the new normal. The feature set and smoothness will only improve in time. 😀