Here in Malaysia, as we hit our 7th day in complete nationwide lockdown, we are experiencing just the beginning of an unprecedented future.
As responsible global citizens, we recognise the threat of the global pandemic and are each playing our part to help reduce the work load of our respective local medical professionals and caregivers… by staying at home.
But one week in, a larger concern looms, we find ourselves
Looking for new ways to connect
Looking for new sources of income
Cure boredom
That is why all my friends, including myself, and are using tools like Zoom to communicate during the day and catch up with one another during the evenings.
http://u.cubeupload.com/jasonchewyl/zoomscreenshots.png
Hive community virtual meetup #teammalaysia by @bitrocker2020
However, I'd like to share with you my first VR meetup experience at about 6.30 am this morning.
I was invited by my friend, Lou Kerner, from the US who runs CryptoMondays events in New York. Due to the global pandemic, he too needs to adapt to the change and ran his first VR meetup last week which I heard was a success. So, I was excited to see it for myself.
Unlike Zoom, it requires a bit of setting up. I can say though, the user experience had been easy and intuitive.
First step is to register your account on AltspaceVR. Then install the app onto your desktop or PC (I haven't tried the mobile version yet if there is one).
http://u.cubeupload.com/jasonchewyl/installaltspacevr.png
I'm using Windows 10
Then you load up the app.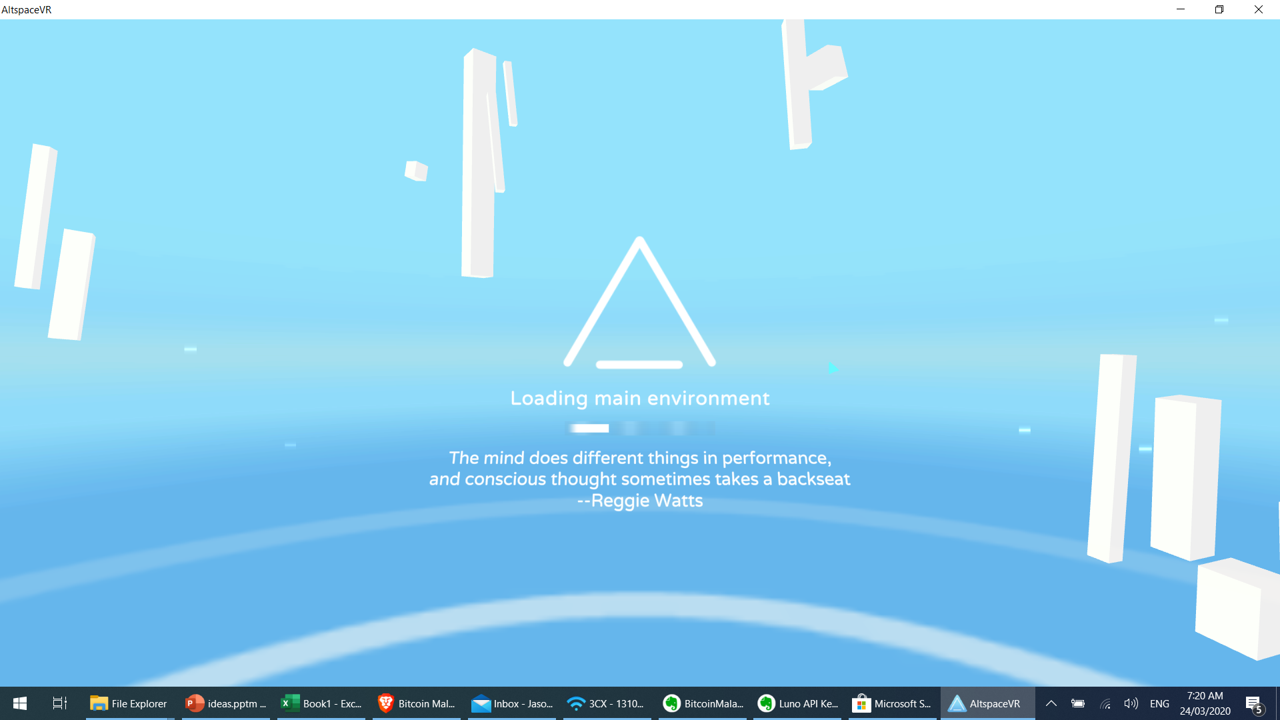 Create an avatar.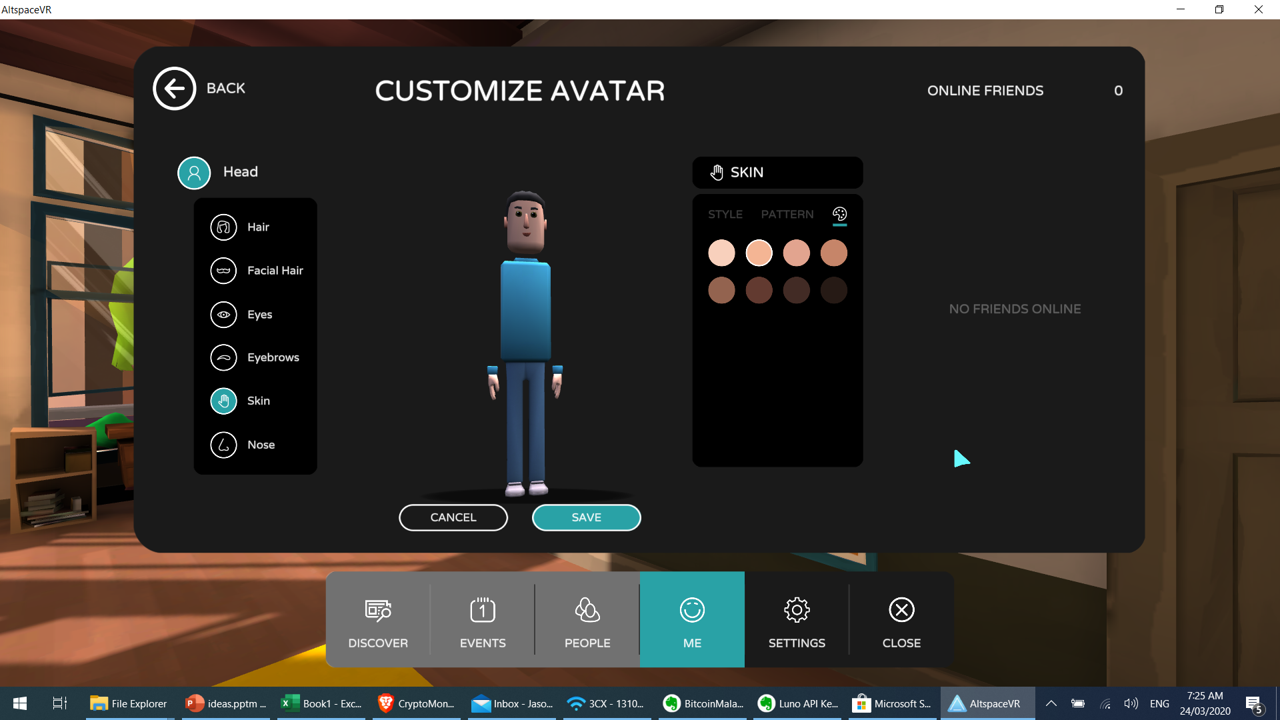 Go back to the meetup page. Click on the virtual event venue link.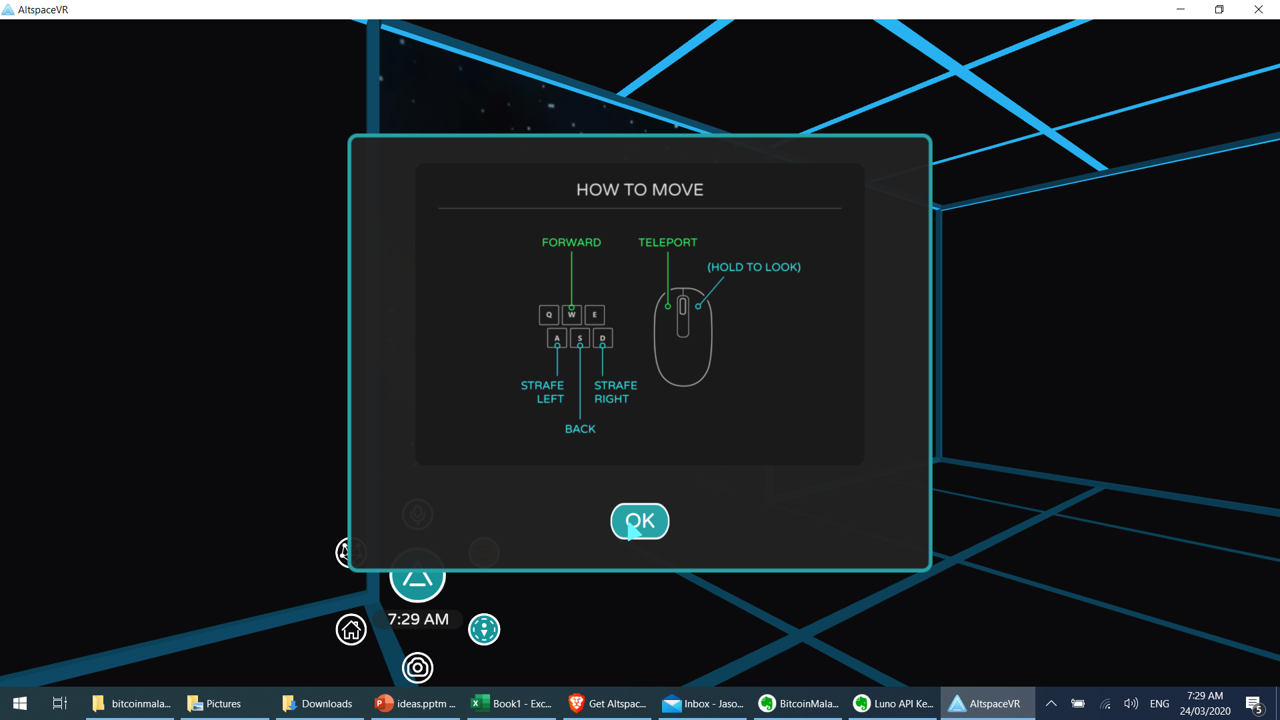 It'll bring you inside the virtual world. The instructions are helpful, simple and easy to follow.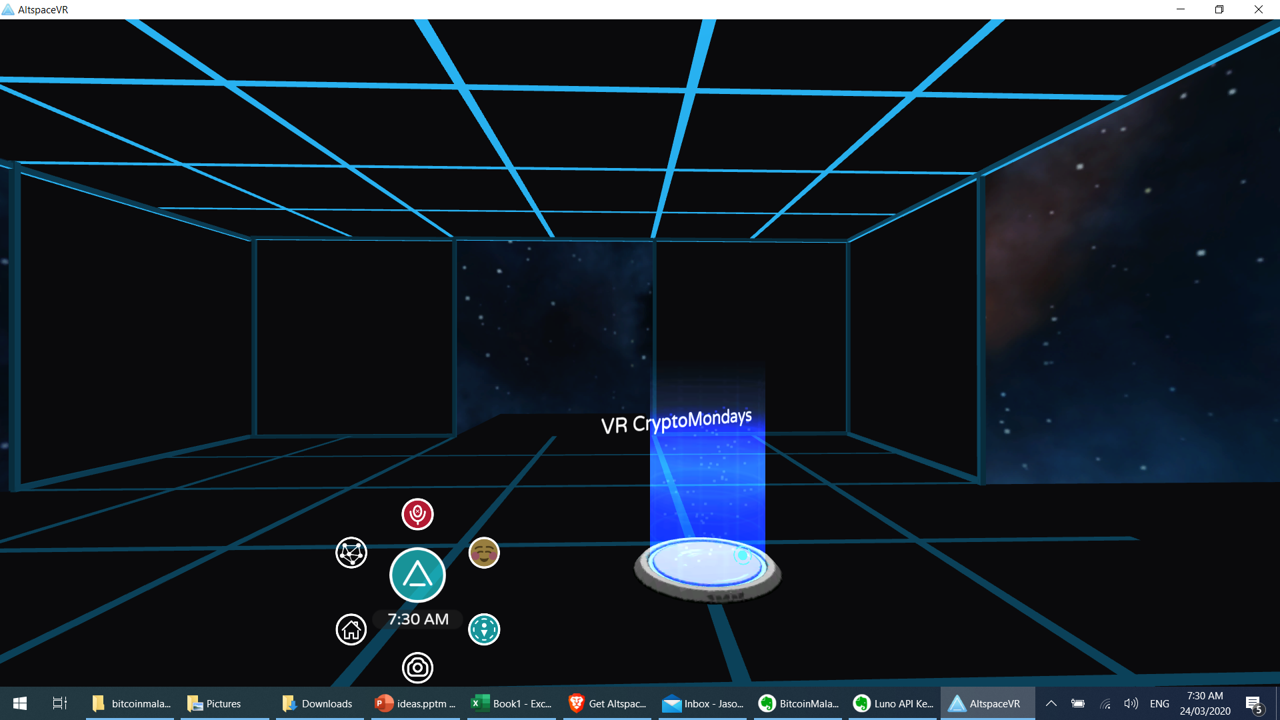 I turned around and there was portal into CryptoMondays. I clicked on it.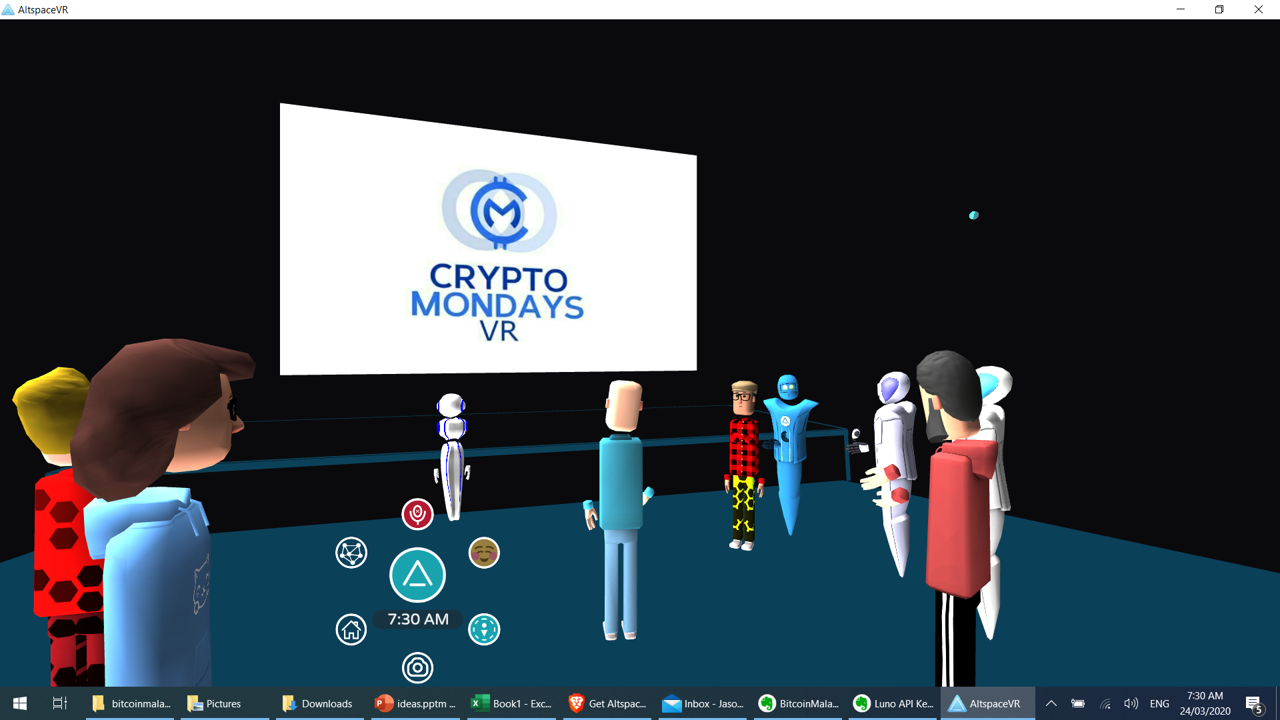 Boom! Everybody is here.
It looks like I arrived late to the party. The presenter was just about wrapping up. Everybody was saying goodbyes and it looked as though I wasn't only one.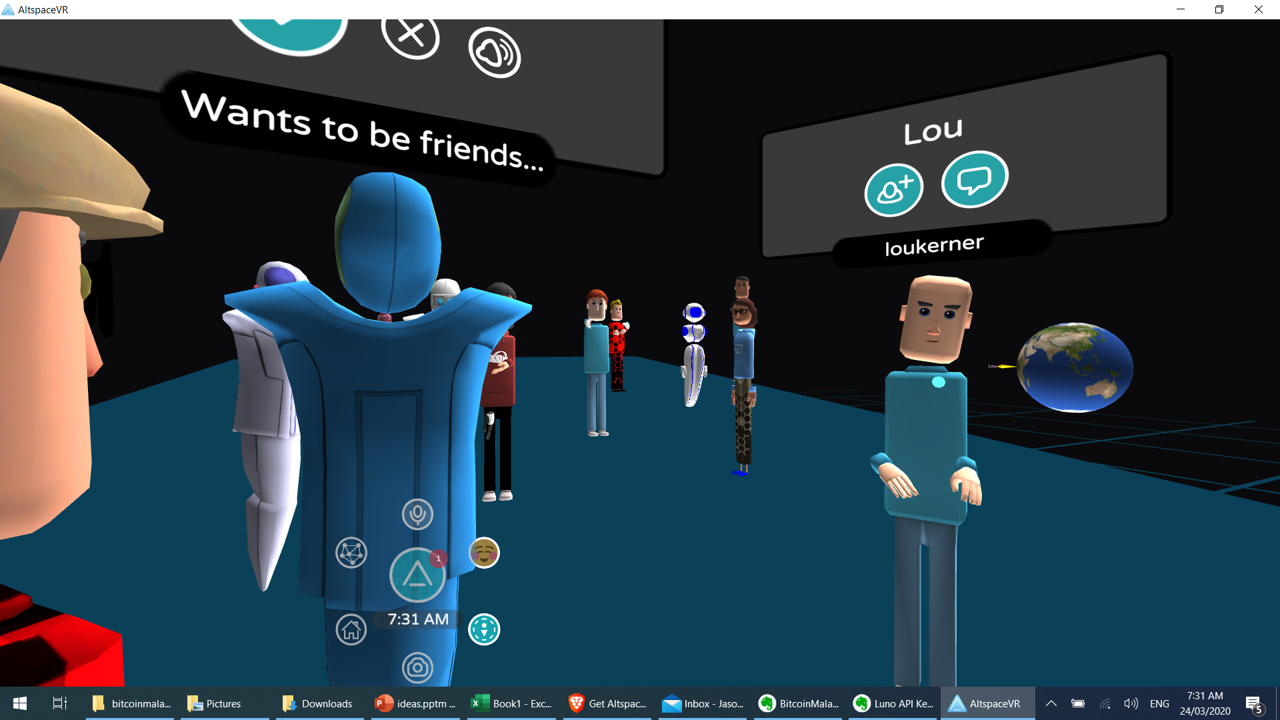 I managed to find my friend, Lou and said hi.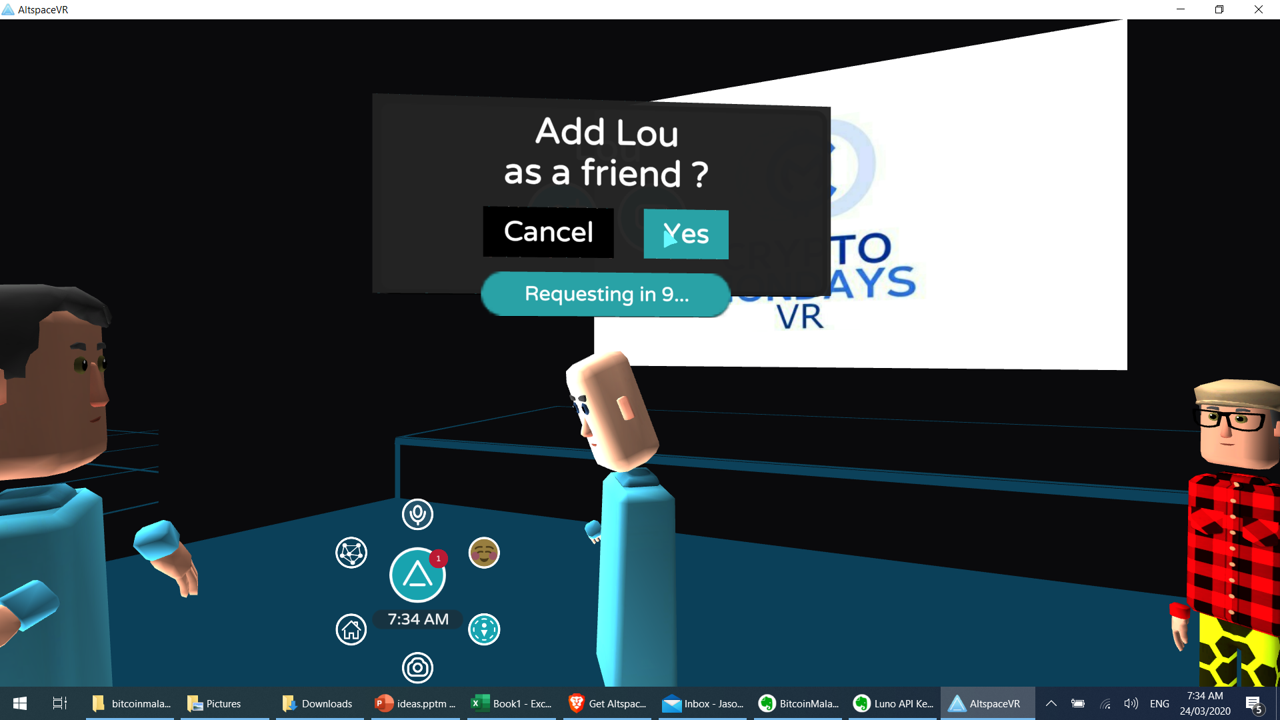 Said hi, and made a few more friends.
## My Takeaways
It was quite an awesome experience.
I know virtual spaces are not new. I've played my share of massive multiplayer online (MMO) games. However, this feels different. And the reason why is because…
You're interacting with people not for games but for daily stuff.
**It felt like Zoom but in VR** where you can navigate and mingle. And because the world is locked up right now by force, they are there to mingle too.
Note: I do **not** have a VR headset. If you do, apparently it feels even better.
It's still the early days. But I think its still really cool.
The timing is right and this just may be our new future moving forward.
I just completed a facelift for BitcoinMalaysia and I'm very happy with the positive feedback its receiving. It's just the beginning of what I believe most people will be introduced as Web3.
We will be having more exciting updates soon.