3 months of hardwork has now come to fruition!
It wasn't an original idea. It was inspired by a door gift I received when visiting the LongHash event in Singapore early June this year (which was very well organised btw).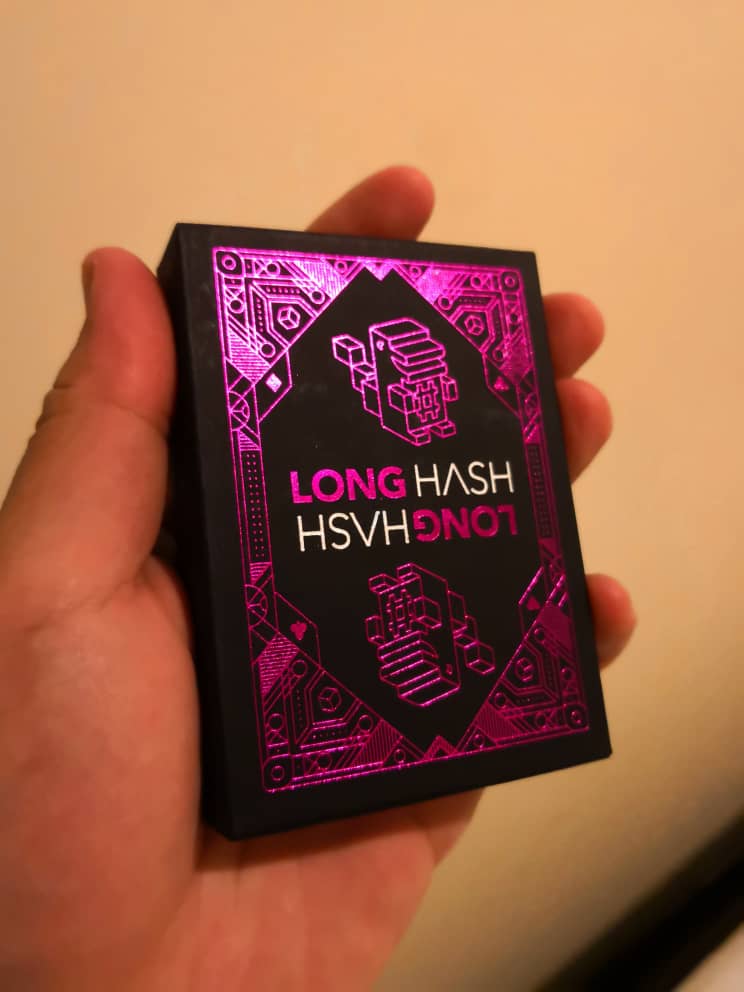 Displayed proudly atop a table in the VIP lounge, each card had a unique character on it representing someone who did or is doing something share-worthy in the cryptocurrency and blockchain space.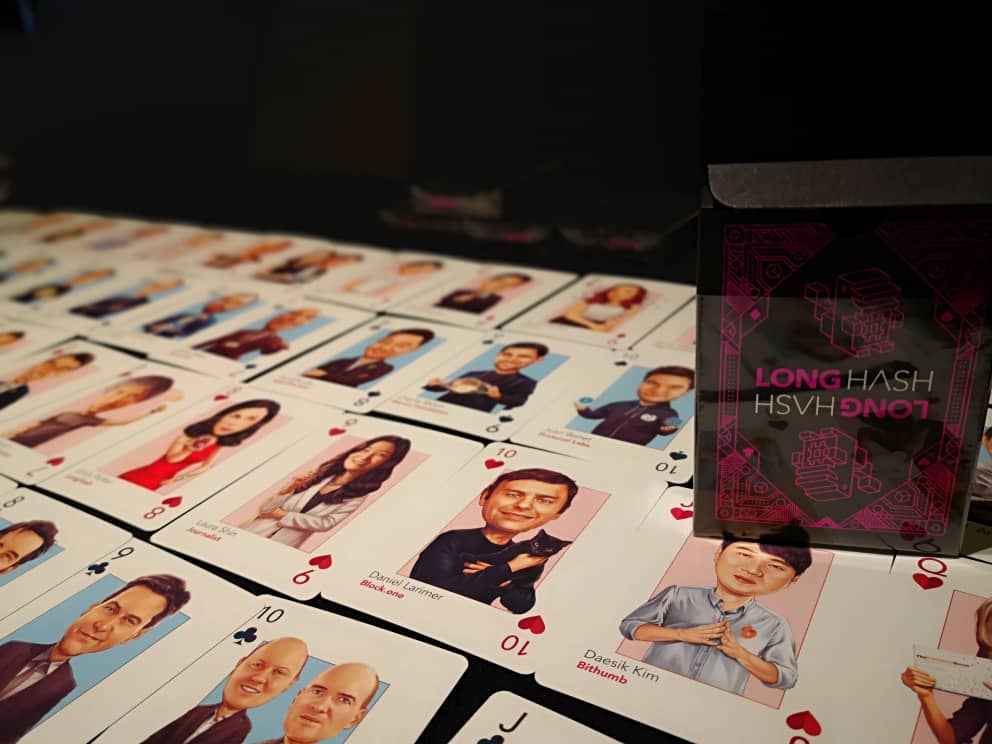 "WOW, this is so COOL!", my first thought was.
What a fun and creative way to educate who is who in the cryptocurrency space in just one glance.
It was soooo popular that each VIP took home 2-3 packs each.
So, when I got back from Singapore, I contacted LongHash, said I was very inspired by their door gift and that I would like to "copy" their idea to make one for the community here in Malaysia. They were very sporting.
Thus, the challenge was on.
And boy was it a challenge. Coordinating & communicating with 52 unique & real life characters was not easy!
Step one was we wanted to feature top names you definitely must know from the world stage and we are so grateful to get some of earliest responses from Andreas Antonopoulos, Charles Hoskinson and CZ.
However, different from the LongHash version, we wanted to feature local names too. Not only the established ones like CoinGecko, Etherscan & HelloGold, but to give opportunity also to those who are building their innovations in this very challenging space and be recognised for their work e.g. Blocklime, Verificer & Foundingbird.
> "It takes bravery to adopt blockchain technology." – YB Datuk Seri Mohd Redzuan Yusof, Minister of Entrepreneurial Development of Malaysia (15 August 2019)
We do not charge a single cent to put someone on a card.
We made these playing cards as a WIN, WIN, WIN for the community on all sides.
For people outside of crypto/blockchain to have easy tool to fast track their education of this space.
For people inside of crypto/blockchain to gain recognition and more exposure for their work.
And also raise funds so that we can continue doing the work that we do – raising awareness and education so that this space can become more maure.
If you want to nominate someone for next year, you can. Leave a comment on the FB post or below.
I am very happy and excited with the result.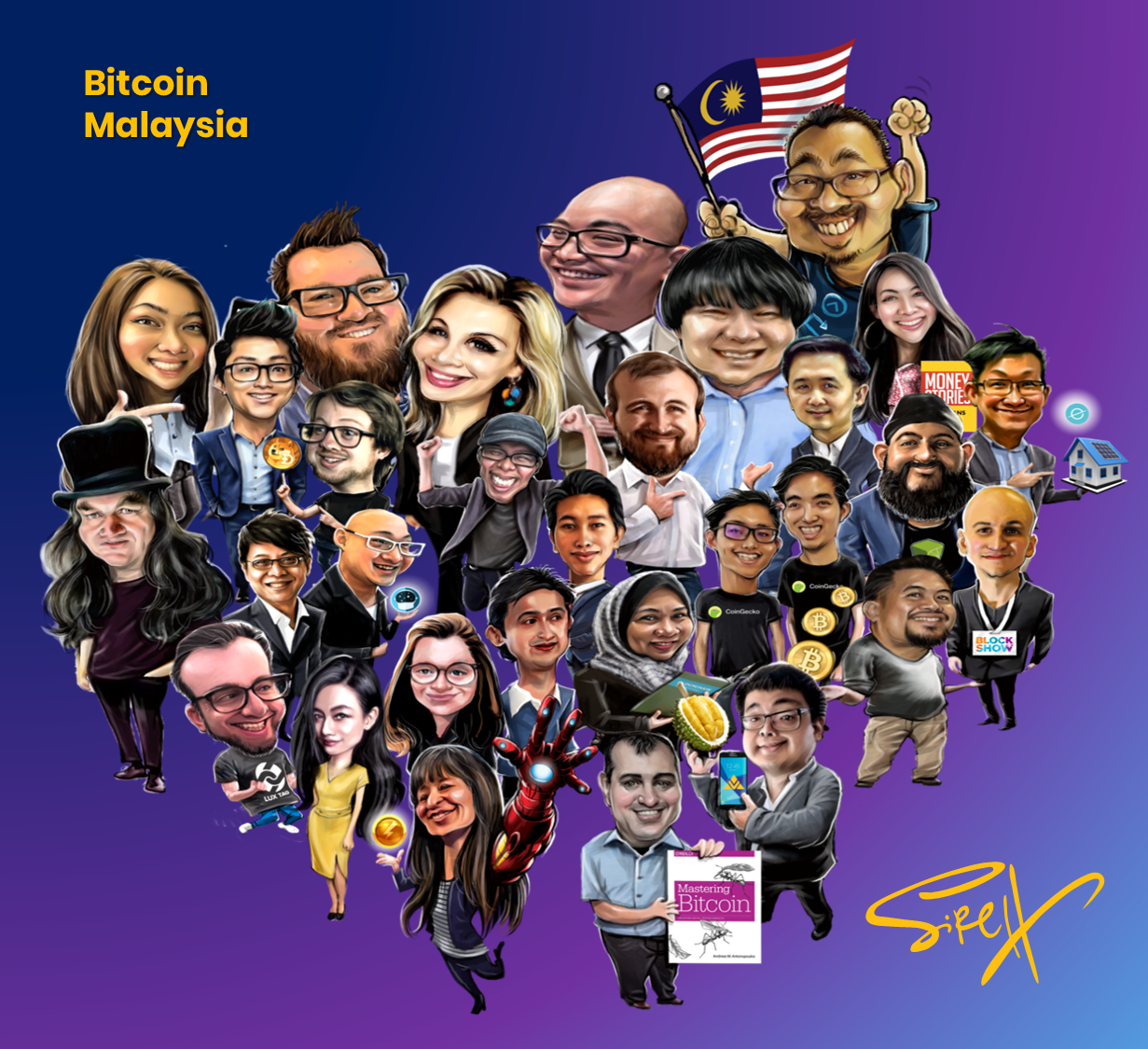 It looks like a family. I think this picture only covers about 20 people. There are 30+ more in the playing cards!
In a space where it is still unfamiliar to most people, scary to enter (because of all the scams), we definitely need more easy tools like these to help people understand why this technology matters.
Remember, Bitcoin is not a company. It is not a club. It is not an investment scheme.
Bitcoin is just one application (and the strongest one thus far) of blockchain technology.
We hope you support the work we do, show your love for crypto / blockchain by buying a pack or two!
This will be sold at participating bookstores at the cryptocurrency sections during launch @ RM 59.90.
We plan to invite some of these celebrities featured in these cards to be present and sign your products during launch.
Pre-order now
to get it for
only RM 25
.
(Offer ends 31 Aug 2019 11.59pm)