So you have heard about Bitcoin – the world's most popular cryptocurrency token.
You have read news about AirAsia planning to launch their own cryptocurrency token.
You have an inkling maybe this is something you should pay attention to.
If you have done some research, you might have probably realized the 'secret sauce' behind Bitcoin is blockchain technology.
So what is blockchain technology?
Is it a temporary trend or is it here to stay?
If it is here to stay, what does it mean for you?
Should it deserve your further attention?
Next Wednesday (27/6/2018), we have invited a special guest, Aaron Hong, Associate Director and Business Architect at Celebrus Advisory to give a one-hour sharing of what blockchain would mean for business people.
Why is blockchain the most significant technology since the Internet
How will blockchain change our day-to-day lives
How will blockchain change business and the economy
In what areas can you apply it into your business?
Should you apply it in your business?
This is a BitcoinMalaysia event which welcomes people who are new to the crypto-space.
Our aim is to help raise the awareness of Bitcoin, cryptocurrencies and blockchain technology – a space which is filled with lots of noise, fear, uncertainty, and doubt (FUD). Our goal is to spur the actual adoption of cryptocurrencies and blockchain technology in Malaysia so that more people can appreciate, experience and gain the benefits of being a first-adopter of what might be the largest technological revolution since the Internet.
We currently hold these events like these twice a month and try to cover one different topic in session — the area of learning in crypto is pretty vast!
Who should attend?
This round, we will be touching on blockchain & business so this might be useful if:
You own a business.
You are in business.
You work for a business.
You are a student looking to work in a business soon.
The event is FREE to attend however seats are limited. So grab them quick here.
And we look forward to seeing you there!
Agenda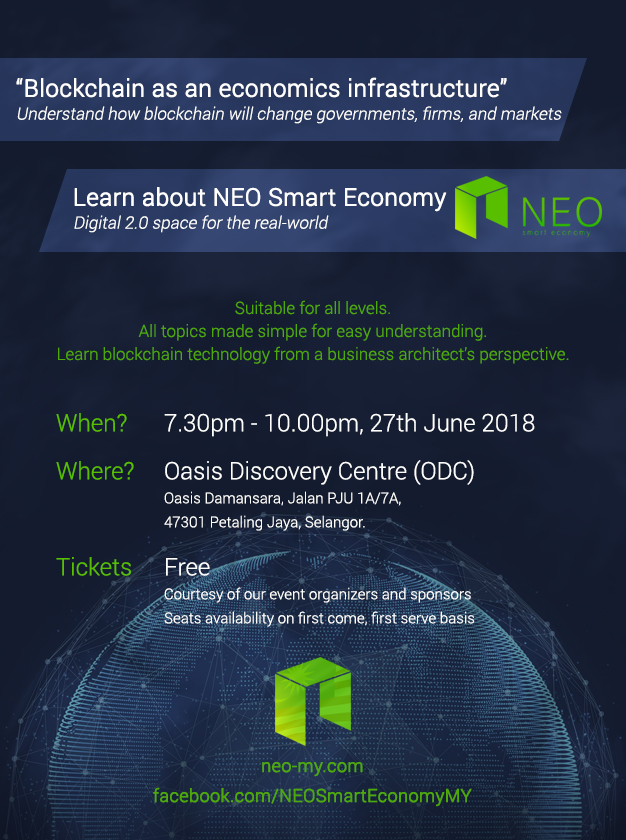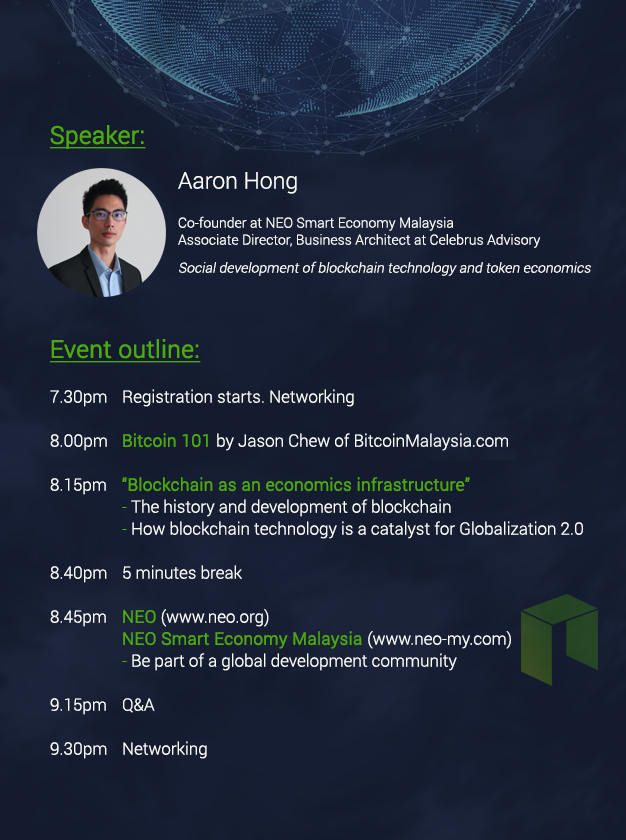 Sponsors
Our events are run for the benefit of growing a healthy crypto-community in Malaysia. As such, it is only possible thanks to our main sponsor Miningpuppets and venue sponsor Oasis Discovery Centre.
The first crypto-mining retail hub and Southeast Asia's first certified Bitmain Antminer repair centre! Providing community tech support since 2013. For more info, visit and follow their Facebook page.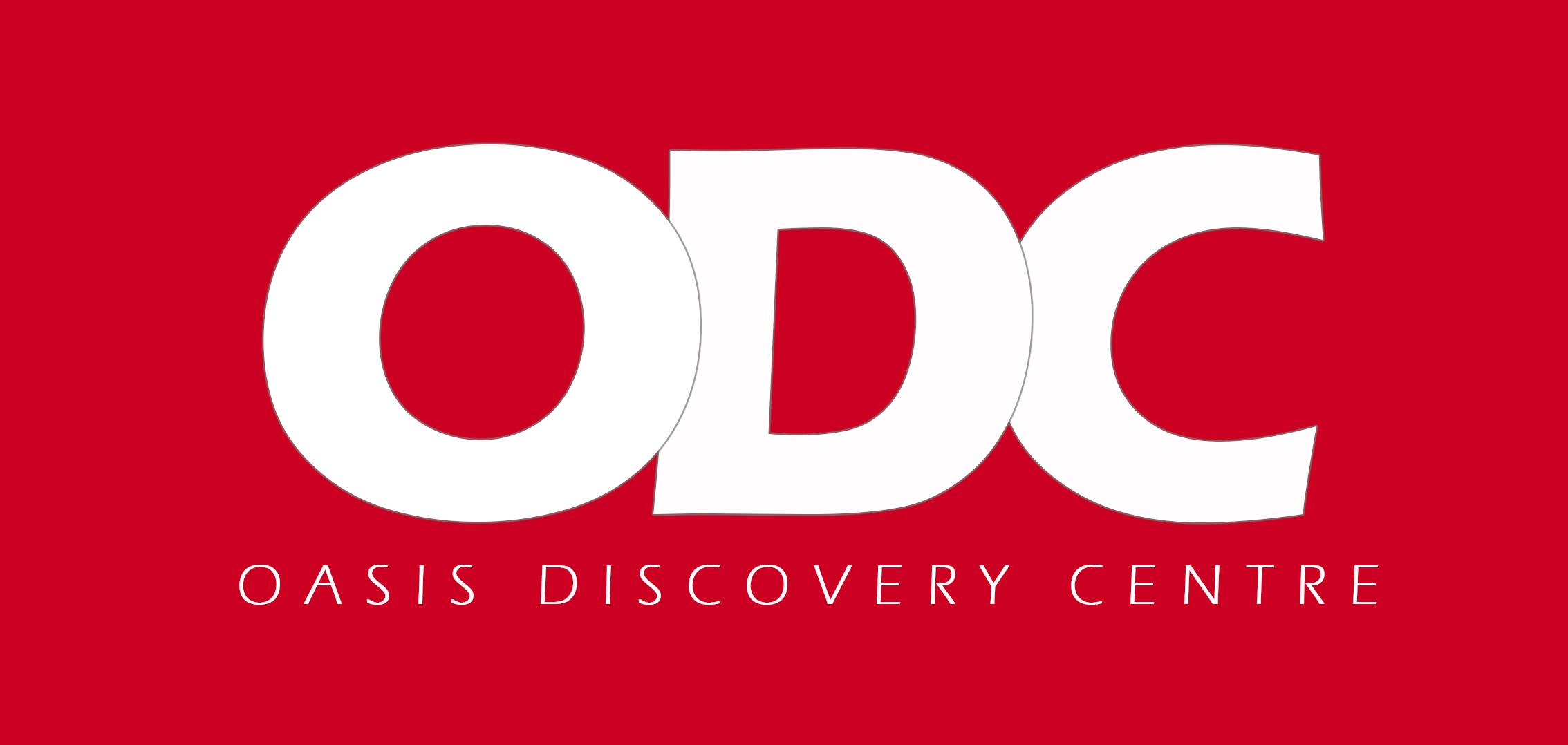 A great place with excellent environment and facilities to host your community events, corporate trainings and workshops. To have your next event here, get in touch with them here.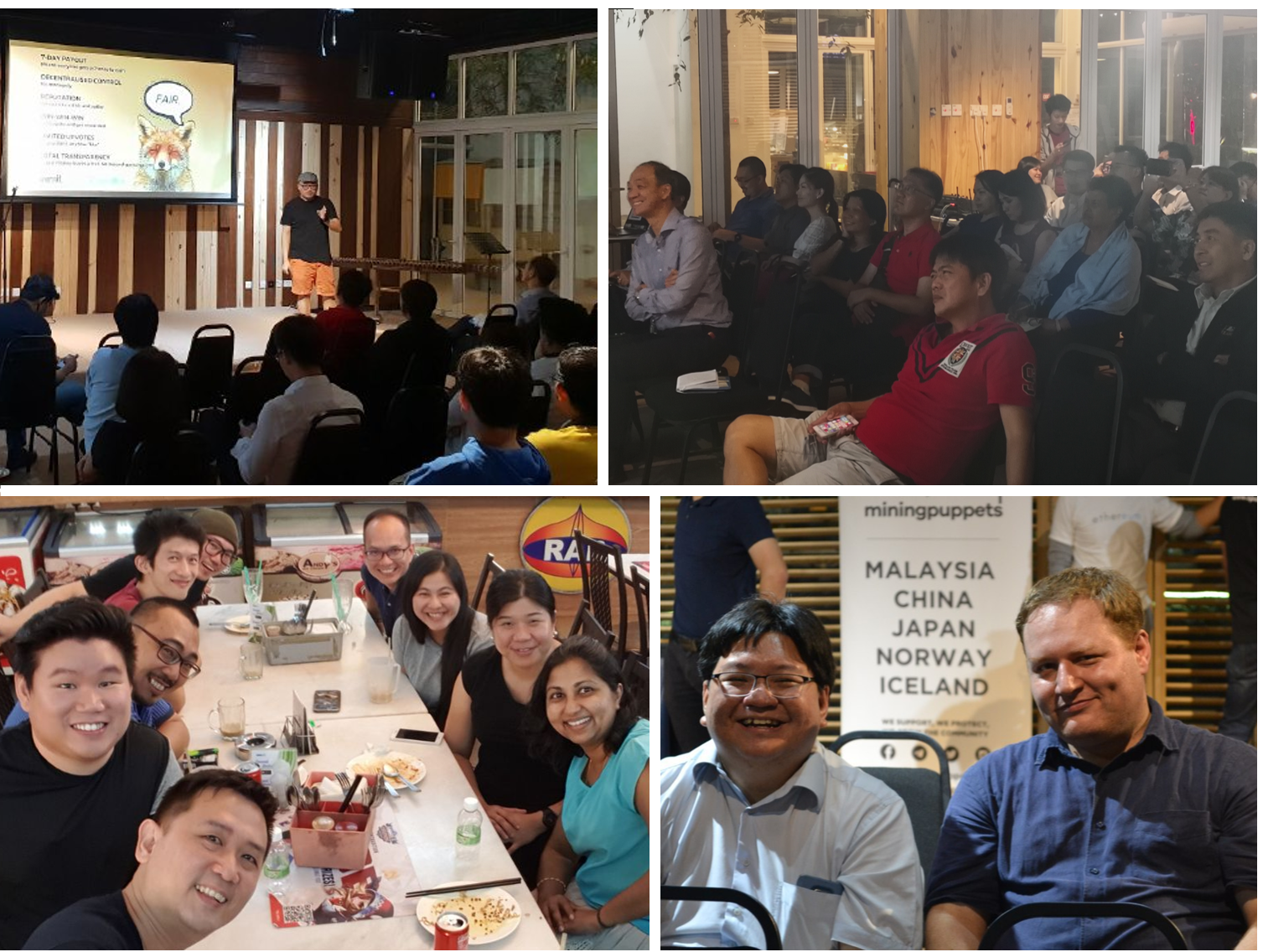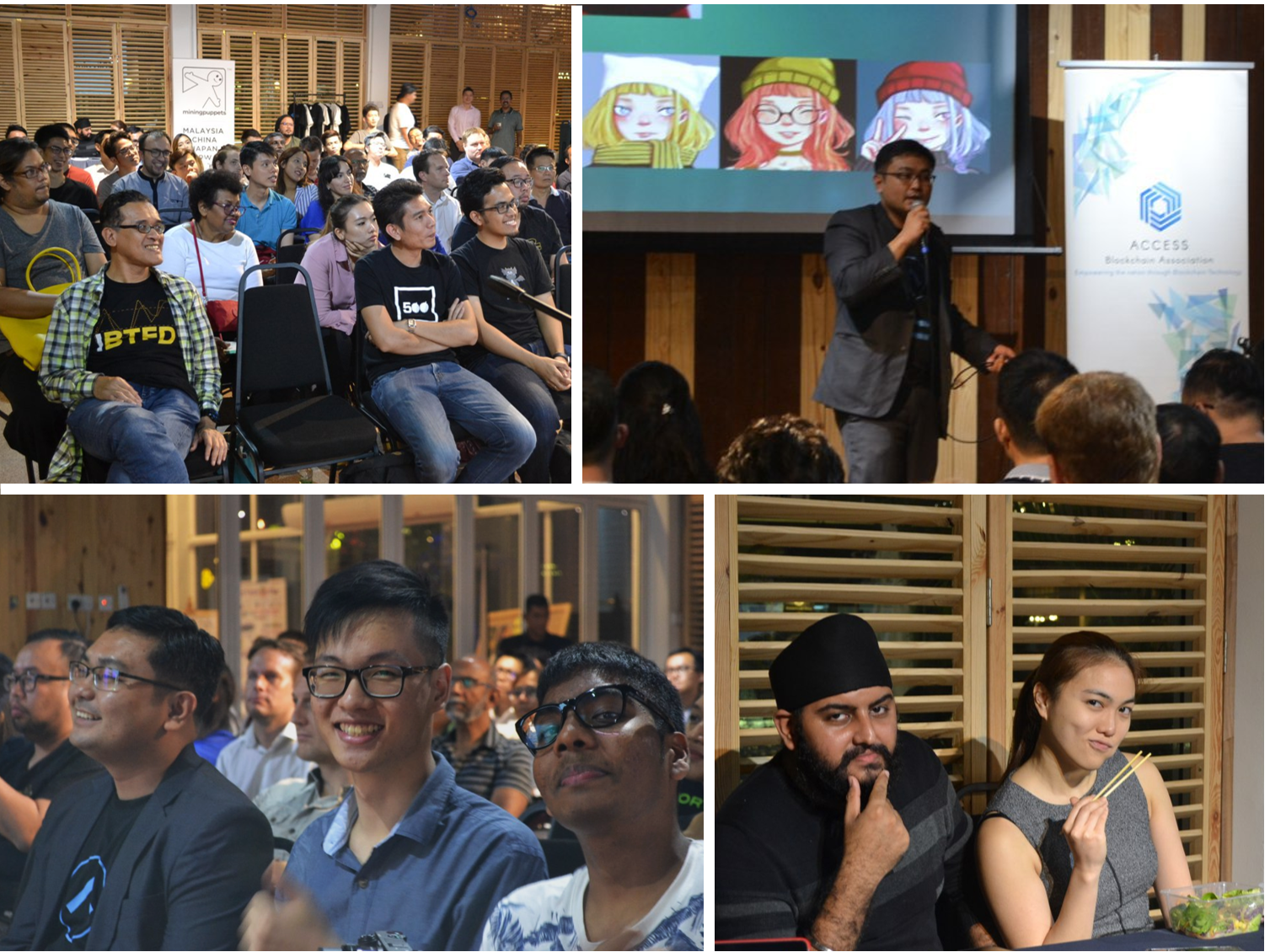 Cheers*!*
Jason
BitcoinMalaysia.com